Are you looking for a digital marketing agency in Birmingham? Our list of digital marketing agencies can solve all your business requirements. And it can generate better revenue leading to overall development. You need some small investments to grow your brand and be an online leader. If you are falling short of funds or need a small loan to gear up your business marketing, visit Maxloan for flexible lending options. Once you have the funds ready, it's time to fuel up the business with a good search marketing agency in your vicinity.
Best Digital Marketing Agency — How it Fosters Business Growth?
Today's market is based online, and you need to hit the minds of the targeted audiences. Right strategizing, catchy branding, and social media presence are a few factors that can boost your business image. Outsourcing to a marketing agency is the latest trend as it cuts down your expenses and offers a pitch-perfect expert business solution!
SEO is the lifeline of every digital business! The local marketing agency can best understand the market scenario to plan organic and paid links to the site. Let's take a glance at the top ones.
Top 10 Digital Marketing Agencies in Birmingham!
The recipe for a successful online business is the proper brand promotion. And a creative digital marketing agency can frame the right plans to manage your SEO and online existence. For better assistance, here is a compilation of the top SEO marketing agencies around you. Check out the descriptions, list of services, client feedback, and awards to find an apt SEO agency.
10 Best Digital Marketing Agency in Birmingham are:
1. Ficode Technologies Limited – Top Digital Marketing Agency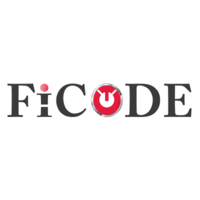 Ficode Technologies is a leading marketing agency with years of experience in handling digital marketing. They are amongst the top listed mobile and Software Development companies in the UK. They offer skillfully crafted IT solutions to numerous businesses. With a specialization in the perfect solution for small, medium, and large-size businesses globally, Ficode ranks amongst the top Software Development agencies.
Many skilled and competitive IT professionals from this agency develop innovative ways to grow your virtual business to leaps and bounds. Check out the customer testimonials for further assurance about their agency marketing services.
Key Services:  Digital Marketing & SEO
Website: https://www.ficode.co.uk/
Address: Fort Dunlop Fort Parkway, Regus Business Centre, Birmingham B24 9FD, United Kingdom
Phone: 44 3337891189
Email:  [email protected]
2. Odyssey New Media -Leading Digital Marketing Agency
Award-Winning UK based Digital Agency, Google Partner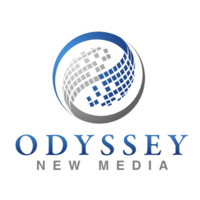 Odyssey New Media is another creative digital marketing agency with a young team of digital experts passionate about providing the best results. They are well-versed in offering advanced techniques to the digital world. It is a reputed agency and has a deep insight into SEO practices and offers lead conversion, PPC advertising, and higher ROI.
If you aim to target a specific segment of customers, even that is possible with this futuristic online digital marketing agency. For all online businesses, it is imperative to follow a particular strategy of SEO to derive top-notch results with growth-centric website marketing. Backlinks play a crucial part in the success of digital businesses. Odyssey New Media agency is fanatic about delivering real results in all terms. Reg Company Number: 07297050, VAT Number: 223 5460 32
Key Services: SEO, Search Engine Optimisation, PPC, Pay Per Click, Conversion Optimisation, Online PR, Article Marketing, Content Writing, Link Building, Social Media Management, Social Media Training, Website Design, Web Analytics, Email Marketing, Competitor Analysis, Mobile Apps, Web Apps, Display Advertising, Digital Strategy, Process Improvement, eCommerce Websites, Magento Development, eCommerce SEO, eCommerce PPC, Feed Management, and Feed Optimisation
Website: https://www.odysseynewmedia.com/
Address: Office No. 0009, The Old Bus Garage, Harborne Ln, Selly Oak, Birmingham B29 6SN, United Kingdom
Phone: 0121 439 5450
3. Pulse Pixel – Explainer Video Based Digital Marketing Company
Awarded at designrush.com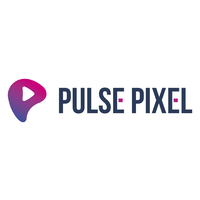 Pulse Pixel is a popular digital marketing agency in Birmingham with several recognition and awards for animation and video marketing. Visuals play a pivotal role in capturing the audience's attention. A crisp and captivating video could fetch much better prospects. This agency offers a series of explainer videos with high-definition clarity that elevates the brand image and differentiates it from other brands.
It inspires people to understand and analyze your product and services. There is a wide range of video content created by this digital marketing agency, including commercials, internal videos, and even the company story videos.
With such an extensive portfolio of this agency, your business brand could grow and establish itself as a top brand. Pulse Pixel acquires video marketing in multiple sales stages to increase the overall annual revenue to 20%.
Key Services: Motion Graphic Design, Online Marketing, Animated Video, Video Solutions, Branding, Sales, Lead Generation, Video Production, and Conversion Rate Optimization
Website: https://www.pulsepixel.com/
Address: 55 Colmore Row, Birmingham B3 2AA, United Kingdom
Phone: 442080641569
Email: [email protected]
4. Opace Ltd. –

Full Service Digital Marketing Agency
4.3 star on trustpilot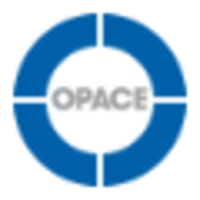 Focused on IT and strategic SEO, Opace is another local marketing agency based in Birmingham, West Midlands, UK. They have a vision towards exploring the right SEO solutions to meet business needs and adapt to technology changes. Opace marketing agency has a specialization in various sectors such as WordPress, Magento, and Joomla. If you are new to the digital business world, seeking professional guidance is important to arrive at the top search rankings. Opace SEO agency can help with this. With tailored SEO plans and expert developers, you get ideal outcomes for all types of digital businesses!
Key Services: SEO & Social Marketing, PPC Management
Website: https://www.opace.co.uk/
Address: 1 Devon Way, Birmingham B31 2TS
Phone: 0121 222 5757
Email: [email protected]
5. Strategy Plus – Digital Growth Agency & Hubspot Partner for SMEs.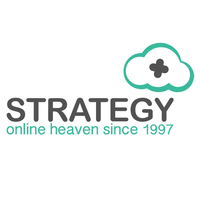 Do you know the power of inbound marketing? Strategy Plus marketing agency in Birmingham is well-known for its effective lead generation plans. It aids in social media management, SEO, and content and email marketing. It directly reaches the targeted audiences. Client reviews and feedback can also give you a fair idea of their services and the result-oriented strategies they follow. Even for social media marketing, they step up with rapid development and reach out to various platforms. This ensures direct interaction with the potential targeted leads! Strategy Plus digital agency for marketing is a value for money investment.
Key Services: Online Marketing, Web Design, Web Development, Search Engine Optimisation (SEO), Social Media Management, Email Marketing, Inbound Marketing, and Content Creation
Website: http://www.strategy-plus.net/
Address: The, 309F, The Big Peg, 120 Vyse St, Birmingham B18 6NE, United Kingdom
Phone: 0121 638 0457
Email: [email protected]
6. In Front Digital-Purposeful, Powerful, Precision Marketing
Google Partner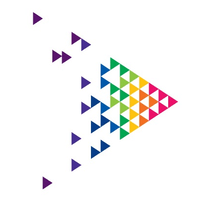 It is a professional SEO marketing agency with sphere-headed digital marketers who can enhance your online visibility and offer higher ROI. Front Digital agency can also maintain a track record of best Google Practices to enhance the amount of traffic driven to your websites. They put across new PPC campaigns and Link building tactics to shoot up the pace of website ranking. With a focused SEO team and top-notch marketers, they also adhere to ethical search marketing practices. It ultimately boosts up the overall lead conversion and helps in increasing the business growth and versatility!
Key Services: SEO, PPC, Search Engine Optimisation, Digital Marketing, Pay Per Click, Analytics Consulting, Content Development, Social Media, Website Conversion Optimisation, Reputation Management, Google Analytics Training, Conversion Optimisation, and Affiliate Marketing
Website: http://www.weareinfront.com/
Address: 146 Hagley Rd, Birmingham B16 9NX, United Kingdom
Phone: 01214540279
Email: [email protected]
7. Protel Fieldwork – Market Research Service Agency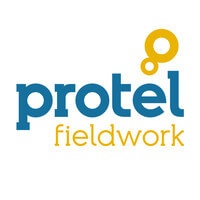 Is your search for the best digital marketing agency in Birmingham still on? Switch to Protel Fieldwork agency with a broad portfolio of satisfied and happy clients over several years. They are advanced SEO providers of market research services in commercial sectors such as B2B and B2C. A customer-centric approach, futuristic layouts for link building, and multiple organic SEO strategies are their USPs.
Protel agency works for several public sector industries and others. It includes transport, travel, utilities, retail, leisure, FMCG, financial services, tourism, and information technology. They can occupy innovative policies. Also, the feasibility of working with different customer needs makes them all set for a diverse work format. Customer reviews and testimonials can give a broader idea about their final results and the growing statistics for digital businesses!
Key Services: Data Entry, Telephone Interviewing, Qualitative Recruitment, Hall tests, Face to Face, CATI, Focus groups, Fieldwork, Tabulations, Quantitative, Scripting, Exit surveys, Mystery Shops, In-street interviewing, and Observations
Website: https://www.protelfieldwork.co.uk/
Address: Protel Fieldwork Ltd 4 Queen Victoria Road, Coventry,West Midlands, CV1 3JH
Phone: tel:+442476238400
Email: [email protected]
8. Roots Research – Market Research Company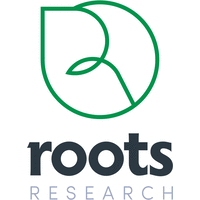 Along with the marketing agency services, they also impart excellent recruiter services to ensure the hassle-free running of projects. With the unique concept of a dedicated project manager for every client, the efficacy of getting in touch with a single point-of-contact shoot up. Hence, you have a reliable authority to question and discuss from the beginning till the end. They have a primary area of expertise to deliver better final results.
You can specifically choose excellent PMs from this agency to ensure that the SEO for your digital business goes flawless. Roots Research stands by its name and works from the core of your business to generate possible leads. You can witness the graphical growth.
Key Services: Market Research Recruitment, Transcription Services, and Focus Group Recruitment
Website: https://rootsresearch.co.uk/
Address: 50 Grand Parade, Brighton, BN2 9QA
Phone: 44 (0) 1273 617132
Email: [email protected]
9. Eureka Research-We are your local experts in market research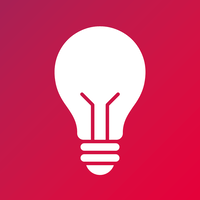 Only a creative digital marketing agency can grasp the online SEO needs and offer viable solutions to increase the website rankings. Digital businesses are in full bloom these days. This also increases the competition and attitude of holders to sustain themselves in the edgy online space.
An experienced SEO growth marketing agency grasps the crux of your business needs and gives valuable guidance at every step of your journey. From analyzing the relevant product market to discovering the brightest solutions on it, such agencies are a pro in the overall empowerment of your online businesses!
Key Services: Market research, Qualitative research, and Quantitative research
Website: http://www.eurekaresearch.co.uk/
Address: The Mill, Radford Rd, Alvechurch, Birmingham B48 7LD, United Kingdom
Phone: 01216795465
Email: [email protected]
10. Aardvark Marketing – Award-winning outsourced marketing specialists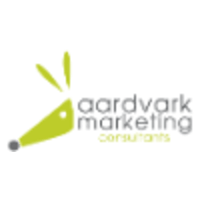 SEO is a much more complex subject than many could understand. And if it's your debut as a business owner in the digital world, welcome to the technical complexities! Understanding the Google algorithm and sharing reactions based on it is an art that few people can understand.
Outsourced specialists and agencies have convenient access to marketing activities, and the best part is that they charge only for what they deliver. Hence, there is no blocking of your valuable funds on a full-time staff member at all. For a high-end SEO performance-based Birmingham digital marketing agency, Aardvark Marketing agency deserves a try!
Key Services: Marketing Consultancy, Market Research, Marketing Strategy, Marketing Plans, Marketing Effectiveness, Marketing KPIs, Marketing Outsourcing, Marketing Training, Marketing Recruitment, Marketing Coaching, Marketing Objectives, Marketing Budget, and Marketing automation
Website: http://www.aardvarkmarketingconsultants.co.uk/
Address: 1 Devon Way, Birmingham B31 2TS, United Kingdom
Phone: 0121 222 5743
Email: [email protected]
Key Takeaways!
Digital marketing is a vast subject with multiple inter-linked components that end up in an enhanced business image online. And someone with no knowledge in this context cannot ever reach top Google SERPs despite an excellent business idea, product, or service. Unless you trigger the SEO marketing of your business through a professional agency, it is a waste to think about staying ahead in the competition.
Above stated agencies are the leading providers of SEO and other digital marketing services in Birmingham. They impart a calculative analysis and output on various website prospects.
Are you an aspiring digital entrepreneur? Then connect with any agency from our list of digital marketing agencies and await lucrative outcomes. Comment for any other queries or details on these SEO service providers!