The internet search for cloud computing companies will bring forward hundreds of results covering a wide range of services. Ideally, a cloud company relies on shared computing resources in large and centralized data centers. Cloud computing is available in applications, storage, and other similar services that are easily accessible via a web browser or dashboard.
Read: Top 10 Benefits of Cloud Computing for Businesses
These agencies help manage the number of sales, maintain the number of sales, and get answers for any business-related questions. In addition, cloud computing includes SaaS (Consume), PaaS (Build), IaaS (Host) services which are unique to their field. Similarly, power Bi consultants are a part of cloud computing services that provide complex dashboard and report development. Thus, cloud computing today has become an essential part of expanding, managing, and succeeding in a business.
If you are looking for cloud computing firms in San Diego, we have formed a list of the top cloud computing companies in that area. We have also mentioned the services and a brief of the company, so it becomes easier for you to pick a company as per your requirements.
Read: Top 10 Mind-boggling benefits of Cloud Computing
How to Find Cloud Computing Companies in San Diego, California
Use this Interactive Map to Find Cloud Computing Companies in San Diego, USA & Near Me
Get Cloud Computing Companies in San Diego information including websites, Phone Number, email address, business address, working hours, and directions by clicking on the map pins… You can also Zoom in for details.
Top Cloud Computing Companies in San Diego
ABUSINESS

ABUSINESS provides various services like SAP, SAP S/4 HANA, SAP Integration, SAP SuccessFactors, dost addon, etc. It is popular for keeping up with the fast-changing trends in the world of system integration. They have been successfully striving in the SAP integration business for many years now. They claim to be subject matter experts that provide:
Consulting
Customer Integration Solutions
Strategy planning
Project-based partnership
Integration Advisory Services and more.
They use platforms such as Microsoft Azure, SAP Cloud Platform, AWS. Additionally. You can get power bi expert advice on how to go further with your business. It has provided its services to 500+ global companies for implementing SAP integration Solutions.
Address: Mira Mesa Blvd, San Diego, CA 92126
Phone: (203) 674-9125
Website: https://abusinesstech.com/
Read: Cloud Computing for your Startup's Growth (Benefits of Cloud)
M5 Hosting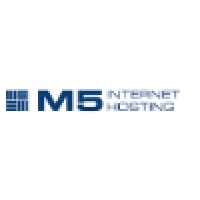 M5 hosting is a company providing Linux and BSD dedicated servers to its customers. Additionally, it also offers Infrastructure as a Service (IaaS) cloud hosting solutions. It was founded in 2001 as a part of M5 Computer Security and had been supporting clients with the challenging requirements of their projects. M5 Hosting has been a critical partner of Infrastructure for many small to medium-sized enterprises all over the globe. Connect with them at 1-858-997-2097 for more information on prices and services.
Address:10601 Tierrasanta Blvd, San Diego, CA 92124
Phone: (877) 344-4678
Website: https://m5hosting.com/
HIPAA VAULT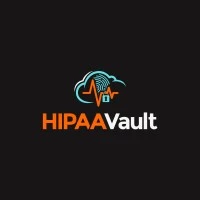 HIPAA Vault is a one-stop solution for all your cloud computing needs. From managing hosting to providing training to your staff, this company provides all sorts of services in the information technology world. They offer advanced cybersecurity programs to companies and also run HIPAA Pen testing. Pen Testing service is related to maintaining and improving your business policies and security controls to save you from a cyber-attack. Additionally, you can get a cloud-based file management solution for file sharing & sinking.
Customers have shown their trust in HIPAA for actively monitoring and protecting their business infrastructure. Also, they have been doing an amazing job in mitigating the risks of cyber-breakouts. Power bi professionals use your company's data to create reports and suggest any changes to improve business outcomes. It is mostly used by medical and healthcare organizations and government agencies to keep their data safe.
Address: 950 Boardwalk Suite 350, San Marcos, CA 92078
Phone: (760) 330-2199
Website: https://www.hipaavault.com/
Angular Minds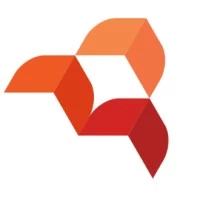 Angular Minds is an award-winning company for providing extensive services in SAP integration with their mobile-based business initiatives. It has a record of helping start-ups and SMEs define their SPAs, thus reaping benefits using the latest technologies. The professionals at Angular Minds directly address the challenges and opportunities of the organizations. They claim to have an excellent team that also offers UI and UX design solutions and app development. Angular Mind is a one-in-all solution for all your marketing, sales, management needs.
Address: 2535 Kettner Blvd.,Suite 3-A2, San Diego, CA 92101
Phone: 9096932144
Website: https://www.angularminds.com/
CompuOne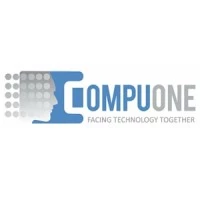 CompuOne runs with the belief that as technology advances, we need to evolve with it. They offer cloud-computing solutions and many other services to their clients. They have partnered with many key technology providers, which allows them to offer the most robust service options in the IT sector. The company started in 1997, intending to become the most reliable yet affordable service provider for all kinds of clients. They have an excellent team that works jointly with businesses regardless of their level and offers solutions per their needs. No matter if the company is small, medium, or large. The contracts and projects are customized as per the client's needs.
Address: 9888 Carroll Centre Rd #201, San Diego, CA 92126
Phone: +18584047000
Website: https://www.compuone.com/
Several other companies are available in the market that are providing IT solution services in San Diego. However, the companies named above are among the top running cloud computing businesses in Sand Diego. Therefore, you can contact them and find the one for you according to the services you need. First, consider your budget and the timeline the companies give you. Then, you can compare the quotations from each service provider and decide the one best for your company.
Evoque Data Center Solutions
Address: 5732 Pacific Center Blvd, San Diego, CA 92121, United States
Website: https://www.evoquedcs.com/data-centers/san-diego/
Baker Tilly US, LLP
Address: 3655 Nobel Dr UNIT 300, San Diego, CA 92122, United States
Phone:+1 858-597-4100
Website: https://www.bakertilly.com/
Stratus10 Cloud Computing Services
Address: 600 B St Suite 300, San Diego, CA 92101, United States
Phone:+1 619-780-6100
Website: https://stratus10.com/
Cloud IT Services LLC
Address: 10650 Treena St, San Diego, CA 92131, United States
Phone:+1 619-228-9525
Agile IT
Address: 4660 La Jolla Village Dr #100, San Diego, CA 92122, United States
Phone:+1 619-292-0800
Website: https://www.agileit.com/
AMA Networks San Diego IT Support And Managed Services
Address: 5095 Murphy Canyon Rd Ste 127, San Diego, CA 92123, United
States
Phone:+1 619-450-1878
Website: https://www.amanetworks.com/
Pointivity Managed Solutions
10201 Wateridge Cir UNIT 260, San Diego, CA 92121, United States
Phone:+1 858-777-6900
Website: https://pointivity.com/
Xonicwave | San Diego IT Services | Managed IT Consulting
Address: 3111 Camino Del Rio N #400, San Diego, CA 92108, United States
Phone:+1 858-429-5819
Website: https://www.xonicwave.com/
San Diego Computer Consulting
Address: 5208 Alta Vista St, San Diego, CA 92109, United States
Phone:+1 858-274-7070
Website: https://www.sandiegocomputer.com/
San Diego IT Support and Managed IT Services Consulting – Secure Networks ITC
Address: 4901 Morena Blvd #102a, San Diego, CA 92117, United States
Phone:+1 858-769-5393
Website: https://securenetworksitc.com/