Whether you're curious to figure out who's visiting your website, what actions they usually take, how much time they normally spend, how your latest content is performing, or how you'll be able to keep them engaged so they can come back, a sophisticated website analytics tool will tell you everything you need to know.
Luckily for you, there is plenty of website analytics software today, and many good ones won't even cost you a dime!
In this article, we'll be exploring 10 free website analytics tools that most content marketers deem as the best among the rest. Let's dive right in!
Best Free Web Content Traffic Analytics Tools
1. Google Analytics – Best Tool for Tracking

Considered as the most robust platform for web analysis in the world, it's only fitting that Google Analytics takes the number one spot.
No matter what industry you belong to – be it retail, hospital management, health care, or just about anything – you can rely on Google Analytics to provide you a complete view of how your visitors engage with your content.
You'll be able to find out which strategies are successfully implemented, and which ones aren't just as effective.
The platform offers both free and paid tools to websites. The free plan, which is perfect for both small and medium enterprises, offers a number of useful features that cover everything from data analysis, data collection and management, reporting, integrations, and more.
On the other hand, its paid premium version, Google Analytics 360, is ideal for larger businesses that could totally use all of its features.
One of the many things users love about Google Analytics is that it helps them measure conversions, examine the best sessions on their sites, and transfer them into Smart Goals. With Smart Goals, you can guarantee maximum conversion by organizing ads, bids, and your website.
Key Features:
Full performance insight provides you all the information you must know about your business. It also answers all the questions you might be having about these data.
Data implementation allows you to implement the findings to configure your apps and website.
Data management and user access control let you import data easily from third-party sources and the highest level of user access control.
Reporting keeps you posted on how your customers are interacting with your apps and site.
Multiple data access points and organizations tools that make it easier for you to visualize, customize, and segment your data.
2. Clicky – Web Analytics in Real Time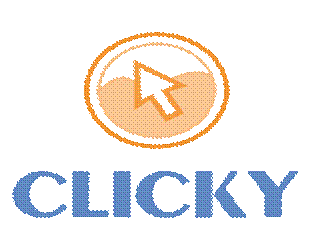 Having been around for more than 13 years, Clicky is a web analytics tool that lets content marketers and business owners track the activity on their websites in real-time.
Clicky is super easy to use, thanks to its simple user interface. No wonder why over 1.2 million sites count on it to monitor their traffic. In fact, many say it's a user-friendly alternative to Google Analytics.
The platform mainly uses dashboards and widgets to provide users with enough customization options, as well as an overview of what's happening on their websites at any given moment.
Like Google Analytics, Clicky has both free and paid versions. The difference is reflected in the availability of special features and the number of sites you can follow.
Key Features:
Bounce rate tells you exactly how much time a visitor spends on your website.
Analytics API allows for easy extraction, analysis, and storage of website data in multiple formats.
Twitter analytics gives you an opportunity to monitor all mentions of your account, website, or anything else on Twitter.
Heatmaps show you where your visitors are clicking while they're on your website.
Content reports reveal the most active pages on your site, the number of downloads, and audio or video activities.
3. Finteza – Comprehensive analytics tool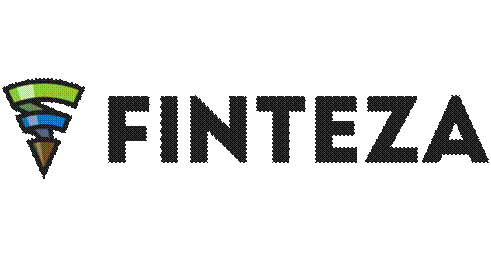 If you're looking for a cloud-based analytics solution that offers advanced real-time web traffic analytics, Finteza might just be your perfect match.
The platform helps businesses of all sizes obtain a better understanding of user behavior while allowing them to manage ad campaigns in the most efficient way possible.
One thing that makes Finteza stand out is that it has a bot detector that recognizes poor traffic. It also notifies you of any potential hackers and scammers, giving you the reassurance that all the information you obtain is based on actual data.
Additionally, you'll be receiving detailed reports on the qualities of your audience, such as the type and model of device they're using as they browse your site, the provider, browser, IP address, language, and geographical location. And, they have zero worries about their privacy being breached.
Key Features:
Detailed reporting in real-time to give you a clear idea of what your visitors are currently doing on your page.
Page analytics lets you track page traffic and compare findings.
Customized sales funnels allow you to visualize all data in the form of a funnel and identify which areas you need to work on.
A bot detector to stop any bad traffic.
4. SimilarWeb – Check and Analyze Any Website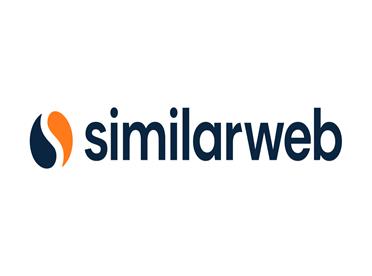 Thinking of ways to spy on your competitors without getting caught (and sued)? Say no more! SimilarWeb is here for you!
This one-of-a-kind platform lets you plug in any site or mobile app, get insights about rankings and traffic, and compare the data against any competing websites. Not only that, but it also gives you a deeper understanding of your visitors and how you can turn them into future customers.
Whether you're looking to grow your business through marketing solutions, know more about your competitors, or simply improve your sales, SimilarWeb is happy to provide you the solution.
Key Features:
SEO and PPC give you insight into your paid and organic keywords, as well as the amount of traffic they generate.
Marketing strategy helps you compare various marketing-channel data by optimizing your approach.
Traffic and engagement measuring let you see how your business is performing compared to your competition. You can also use the feature to determine how much time your visitors normally spend on your site, the number of page
views, and more.
Affiliate traffic allows you to see what affiliates are driving traffic to your competitors so you can find new affiliates for your business.
5. Crazy Egg – Inspectlet Behavior Analytics Heatmaps & A/B Testing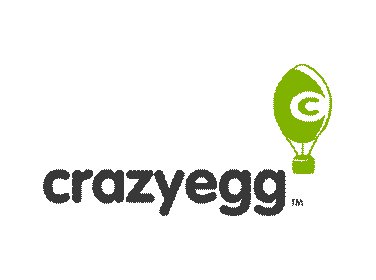 Popular for its heat-mapping tools and session recordings, Crazy Egg ranks fifth on this list. The platform is all about helping content marketers and business owners understand how their visitors are navigating the site and how long they spend their time there.
With Crazy Egg, you'll be getting valuable insights that will help optimize your site. The web analytics tool will also help you recognize and correct any weaknesses so you can convert visitors into loyal customers.
Key Features:
Heatmaps and scroll maps allow you to track user activity, where they click on the page, how they see your CTAs, how far they scroll, and more.
Session recordings and snapshot reporting make it easier for you to understand behavior patterns.
A/B testing provides insights gathered from session recordings and heatmaps to the test.
Demo dashboard gives you a demo version of the actual dashboard and sees how it really operates.
6. Hotjar – Heatmaps & Behavior Analytics Tools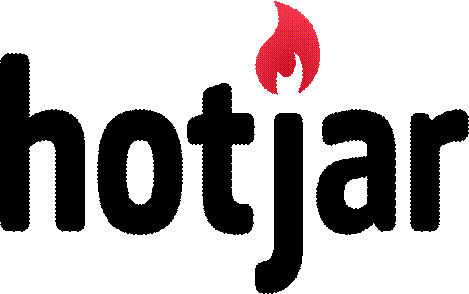 Combining different analytics tools and features with feedback tools into a single solution, it's not surprising that Hotjar has become a popular choice for digital professionals and companies that provide local SEO services.
The platform employs a series of mechanisms where you can monitor user activity, including visitor recordings and heatmaps. It can also obtain valuable feedback from users through surveys and polls.
Through detailed data collection, you and your team can make all the necessary changes to improve user experience and boost conversions.
Key Features:
Visitor recordings let you examine real user events and see the site from their POV. This allows you to identify what you can do to further improve their experience.
Heatmaps give you a visual representation of where your visitors click on your page, what they're doing, how far
they scroll, and other behavior patterns.
Feedback polls are an opportunity to ask your visitors what they want to accomplish on your site so you can make some minor or major improvements.
Conversion funnels tell you which parts of the conversion process drive visitors away from your website.
7. Woopra – Customer Journey & Product Analytics

Woopra is another free website analytics tool that has captured the attention of many. It aims to help companies understand the consumer journey from the moment their visitors land on the site.
Woopra comes with a special feature called People Profiles. This proprietary technology gives you intimate details of your visitors, allowing you to see each of their individual journeys on your website.
Key Features:
Third-party integration lets you unify all customer data into one.
Advanced real-time reporting gives you important details through custom-made reports, segmentation, and other
reporting systems.
Customer profiles allow you to learn more about your visitors.
Complete metrics provide you every single point in the customer journey, right from entry pages down to exit pages.
8. Mixpanel – Business Product Analytics for Mobile, Web

Mixpanel is ideal for just about any business that wants to learn how visitors are interacting with their site. That way, they'll be able to identify current trends and eventually base their decision on the gathered data.
The tool is an event-based model that lets you interact with a certain user so that you can target them with appropriate messages to increase engagement on the site. In other words, it focuses on individual users.
Key Features:
Data science models allow you to predict the actions of visitors and identify the things you should change.
Behavioral analytics lets you study customer behavior to discover more about them and how they perceive your
product so you can find ways to maximize conversions.
Data access in real-time which means you can gain access to the majority of user data in less than a minute.
Testing and messaging to encourage your visitors to take specific actions.
9. Chartbeat – Content Analytics and Insights for Digital Publishing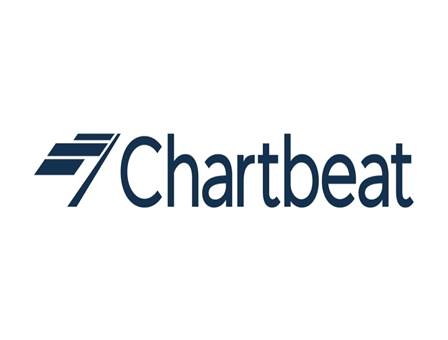 Chartbeat, a web analytics tool designed for publishers and companies to track reader engagement, allows users to establish a network of customers through real-time and historical analysis of data using various platforms.
Publishing firms are the ones who are benefiting the most from Chartbeat. Through its dashboards, headline testing, reporting systems, and other optimization tools, these organizations have successfully gauged their business value and figure out what type of video and written content keeps their visitors engaged.
Key Features:
Real-time dashboard allows you to see how visitors reach your content and how they interact with your site.
Historical dashboard delivers a long-term perspective on your visitors' activities.
Headline testing lets you test what kinds of headlines are most effective when driving people to read your content.
Heads-up display lets you place your site's traffic and other data right onto your home screen or landing page in real-time.
Automated reports, which include visualizations and breakdowns, are sent to you on a regular basis.
10. Matomo – 100% data ownership & Privacy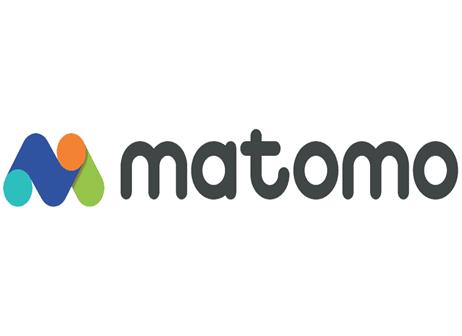 A web analysis tool that gives its users 100% control of all data generated on their platform, Matomo has taken the software industry by storm when it came out.
The fact that you are in complete control and full ownership and protection of all sensitive data is the reason why Matomo has more than 1 million active users.
No third party will ever access your sensitive data since everything will be stored on your services with an on-premise Matomo solution. And, even if you go for the Matomo cloud, you'll still be the sole owner of the data.
Another main selling point of the platform is that it offers a range of customization options that give you the freedom to adjust its functions to fit the needs of your business.
Key Features:
Ultimate visitor tracking gives you full access to the entire history of actions taken by your visitors – from the devices they use and the time spent on your site, to their entry and exit patterns.
Roll-up reporting collects and compiles data from different sites and apps into a single account.
Session recordings let you see your website from the eyes of your visitors.
Heatmaps suggest where most of your visitors usually click and how far down the page they scroll.
Multi-attribution models provide an estimate of marketing channels and their performance.
Google Analytics import lets you transfer historical GA data into Matomo.
Alternative Website Traffic Tool
| | |
| --- | --- |
| Adobe Analytics | Simple Analytics |
| StatCounter | Plausible |
| Yandex Metrica | Piwik |
| Amplitude | Yahoo! Web Analytics |
| Baidu Analytics | Oribi |
| HubSpot | Atinternet |
| VWO | W3counter |
| Contentsquare | Gauges |
| Smartlook | Etracker |
| LuckyOrange | Acoustic |
| fathom analytics | Webtrends |
| ClickMeter | Gosquared |
Final Word
There you have it! Regardless of which web analytics tool you decide to pick, you'll be able to point out the areas that need improvement and gain a deeper understanding of user behavior, ultimately turning visitors into customers.
FAQ Web Analytics
Q. What is Web Analytics Tools?
Ans. These are the tools and software available online to track user behaviors for a website and showcase on custom dashboard.
Q. Why Use Web Analytics Tools?
Ans. To track and analysis user data by adding code on the websites where users visit by different mediums.
Q.  Things to keep in Mind while choosing Tool
Ans. While choosing web analytics tools for your websites consider the following things like what is your requirement, business objective, Pricing of the tool, Tools features.
Q. Which are the Best Free Web Analytics Tools?
Ans. Lots of free tools are available but all are not the best. The best tool is Google Analytics, Search Console Data.