Are you looking for UI/UX design companies in Mumbai, then you are at right place.
What is User Experience?
User interface and User experience designing is an integral part of any company organization.
Using user interface and User experience designing we can attract customers to our company's products and services. User experience and the user interface are involved in everything that we see and hear around us right from the start. Say for example if we go into a shopping mall or visit any grocery stores, what we see is stacks of different kinds of products arrange neatly and attractively so that the customers can shop and buy products from there.
These products are strategically placed so as to enable the customers to conveniently look at the product that he or she is searching for as well as making the buying and shopping experience convenient and easy for customers and consumers.
User experience is in everything that we do, User experience and user interface designing is crucial for the guaranteed success of any product or service being developed and promoted by any organization. there is a reason for certain elements such as stacks, heaps, and rows are placed in a certain kind of order or fashion. The Subtle nuances that the placement of elements in a certain way form the very basis of how the User interface and user experience is governing our lives.
Importance of User Experience Designing
Now you may ask yourself why user interface designing is important and why are organizations placing so much emphasis on it. Good question. This is because, when we get to see elements of different products being placed in a certain fashion, it provides a wide number of benefits to the customers looking to use it. The same principle fundamentally applies to IT and media.
When the question is about attracting customers or users on different websites and mobile apps. The user interface design plays a fundamental role in luring customers to the products and services offered by the company. There is a certain reason and way why companies use strategically placed elements on a form or a user interface. Elements like text boxes, checkboxes, input buttons, drop-down menus, etc are placed in a certain order or fashion.
User interface design should bring out simplicity and elegance to the app or website that is being designed. It should please the eye. It should not only look attractive but also prompt the user or customers to take a certain action. This way customers or users are influenced to take a certain decision or action about the app or website. He or she may be influenced to buy the product and try it out. Who knows, the customer may turn out to be a loyal individual for that brand.
As companies and organizations become aware of the importance of User interface designing and user experience designing. It is all about how companies and organizations can influence the user to take a certain action on their app or website. The customer can be influenced to fill out a form and give his personal details, share feedback and give a valuable opinion about some product or service.
Now with that out of the way, let us, deep-dive, into why You should use User interface designing and what is its significance.
Why Should You use User experience Designing?
User Experience is a critical element in helping organizations and companies figure out and tailor the overall user emotion towards a certain product or service. Tailoring the customer or user experience helps users to personalize their user experience and have a lasting impact on the user's mind. This greatly enhances the user's percievability about how he or she feels about the product. Will he use the product on a daily basis?
Shabby product designing can cause users to lose focus on the primary objective. No one wants to have a bad experience with a product. It leaves a permanent impression on the user's mind about the product. He may give out a negative review. This is certainly not beneficial and can harm the organization's reputation in the long term.
Now that User experience and user interface designing are cleared out for you. Let us, deep-dive, into the Top 10 Companies and firms providing Excellent User experience Designing for different clients and customers.
List of UI/UX Design Companies in Mumbai
1. Nimap Infotech LLP: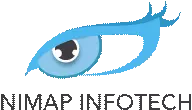 Nimap Infotech pioneer in providing excellent user experience designing and user interface creation / Hire UI UX Designer. It is headquartered in Mumbai and has offices in Pune and Bangalore as well as UAE locations. The companies motive is to provide exceptional user experience through its wide range of services of IT development and designing that it offerers to domestic and international clients. The company was founded in 2009 with Priyank Ranka and Sagar Nagda as cofounders. The company has a head strength of about 400+ employees. Nimap infotech also sends its employees to client-side locations depending on the requirements and needs of the clients to work onsite as well.
Contact Details
Phone: +91 22 – 66395181, +91 22 – 66395182
Address: Todi Industrial Estate, A Wing, 41, 4th floor, Sunmill Compound, Lower Parel- West Mumbai, Pincode- 400013,
Email: [email protected]
Website: www.nimapinfotech.com
Read: Top 10 Web Development Companies in Mumbai
2. The Glitch: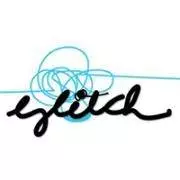 The Glitch has worked for many high-profile clients that include Netflix, Ponds, Tinder, Comfort, Nokia, ICICI bank, and more. The mantra of Glitch is that it believes moving culture should influence and focus on developing great brands and products using its wide range of user interface and user experience designing services that it provides. The company mainly focuses on providing specialized and customized designing and development services for clients in the media and entertainment industry. Creating branded content and brand stories through audiovisual representation is its forte in what the company does on a daily basis.
Contact Details
Address: 2nd Floor, Crescent Royale, Off New Link Road, Andheri (W)- 400053
Email: [email protected]
Website: www.theglitch.in
Read: Top 10 Digital Marketing Agencies In Mumbai
3. Lollypop: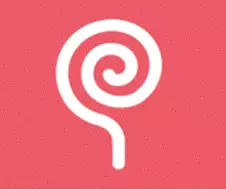 Lollypop is a well-known brand that provide digital marketing and designing services for more than 6 years now. They have served clients on about 5 different continents and received more than 15 awards for their esteemed service and dedication to work. Lollipop is a company that is known to be a group of creative rebels believing that design can empower and motivate people to do their best. Paytm Money, Kalaari Capital, Dynamo are some of the well-known brands that Lollipop has assisted and associated with in the past.
Contact Details
Address: B905, Kanakia Wall Street, Chakala, Junction, Andheri-Kurla Rd, Andheri East, Mumbai 400093
Website: https://www.lollypop.design/
Read: [List of] 10 Best SEO Agencies in Mumbai
4. Yellow Slice: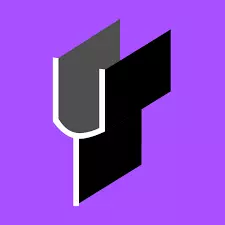 Yellow Slice is a well-known brand in the media and entertainment industry that provides User experience designing as its core product. Some well-known projects undertaken by this brand are Panache, Factura, Iken, Skoov Croma, and Finolex which were successfully executed in the past. Digital marketing, UX designing, UI designing, Illustration, and branding are some of the services offered by Yellow Slice. The company boasts itself to use Artificial intelligence in the creation of designs and elements and claims to be the first in the world to do such a thing.
Contact Details
Address: 4th floor, Spectrum Tower, Mindspace, Chincholi Bunder Road, Malad (West), Mumbai, MH 400064
Email: [email protected]
Website: https://www.yellowslice.in/
Read: [List of]10 Best SEO Companies in Mumbai
5. Think Design: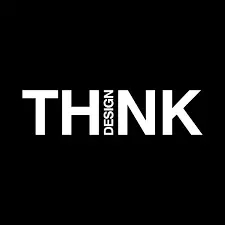 Think Desing has been in the design business for over 15 years now. Some of the esteemed services offered by the company include UI UX designing, User interface research, User and Design Research, Service Design, and Data design. The company has got many awards for its acclaimed services and has a high amount of expertise and knowledge in the user experience designing area.
Contact Details
Address: Think Design Collaborative Pvt. Ltd. 4031 Spaces, Kanakia Wall Street, A wing, Level 4, Andheri-Kurla Road, Andheri ( East), Mumbai. 400093
Website: https://www.think.design
6. DesignCoz: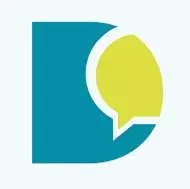 DesignCoz boasts of providing humanized and customized experience for clients and consumers and has developed products for clients widely across 24 domains and verticals. Craftsvilla, Coverfox, M3 India, Homelane, mPaani are some of the successfully executed projects done by this company in the past. Some of the services offered by this company include Research Analysis, Web designing, Enterprise, and mobile apps development, as well as user interface designing and development.
Contact Details
7. F1 Studioz: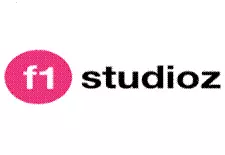 F1 Studioz boasts to provide services by the principles of empathy, simplicity, and agility. It has expertise in the areas of product management as well as user management and tailor-made user experience. User experience research, UX design, UI engineering, Data visualization, and voice-assisted user interface design are some of the special services that it offers to clients across the globe. Some of the reputed clients include Home Depot, ICICI bank, Med Plus, GenYMedium, Dr. Reddy's, Gymnage, and more.
Contact Details
Address: 207, Oriana Business Park, Wagle Industrial Estate Road 22, Thane- 4000604
Website: https://www.f1studioz.com
8. HumanX:

HumanX is a strong team of Business strategists, interaction designers, illustrators, graphic artists, and developers who claim to bring life to top clients like Google, HDFC bank, Pearson, Aditya Birla Capital, Tata Motors, and more. The company takes pride in being an organization that always believes in and delivers performance and excellence when it comes to data design and user interface and experience design.
Contact Details
Website: https://www.humanx.io/
9. Zeux Innovation:

Zeux Innovation is an Indian Company that specialized in producing and tailor-making User interfaces and user experience designs. With a strong team of about 50+ employees that includes, User interface designers, data analyzers, and graphics developers, the company managed to carve a niche in designing elegant and simplistic designs for user interfaces.
Contact Details
Address: ZEUX Innovation Pvt. Ltd. 402, El Tara, Orchard Ave, Hiranandani Gardens, Powai, Mumbai 400076
Email: [email protected]
Website: https://www.zeuxinnovation.com
10. Procreator:

Procreator is a design studio based in Mumbai, India that has a strong team of about 50 employees. The company was founded in 2016 with the aim to provide simple and elegant designing and development services to clients across India and all over the world. ProCreator specializes in providing UI and UX development and designing services. Nasscom, TATA, and ITC Limited are some of the esteemed clients catered to by Procreator.
Contact Details
Phone: +91 93214 18587
Website: https://procreator.design/