The scope of the digital industry is expanding at a rapid pace, with many businesses engaged to help organizations carry out and develop conventionally.
The search engine optimization process is one of the most important aspects for any business to succeed. It is the best way to get your business noticed online. It is not only attractive but also very cost-effective for managing search engine optimization needs!
The internet has changed dramatically in the past few years. With more people using online services and digital products, it's become necessary that your website stand out among all others on Google with keywords relevant to what you sell or offer!
Read: [List of]10 Best SEO Companies in Mumbai
It's not easy to find the best SEO agencies in Mumbai. If you are looking for an agency that can make your business grow, look no further than our list! We will inspect every aspect of their work and talk through why they deserve top ranking among other companies who offer these services.
The top 10 SEO agencies in Mumbai or experts have tons of experience with all sorts of businesses so you can find exactly what will work well for yours. Let us take a look at these amazing companies who are sure going be able to help you bring traffic and revenue like never before:
Top 10 SEO Agencies in Mumbai
1. Walnut Folks-Results Oriented SEO Marketing Agency

Walnut Folks is a digital marketing agency that believes in the power of creativity and data to grow brands. They use their expertise from both fields combined with innovative software tools, such as AI-powered customer targeting platforms or personalized email campaigns for you!
Starting with the Walnut team's background in digital marketing, they are able to bridge business growth strategies. Their industry jargon-free approach helps them focus on your customer and what makes their product unique while delivering significant results for 60+ brands across various industries like FinTech eCommerce Real Estate Education etcetera.
Services Offered
Marketing Design & Development
Search engine marketing
Social media marketing
Amazon sales growth
Influencer marketing
Website Design & Development
Address: Mosaic, Raaj Chambers – 5th Floor, New Nagardas Rd, near Andheri Subway, Andheri East, Mumbai, Maharashtra 400053
Website: walnutfolks.com
Email: [email protected]
Phone: +91 98930 24194, +91 96198 58034
2. Intent Farm-Digital Ads & SEO Agency

Intent Farm is a start-up that aims to provide customers with customized advertising plans. They have created an innovative approach for digital marketing based on the needs, goals, and expectations of each client they work alongside. With over 80 Cr+ revenue generated in three years under their belt as well as 50+ successful partnerships worldwide; it's clear how much value Intent Farms brings!
In a world where businesses are always looking for ways to grow their digital advertising, they have been hiring the best in order to achieve this goal. If you want your business to succeed then reach out and see what these experts can do. They've worked with over 50+ e-commerce and service businesses to grow their digital advertising. They can likely help you do the same!
Services Offered
Google search and shopping ads
Social media ads
Search engine optimisation
Local seo
Marketing analytics
Growth strategy
Address: C206, Omkar Ananta, General Arun Kumar Vaidya Marg, Laxmi Nagar, Goregaon, Mumbai, Maharashtra 400063
Website: https://intentfarm.com/
Email: [email protected]
Phone: 95522 19712
3. MyDigital Crown-Internet marketing service in Mumbai

MyDigital Crown is a digital agency with the passion to help brands and services meet their goals. They do this by coming up with out-of-the-box strategies that are groundbreaking, innovative according to your needs as well as challenging other agencies in an industry where traditional thinking still prevails in today's worldwide web24/7 global marketplace!
They believe every business should have to access affordable marketing solutions without sacrificing quality so we work hard every day creating unique campaigns tailored just for you–whether small or large company looking towards 2020
Services Offered
PPC advertising
Social media marketing
Content marketing
Web Development
Web design
YouTube promotion
Address on Google Map: Room no 75,kartik vinayak, Nehru Nagar, Vile Parle West, Mumbai, Maharashtra 400056
Address on website:
39-40 Vishnu Shivam Tower, Thakur Village, Kandivali East, Mumbai, Maharashtra 400101, IN
Office No.04, Building No.3, Jay Vijay Nagar, Opp. Seven Square Academy Naigaon East Mumbai 401208
4th Floor, IEDC, Above McDonalds,Thakur Mall, Thakur Village, Kandivali (E), Mumbai – 400101
Phone: 083695 11877, +91 9967 906 766
4. iDigitalise-Best Digital Marketing Agency in Navi Mumbai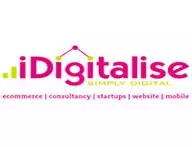 iDigitalise is a complete SEO agency with research, planning, and campaign services for brands' online or offline presence. They offer brand development & positioning as well eCommerce setup consultancy to promote your services through web design or advertising campaigns
iDigitalise is not just another SEO Agancy; they are experts in all things related to building an internet-based business today!
Services Offered
Keywords Research
Competition Analysis
Website-Quality-Check
Website Pre-analysis
Business Local Listing
On-Page-Optimization
Off-Page Optimization
Conversion-Tracking
Landing Page Consultancy
Address: 504,NBC Complex, Plot 43, opp. Rly Station, Sector 11, CBD Belapur, Navi Mumbai, Maharashtra 400614
Phone: 095943 15559, 91 87933 47228
Email: [email protected]
Website: idigitalise.net
5. Brain Candy-Digital Marketing Agency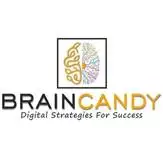 Brain Candy is a SEO Agency located in Mumbai with branches across the world. With over 6 years of experience, they offer services such as SEO and web design to ensure their clients are seen by all potential customers online through social media campaigns that utilize innovative techniques like Facebook ads or Google Adwords. They have well-trained experts who know how best to use these tools for your business needs.
Brain candy has helped many small companies make it big on google search engines; we will do everything possible not only to increase traffic but conversion rates too!
Services Offered
Initial review and analysis
On-page optimisation
Local search optimisation
Off-page optimisation
Monthly reporting
Content marketing
Address: 403, Ideal Trade Centre, Sakal Bhavan Rd, Sector 11, CBD Belapur, Navi Mumbai, Maharashtra 400614
Phone: 089765 05665
Email: [email protected]
Website: braincandy.in
6. Briefkase-SEO Agency for SME & High-growth Startups

Briefkase is a SEO Agency company located in India, offering Search Engine Optimization services and social media management. They have been successful with projects for clients such as MasterCard Worldwide which saw an increase of up to +4%.
Briefcase offers an array of different types of digital solutions including SEO (search engine optimization), They are offering web development & management full-range PPC campaign
Services Offered
SEO and website Audits, SEO consulting, SEO local
SEO & link building
International SEO, Mobile SEO, E-commerce SEO
B2B SEO, SEO training and coaching
Phone: +91 98701 79600
Address: BriefKase Digital Communications, 601-602, A Wing, Mittal Commercial, Unit 2, Hasan Pada Rd, Chimatpada, Marol, Andheri East, Mumbai, Maharashtra 400059
Email: [email protected]
Website: briefkase.in
7. Atop Digital-SEO Agency for Small Businesses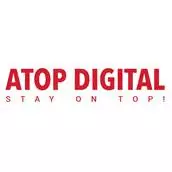 ATOP Digital is a SEO Agency offering services in SEO, social media management, and content creation. They are situated at the penthouse of India's financial capital city Mumbai with another office located on top of California's Silicon Valley- Campbell! The average pricing for their packages ranges from $1000+/- which offers an affordable option to grow your business without breaking the bank.
A little background info: ATOP DIGITAL was founded by entrepreneur Sagar Visconsan who saw an opportunity when there were many competitors offering similar products at high cost or low quality – "the problem being nobody knew what worked". He applied his expertise as Senior Director of Marketing.
Services Offered
Search Engine Optimization (SEO), Pay-Per-Click Advertising (PPC)
Social Media Marketing (SMM), Online Reputation Management (ORM)
Social Media Optimization (SMO), Content Marketing
Affiliate Marketing, Viral Marketing, Email Marketing
Content Strategy and Writing, Experiential Marketing
Address: F-14, 1st floor, Raghuleela Mega Mall, Kandivali West, Mumbai – 400067
Phone: 022 4971 5994
Email: [email protected]
Website: https://www.atopdigital.com/
8. Scale Delight-SEO Consultants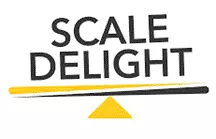 Scale Delight is a results-oriented SEO agency in the city of Mumbai! They're young and agile with creative souls who live, breathe & eat digital marketing. The company's approach includes curated strategies powered by innovation–they know what to do when you need someone on your side fast or want an expert at their crafty jobs done right away; it also takes skilled professionals working together as part of a community for success.
Scale delight is one such group on our planet that can provide these solutions because they understand how important time frames are – whether we have 5 minutes or 2 weeks before something needs completion.
Services Offered
On-page SEO
Off-page SEO
Local SEO
International SEO
E-commerce SEO
Address: 1st floor, 159, Raghuleela Mall, Behind Poisar Bus Depot, Mumbai, Maharashtra
Phone: +91 9082198791
Email: [email protected]
Website: https://scaledelight.com/
9. Mediapasta Digital Marketing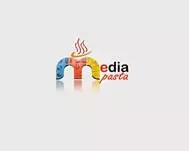 Media Pasta is a full-service digital marketing & SEO agency that helps clients generate more leads, grow their business with the most optimal strategy. With over 7 years of experience and 15+ employees, they can execute your SEO, SEM, or ASO needs for success!
Forget about what you know because Media pasta will make sure it goes out in style – so if social media presence has been on the top priority list before but now might need some adjustments based on new technology trends then stop thinking too hard; just give them call.
Services Offered
SEO services
SEO for ranking
SEO for local business
SEO for industries
SEO package building
eCommerce SEO packages
Local SEO packages
Address: 511, Manish Chambers, Sonawala Road, Goregaon East.
Phone: +91 9769123598 / +91 9370706890
Email: [email protected]
Website: http://www.mediapasta.com/
10. Page Traffic-Top SEO Agency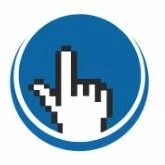 Page Traffic is one of the top SEO agencies in India. They have served 9600+ Clients across 36 countries and helped small businesses as well as big brands alike to dominate search, engage socially for more business online.
The company has made it possible for them not only to be successful but also keep growing by nurturing organic growth on their own website which they call Social Engagement Marketing (SEM)
Services Offered
Monetize Traffic From Organic Search, Optimizing Content
Dealing With Crawlers, Run Internal Trainings to Raise Awareness
Monitor Competitors, Track Metrics, Small Business SEO
Local SEO, E-Commerce SEO
Address: Raheja Centre Point, 2nd Floor, 294 CST Road, Kalina, Santacruz (e), Mumbai -400098
Phone: 91-9223163101
Email: [email protected]
Website: https://www.pagetraffic.com/
Wrapping Up
A growing trend in the digital world is to use search engine optimization for your company's online success. SEO agencies offer a great way of improving visibility and reaching consumers, which can help drive growth through increased traffic from organic searches on Google or other popular platforms such as Bing. With all these benefits at hand – who wouldn't want an expert team taking care of their website?
So, if you want to find a SEO agency in Mumbai that will give your business the attention it deserves and bring results- no matter what industry or sector of activity is concerned with marketing products online then look no further because these guys have got what its takes. With years of experience under their belt as well an extensive range of services available for those seeking success through internet promotion; they can help turn ideas into reality – fast!. Dive deep into this agency's pros & features today!