It is challenging to identify the best site for shortening your links since they are all promising. Most people prefer to go by the highest paying rate. It is essential to choose on the site that has controlled adverts. Most places have so many annoying adverts that tend to drive off the visitors.URL shorteners make the sharing of long links more manageable. Well, a perfect short URL link helps save on space; it is more memorable and makes URL work to stay neat and tidy. To help you get the best URL shortener, we have compiled the leading provider websites below:
Free URL Shortener
Bitly-Custom URL Shortener


It is a full-service business-grade URL shortener. Bitly is one of the oldest and most popular URL shorteners. It is simple and easy to use. Its universal dashboard helps track data points, location of the visitors, and organic shares. It offers limited and introductory domain rates. Its free plan account is useful for small businesses; it instantly traces the referrals and click rates. The basic ones can show anyone who clicks through your data. It is the most used domain for large businesses. Just copy and paste the URL which you want to shorten. Your Job is perfect; it automatically creates a shorter URL. The small business enterprises highly use the type of shortener for their services. They provide api and browser extension for chrome & Mozilla Firefox and others.
Plan:  Free & Paid
Link Creation: 1,000/mo for free
Website: https://bitly.com/
Tiny URL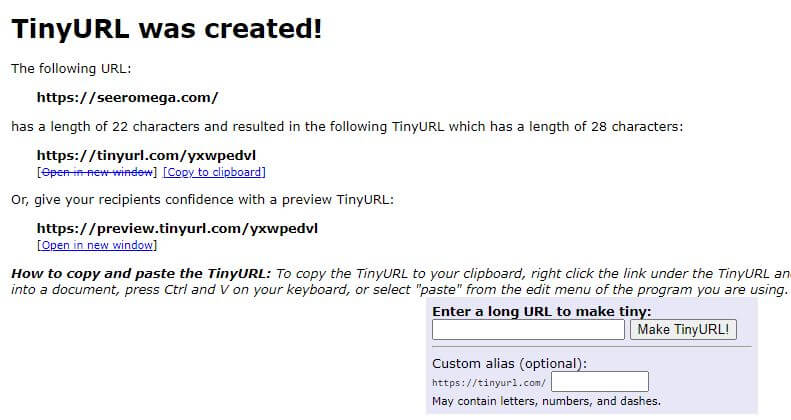 Tiny is the best burl for quick and anonymous use. It is used as the best when you are in a hurry. The shortener knows how to shrink the URL quickly and does not expire. Tiny gives the best suggestions on the ways to customize the link. It also offers a bookmarklet and a small piece of JavaScript. You can add to your web browser tool and generate a short link. Tiny URL is free; it does not require any form of subscription. The Tiny URL shortener was in use in the old times. Its features are not adverse yet. Unlike the other URL shorteners, the Tiny URL allows the first URL letters to customize. Casual people in need of a short link URL shortener can comfortably make use of it.
Plan:  Free
Link Creation: Unlimited for free
Website: https://tinyurl.com/
Rebrandly at shorturl.at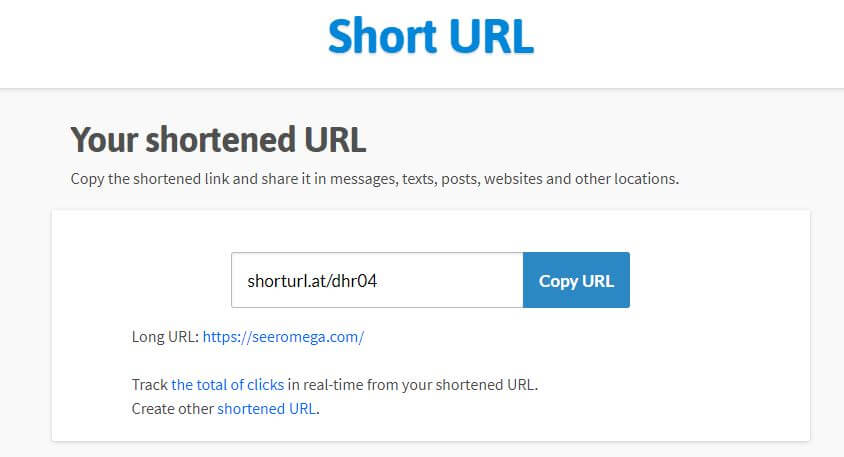 These types of link shorteners are for branded links. The connection of the URL shortener is appealing and unique. Rebrandly has a free plan which provides different custom domains. It can connect to Google and Amazon; these links can be useful in business adverts and business cards. Rebrandly can track the approval of each code and an automatic code generation. This form of a URL shortener is essential in QR code generation. A small business that needs to brand in their products should use this URL shortener for their services.
They help one set up a new domain name and customize their website within a short period. The form of URL can integrate with buffer, Zapier, and the tweetdom. This tool not only shortens your URLs, but you can brand your link with Rebrandly. That means increasing your brand awareness and trust by putting your brand name on every link you share. Rebrandly provides a detailed analytics feature that is private. It makes it the widely used URL shortener.
Plan:  Free & Paid
Link Creation: Unlimited for free
Website for Free URL Short: https://www.shorturl.at/
Brand website: https://www.rebrandly.com/
IS.GD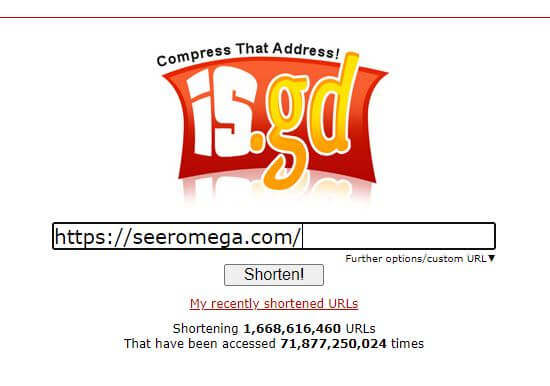 It is one of the fastest tools you are looking for to shorten your links. You can quickly shorten your links using is.gd by just bookmarking the links. This will create a QR code that you can add to your business cards or advertisements. Users need to get your links in the same way. It has neat features since many phones can read the QR codes. It will help the readers get where they need to read faster. Also, it allows them to move straight to your business card.
It is possible to use the preview features to check your link's statistic with ease. These links will always be available since they cannot change. Once created, they are permanent. The good thing is that you can do all this free of charge.
Plan:  Free
Link Creation: Unlimited for free
Website: https://is.gd/
Cuttly | Free Custom URL Shortener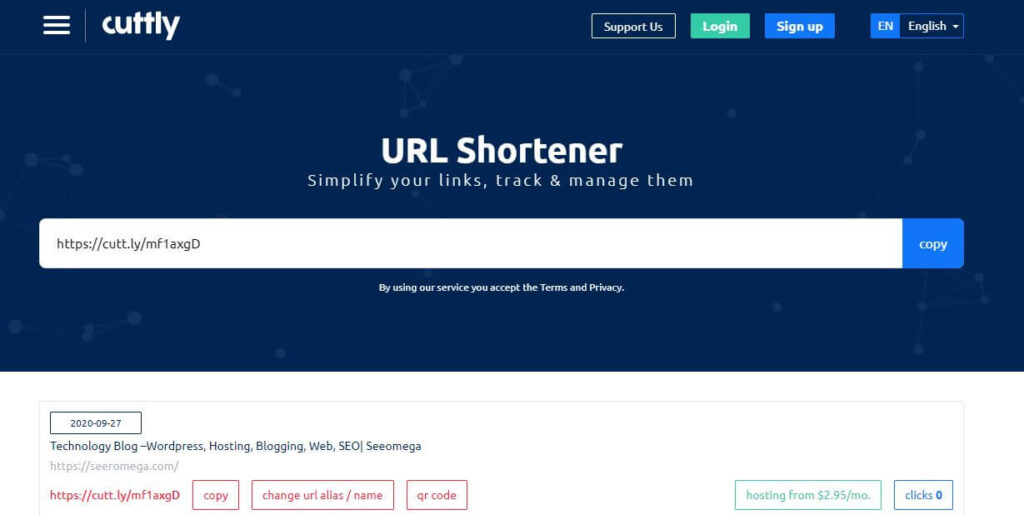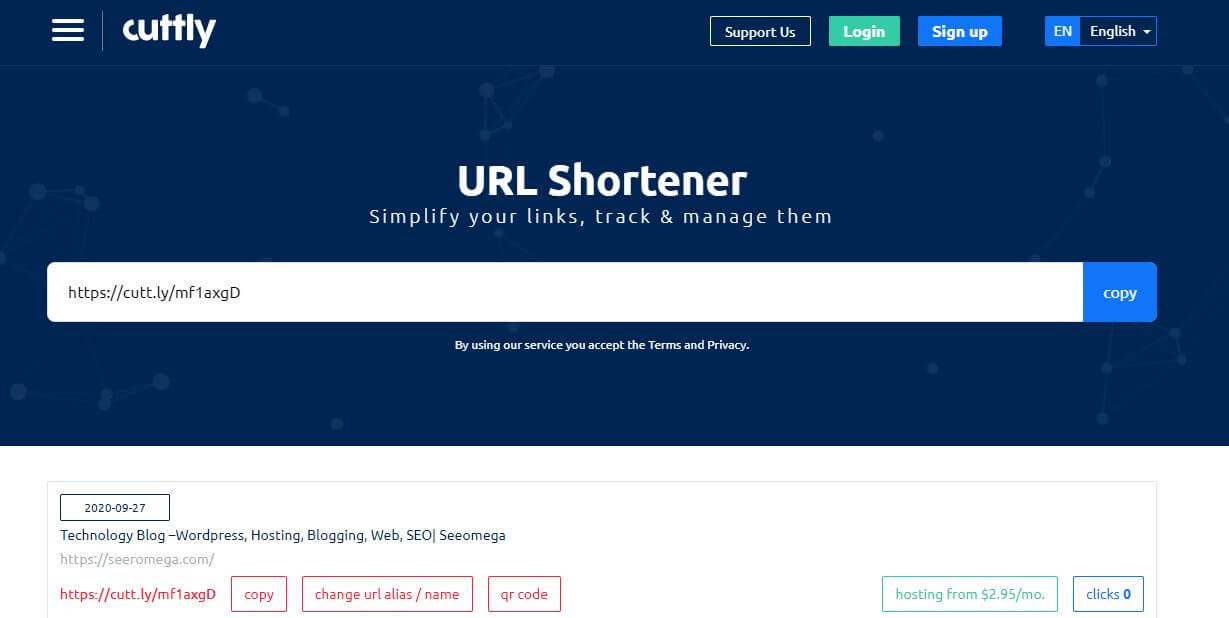 You do need an account to use this website to shorten your URL. There is no need to customize your URL though an account can get you genuine analytics of the exact time. For this, you need to include click-through and social media referrals.
Cutt.Ly offers you a free custom URL shortener button that can be added to the browser's toolbar. This will ease your link shortening processes. You will need one click to achieve this.
Plan:  Free
Link Creation: Unlimited for free
Website: https://cutt.ly/
tiny.cc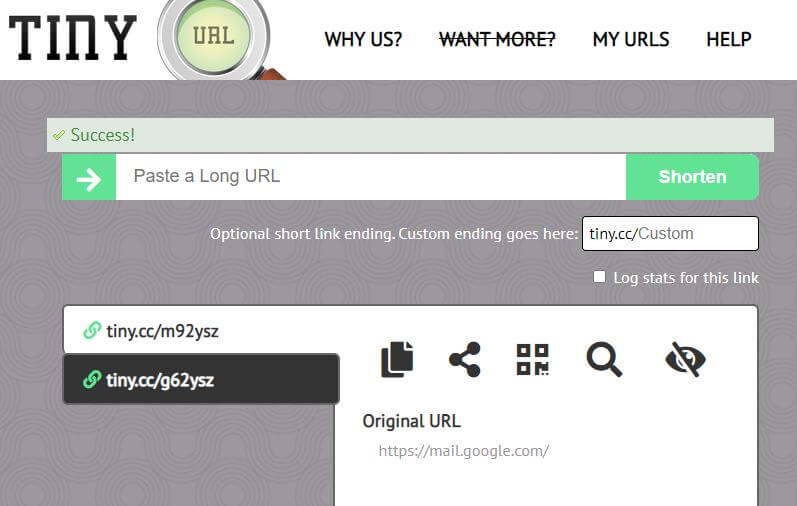 The redirect links of the Clikm are smart and well organized. Basing from its Contextual information, what triggers the URL redirect users depends on several factors. For one, it could be the mobile operating system or its geographical location. People can access this website, and it will work best for them.
Another thing you can do is the A/B testing. This will help you learn which landing page will bring more traffic from the shortened URLs. Also, it offers retargeting depending on the custom list of the individual who has clicked on your shortlisted URL.
Plan:  Free
Link Creation: Unlimited for free
Website: https://tiny.cc/
Buff.ly now Buffer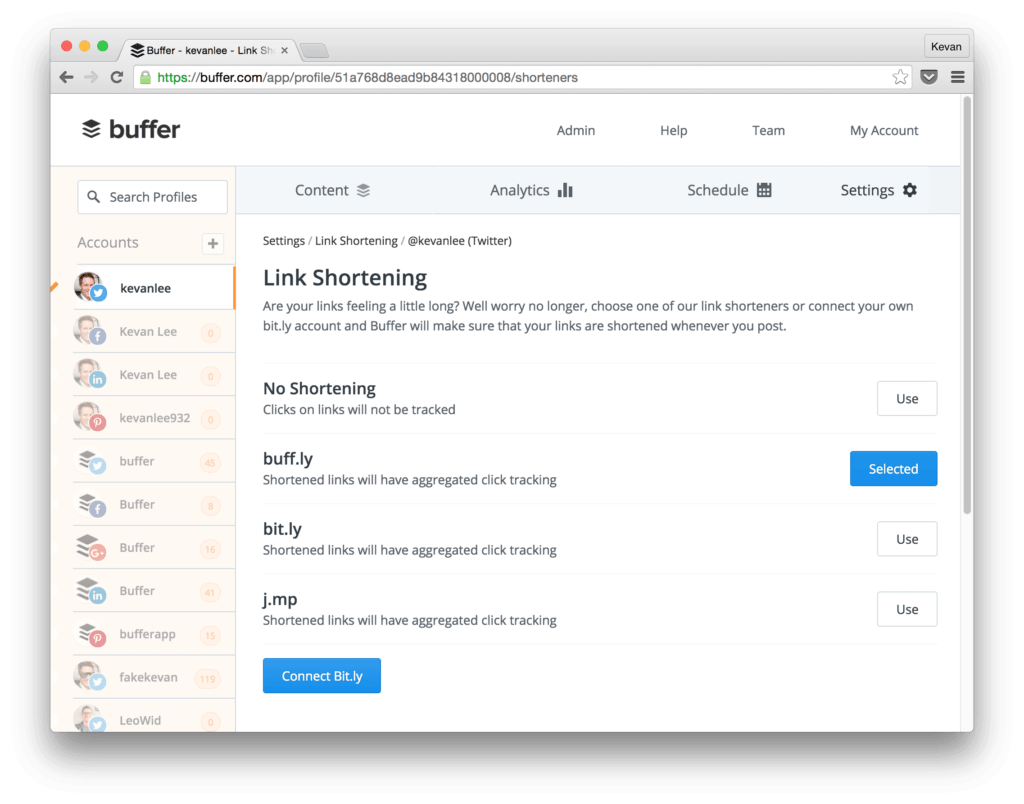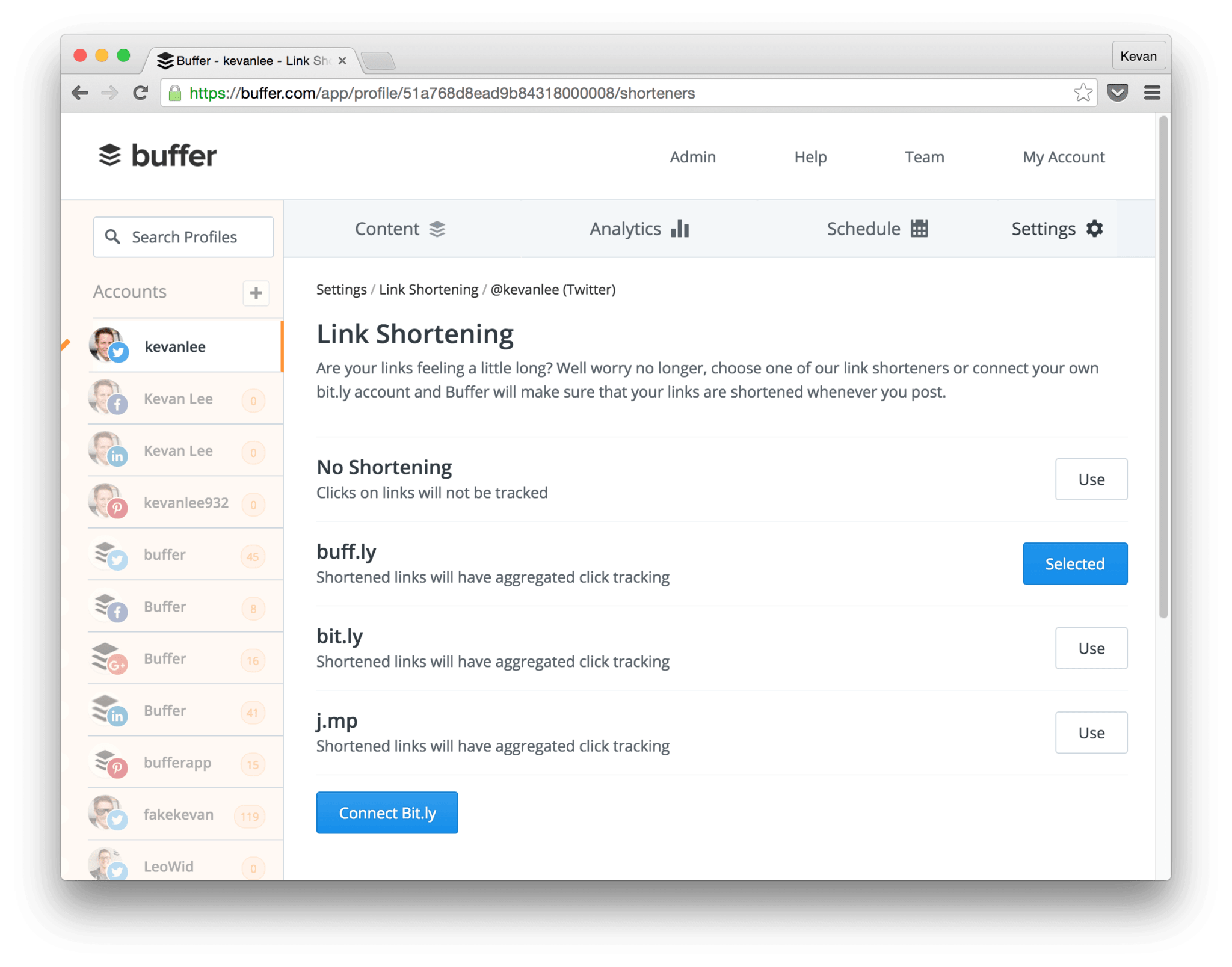 It is a free product of Buffer, a popular social media management tool. It allows you to shorten your links and can be scheduled to have them posted later at a particular time. This is to your advantage especially, if you have put up time when you would like your post to show.
A free account gives you a chance to pan and posts your shortened links on social media like Twitter, Instagram, LinkedIn, and Google. But, for Pinterest, you will need to upgrade it to the paid version to use it. The premium paid version range from $15 to $399 each month, depending on how much you will use your social media platform.
Plan:  Free trail & $15/mo Paid
Website: https://buffer.com/
Ow.ly now Hootsuite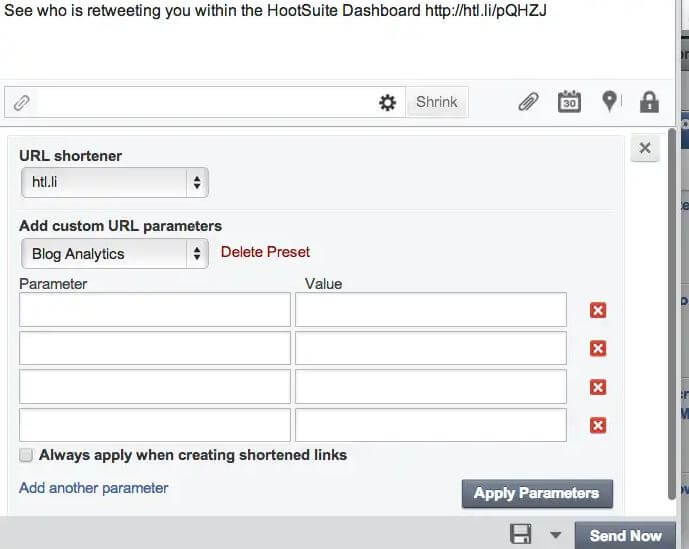 It is a shortener tool best known for its excellent connection with the Hootsuite. It is used right inside the dashboard of the Hootsuite website such that all the information is at one point.
The tool will help you measure data about how the performance of the link, which is beneficial for you. By using the free version of the Hootsuite site, you can use it for free as well. All you need is a Hootsuite account so that you can use this ow.ly shortener with ease. The reason to have a Hootsuite account is that it will secure this tool much better than anything else.
If you need to upgrade it, you can choose from any premium plans to get more features. With the featured version, it is possible to get real-time analytics, custom branded URL, and many more.
Plan:  Free Trail for 30 Days & Paid ₹1260/mo*
Website: https://hootsuite.com/
Capsulink

The type of URL shorter is useful in shortening of links and drawing in traffic from the sites. The Capsulink link shortener has a dashboard in which the trending links can be. It lets you generate more traffic through its location and referrals.
Using this form of shortener helps you gain its tags to control the traffic and campaigns. Based on the number of links and traffic than you need to generate, bl.ink provides you with the tiers for the paid plans. They have both the free and grade plan for adverse websites.
Plan:  Free & Paid.
Link Creation: Unlimited for free
Website: https://www.capsulink.com/
t.ly


It is known as the best link shortener for the push alerts; the hyperlink is the best shortener with a mobile twist. The shortener is unique as it gives signals whenever someone clicks via our links on the mobile devices. It is accessible through the android iOS or the chrome's web extensions. You can customize the hyperlink to deliver hourly, daily, or even weekly. Its free service helps you to try to get unlimited links as well as free clicks. Custom domain lovers can upgrade to the premium hyperlink.
Plan:  Free
Link Creation: Unlimited for free
Website: https://t.ly/home
T2mio(Paid)


This type of domain shortener features traffic tracking activities as well as the dashboard. Their dashboards are well designed and easy to use. These dashboards appear in twos. One is for the platform activities where the second one deals with the places where the information location is. The shortener can generate a QR code. Their basic fee requires a one-off registration fee. With this free plan, you can generate as many links and clicks as you need. You can enjoy sharing on social media with their shortened link. The standard procedure is well adverse for the small business owners. It comes with more advantages. It can incorporate custom domains, password protection, and shrink more URL brands at once. Higher options have more features that are payable monthly.
Plan:  Paid $5 one time.
Website: https://t2mio.com/
More Free Custom URL Shortener
free-url-shortener.rb.gy

Website: https://free-url-shortener.rb.gy/
short.io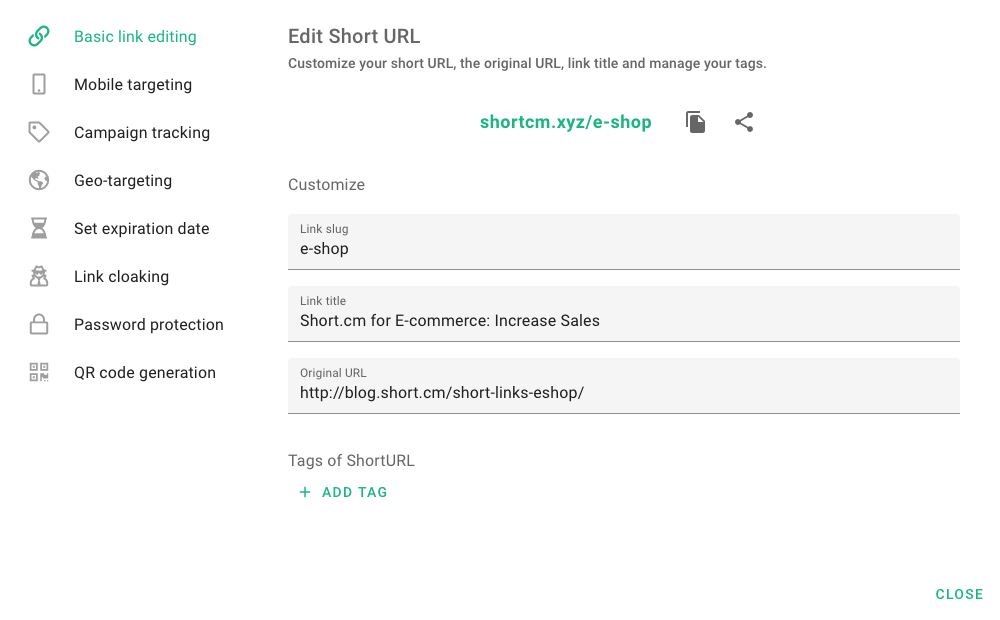 Website: https://short.io/
URL Shortner Chrome Extension


linklyhq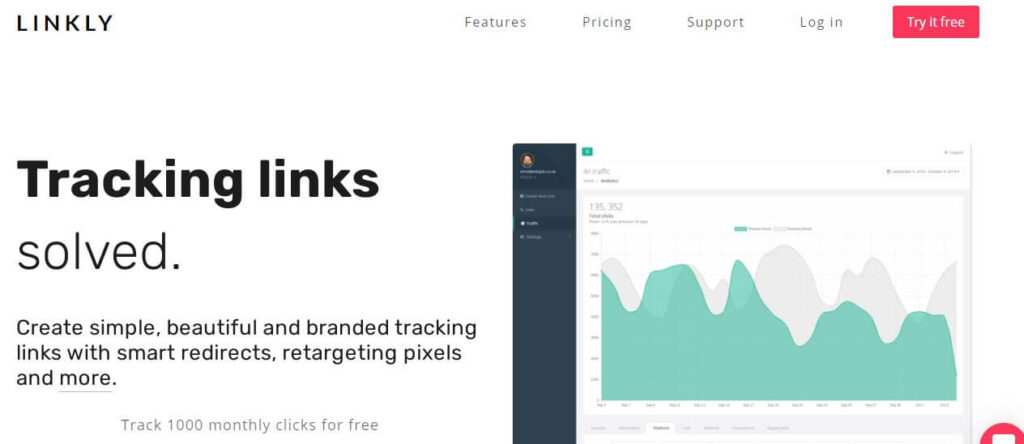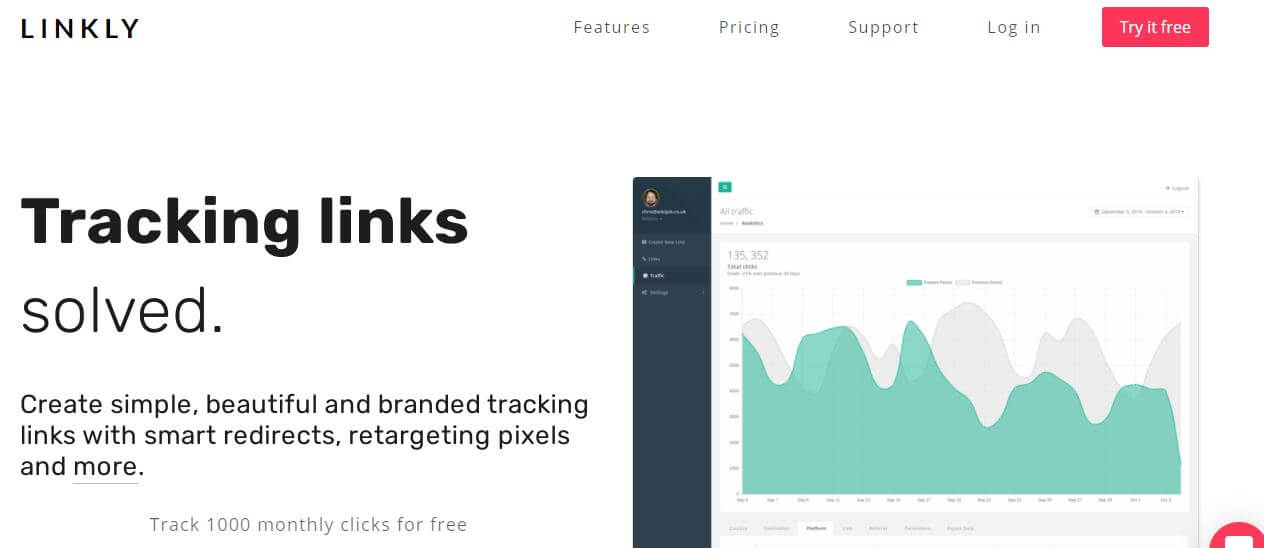 Website: https://linklyhq.com/
soo.gd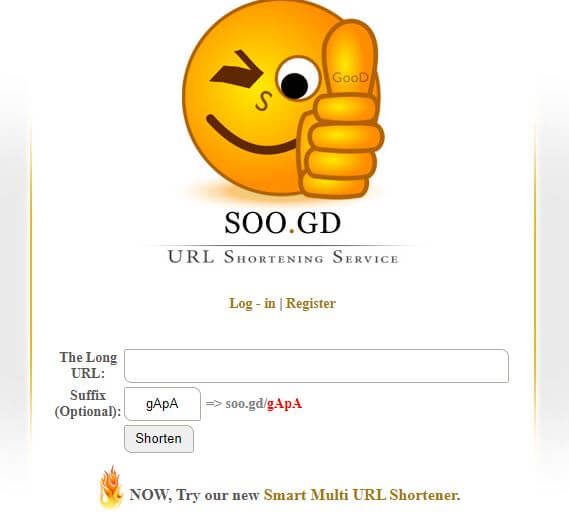 Website: https://soo.gd/
bit.do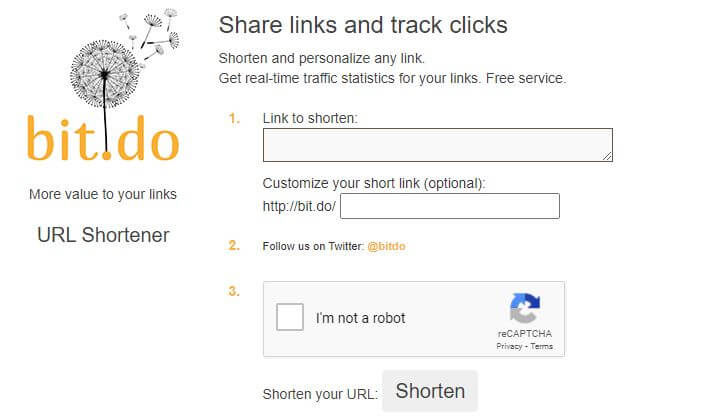 Website: https://bit.do/
Conclusions
Links can appear to belong and with difficulties in using. Making this link short with your brand is necessary. In this case, the link shorteners are useful. They give out information on the activities happening within your page. Artificial intelligence is required for them to be easy. Making the URL short and simple is the best way to enhance how we handle the customers. It eases the conveying channel.