Indeed, the development of smartphones has to make messaging and connecting mode smart with our friends and family. From the generation of SMS and MMS, the era of smart app messaging has evolved instant power to chat.
We all are now occupied with top-notch message apps over the internet that is easily compatible with both iOS and Android interfaces. These technically advanced messaging platforms haves increased the user's interest with more smart features rather than just simple texting. Today we will be knocking the doors of the Top Ten Message Apps for Android and iOS, with high user-interface mode.
The Best Instant Messaging Applications for Smart Devices:
1. Meet Messages: Google LLC Communication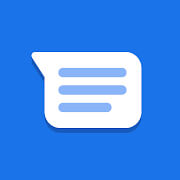 If you want to get over with instant text messaging, then you can trust this Google's official app for sending SMS and MMS. User can even opt for chat (RCS). This specific application is one of the considerable apps to send a message from anywhere. The versatility goes with the installation of emoji's GIF files, stickers, videos, and audios too.
Meet Message by google is the best high-tech texting app that ensures instant connectivity with friends and family. It is a user-friendly interface that is compatible with Android devices, running from 5.0 Lollipop and above versions.
2. Free Messages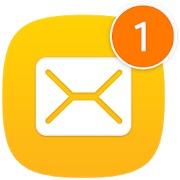 Users can easily opt for this free messaging application to stay in touch with family and friends via instant SMS texting. With this SMS application, one can easily share photos, emoji, etc. Even the reliability of making the text conversation mute is also designed. This is an ideal free texting app that gives user-efficiency of SMS, MMS and chatting mode too.
The option of blocking text messages is also a dominant feature of this free texting app. Moreover, it is a convenient and safe free messaging application that brings excitement for Android users.
3. Messenger, SMS and MMS: Share File Technologies Communication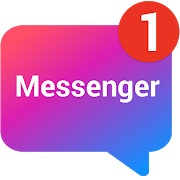 Picking this Messenger SMS and MMS application for instant messaging is one the best choice for Android users. It is the entirely customizable application that is packed with ample of exciting features. Sender can enjoy almost 3000+ new emoji's, faces, stickers, GIF's that can be send through SMS messages. The advancement comes with video MMS messaging to express the mood.
When it comes to privacy and safety concerns, this free messaging application is trustworthily coded. The modes of restore and backup is also a real-time achievement. SMS blocking and mute conversation give users the unique functionality of the app in handy gadgets.
4. Messages: Gather Media Communication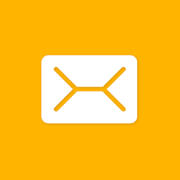 Bringing more of customized and amazing messaging features, this free message application is the best choice. This app randomly changes the excitement of sharing and connecting with family and friends. With this free texting app, users can send or receive SMS and MMS instantly.
The user-friendly interface, with unique design, themes, night mode, group messaging, makes it a stable connecting app. The security and personalized modes with free texting services gives extra excitement. One needs not to pay for this application with no connective delay.
5. Messages+ SMS: Contacts plus Team Communication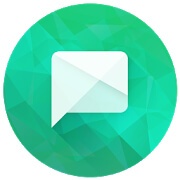 Making over a wise choice to stay connected with dear and near ones, this messaging application is really fascinating. It is even an award-winning "top developer" Google Play app that is useful to send instant messages, and SMS. This is a free all-in-one application equipped with SMS, dialer, and calls log features.
User can even block or mute the unwanted and spam users, via caller ID mode. The auto-sync protects phonebook contacts with an advanced backup feature that helps users never to lose them. One can even personalize the theme and other features according to the need.
6. Messenger SMS Text – Messages, Chat, Emoji, SMS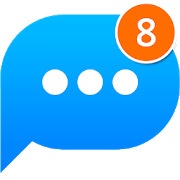 Apart from free SMS texting MMS sending mode, you can enjoy calling features as an add-on option through this Android application. The app gives you an advantage to quickly get connected with family and friends with no internet connectivity. By the installation of this application, users can send photos, emoji, stickers, and even flash calls via chat mode only.
One can have instant connectivity with no delay and SMS sending barriers. It gives you a free choice to get reports on SMS and MMS like sending, sent, and delivered. The application is highly programmed to keep users' privacy safe after turning on secret chat feature in conversations.
The coded Augmented Reality enables live-action cha background in real-time. More versatility comes with the Passcode Intruder Selfie feature, which locks the messages with privacy. Voice texting is also a top-notch specification to speech out the text. Users can also block the conversations of unwanted numbers and annoying persons. This SMS and MMS app is a brilliant choice as supportive with 25-languages.
7. GO SMS Pro- Messenger, Free Themes, and Emoji: Best Free Video Editor And Video Maker Dev Communication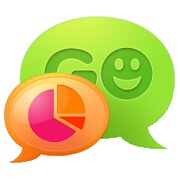 In the array of instant messaging applications for Android users, this GO SMS Pro app holds its own place. This is a million-user choice free texting application that makes the boring messaging format more exciting and funnier.
It is a user-interfaced application that is a simple, intuitive, and customized app. Users can find various themes, stickers, and more advanced features. This SMS pro application is instant, safer, and supportive of privacy as significant.
The coded private box protects users' information. Moreover, the specifications like sticky conversations, pop-up messaging, dual-sim support, chatting mode, add more versatility and popularity. Its folder stranger messages automatically categorize the unknown conversations.
Smart Alert pop-up window with contact avatar shows connective people with great simplicity. One can enjoy many features for free and of need more excitement, so can opt for the paid version as well.
8. Messages: Jio Messages Communication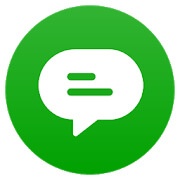 To enhance the power of connectivity with your family and friends, this instant messaging application is a secure communication mode. With the use of this app, the auto-sync of phonebook contacts can add a way to text and stay connected.
The application to send SMS and MMS is free for Android users with an excellent user-friendly interface. It even gives you easy access to connect with social messenger applications such as Twitter, Facebook, Viber, Facebook Messenger, and WhatsApp.
This is a unique messaging application that even packed with features like group chat, different themes, etc. The mode of separate setting changes in the conversation gives more specific interest to share pictures, emoji, audio, and video messages too.
It keeps privacy as a significant concern so that one can block or use the private box to keep conversations safe. The backup and restore schedule also gives the advantage for no miss and loss of messages and contacts.
9. Messaging-SMS: Green Banana Studio Communication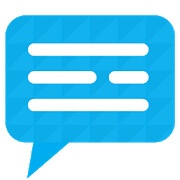 For instant SMS and MMS sending, this messaging application is one of the best app choices for Android users. This is really a thoughtfully programmed texting application that is full-fledged with many exciting features.
This application is a brilliant choice because it is faster, safer, and supportive to all smart devices with OS 4.4 or higher versions. The elite background theme, emoji, are truly attractive. The instant sending of quality Multi-media messages gives users a chance to send audio-video as well easily. The user-interface with no complexity and protective mode keeps you connected via handy gadgets.
10. Messages- Text Messages, SMS & MMS Message: Messenger, Messages Social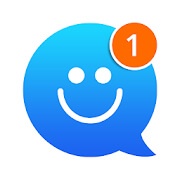 Keeping the trend of SMS and MMS alive forever is comfortable with such advanced messaging applications. This particular texting app if even useful for users because of its reliable features of chatting, texting, and multi-media sending of messages.
It gives you the advantage to stay connected with family and friends in a unique yet high-tech way. The use of such applications enhances the interest of old and annoying texting formats in a more exciting way. Use of emoji, photos, audios, videos make sensible use of technology with instant SMS and MMS features.
With this app, users can earn points to get more unique features of the application. The personalized themes and colourful background also a pleasing preferred communicating achievement for users.
Conclusion
Advancement of the coded world earlier lowered the interest of using regular SMS and MMS sending because of messengers and other socializing apps. Now the trend of smartphone compatible SMS and MMS apps gives peace of mind to keep connected with family and friends instantly.
Above mentioned Top, Ten Message Apps for Android users, adapt the fastest and safest texting mode. If you are not a fan of social media accounts and still love to text. Thus, just pick any compatible messaging app today in your handy smart device.