Our lives are now interspersed with the available present technology, such as smartphones and apps. We use them to express our creativity and also meet our communication and information needs. As we all know, smartphones and apps are also great productivity tools that we can use for work, school, and at home. It is even an excellent tool for learning at whatever level you may be in at the moment. In this article, we will see some applications that will benefit students who are trying to take and pass their respective exams like CAT and GMAT.
Read:  Top Mobile Apps for Competitive Exams Preparation
Check 10 of top MBA apps available to help you reach your MBA dreams:
Apps for MBA Test Prep
1. MBA Study App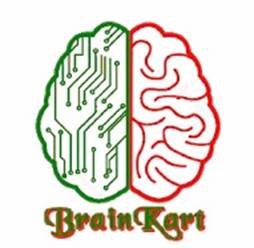 Here is an application that would keep your interest intact while lowering stress as you pour your attention in learning a lot of seemingly confusing ideas and thoughts. It is a tool for understanding difficult words and concepts by giving you different kinds of lecture notes and study material for every topic and subject matter for every subject. With this approach, you need to focus on reading the articles provided while you keep taking the mock exams that they give to gauge and see the progress that you have been making. You will notice how much you have gotten better with every inspection they send to you. With a rating of 4.0, customer reviews consider this app as one of the best tools to help you train for your MBA exam.
2. BYJU's Learning App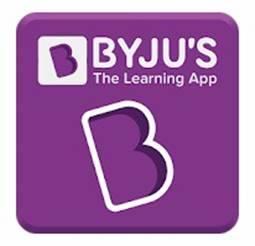 This learning app has levels, such as warm-up, run, and sprint modes, that caters to the speed and method of learning of the student. The questions are interesting, thereby keeping your excitement to learn intact. This app also uses the expertise and experience of professionals that have gotten 100% in their past examinations. Probably the app's best feature is the use of graphical illustrations of each category to show your development, as well as the areas that you need to develop further. By the way, it has also been given a high rating of 4.6 in Google's Playstore.
3. CATability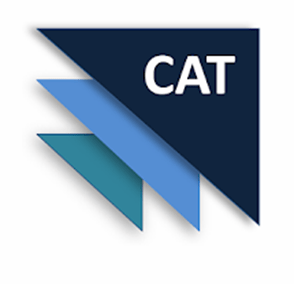 This app has 3 levels and sets of tests that would gauge whether you are learning from the lessons prepared for you. The app has a performance tracker while you go through the daily live tests, topic-wise tests, and grand tests. CATability is an online preparation app with a wide assortment of methods that you can use and employ to ensure that you learn as much to pass your MBA exam. The app also promotes a helpful environment with their social wall, where one may post questions and brain farts, which will then be answered by educators and professionals in detail. The app also features notifications to alert you immediately of new materials and items available that you can check out. CATability has a high rating of 4.7 at the Playstore.
4. PrepGuru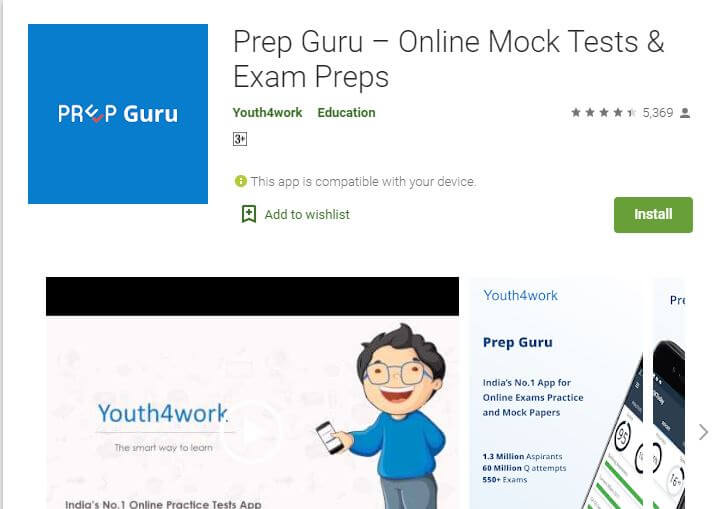 Anxiety and stress are tough to overcome when taking examinations. With PrepGuru, all sections of the exam are covered in your preparation. With a wide range of questions, you will be confident that you include a lot of ground as you review. The goal of reducing anxiety and stress will be the result of constant practice using the app's 250,000 questions gathered from different types of examinations, which include MBA examinations. The app also features review questions in Hindi and English. PrepGuru has a high rating of 4.4 in PlayStore.
5. TestFunda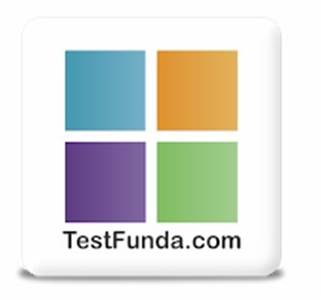 Though this app is rated a bit low, with 3.6, at the PlayStore, the developers of the app made use of technology to make sure that your exam preparation will be a fun experience.
This app gives students different options such as daily tips, puzzles, passage, and questions so that they would be able to track your progress in your exam preparations. With a name like TestFunda, it is a new app that makes preparing for your MBA exam fun. And with its vast and extensive collection of series of test questions, you will be able to measure whether you have adequately prepared or if you would need more work to put in to train and prepare for the MBA exam.
6. CAT Wordlist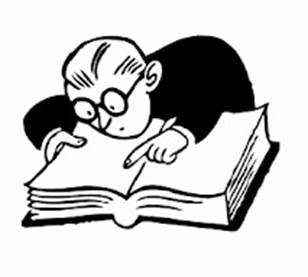 CAT Wordlist takes the competitive mentality approach in teaching by encouraging you to achieve better scores compared to your last practice mock exam. The app keeps track of your development in this manner. It also encourages you to strive harder because the app saves your tests and scores. The app's collection of more than 4,800 words is made up of basic and complex words. CAT Wordlist gives the assurance that you will learn all these words. The app will be giving you a test, based on your vocabulary history, therefore assuring that you remember the last words you have already learned. The app has a relatively high rating of 4.1 on the PlayStore.
7. TCY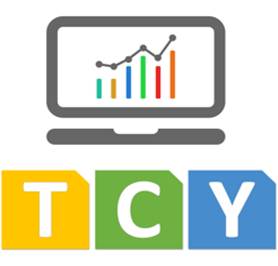 The app, TCY MBA Exam, is a practice test with all the preparation packs included. With the app, students can take a multitude of different types of examinations that are supported. The app supports IIFT, MAT, CAT, and other management exams. Additionally, the app features the Challenge Zone, where you are encouraged to work with a team to solve challenging exams. You can invite, as well as compete with your family, friends, schoolmates, and even online individuals. You also have the choice of creating your exams by selecting from different areas or categories of study. The app provides you an initial 10 free tests. These tests are given along with their respective performance analytics. Beyond that, the app provides guidance and insight into the different types of examinations and what needs to be prioritized or just simple things to remember. The app also provides explicit guidance for those who are preparing for their MBA exams. It also will send a notification to you through the app's Exam Alerts Section. And because you can bring your devices with you, you can access the different exams anytime and anywhere. The app has a very high rating of 4.5 at the PlayStore.
8. Oliveboard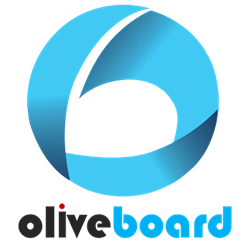 The app was founded by former Inmobi employees, Abishek Patil and Satish Kumar, in 2012. They developed the app as a way to provide students with tools that would help them while they prepare for their MBA exams. With educational videos and written lessons available to make you take exams like GMAT, CAT, CMAT, and GRE. You have an arsenal of tools such as mock exams, notes, comprehensive test series (with solutions), and study planners, to tackle your upcoming MBA exam. But the app has a lot more to offer the students using their services. It provides live group study sessions, as well as practice sessions for those who need extra help. The app also features a daily news section and up-to-date content so that students will be able to sharpen their skills with such a material. The app is highly rated with 4.6 in Playstore.
9. Studycopter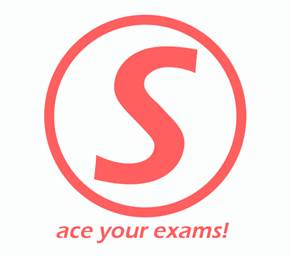 The app, Studycopter, boasts of services such as the ability to provide 24/7 help from private tutors and educators should you need help with tough questions. With that, the app offers realistic adaptive tests, speed tests with detailed explanations, and performance analysis based on your scores. One feature of the app is that it records even the questions that you choose to skip or may have answered incorrectly. It shows that the developers have taken consideration of that small detail that may help you in the long run. As mentioned before, it provides a performance analysis that will measure your strengths and weaknesses to develop your learning skills further. The app also prepares a list of questions, ideas, categories, and concepts you can use to test yourself. The app is highly rated with 4.5 at the Playstore.
10. Hand Ka Funda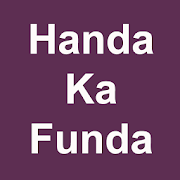 The developer of Handa Ka Funda, Ravi Handa, is a Computer Science IIT-Kharagpur graduate who envisions an app that would provide people an alternative, yet affordable, online coaching solution. With this in mind, the app offers courses and topics through presentations, documents, videos, notes, and previous papers. It also provides formulas needed for different examinations such as CAT, GMAT, and the like. Similar to previous apps that have been presented, Handa Ka Funda also offers live classes that would address student's questions and clarifications.
Conclusion
Taking up your MBA may be a tough feat. The rigorous requirements, demanding schedules, and challenging exams to finally qualify as an MBA grad, is a journey not everyone is successful in completing. But it is not an impossibility to excel. Tools, such as these study apps, definitely help you get there.
Also, make sure to keep malicious apps away from your mobile device so that you don't lose notes and essential items you have stored for the exam through malicious attacks, ransomware, or data breach. Always back-up any data you store on the cloud, and should you use public Wi-Fi in school, like in your library, make sure you use a VPN that encrypts your data.
Enjoy studying. All your efforts will pay off in the end if you do not ever give up.