Sick of the slow & sluggish progress towards the first page?? Hang on, you might be missing the trick here.
Ever wondered how much relevance title tags have with the latest SEO trends and rankings?? Pretty much.
As per the studies were done for their relevance, there was a reduction in their interconnection in the past, but present experiments are indicative of a strong connection between them.

Another aspect is CTR (click through rate), which can aid you in traffic if you get the title tag precisely right.
Traffic due to enhanced clicks seems to boost rankings in specific conditions. Doing so earn you benefits both ways: boost in ranking along with traffic.
By improvising what? The first-ever thing they gonna notice in SERPs.
Bear in mind that not everything you will get as hack here will fix the loopholes, we recommend testing those and figure out what works best for you while formulating a title tags.
Here they are,
1. Dates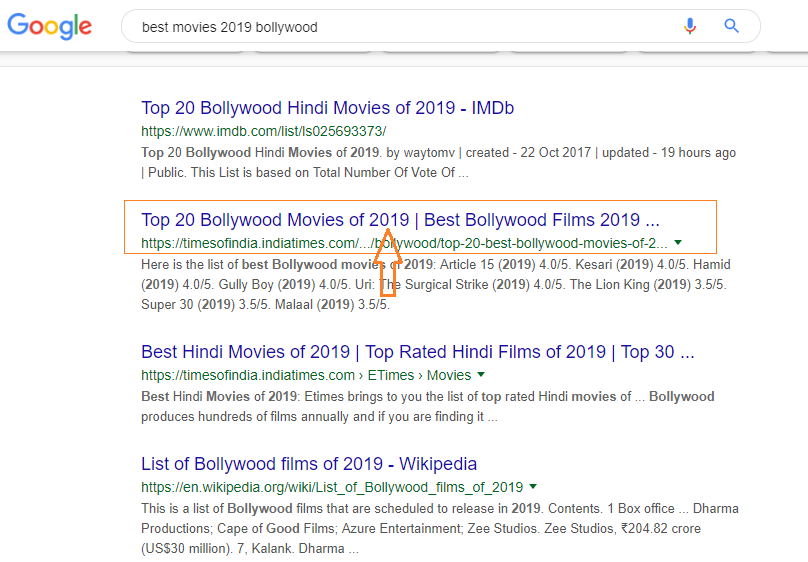 It goes as "Best Hollywood movies of 2019" or more specifically put the month in, "top cricket performances in July 2019".
Moreover, you can incorporate dates while hitting on Google AdWords for keyword research.
Since in the initial part of the year(if you are searching at that time) there is a few data available, searching for keywords with adding past year(SEO techniques for 2018) would make more sense than it otherwise would've made.
We encourage you to go for Yoast SEO if you own a WordPress site, as it automatically update tags month-wise & year-wise.
2. CTA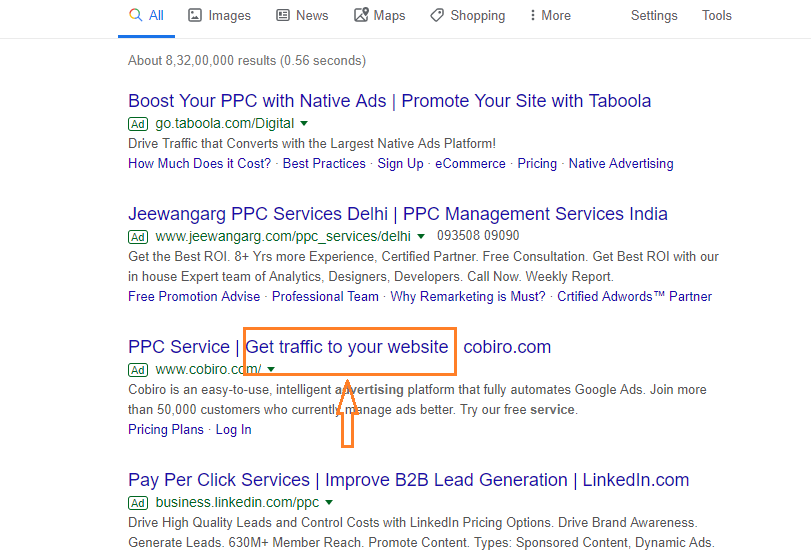 If you recklessly go by keyword research, those keywords don't usually comprise of call to action words.
CTA helps people make a click.
Terms such as download, buy, listen, watch, find and so on so forth, and these terms stir action.
Most of the time these terms are not the part of the search string entered by the user, thus it gives the user that "wow feeling" as they are getting the thing to download without actually typing these terms.
Offering something for nothing thereby improves CTR.
3. Length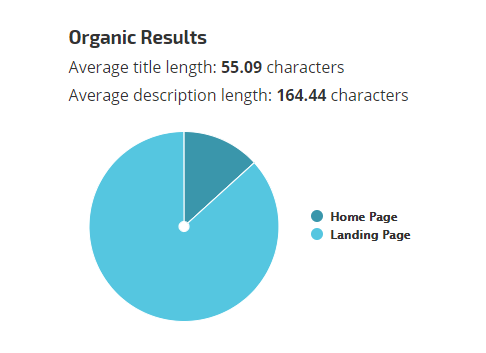 Google typically displays the first 50–60 characters of a title tag. If you keep your titles under 60 characters
One of the most controversial thing spotted while doing audits is title tag length, while some of them are a way to curtailed, some are endless, having all those possible keywords existing in cosmos!!
Problem with that extremism is that they lack in lucidity. in spite of reading them over and over, you grasp nothing, then how a search engine can ??
According to one study abbreviating the title tag bear a good significance on rankings.
What's the ideal length?
Well anything between 50-60 characters are considered optimal.
Get the most out of it
While shortening the tag, use the most sought after keywords since those are being hit on the search bar most.
So, while shortening or lengthening, keeping the tag in the optimum range make you victorious.
4. Numbers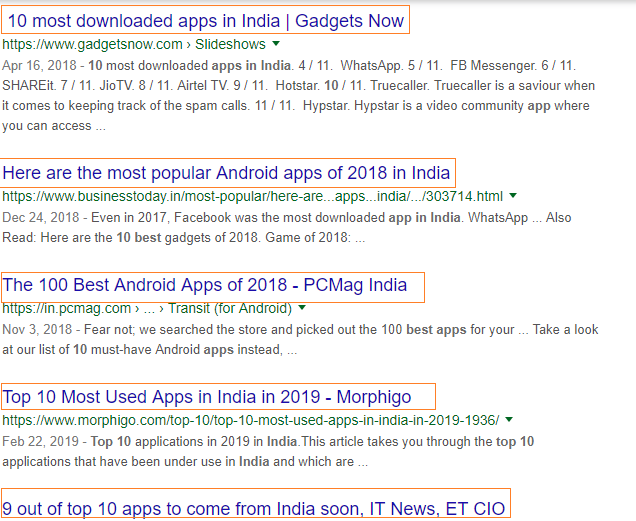 This sort of lines pop out more often than not
"7 signs of dinosaur apocalypse"
"How we can help you shed 18% fat"
There is a term called cognitive bias:
Keeping number in tags is more advantageous due to cognitive bias.
It's quite instinctive for us to look for stand apart stuffs when we see such an ocean of information in search query, those numbers are more likely to get our eyeballs rolling.
For they are specific information too, you going to get increased CTR using them.
5. Asking questions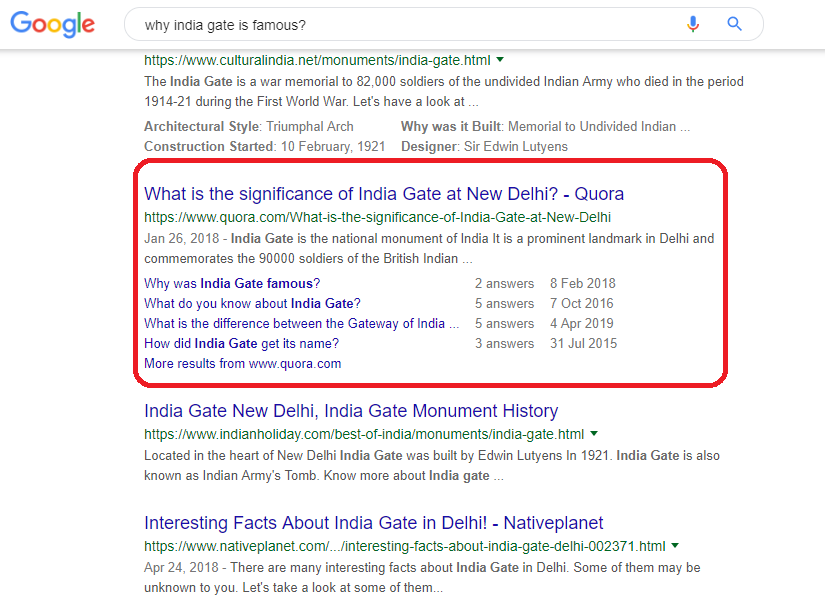 Questions are of great significance for title tags.
You might have a keyword in place as "thunderstorm". But changing it to "how thunderstorm gets formed?" instills curiosity.
What it does is, give them an incentive for clicking.
Additionally you might get the featured snippet as an advantage.
Once you earn that featured snippet your traffic can increase up to several folds.
6. Best referring keywords
I consider it as one of the overlooked concepts, it happens that the traffic you receive arrives from the distinct set of keywords for which you dint even optimize.
But the good thing is when they hit the search query and found matching keywords in tag, your CTR gets escalated.
Let's say, for instance, you enquired the analytics of your site and found the source of traffic as a set of keywords.
Now, simply attaching them in your tag will help you up to your traffic.
Also, you can use a conjunction of multiple keywords to get the most favorable outcome.
Thus, it's imperative that you not only optimize your title tag for the keywords you trying to rank, but also for the terms you are actually getting traffic for.
7. Synonyms & variants
It's not all about your primary keyword.
It is crucial to realize that people also sweat it out for other keyword variants.
So users are not searching the way you anticipating often.
For example, your keyword might look something like "cheap dinner options", whereas people could be looking for "low rate dinner", "cheap meal", "low rate hotels nearby".
Likely to be the case.
Hence find the synonyms and encompass them, you can use multiple from them to make it more effective.
There you go then, you have optimized it for more native words and bang, you will be in the results for more searches than ever.
Get the help of keyword tools
Type your keyword in the SERP and observe what is highlighted in results.
It will give you an idea of what people are searching the most.
At the end of the page you will also find more highlighted strings, which are the list of the top queries being sought after.
Alternatively, you could go for tools like SEMrush, keywords everywhere and search console to get the hack of variants.
Summary
It's not that complex, just a little time and effort from your side would do.
Also, they are not one-time affair, you need to testify distinct combinations to observe them for their effectiveness.
Check which strings perform best and yield you tons of traffic.
That's it for now, tell us your own tricks in the comments below. We would appreciate if you further share it to social circles given you found it helpful.