Forgot outlook data file password! Don't panic. Security of any email application is important like if you are an Outlook user then you must have a strong password so that no one can use it. But if you forget the password then it becomes a big problem. Therefore, here is the best solution to recover lost Outlook password. This write-up will suggest three appropriate ways to get back the lost Outlook password.
A simple analysis of human factors reveals that no normal human can remember 50 different random combinations of characters, resulting in one of two common solutions: either users choose non-random passwords that are easy to remember (and easy to crack), or users write passwords on a piece of paper or a file on their device (also a major security compromise). Therefore, if suddenly a user lost their password of any account it becomes an important task to recover it.
MS Outlook is the best popular email client for sending and receiving mails so it is important to keep a strong password for security purposes. Outlook needs a login password and id to access it. Then the main problem arises when you don't remember your password. It means you will not be able to access your Outlook account and also not able to send and receive any email. This becomes a serious problem to fix it. Therefore, to recover the forgotten Outlook data file password, you have to go through some of the given methods.
Let's us discuss three methods to get back your lost Outlook password.
Three ways to Recover Forgotten Outlook Email Password
Follow the three methods given below:
1. Changing the Outlook Email Client Password
2. Changing Outlook.com password
3. An Expert Method
I. Changing the Outlook Email Client Password
This is for the users of Office 365 who are using it with monthly updates. Follow the steps below:
Initially, select File >> Account Settings >>Update Password.
Then change or update the password or application password and then hit on 'OK.'
If you're with a semi-annual updates Office 365 client or have Outlook 2019, 2016, 2013 or 2010 or purchased Outlook as a stand-alone application. Follow the below steps:
1. Navigate to File >>Info >>Account Settings >>Manage Profiles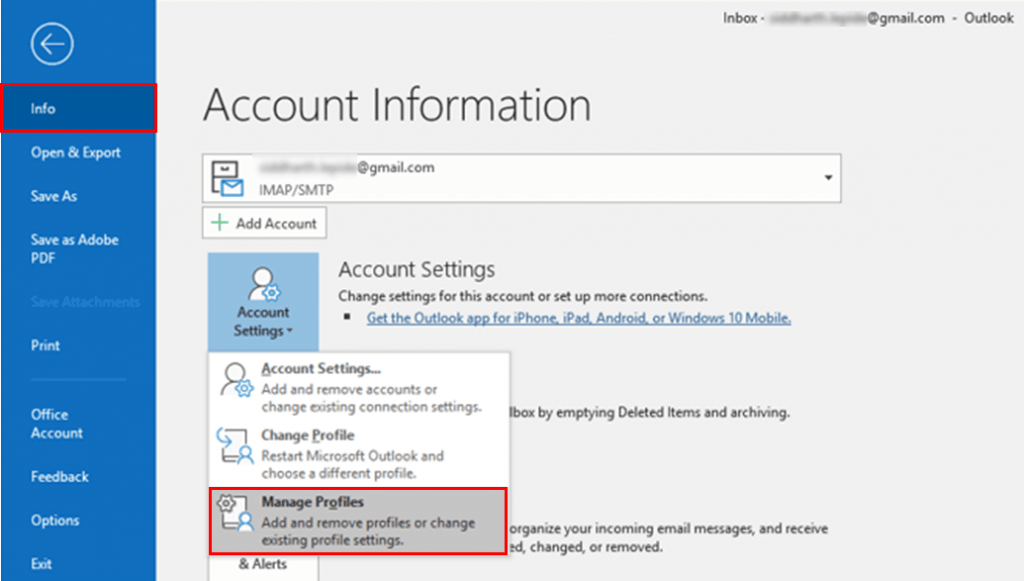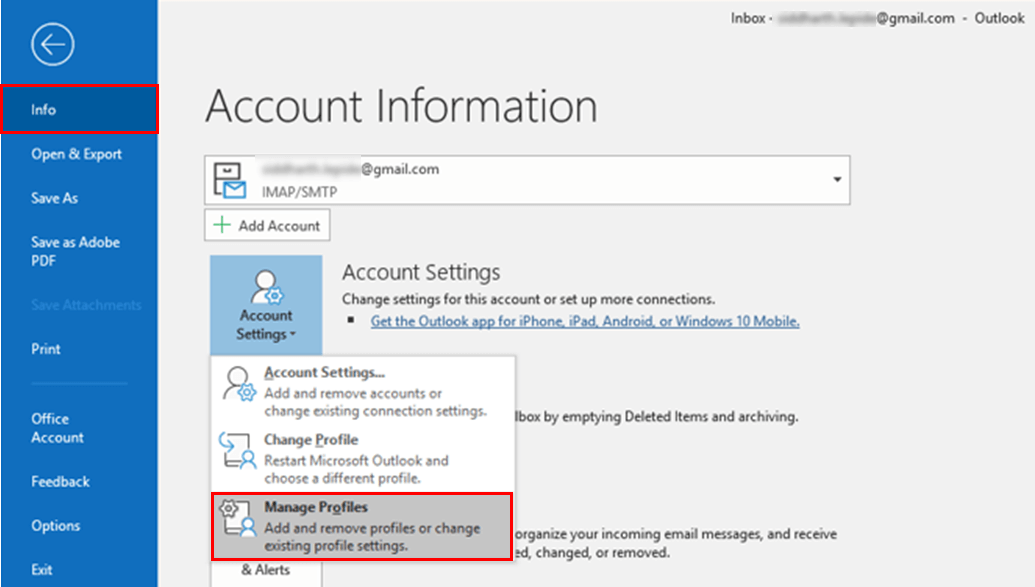 2. Hit on 'Email Accounts'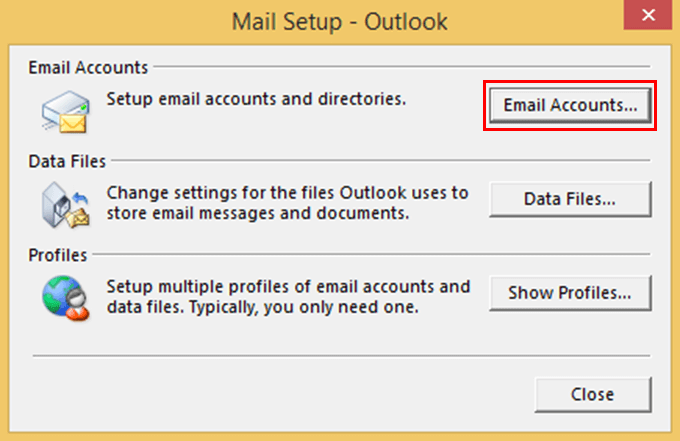 3. A new dialog window will open, press the 'Email' tab and then hit on the 'Change' button.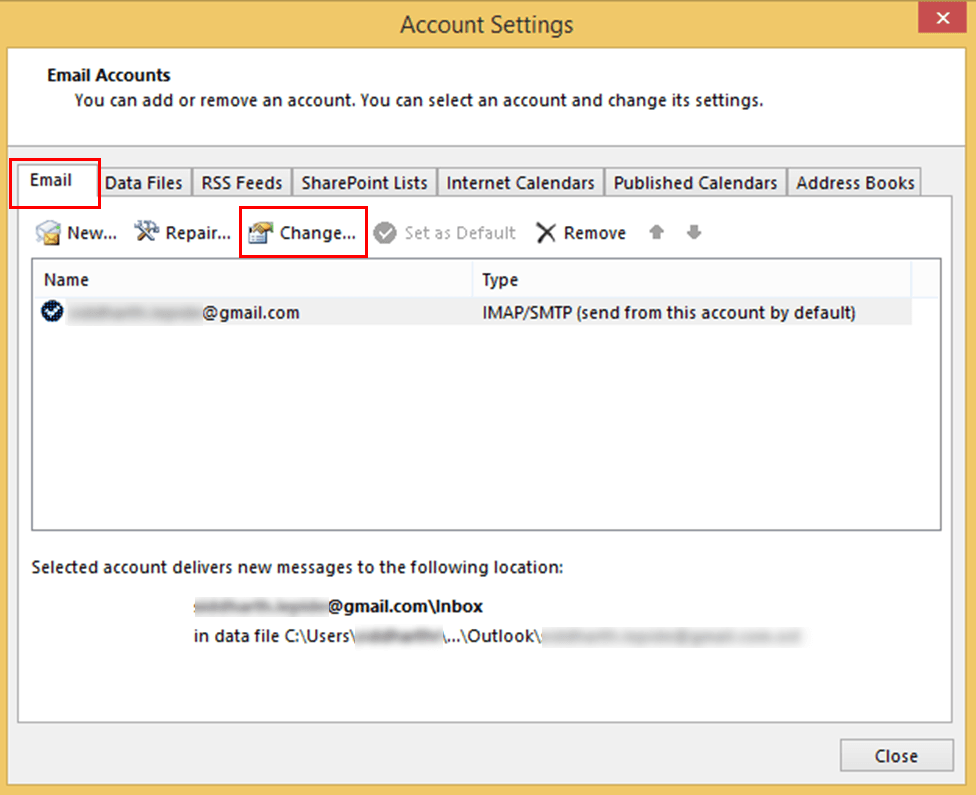 4. Then go to the 'Logon Information' section in the 'Change Account' window, and hit 'Next.'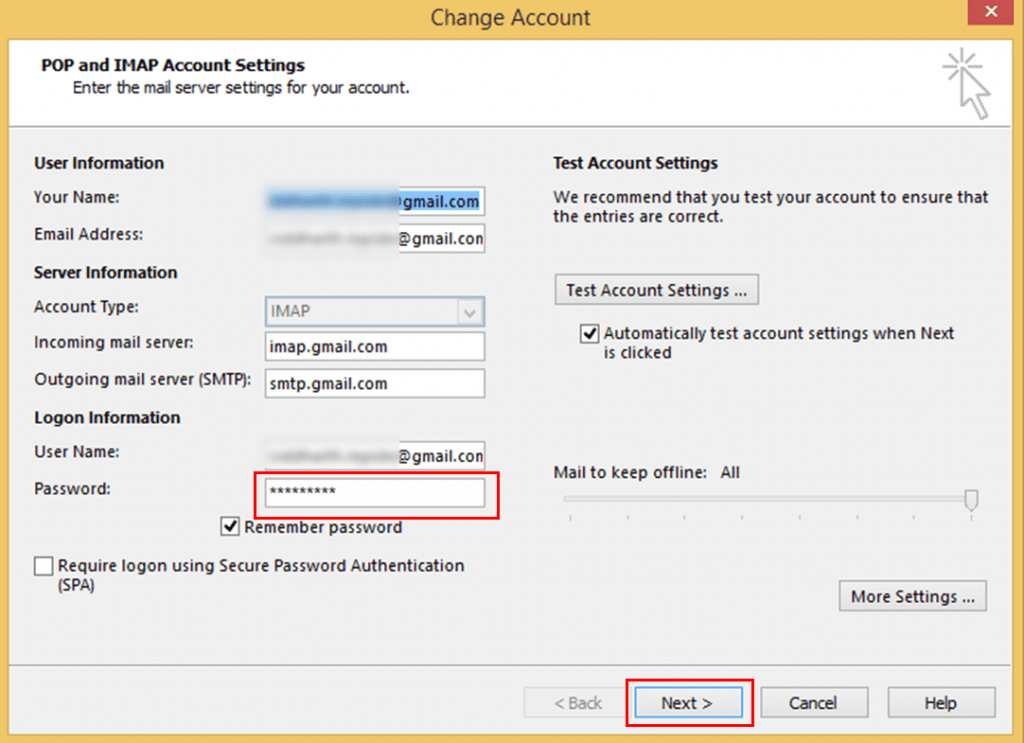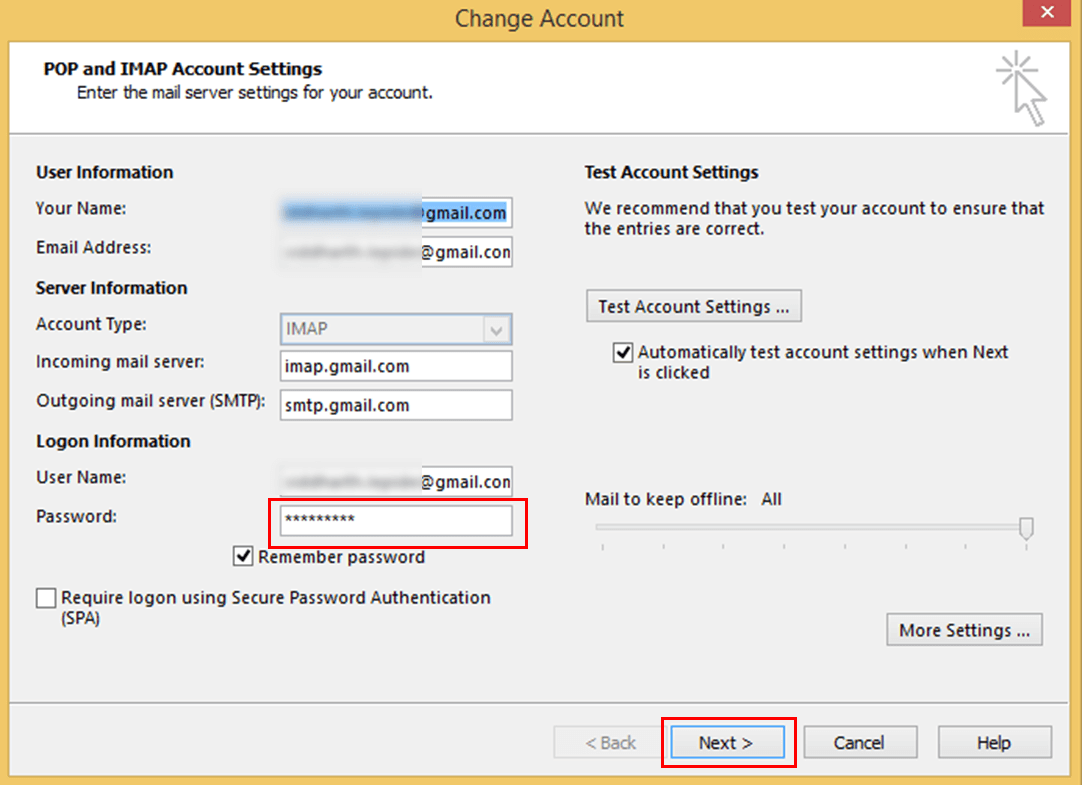 5. Wait for its completion. After this, click on the 'Close' button to exit it.
II. Change your Outlook.com password
If you use Outlook.com as your email provider, then follow the steps below to recover lost Outlook password.
1. Sign in to your Outlook.com account first, then visit the 'Security' Page >>hit on 'Change my password' under 'Password Security'.
2. A box will open next, enter your current password and then enter a new password after that reenter that new password. Press 'Save' to proceed.
III. An Expert Method
Manual solutions always have some complications which include complexities, low speed of execution, time-consuming approach, etc. To avoid these limitations a direct method will be given that works fastly without any complexities. Even results will occur in no time. So, use PST Password Recovery Software to quickly recover your forgotten Outlook Data File (PST) Password.
● It is made by advanced algorithms to recover lost Outlook password.
● This utility shows the recovered password in a readable text.
● No technical knowledge needed to run this application.
● The main feature is to recover forgotten Outlook email password even without installing Outlook application.
Final Verdict
We have explained here "Top three ways to get back a forgotten Outlook data file password". All three ways have been described step wise so that every user can understand it properly and find the exact solutions. We hope, you will understand all the given steps and find a lost password quickly.