So you are a hardcore gamer and looking for a DIY post on setting up free mumble server? Luckily, you landed on the right web page.
This post explains how to make a Mumble server free.
Mumble: A Brief Intro
Similar to the programs like TeamSpeak and Ventrilo, Mumble is a VoIP application which is specially created for use by gamers. Based on client-server architecture, it allows online users to communicate via the same server. Loaded with the features like high sound quality and low latency, all communication through Mumble is encrypted to ensure user privacy.
It is a must-have VoIP application for online gamers. Above all, Mumble is free, open-source cross-platform software.
Reason(s): Why It Is A Must Have for Gamers
Mumble is a VoIP application which is designed for gamers, and by gamers. It allows online gamers to use with games that need frequent communication and dialogues. It is one of the best online solutions for hardcore gamers who want cooperation and teamwork in games to confront any challenge.
With the aid of this VoIP application, you can ask for instant criticism or praise for your gameplays and the moves you take in a game. Various online gamers use this application to get feedback for bad habits or tricks in gameplays. So, for a gamer, Mumble is the biggest tool to improve their gaming skills and climb to the top of the list of gamers.
Setting Up a Free Mumble Server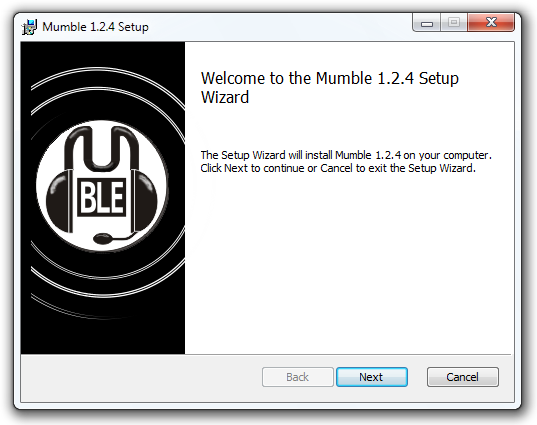 Follow Preliminary Steps
To install a Mumble server for free, you have to take the steps below:
Step 1: Make your IP static! Why? To make sure you can reliably connect to the server. Visit how to assign static IP in different Windows versions to do it by yourself.
Step 2: Open a port on your computer! It will allow other computers to begin to communicate with yours which is a very crucial to create a Mumble server. Check out how to open ports! Open the ports you need to setup free Mumble server, and also open both TCP and UDP.
Step 3: Check your router, DSL modem, or anything that might have a firewall to make sure the path is clear.
You are done with your preliminary steps! Now, it's time to install Mumble.
Install Mumble
For creating a free Mumble server, you need to download Murmur (the Mumble hosting software). So make sure to select Murmur when asked to choose which programs you want to download. After installing the hosting software, go to default installation folder that is C:\Program Files\Mumble (for Windows). Right click on "murmur.exe" and then click "Create Shortcut," then rename the shortcut to "Murmur" and place it on your desktop.
Now, move on to the final step.
Create Your Free Mumble Server
In C:\Program Files\Mumble, you will find a file "Murmur.ini." This file contains the following crucial data for Murmur's basic setting that you have to modify.
welcometext=
port=
serverpassword=
bandwidth=
users=
registerName=
Provide details, and you are almost done with setting up with free mumble server. Now, simply start Murmur from the shortcut you placed on your desktop. The server will boot up. Check whether the icon appears in your system tray at the bottom right of your screen. You can right-click that icon to view the available options like "Show Log" to see Murmur processes and "Quit Murmur" to shut down the server.
In the end, open Mumble up, and then click the "Add New…" button to provide server information. Fill details like Servername, Address, and Username. DONE! You are connected!
It's time to relish the fruit of the efforts you did to set up free Mumble server. Now chat with other gamers, talk about your favorite games, and be the king of online gaming!
Watch Video to get Free Mumble Server | Setup | guide to run your own server