The study of a foreign tongue is always useful and fun, especially, when you are in college. Learning a new language can open up new avenues of opportunities for you. Have you visited another country to attend academic seminars or be a part of a global convention for higher education? Addressing the audience in their own language shall always give you an advantage over others. In addition to it, learning a new language fosters respect for others and encourages the understanding of interrelation between language and human nature.
Now, the question is, how we can make the process of learning a new language interesting and hassle-free at the same time? These 15 amazing tools will guide and pave your path to success.
Invest some time in reading this blog.
1. edX-Free Online Courses by Harvard, MIT, & more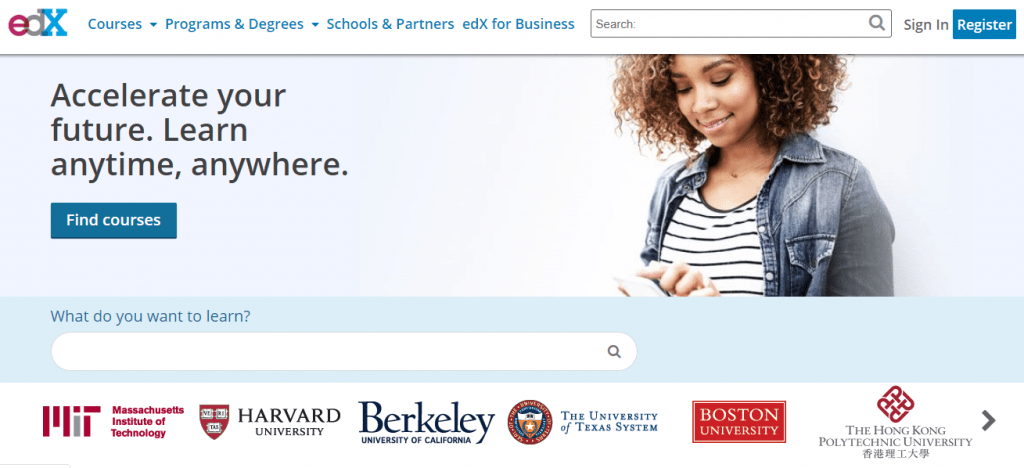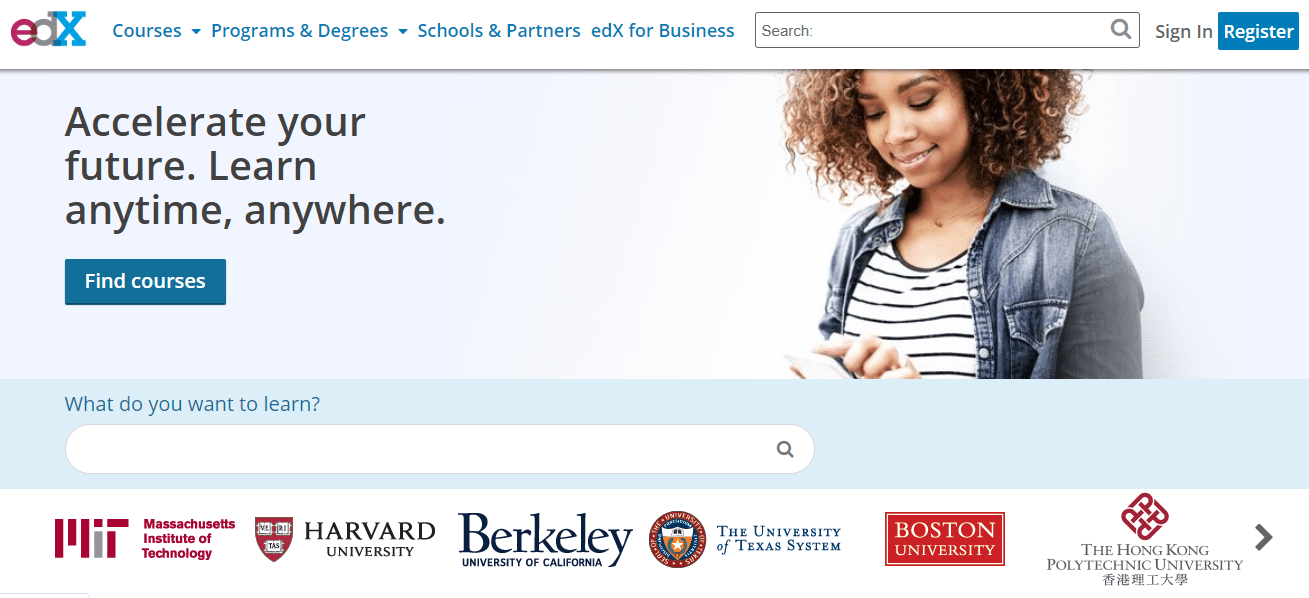 edX is an open platform for students, who are interested in being a part of plethora of online courses. You will be able to find a myriad of college-level courses, which of course; include language-learning modules.
Key Features:
Mandarin and Spanish classes offered by the Polytechnic University of Valencia.
There are 44 Spanish courses available online.
Users are also entitled to learn seismology in Chinese and astrophysics in French.
Pricing: Between $50 USD and $300 USD.
2. Coursera-Online Courses & Credentials by Top Educators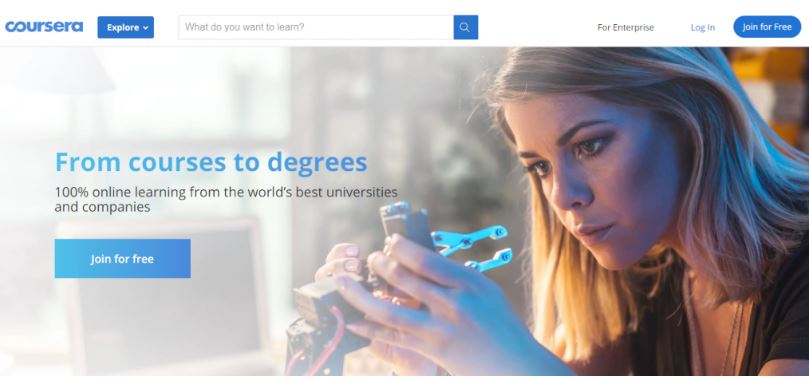 Coursera is one of the biggest online learning platforms for language learning. It has a dedicated language learning section. The courses offered here are conducted and organized by some of the most reputable and globally recognised professors.
Key Features:
It offers multifarious classes in foreign languages.
The platform hosts language learning courses for advanced learners.
There are 122 classes taught in Chinese.
79 classes conducted in Spanish and 41 in French.
Pricing: Between $39 and $79 per month.
3. Duolingo-Learn 30+ languages online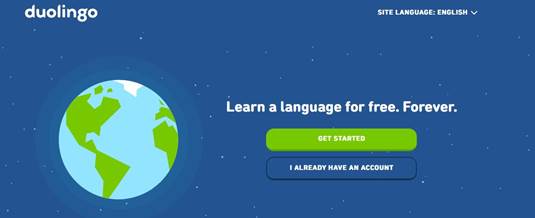 Talking of language learning applications, Duolingo certainly gets a special mention. The platform includes a digital language proficiency assessment exam and other salient features that make the process of language learning interactive.
Key Features:
Personalised language learning
You can learn, unlock new levels and earn reward points as well
Duolingo is also available for schools
The platform focuses on teaching languages in a way a child would love to learn
Courses are available in Spanish, French, German, Italian, Portuguese, Dutch and Japanese
Pricing: For 12 months, it is $5.83. For 24 months, Duolingo comes for $5.41.
4. Mango Languages-Online Language Learning Software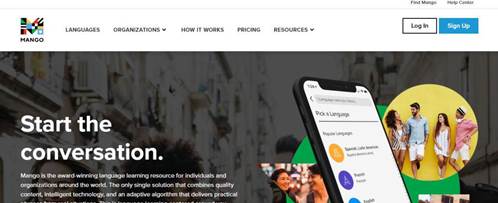 If you wish to learn a new language in the most interactive and effective way, then Mango Languages will prove to be one wise choice. The application provides language lessons on various topics such as travel, law, love and relationships and more.
Key Features:
Learn more than 70 languages and dialects via online courses and online tutoring.
It covers all vital aspects and components of language learning such as grammar, vocabulary, punctuation and the likes.
Mango is completely user-oriented and adapts all learning behaviour accordingly.
Pricing: Mango Languages is available for $19.99 per months, and $199.99 per year.
5. FluentU-Language Immersion Online | Learn a Language with Videos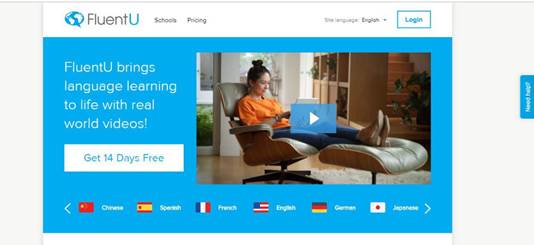 If you are looking for tools to gamify your language learning process, then FluentU will prove to be one of the most useful platforms. The tool is dedicated to bringing language learning to life with interactive videos.
Key Features:
Language availability includes Chinese, Spanish, French, English, German and Japanese.
The rich and engaging videos will naturally help you learn and master new vocabularies.
The tool comes with a fourteen-day free trial.
Pricing: $20 per month, and $30 annually.
6. MindSnacks-Learn Spanish, French, Italian, German, Portuguese More…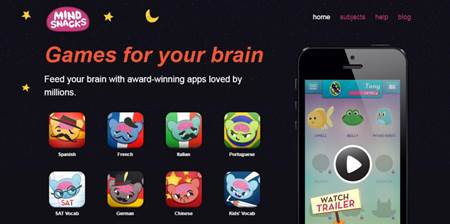 MindSnacks is yet another interactive and fun language learning tool. There are in-built games in the application that allow users to get the hang of different languages by upgrading their skills.
Key Features:
You get to learn Spanish, French, Italian, Portuguese, German and other major languages via interactive games.
The app personalises the curriculum based on your learning and performance.
The website offers informative blogs as well.
Pricing: An all subject pass is available for $19.99.
7. Fluenz-A digital language learning platform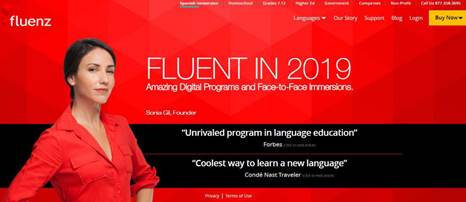 Fluenz is one of the useful language learning tools that host several courses and interactive lessons for students. Currently, the platform offers courses in almost all major languages such as Spanish, Italian, French, Mandarin, Portuguese and more.
Key Features:
You will get to learn from pre-recorded instructors on screen at the beginning of each session.
There are podcasts available for all prospective users.
You can follow Fluenz on Facebook. Twitter, Instagram and YouTube.
Pricing: Fluenz is available for $187 to $408.
8. Forvo-The pronunciation dictionary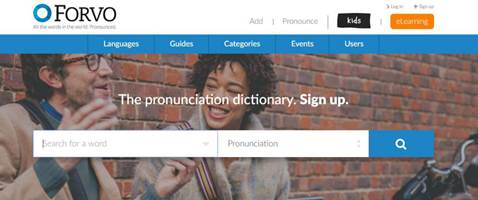 Forvo is said to be the largest pronunciation dictionary in the world. The application is available in French, English, Portuguese, Russian and more.
Key Features:
The interactive search tab allows you to place queries and look for the idea pronunciation of the particular word or phrase.
You can also listen to various eminent speakers from various countries across the world.
Pricing: You can use the tool for free.
9. BBC Languages-Free online lessons to learn and study with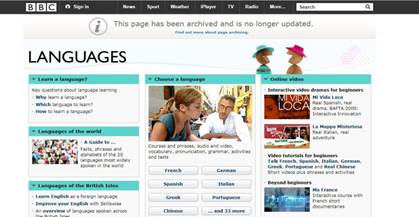 If you are looking for a reliable language learning application online, BBC languages is an equally brilliant tool to opt for. The online lessons and assignments offered by the platform are said to make the process of learning easier from every aspect.
Key Features:
Different online lessons and information are categorically available to users. These include Languages of the World, Languages of the British Isles, BBC News in other languages and more.
Courses are available in French, German, Spanish, Portuguese and thirty-three more languages.
Pricing: This application is available free of cost.
10. Memrise-Learn a language. Meet the world.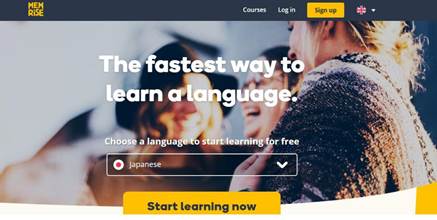 Memrise helps you learn and keep all tricky words in your head in a constructive way. This, as a result, minimises the amount of time you would spend in order to create a list of words and phrases manually.
Key Features:
The application is available in Turkish, German, Korean, Swedish, Italian, English and other significant languages.
You can search for courses in accordance with languages, Art and Literature, Maths and Science and more.
Pricing: The premium plan costs $59 per year and $9 per month.
11. Rosetta Stone-Learn a Language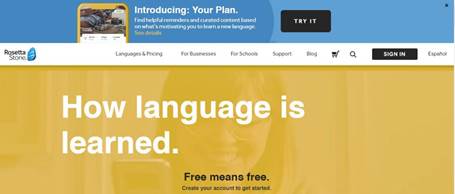 Rosetta Stone is a language learning platform which has also won many accolades for providing solutions that include proven learning methods.
Key Features:
Rosetta Stone is available for several languages including Chinese, Japanese, German, Spanish and more.
In addition to it, it also includes online classes, games and mobile languages and other language learning trends.
Pricing: The application comes free of cost.
12. Open Culture-The best free cultural & educational media on the web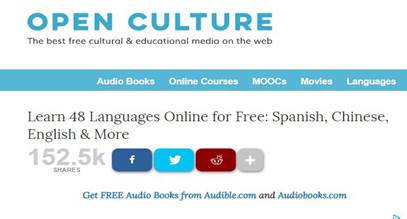 The Open Culture language learning app is a great device in terms of brushing up your linguistic skills. It has a plethora of free tutorials and language courses to back you up.
Key Features:
You are entitled to learn 48 languages for free.
The platform offers free audiobooks as well.
Pricing: It is available for free.
13. MIT OpenCourseWare-Free Online Course Materials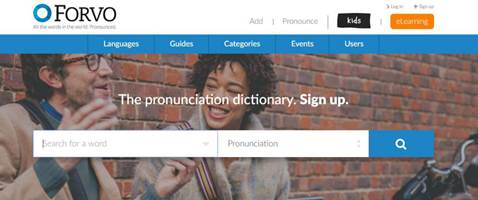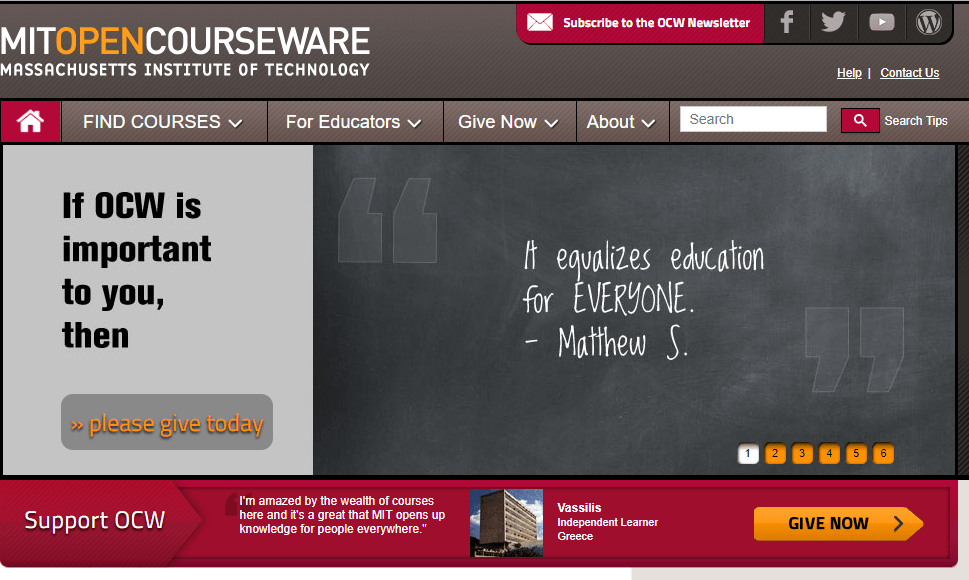 This is one of the most resourceful platforms for individuals looking for tools to learn or enhance foreign language skills. The application offers different interactive language learning courses for users.
Key Features:
Advanced level courses are available for all major languages such as Portuguese, German, Spanish and more.
You get to access feature courses based on editors' pick.
MIT OpenCourseWare aims to explore all instructional approaches used by MIT faculty.
Pricing: The open platform offers free access to all.
14. Pimsleur-Language Learner Success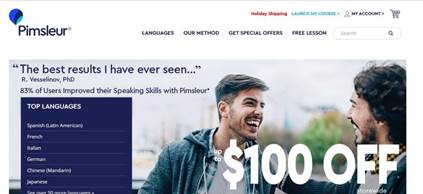 With Pimsleur, you get to listen to a conversation and then repeat parts of it. This helps in building up ideas and knowledge in one of the most interactive and fruitful ways.
Key Features:
The application comes with reading components such as easy-to-use flashcards and speed round games to grow your language skills quickly.
Pimsleur supports more than 40 languages, including Mandarin, German, Spanish and more.
The platform offers free lessons, as well.
Pricing: $14.95 per month.
15. LingVist-Learn French, German, Spanish and Russian


This is one platform that focuses on embracing the scientific approach towards learning new languages. Most
amazingly, the application uses AI personalisation design and conducts all online courses with precision.
Key Features:
The tool utilises the potential of knowledge mapping in order to analyse your existing level of language.
You can access the platform via web, Android and Apple's operating system.
It offers comprehensive grammar lessons as well.
Pricing: $22.95 per month.
In Conclusion
The aforementioned list of new language learning tools will help you get the hang of foreign dialects in an interesting way. So, rope in and install the one that would suit your needs, and put your best foot forward to a whole new world of linguistic excellence.
Cheers!