Are you looking for ways to prepare videos for your business or marketing, or do you want to play a video on the DVD player, but it is on your computer and not on your DVD, and you are clueless. Get ready to make an impressive marketing material and put that video in your DVD right away because now you are about to find the best ways to do
so, and that too at no cost at all. Here is the list of the free, best, and simplest to use DVD authoring software.
Please take a look at their features and find the one which suits you the best.
Free DVD Authoring Software's
1. DVDStyler: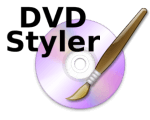 DVD Styler is a multi-platform (works on Windows, Mac, Linux) DVD authoring software that allows creating professional-level DVDs in a user-friendly manner. It supports many videos and audio formats, including AVI, MOV, MP4, MPEG, OGG, WMV, MPEG-2, MPEG-4, DivX, Xvid, MP2, MP3, AC-3, among others. Besides, it has multicore processor support and allows flexible menu creation, merging different files with different formats and placing various graphics anywhere one wants. It is user-friendly and easy to learn the software. However, there are some drawbacks to this software. It supports lesser audio/video formats as compared to other programs. Also, its installation is clumsy and demands carefulness as it comes with add-on software.
Key features
Create and Burn your DVD with a number of interactive menus.
Try and create your own DVD Menu.
Option to add multiple audio and subtitle tracks.
Features an extremely user-friendly interface with the option to drag and drop files from different menus.
Customize the navigation menu using the methods of DVD Scripting.
Option to create a slideshow in the software using pictures and videos of different formats.
Download Now: https://www.dvdstyler.org/en/
2. WinX DVD Author:

Available for PC, WinX DVD author works well with windows 10, 7, and lower. It supports several formats like MKV, AVI, MOV, WMV, FLV (YouTube), RM, RMVB, etc. It gives output in formats like DVD Disc, DVD Folder, and VOB File. Apart from all the basic functions, this software allows the user to write subtitles, create separate DVD menus, add graphics, add pictures and music, change the background, etc.
Moreover, this software comes with an in-built YouTube downloader. More softwares like this can be found here. This software offers a clean user interface as it is free from any advertisement or add-on software and hence is mess-free. It claims to have high efficiency of burning a DVD as hefty as 4.3GB in just one hour.
Its user interface is so friendly that a person with no experience can easily learn and use this reliable DVD author software. However, it cannot make an ISO file, and users have faced certain issues regarding some formats.
Key features
Is a powerful DVD Authoring tool used widely throughout the world.
Can create and burn all types of Video formats to the DVD.
Features an extremely fast software and easy to use interface.
WinX DVD Author also supports 16:9 Widescreen format and the standard TV format 4:3.
Download Now: https://www.winxdvd.com/
3. Bombono DVD:


This odd-named DVD authoring software is quite popular. It is designed for the mass users who use personal computers, and its user interface has been made accordingly, i.e., simple and clear. It works well with Windows and Linux. However, only the Linux version is open-sourced, but the Windows version is paid; there is a free version for Windows with limited features. This platform offers various features that users can create personalized yet professional quality products in very little time.
Unlike WinX DVD authors, ISO files can be created using this software. It also allows direct burning of ISO files to the disk or author folder. Other features include a Video viewer supported with monitor and timeline, living thumbnails, WYSIWYG menu editor, transcoding facility, etc. However, it supports limited formats.
Key features
Bombono DVD Viewer is an excellent video editor and viewer software.
Has excellent support for subtitles.
Also features the option to import video files from DVD Discs.
Users can convert a number of video file formats to DVD.
Download Now: http://www.bombono.org/
4. DVD Flick:

Another free and very popular DVD authoring tool is DVD Flick. It is available for Windows operating systems. This particular DVD authoring tool is simple, and at the same time, very powerful. Any computer-generated video can be burned onto a DVD using this software and played on a DVD player or home cinema. It supports more than forty-five video formats, more than forty audio codecs, and more than sixty video codecs.
It allows creating personalized menus, changing aspect ratios, adding subtitles, creating chapters, etc. It helps prevent the quality loss of the work by taking a note of the bitrate by automatically calculating it. It is free from any advertisements or spyware. However, the major drawback of this program is that it does not come with editing tools.
Key features
The software offers support for close to 45 total file formats.
It gives users the option to burn any video file format to the DVD.
Has the option to add our own subtitles and subtitle files.
The software features an easily accessible and user-friendly interface.
The software is completely free to use and download and does not contain hidden malware, adware, spyware, or any limitations.
Download Now: https://dvdflick.net/
5. DeVeDe: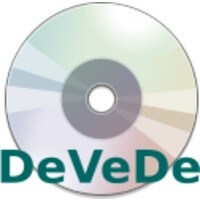 DeVeDe works only in Linux. The most exciting feature about this particular DVD authoring software tool is that it does numerous things automatically and requires minimum user effort. It can convert AVI, MP4, MPG, etc., to playable formats like DVDs, Video CD, DivX/MPEG-4, Super VideoCD, and CVD. Also, the program allows us to do some settings in a video and preview it before saving or converting it.
It allows the user to create a personalized menu for us to keep track of our work. One can also change the background to make it personalized. However, it supports limited formats and does not come with video editing tools.
Key features
DeVeDe is a Linus-only DVD authoring software that requires a minimal amount of dependencies to do its job.
Support a wide variety of audio, video, and file formats.
The DVD authoring tool also converts source files to DVD-Compatible format.
Download Now: http://www.rastersoft.com/programas/devede.html
SO, if you are looking for some DVD authoring software for personal or professional purposes, these are your go-to tools for sure. Although they might not match the paid counterparts, they'll suffice your need, and that's okay, given they are available at no cost. It's time for business, marketing, training videos, and all you want using these awesome programs at literally zero cost and giving other businessmen tough competition.