When you are sitting in the technological hub of India, you do not have to think about digital marketing service providers.
Read: The Who, What, Why, & How of Digital Marketing
However, when you are going to look through the records of the past few years, you will see how slowly Bangalore is becoming one of the technologically advanced cities. And you can see every type of technological advancement there.
Hence undoubtedly, when you are in search of promising digital marketing services in Bangalore, you will get plenty of options from there.
Best Digital Marketing Companies in Bangalore
Digital marketing is a big concept. When you are searching for digital marketing service providers, you have to go through their service-providing lists first. Especially when you are searching for social media marketing service providers, you will get a few numbers of exact names in the list.
Here are the names of the ten top digital marketing service providers in Bangalore.
Social Beat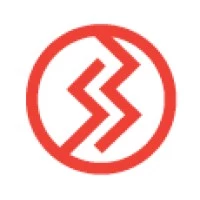 Social Beat is a relatively old digital marketing agency in Bangalore. This agency has over 172 expert digital marketing supporters. If you are looking for multi-language strategies. This is going to be your perfect selection. They are offering digital marketing services for over 22 different languages. Multi-agency services and a solid digital analytical skill set are the most significant advantages of the services.
Key Services offered
Digital Advertising, Integrated Digital Marketing, Digital Media Buying, Social Media Marketing, Content Marketing, Influencer Marketing, Multilingual Marketing, Video Marketing, Market Research, and Advanced Digital Analytics.
Address: Axis Praha,2nd Floor, 20/4, Ranka Colony Rd, Bilekahalli, Bangalore
Phone: 082681 57925
Email: [email protected]
Appointments: socialbeat.in
Learn: Ways to Get More Value from Your Digital Marketing Campaigns
Hash Connect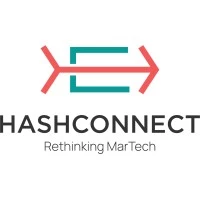 Hash connect is another good selection of digital marketing service providers. The agency was set up in 2014, and now they have a very promising client on their lists, such as Lenovo, Vodafone, and Mahindra.
Key Services offered
Digital Marketing, Campaign Management, Marketing Technology Solutions, and Growth Marketing.
Address: 5, Sri Ganesh Building, 1st Floor, C.V Raman Hospital Road, Michaelpalya, Bangalore
Phone: 080 4906 4400, / 01
Email: [email protected]
Website: https://www.hashconnect.in/
Read: Top Digital Marketing Trends to Watch Out in the Future
Webenza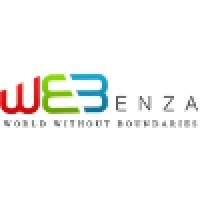 Webenza is like the social beat. Both digital marketing service providers started their business in 2012. They specialized in some unique products like search optimizations, online reputation management, social CRM, market research, etc. They are very good at celebrity management and branding. Webenza has a very professional creative digital marketing strategies group, so you do not have to take any headaches about the services when you are taking the assistance. You will get all the support from a single agency.
Webenza Services offered
Digital Marketing Services
SEO Services
Brand Strategy, Social Media
Web Development, UI/UX Design
Performance Marketing
Mobile Apps Development
Content Management Systems, Analytics
Address: 401 and 402, 3rd floor, Oxford House, Rustam Bagh Main Road, Kodihalli, Bangalore
Telephone: +91 80 2521 0083
Mobile: +91 968 630 8877
Email: [email protected]
Website: https://www.webenza.com/
Read: What Does a Marketing Agency Do?
Metric Fox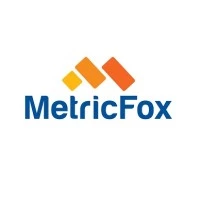 Metric fox is one of the experienced and older players on the list. They are outstanding performers for the target-driven brand technique through video and full-suite digital marketing services. Like all professional companies, they have more than 1200 employee strengths, and they have a record of working with more than 3000 national and international clients.
Metric fox Services offered
Content Marketing, SEO & SEM, Social Media Marketing, Creatives & Videos, Web Development, Application Development, Email Marketing, Database Acqusition & Management, Lead Generation, Marketing Automation, Media Buying, Event Management, and Demand Generation.
Address: JS Towers, 2 nd A main road, L 32, 6th Sector, HSR Layout, Bangalore
Phone: 084319 11207, 91-80-4115 2610
Email: [email protected]
Website: https://www.metricfox.com/
Recommended: Marketing Checklist for Startups
Hive Minds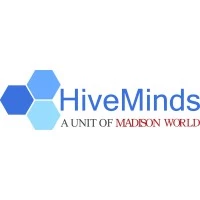 The hive mind is one of the top full-service digital marketing service providers. Madison World took over the company in 2017. As they are offering the complete digital marketing service, you will get plenty of opportunities for specializations in search, display, and programmatic buying.
Hive mind Services offered
Online Marketing Strategy, SEO, SEM, User Engagement & Behavioral Analytics, Market Research, Social Media Marketing, Amazon Marketing, and E-Commerce Marketing.
Address: 88, 3rd Floor, SB Towers, Church Street, Haridevpur, Bangalore
Phone: 080 4126 1060
Email: [email protected]
Website: hiveminds.in
Team Pumpkin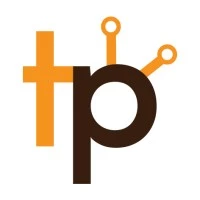 Team Pumpkin is a digital marketing agency that has been operating since 2012. The agency provides all sorts of digital services like search engine optimizations and social media management strategist. Along with the social media marketing strategy, they also provide the services like app development and web development, content marketing, and public relations.
Team Pumpkin Services offered
Digital Marketing, Social Media Management, Pay Per Click Management, Public Relations, SEO, Mobile apps, Digital Consulting, Enterprise Technology, and strategy
Address: 308, 3rd floor, HRBR Layout Kalyan Nagar 1st Block 7th Main Road, Bangalore
Address2: TPGlobal Creations Pvt Ltd. – 308 3rd floor, 7th Main Rd, HRBR Layout 1st Block, Kalyan Nagar, Bengaluru, Karnataka 560043
Phone: 084849 28916
Email: [email protected], [email protected]
Website: https://teampumpkin.com/
22Feet Tribal WW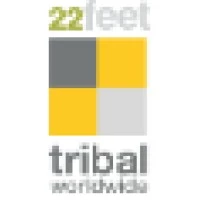 22 Feet WW started its journey in 2009. Their client list is quite promising as it has names like Tanishq and Royal Enfield. The application development and mobile marketing services of the agency are pretty unique, and this agency provides all sorts of services like social media marketing and studio services.
22feet Tribal Worldwide Services offered
Marketing, Advertising, Online Promotion, User Experience Design, Web Design, Web Development, and Web Analytics.
Address: No.24, Golf View Homes, Wind Tunnel Road, Off. HAL Airport Road, Bangalore
Address2: 24 Wind Tunnel Road Murugeshpalya, Old Airport Road, Bengaluru, Karnataka 560017, IN
Phone: 91 80 6718 3700
Website: https://22feettribalworldwide.com/
Digital Corsel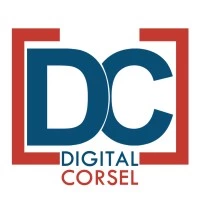 Digital Corsel is a complete digital service provider agency. They are very professional in building online reputations and online branding. Digital Corsel is providing the services like the SEO Optimization, social media marketing, email marketing services, and Web Design services.
Digital Corsel Services offered
Digital Marketing, SEO, Social Media, Search Engine Marketing, Google Ads, Quora Marketing, Content Marketing, Email Marketing, Mobile Marketing, Google Analytics, and Creatives.
Address: #692, 5th floor A, Kay Arr Ivy building, 6th A cross, 16th main road, behind BDA complex, 3rd block, Koramangala, Bangalore 560034
Email: [email protected]
Phone: tel:+91 8019997777
Website: https://digitalcorsel.com/
Ralecon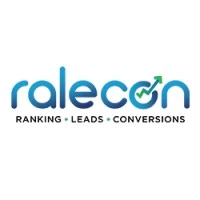 Ralecon was established in 2012. And they have more than 600 clients, and they are working with more than ten countries. The realm of the Ralecon is small, but they have a very creative set of more than 50 digital strategist experts in their team. The most significant feature is Google's premier partner certification. In our list, this is the single agency that gets this certification.
Ralecon Services offered
Digital Marketing, Search Engine Optimization, Search Engine Marketing, Pay Per Click, Facebook Advertising, Social Media Optimization, Linkedin Advertising, Web Design and Development, and Web and Mobile Application Development.
Address: Ralecon IT Consulting Services Pvt Ltd, Scorpio House, 3rd Floor, Building No.3, Marathahalli Bridge, Laxmi Layout, Munnekolala, Marathahalli, Bangalore – 560037
Email: [email protected]
Phone: tel:8123414479
Website: https://www.ralecon.com/
Ittisa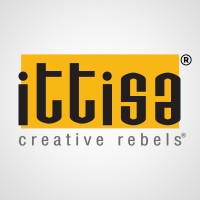 This digital marketing agency was established in 2014. Along with the all-digital services, this agency also provides programmatic advertising and digital analytical support for organizations. In addition, Ittisa has expertise in branding and promotional work through video. This agency's most outstanding achievement is that they are now the certified Google partner.
Ittisa Services offered
Design, Big Data Analytics, Digital Media Strategies, Business Intelligence, Social Media, and Web Technology.
Address: Deep Towers, #84, 6th Rd, Industrial Area, Whitefield, Bengaluru, Karnataka 560066
Phone: 096863 43533
Email: [email protected]
Website: https://ittisa.com/
Conclusion:
When you want to find the best digital service provider in the Bangalore locations, you have to analyze the service offering list. These ten digital marketing agencies have a pretty good track record. And as the client reviews, they are notable professionals about their work. So which service providers are you going to select? Do not forget to share your opinion in the comment sections.