After tea, coffee is the second most popular beverage in the world, according to some surveys (apparently, if we have to exempt water). You'll also find an app for just about anything you can think of if you go to the app store on your phone or tablet, right? From the most basic need to the most outlandish.
There's a limit to how far a good cup of coffee can take you. You're missing out if you can't grind and brew it correctly. When brewing, have you ever wondered if there was an app that might help you get the best out of your coffee? Personal coffee helper and Refurbished Coffee Makers that tell you how much water, coffee, and time it takes to brew with your preferred brewing device would also be useful.
All of these applications include simple tools that allow you to relax and make magic happen without worrying about how it's done because you can't afford an assistant. It's time to answer the question: Do you consider yourself a coffee fanatic? These applications must be installed on your phone or tablet if you want to use them.
Best Coffee Apps for iOS and Android Devices
Filtru Coffee – The Best All-Around.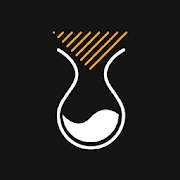 Timer, guide, and notebook all in one. Filtru provides an excellent summary of the process without getting into too much detail when it comes to coffee. Despite this, it isn't for total novices. Why? In order to follow the instructions, you will need a scale. Still, it's a terrific tool for someone with some skill who wants to experiment with a new technique.
Select your preferred brewing technique from the home screen, and the Filtru recipe will be shown to you. You'll find all of the necessary equipment and instructions here. The video will lead you through the recipe step-by-step as soon as you hit play. Using visual assistance, you can see how much water you should be pouring in, how many seconds, as well as how long it will take to bloom and extract.
It's also a handy way to keep track of new recipes you come up with. After you've brewed, the app will estimate the strength and extraction depending on the information you've provided.
There are now roughly ten models of Bluetooth scales that are compatible with this software. Real-time feedback on your pouring method will help you achieve the precise flow rate needed for your recipe thanks to this.
The "explore" area lets you buy coffee beans, find recipes from the Filtru community, or read brew guidelines from coffee celebrities.
Download From Play Store Download Apple App Store
Brew Timer : Find Coffee Recipes & Make Great Coffee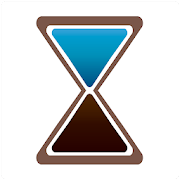 Brew guidelines, a timer, and an adjustable brewing calculation are all part of the Intelligentsia Coffee app, a well-known Chicago specialty coffee roaster. In order to utilize the timer, select your preferred brewing technique, enter the weight of your beans, and the app will calculate the appropriate amount of water to use. Since Intelligentsia is a coffee company, you can buy their beans right from the app. I also enjoy that Intelligentsia's website provides information on all of the coffees they carry. In the event that you don't end up purchasing the coffee, this is a terrific opportunity to learn about the origins and tales of the various varieties of coffee.
Download From Play Store Download Apple App Store
Coffee From the Acaia region of Brazil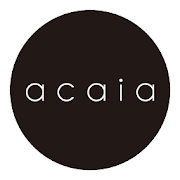 Inexperienced or seasoned coffee drinkers alike would appreciate Acaia Coffee's free app that automates all stages of the brewing process. Designed for the Acaia smart coffee scale, but handy as a stand-alone app, too.
Coffee-to-water brew ratios, a timer, and a bean stash where you can maintain notes on your favorite coffees and their origins are just some of the features included in this device. Use their user-friendly interface to identify your preferred coffees and brew methods. It is compatible with both iOS and Android devices.
Download From Play Store Download Apple App Store
Best Single-Function App: Brew Ratio
Despite the fact that it just accomplishes one thing, this software does it effectively. This app is dedicated to brewing the ideal cup of coffee. The ratios here vary from 1:15 up to the Golden Ratio of 1:18 and are geared at drippers rather than other approaches. The calculator will tell you how much coffee and water you'll need to get your preferred strength once you've picked it.
Even if you need a small bit for one cup, this is a wonderful tool to have on hand. For example, if you put in any amount of water, it will inform precisely how much coffee you need, and the other way around as well. The finest part, though, is yet to come. In order to get the most precise measurements, you should weigh your coffee and water.
However, this isn't always the case. In addition to grams, ounces, and tablespoons, Brew Ratio allows you to pick between gram, fluid ounces, or cups of water for the coffee. There is no need to match them. So, even if you want to use teaspoons for measuring coffee and grams for measuring water, your brew will still be perfect.
Download From Play Store Download Apple App Store
The Bloom Coffee Timer Is Available For Purchase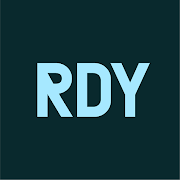 In the case of home brewing, a timer is vital for making the most of the process. If you're looking for an app to help you brew your morning cup of joe, Bloom is your best bet. It's simple enough for a homebrewer but yet stylish enough for baristas and coffee experts. Depending on your preferences, you may adjust the timer to reflect elapsed or remaining brew time for different coffees and brewing techniques.
Download From Play Store Download Apple App Store
Up Coffee-A cup of coffee!
It's a great app! This isn't the first time that Apple has released an app with functionality that we can't even begin to comprehend. Using this software, you can track the amount of caffeine you use on a daily basis. Our everyday energy needs can be met with the aid of coffee, but over consumption may pose a risk.
Up Coffee was created to let you see how much caffeine you've consumed and how it's affecting your health. You'll be asked to provide some personal information and your coffee drinking habits as part of the application. Finally, it is possible to alter the amount of caffeine that you consume. As a result, they've put up an alphabetical list of the most often consumed coffee-based products.
You'll notice a stomach with brown spots on the main screen, which represents caffeine. In order to mimic the uneasiness that they are inflicting on you, these spots will move. A larger number of brown dots will result in quicker movement. In contrast, the identical application reduces the points to the amount that your body expels the caffeine.
Download From Play Store Download Apple App Store
The Cafe Tycoon- Coffee Game
Cafe Tycoon is an Android and iOS app that lets you run a coffee business. It's a great software for anyone who wants to open their own coffee business for free. You may play it with your friends and family with a variety of options, making it a great two-player gaming app. You may also use social media to attract visitors to your shop in the most creative way imaginable. In addition to this, you can also recruit industrious people and have them work for you in order to grow your company.
Download From Play Store Download Apple App Store
A hunter of beans
Your local coffee shop is Bean hunter's goal. This app can find all the newest information on coffee trends and new cafés, which can be downloaded in more than 180 locations. The listings, images, and user reviews are all there for you to peruse, and you can even post your comments and stories. I love using it to discover hidden treasures.
Download From Play Store Download Apple App Store
Brewing Using KoHi's Pour-Over Coffee
KoHi is a highly rated software for recording your finest pour-over coffee brewing conditions despite the odd name. Because it costs just $2.99, it's a popular choice for both professional and amateur coffee makers.
Brewing timer, calculator, and recipe management all in one app. This app's connectivity with Twitter, Facebook, and Email makes it easy to share recipes with friends. Apple's iOS platform is supported.