Life can be complicated. But, if you have a shopping list app, at least your grocery shopping can be made a little less so. These apps help you organize your purchases clearly, therefore helping you shop more decisively and accurately. This helps you save time and money. You'll also save paper with a shopping list app, so you can help protect the environment, too. So, here's 7 great grocery shopping list apps for Android and iOS.
Best Grocery Shopping List Apps
1. Listonic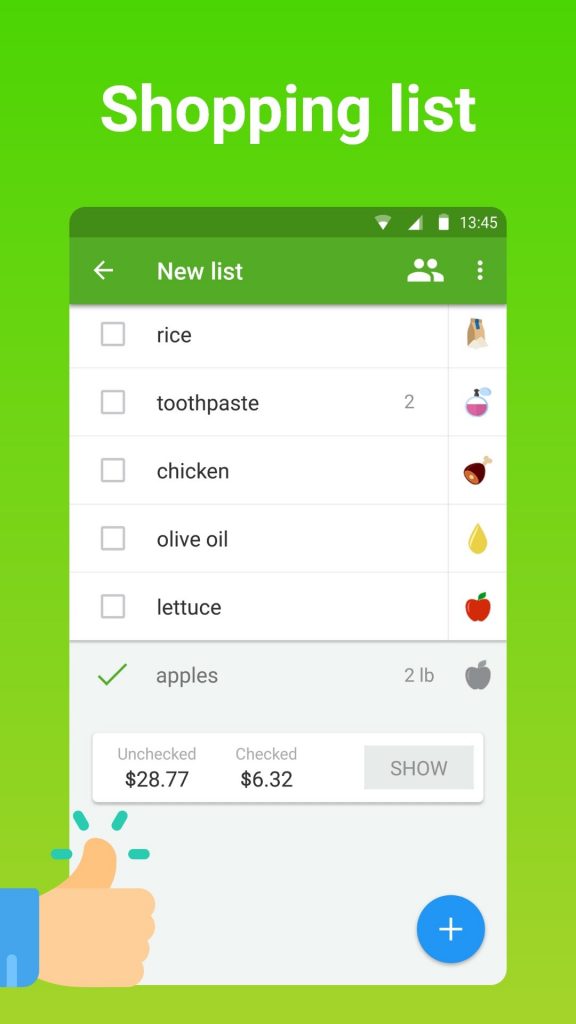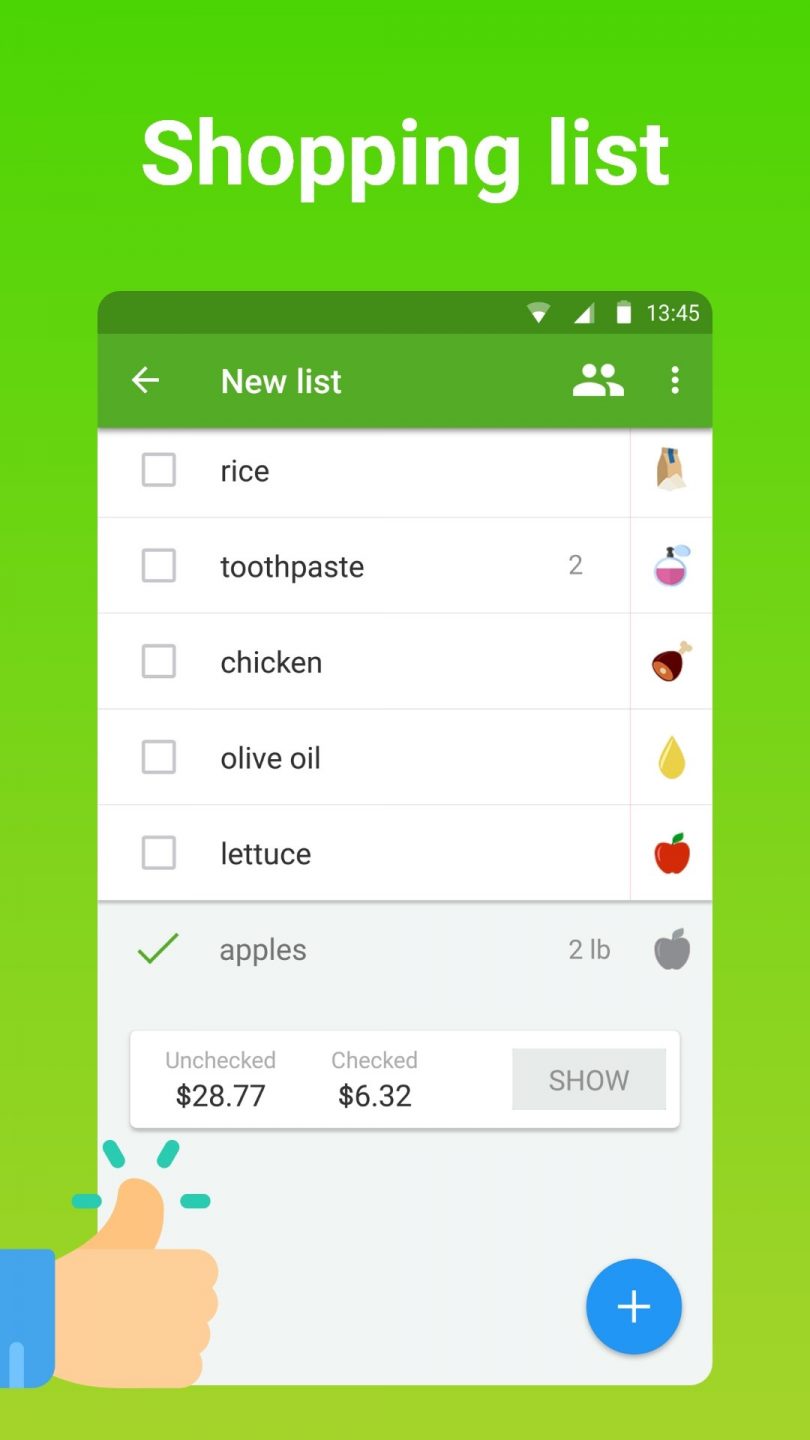 Listonic is an app that completely re-imagines the shopping list. It helps you to create advanced grocery lists to use and share with your friends and family. It's great because, if you do decide to share your grocery list chores, live-syncing means any additions, deletions, or items checked off can be seen instantly. If you're not logged into the app, you'll receive a timely notification of these changes. This makes it one of the best apps for cooperative grocery list building and shopping.
When making a list, you can choose from a very broad catalog of products. It has a smart predictive text function which not only suggests items based on the letters you're entering, but also from makes suggestions from frequent or most recent items you've added to your lists. Furthermore, it also has the ability to add items using direct voice input. You can just speak your list to your device and give those tired fingers a rest.
Listonic also provides you with more than one hundred tips and hacks on how to help you shop savvy. You can also create your own custom items, as well as custom categories if you're creating a list that goes beyond your groceries. Items can also have handy details added to them, including price, descriptions and info about coupons, and even photos.
In short, it's an all-round marvel that is great for someone who wants a grocery list that's also a top of the range piece of smart software.
Download Listonic from Google Play or App Store.
2. Shopping List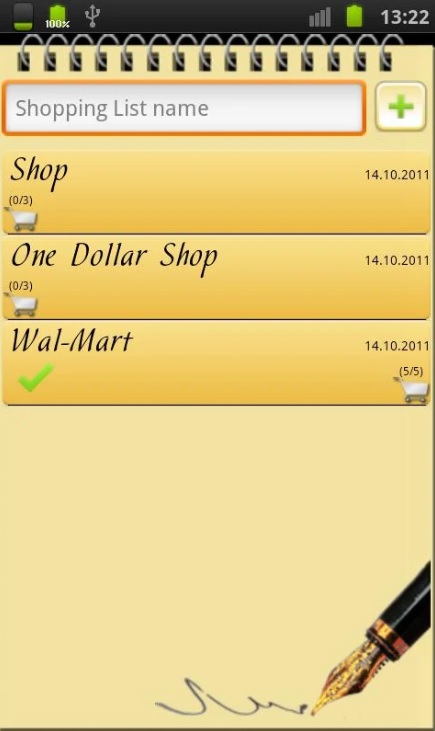 This app enables you to create simple, minimalist shopping lists without all the whistles and bells of other apps. It's the perfect option when you don't have that much space on your smartphone but you do want to make your list electronically.
Shopping List has a very clear interface, with which you can organize your purchases fast and easily. The app also offers ways to customize your lists. For example, all lists can have different colors so you can quickly differentiate between them.
A slightly more advanced feature is voice recognition. This is especially useful if you have your hands full but want to add something else to your grocery list.
3. Our Groceries Shopping List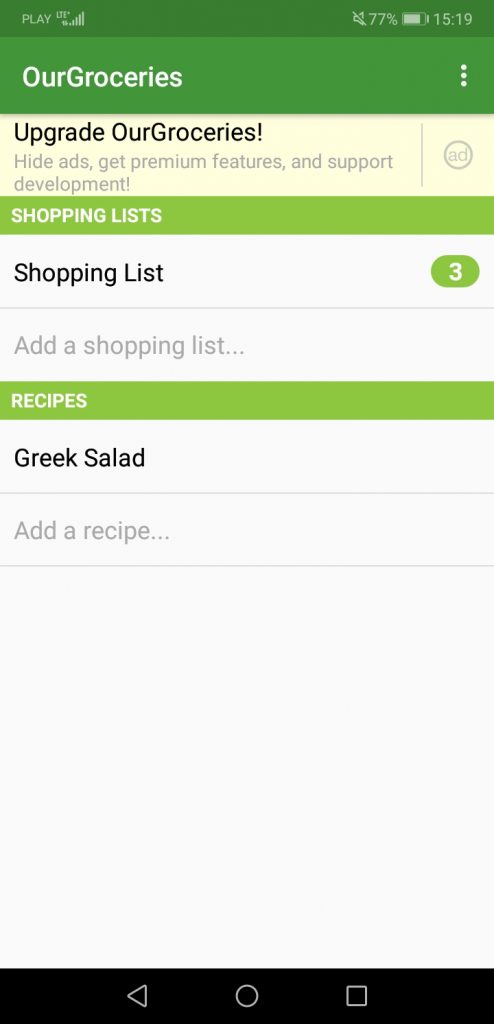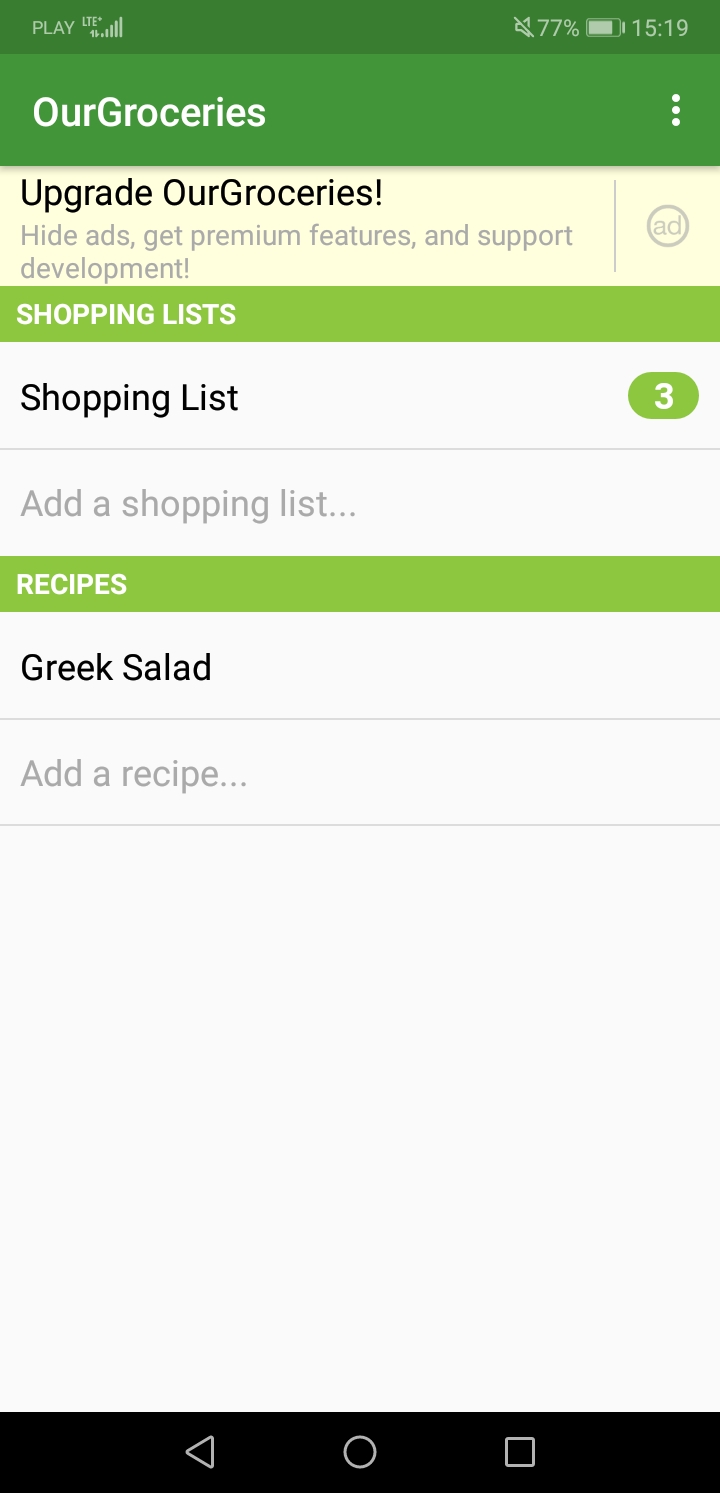 Our Groceries is an app that is as simple as it is pleasant to use. It connects to Google Home and it includes a feature to sync created shopping lists online. This means that all family members can use the app simultaneously. If 1 family member buys an item from the list and checks it off, the other members can see this and know not to buy it. These changes made are instantly visible to all users.
Also, within this app, you can share recipes and add their ingredients directly to your grocery list. If you buy the premium version, you can also add photos to items, and add products by scanning barcodes.
4. Shopper: Grocery Shopping List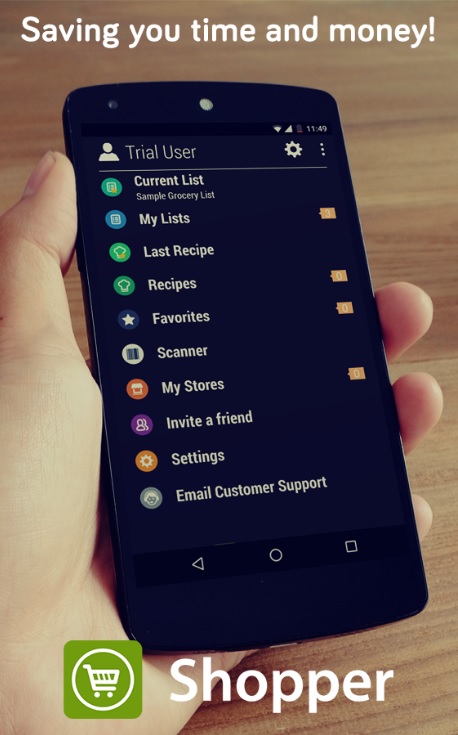 Shopper is an advanced shopping list app which features a great collection of free tools. Within the app, you can create multiple grocery lists, compare item prices across different stores, and create your own shopping list template and share it. You can even set a reminder to go shopping. What's more, the app provides you with a multitude of delicious and healthy dinner recipes, and also matches your groceries with the closest open store.
5. Shopping List – Buy Me a Pie!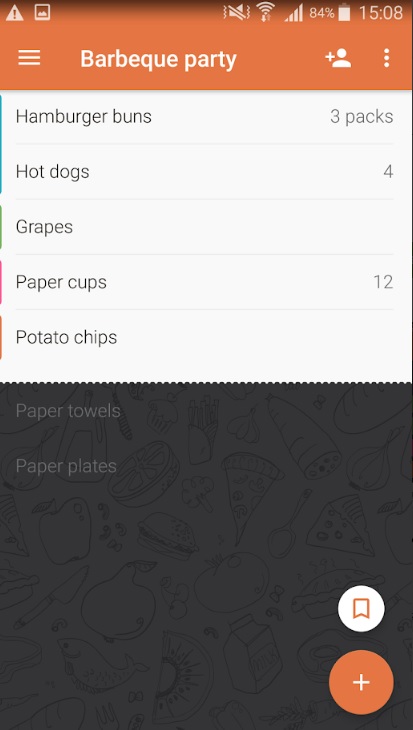 Buy Me a Pie is not just about pie! However, you can use it to get all the ingredients you need to make a delicious one. With a handy and clear interface, you won't miss anything that's on your list: it's one of the most straightforward apps to use.
The app also works with colors, which will please more visually-motivated users. It also remembers the previously entered items for quick re-adding later.
6. OI Shopping list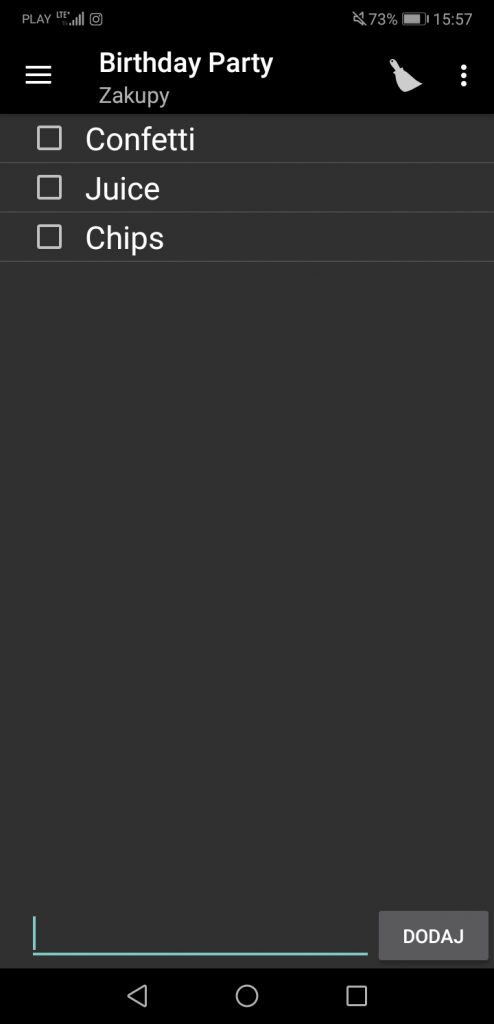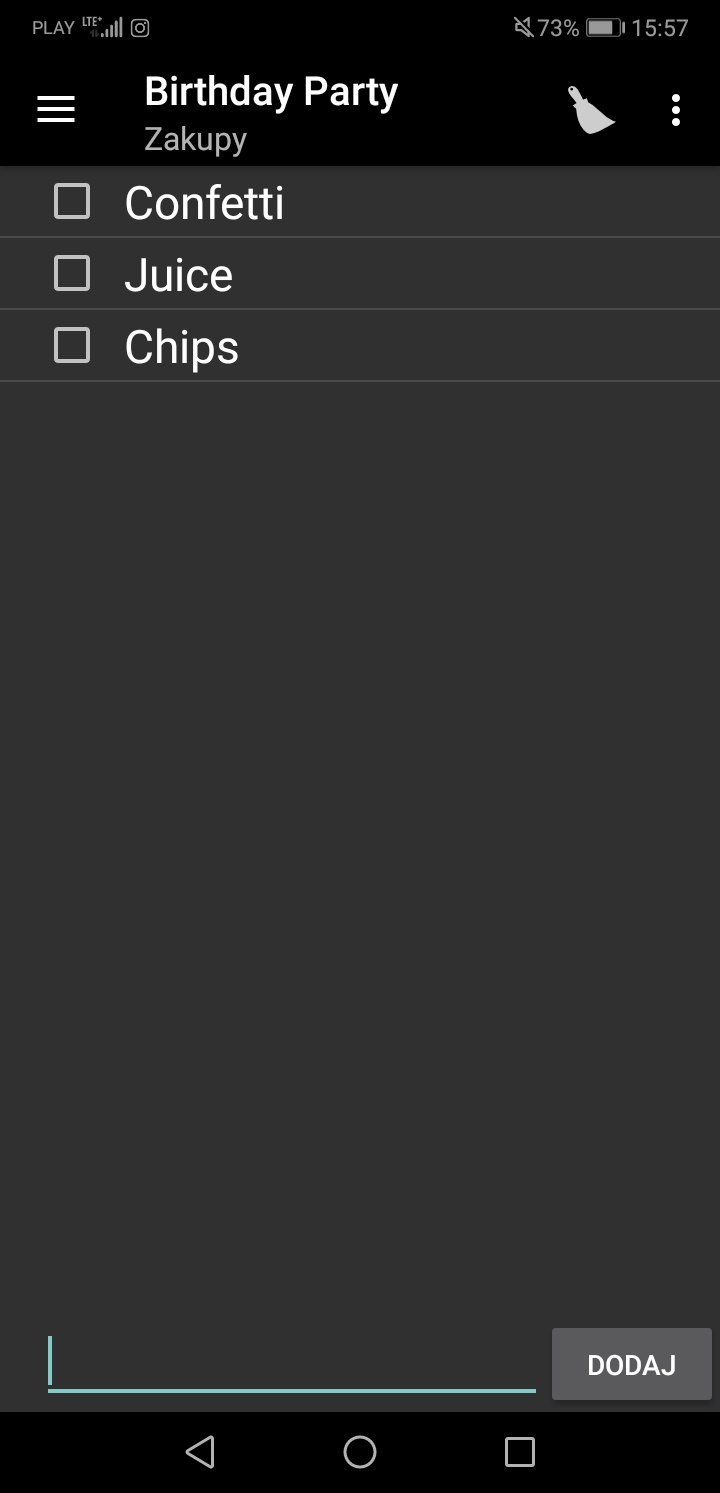 OI Shopping List is an excellent groceries tool for shopping lists. As well as remembering the prices of each item, so you can quickly add prices to your next list, it offers an advanced level of customization options. You can control list columns, font size, sort orders, and list cleanup behavior all by yourself. This means you can make your shopping lists as unique as you are.
7. Cinnamon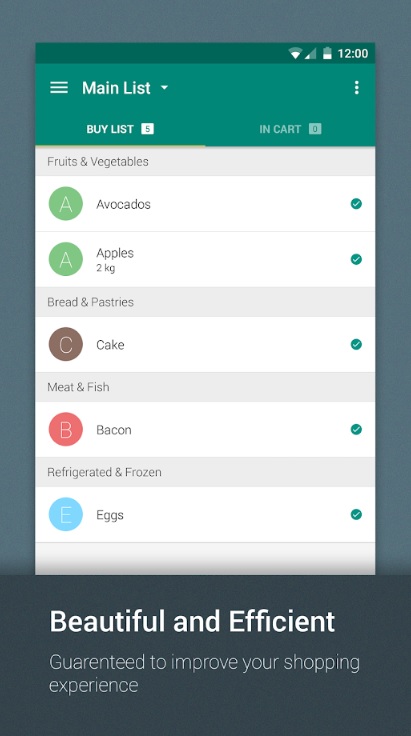 With this app, you can create useful bundles of items. Do you have the same groceries on your list every week? Then make a bundle of it and add all these products to your list at once. This is a nice feature that isn't found on many other shopping list apps.
Cinnamon also automatically collects and stores your items when adding them to your lists, so you don't need to take as much time to add them again when making a new one.