Android Launchers are like a little magical tool that will make your phone transform into the way you want it to be. With its wide range of customization, you can modify your phone according to your interest. But, unfortunately, not all android launchers would let you have the best authorization to personalize your phone.
What Is An Android Launcher App?
Android launcher will customize the android mobile phone's themes, icons, colors, font, and many more.
So, here are the 7 Android Launchers that you would like to have on your phone.
Best Custom Android Launchers Apps Download
1. APEX LAUNCHER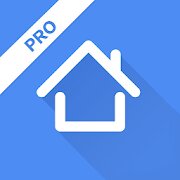 Apex Launcher, the name gives it all. Apex Launcher gives us a smooth butter experience.
Apex Launcher's customization tops others because it avails different options to personalize your phone with its transition animations and several app drawer styles. In addition, the launcher does not lag. This launch paves the way to even hide apps.
The pro version of Apex Launcher enhances all its options to have an even more, better experience.
Apex Launcher Key Features
App locks
Multiple gesuture options
Google Play Store Rating – 4.3
Downloads – 10 million+
Price – Free/ Premium $3.99
2. ACTION LAUNCHER: PIXEL EDITION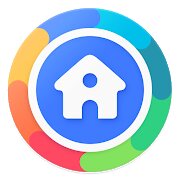 Action launcher, this one definitely will make you feel at home because it allows us to bring in your existing set-up from other launchers. In addition, the quick Theme feature helps change your home screen color according to your wallpaper.
The Quick Edit feature allows you to edit icons directly without hassle. Furthermore, icons are automatically resized with the aid of the Smart size icon feature. In addition, this launcher allows you to preview the messages and notifications from any social media app with the help of the Shutter feature.
Action Launcher deserves a place in your phone for its n number of features that are for free!
3. NIAGARA LAUNCHER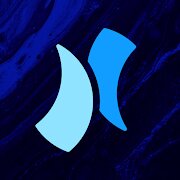 Niagara Launcher, Possibly the most easily accessed launcher you'll ever discover. The most eye-catching feature of this launcher would be the Pop-Up Folder, and it lets us slide through letters that would show the apps categorized under it. The weather widget, so clear cut, will help you get updated about the weather within the next minute.
Numerous widgets can be added to the screen, and there's a page dedicated to widgets to view them more easily without any inconvenience.
With Niagara Launcher Pro, you can customize fonts; Pop-ups will be organized accordingly, With two taps lock feature and many more things you can do with Android Launcher Apps!
Key Features
Best lightweight launcher app
Stunning minalist design
Google Play Store Rating – 4.4
Downloads – 1 million+
Price – Free
4. SMART LAUNCHER 5
Smart Launcher 5 this launcher is an interesting one because its app folders are arranged under its category. Gestures are supported. Icons are adaptive, which allows you to customize icons according to desired shapes.
You can protect apps with a pin. With Ultra immersive mode, you are now able to hide the navigation bar for maximum screen experience. Active apps' notifications will be prioritized and shown accordingly here.
A wide range of wallpapers available in this launcher and ambient theme feature helps change colors according to your wallpaper.
Smart Launcher Key Features
Google Play Store Rating – 4.4
Downloads – 10 million+
Price – Free/ Premium $4.49
5. OLAUNCHER
Olauncher, how minimal can it get? This launcher gives us a clean, straightforward android experience thanks to its minimal approach.
The apps list is to the left, along with the date, day, and time. Due to minimalism being an important element here, You can place four to six apps on the home screen.
The double-tap to lock screen option is a helpful one under the gesture option. Swiping right would take you to the camera's app by default, and it is customizable as well. It goes the same for swiping left.
The simplicity of this launcher will blow your mind, A quicker way to get to certain apps.
6. MICROSOFT LAUNCHER
Microsoft launcher, Microsoft, and Android are something we never thought of, but this launcher said otherwise. Its Customizable home screen and app drawers help you to have an undemanding, easier experience.
Cortana is available in this launcher. You can use this to set up important dates and reminders. In addition, its new dock feature helps you see the most used apps on top, which will make the launcher's escapade easier.
Microsoft launcher introduced something called Glance. Glance is a card-type list that will keep important things you wish to monitor. This launcher is definitely worth using because of its newsfeed and timeline feature that will show more plain sailing for you to use.
Microsoft Launcher Key Features
Continue On PC
Sync between Microsoft apps
Google Play Store Rating – 4.7
Downloads – 10 million+
Price – Free
7. 3D EFFECT LAUNCHER
3D Effect Launcher, this launcher is not only useful but a fun one to have on your phone. The most striking feature of this launcher is that it's 3D! It has so many features that we can't count on our fingers. It has 1000+ wallpapers for you to choose from and 300+ themes. You can hide and lock apps. Most importantly, it has dual app support.
You don't have to download a third-party app to clean junk because this launcher comes with tools that will help you clean junk and battery saver. In addition, you can customize the icons, labels, and grids. You can find the device wellbeing found on stock android here; it shows the app usage stats.
This launcher is worth trying because it gives so many features for free! An efficient one too.