Duplicate files accumulated in the form of similar photos not only occupy valuable storage space, but it negatively affects the performance of your device. Let's discuss best duplicate photo remover tools to remove duplicates from your Android device storage in a jiffy.
Duplicate Photos Finder
With flexible scan modes of this Photo management tool, you can refine your scan process. Different scan modes include camera images, full scan and you can also choose a specific folder to scan. This smart solution offers group wise results with preview option for easy photo management. Further, it displays auto-mark results where it keeps all poor-quality files auto-marked to delete instantly. Using its matching level criteria, you can easily search for similar & files which look exactly same. Using this free and effective app, you can easily manage your media files and improve device performance significantly.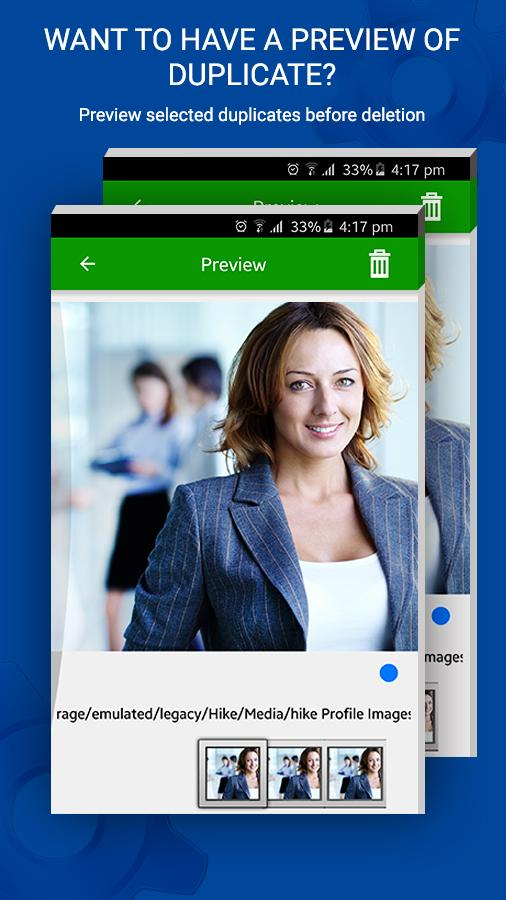 Photo Organizer: Use Slidebox to organize your gallery in a moments time. Now, you can simply view all files in full screen and swipe up to delete unwanted ones. You can pick an album to move the files as well. It helps you find and delete all duplicate and other junk photos on your Android device. Further, it allows you to compare photos on your device for better photo management. You can use this nifty tool to recover a lot of storage space effortlessly. You can use this effective duplicate photo finder tool for instant and accurate results.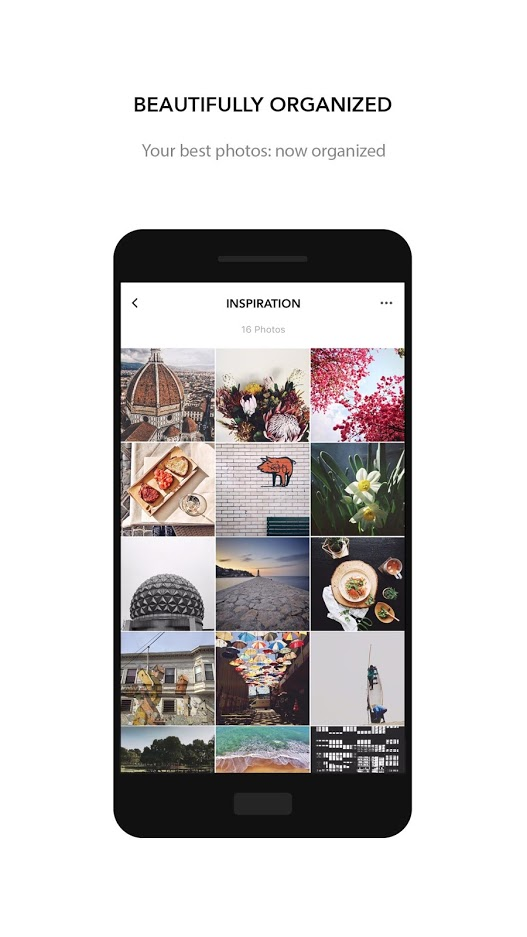 Use this powerful tool to find and delete numerous duplicate files on your device. It helps you find and delete duplicate photos, videos, zip files, VCF files APKs, audio files, documents and more. Using Duplicate Files Remover, you not only manage to de-duplicate your device storage, but it also helps you boost your device performance significantly.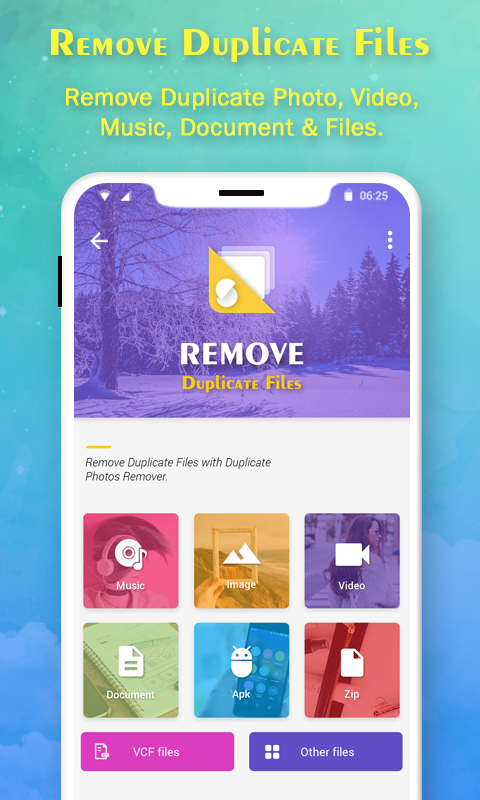 Duplicate Remove sends you notifications every 15 days to keep you up-to-date about an accumulation of duplicate files on your device. Using this tool, you can de-duplicate your device storage in order to recover GBs of storage space. In addition to deleting duplicate media files, it also works as a duplicate contacts remover and helps you clean unnecessary similar contacts. Its one tap process helps you start scanning instantly and get rid of all identical content on your device. You can also export or backup these contacts when needed. It displays three different menus for documents, media, and other files. You can also use this tool to recover duplicate files that you have deleted accidentally.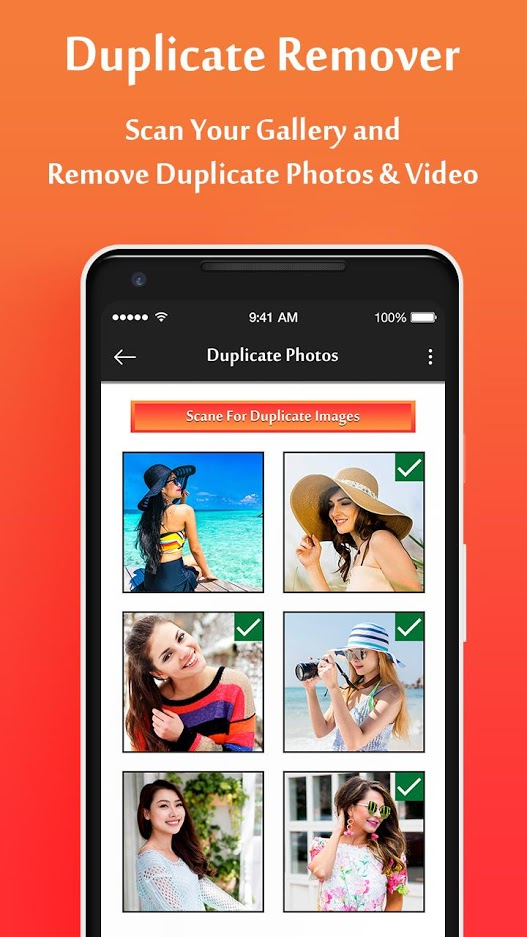 Use this Android smart utility app to find and remove all identical files on your device in a jiffy. While searching for duplicate files, it scans folders, subfolders, SD card, mount points and every single corner of your device storage. Its locking folder option helps you keep your important files safe from deletion. Its smart-selector distinguishes between duplicate and original files accurately. Here, you can specify file extensions or select file size to find the duplicate file on your device. It also offers exclusion option to help you exclude important files from scanning. It offers multiple filters to help you refine your search and allows you to rename, save or restore the search results. Using its flagged folders, you can find and delete cache, temp files, and other unnecessary files effortlessly. If we talk about other features, it offers support to wildcard characters, long-tap menu/item, multiple language support, notifications, grouped searched results, batch select and more.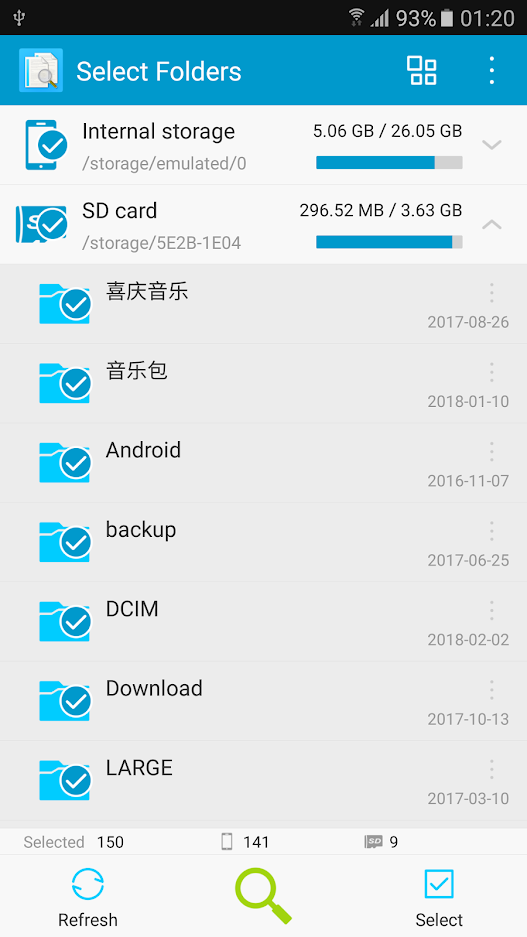 Duplicate File Finder & Remover
Use this tool to find & delete duplicate photos, videos, GIFs, MP3 files, documents and more. This smart solution performs deep cleaning both on internal and external storage devices. Working on the simple user interface, it helps you de-duplicate your SD card as well. Once it performs scanning of your device, it shows results in groups which makes it easier to manage. Its smart selection process allows you to select a first or last file from the group to delete. You can use this nifty tool to recover a lot of valuable storage space in a few moments time.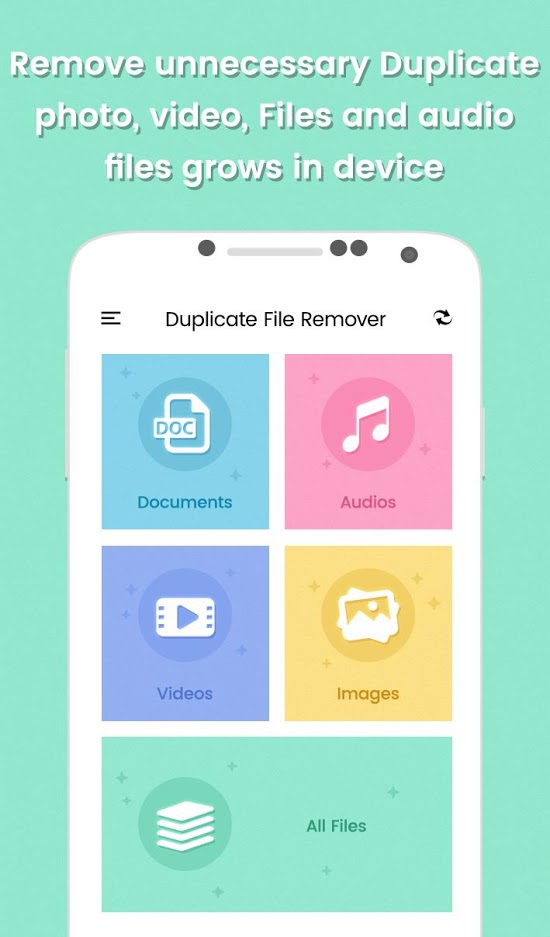 Another useful tool in the list is SD Card Cleaner. This powerful tool performs a deep cleaning of your device to recover lots of valuable storage space effortlessly. This speed booster tool can help you speed up your device performance significantly. You can use this tool to find and clean all junk files including duplicate files on your Android device. Further, it also helps you uninstall obsolete apps on your device to de-clutter your device storage. You can use this cleaner device for Android for instant and effective results.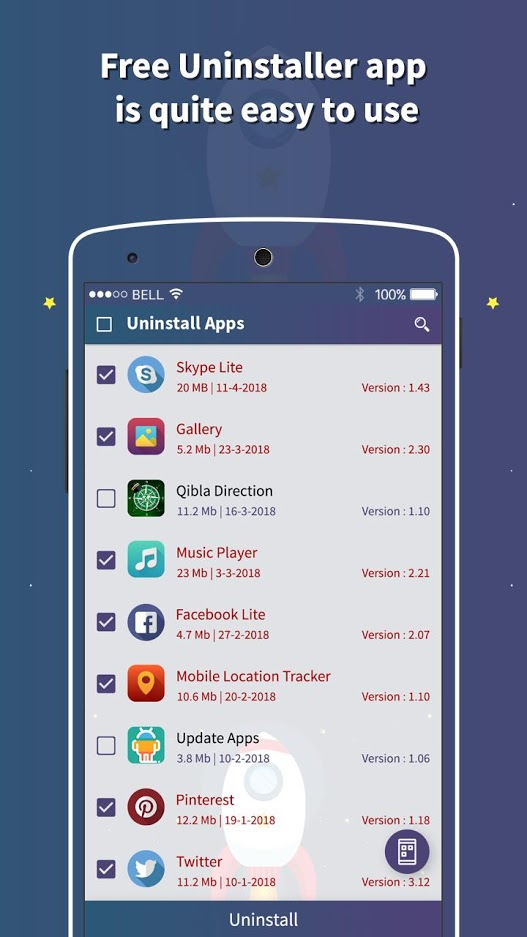 Duplicate Media Remover
Duplicate Media Remover works efficiently to clean both your internal (phone memory) and external storage (SD card). Here, you can select specific folders to perform scanning thus you keep other data safe from possible deletion. After it performs scanning your device, it auto-marks duplicate files for deletion to save your time. It allows you to schedule scan process on weekly basis. Here, you can share the scan results with your family or friends when needed. Further, it displays cumulative stats to help you keep a tab on your deleted data. It also performs routine searches to deliver highly accurate results.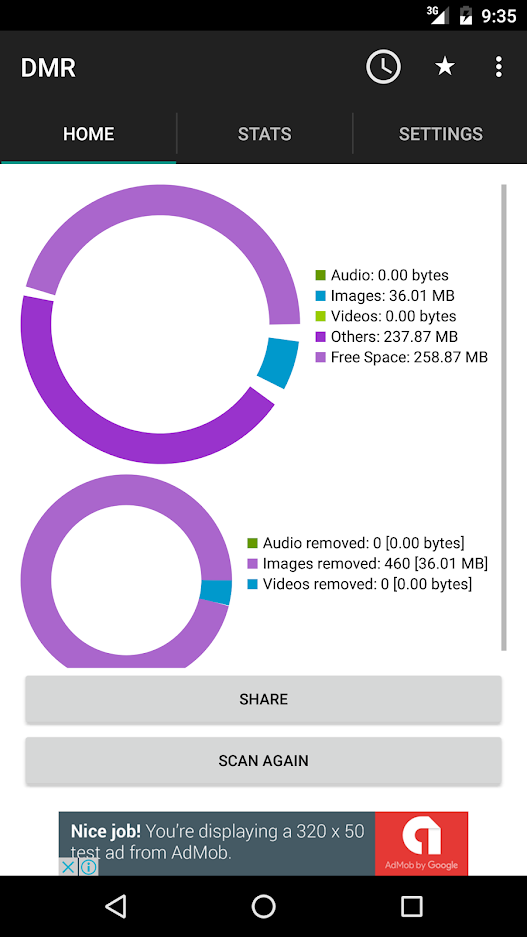 Conclusion: While duplicate files accumulate a lot of storage space on your device, best duplicate photo remover tools offer you an effective solution to deal with this junk. Here, we have discussed some of these effective tools in detail. If you had a great experience using any other duplicate remover tool then please let us know in the comment box.