SEO or Search Engine Optimization is a term that encapsulates all the activities that you need to perform in order to improve your website's organic or natural search ranking on the various search engines. The SEO activities are aimed at driving more and more traffic towards your website, so that the website visitors could be converted into actual customers to increase business.
There are basically two broad categories of SEO, namely: On-Page SEO and Off-Page SEO. On-Page SEO could be defined as the activity of optimizing individual web pages inside a website, so that they rank high on the Search Engine Results Page or SERP. While the activities performed off-page such as link building, social bookmarking, and social media activities come under Off-Page SEO. The aim of these activities is also to improve the search engine ranking of the website.
Since the work of search engine optimization begins with the on-page activities, we are going to discuss here seven important web page elements to consider for effective On-Page SEO:
Page Content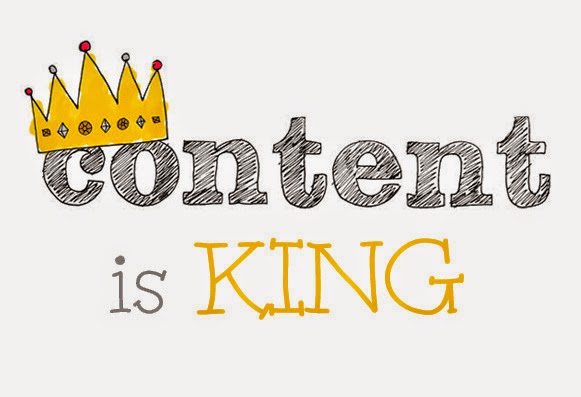 source: tetra9consulting.com
The story begins with the content; content comes first as Content is King. A website with relevant, original, well-researched, and well-written content is the most valuable asset to a website. Content is the most important page element which is acknowledged by major search engines like Google, Yahoo, and Bing in ranking web pages. You should be cautious in using keywords on the page. The content should not be stuffed with keywords because it will create an unfavorable impression on the mind of the visitors. Keywords need to be placed strategically and sparingly. If the website visitors find your content useful and engaging, Google will reward your web pages with a high page rank or PR.
Page Title & Meta Description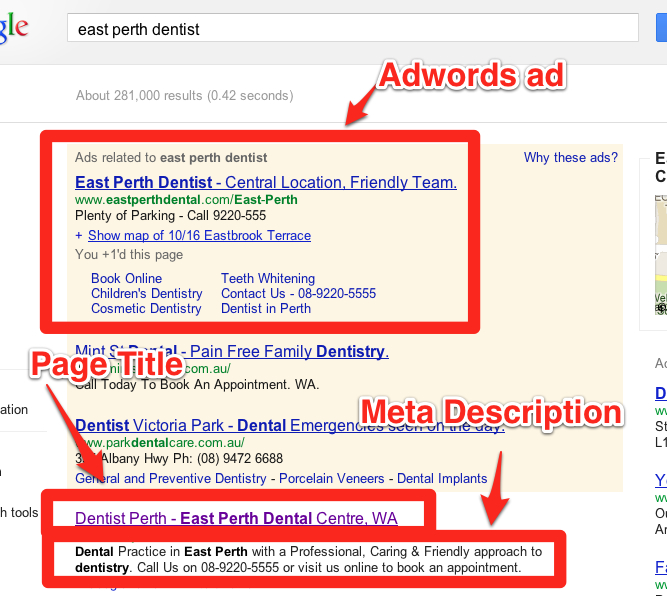 Source: thesearchengineshop.com
Page title & meta description constitute a part of the page source. They play a very important role in determining your website's position on the SERP. The page title, as the name suggests, appears on the top of the page in the horizontal panel. The same title also appears in the search results as the title tag; the blue color heading that you see with the various search results on a SERP. This title should be made carefully to present the central idea of a web page in one line, as to what the page is about. This title should preferably be up to 50-60 characters long because this is what Google displays. Then, meta description should ideally range between 150-160 characters, again recommended by Google. This description part is displayed under the blue heading or title tag on SERP; this is the first information that a net surfer gets about a web page. The meta description should therefore present the gist of a particular web page of a website.
Page Formatting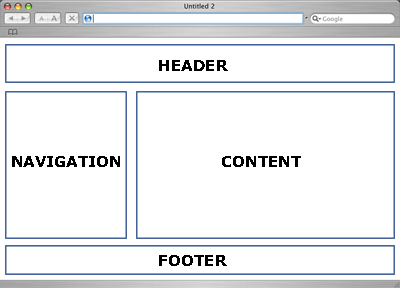 Source: bp.blogspot.com
Page formatting has to do with the proper arrangement and placement of various elements such as text, images, video, etc. One should judiciously make use of the headings (H1 tags) and subheadings (H2 tags) on the page to get the search engine advantage. Also, the images should be relevant to the content and supplied with appropriate image description (Alt tag). The font size of the body content or text on the page should be kept at least 12px. Text formatting such as bold, italics, and underline could be used where required. The main idea is to make the page search engine friendly and also aesthetically pleasing to the website visitor.
URL Structure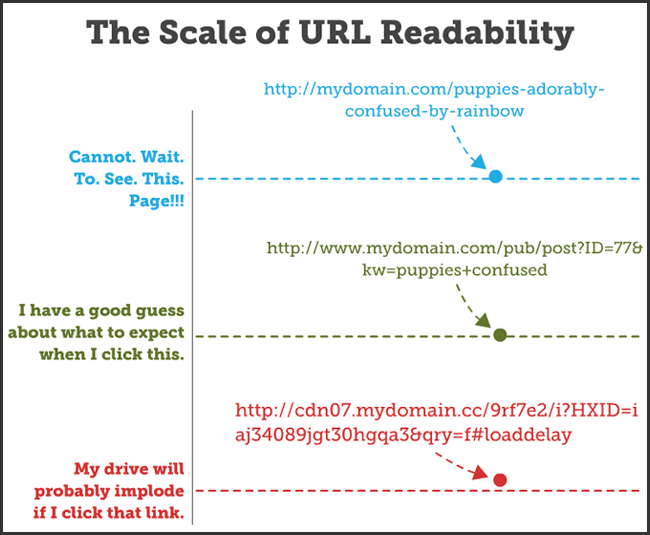 Source: moz
URL structure is an important page element from On-Page SEO point of view. The URL structure of your web page should be search engine friendly. That is to say, it should be kept concise; not more than 255 characters in length. Different words should be hyphenated or connected with a hyphen in between. It is preferable to keep relevant keywords in your page URL so that the web searchers get to know at once what the page is about. URLs supplied with relevant keywords also attract the search engine spiders. Given below is an example of a good and bad URL:
Good URL: https://www.your-company-name.com/on-page-seo-tips/
Bad URL: https://www.your-company-name.com/onpageseo/123
Internal Links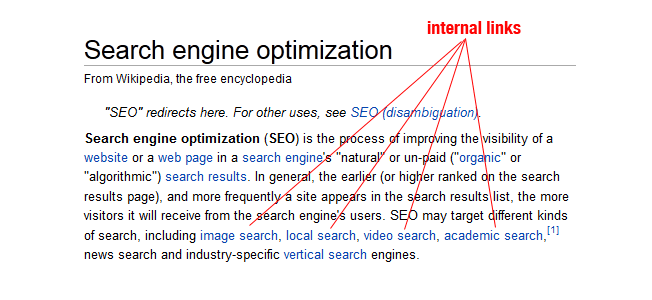 Source: wikipedia.com
People generally think that external links or backlinks are the only effective SEO strategy. Well, there is no doubt that external links are important, but the internal links also have a vital role to play. These links facilitate the visitors on your website to navigate to various associated pages conveniently. They also make the search engine spiders to crawl on different pages on your website once they enter your site. This is so because the spiders are fond of links and thus, they follow the links on various pages. The primary types of internal links are content links and permanent navigation links. These links are, no doubt, powerful weapons in your SEO arsenal.
Responsive Design

source: fastcompany
According to Firstpost, there are over 300 million smartphone users in India at present. They are obviously in billions around the world. These numbers are constantly rising by each passing day. Also, the total count of people who use their smartphone to surf the internet has already outnumbered the combined desktop and laptop web users. In such a scenario, no business can afford to overlook the importance of a website that is fit for mobile usage. A responsive design does just that; it makes a website fit to adjust to any screen size, be it a desktop PC or a mobile phone or a tablet. This provides a uniform web browsing experience to the users using multiple devices and enhances the reach of the website manifold. No surprise that responsive web page design qualifies as a vital On-Page SEO activity.
Loading Speed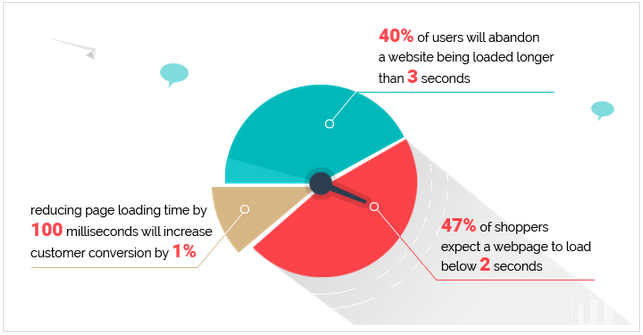 source: licdn.com
Google is paying a lot of significance to the loading speed of a website. This is in line with the efforts that Google is making towards making the web faster. The fast loading sites obviously get an edge in the PR. As per the New York Times also, the web users nowadays don't have much patience and they decide to abandon a website if its loading speed is merely 250 milliseconds (1 second = 1000 milliseconds) slower than that of the competitor's site. This may sound strange, but this is true. On-Page SEO works towards bringing down the loading time of a web page by optimizing the various page components ranging from page code (CSS, Java Script, and HTML) to redirects and cache to images.
The above-mentioned seven web page elements must be stressed upon while conducting an On-Page SEO activity on a website. If everything is done properly, the search engine ranking of the site is bound to soar high. It is always advisable to avail the services of a competent SEO services provider in order to get the desired result. SEO is a specialized activity which combines various techniques and procedures that need to followed properly, and require constant effort and monitoring for some time to give results; hence, the need for professional services.