Are you looking for Virtual Service Providers in London then you're in the right place! In this blog, we will show top Virtual Service Providers in London including website, phone, email, Address and more.
Virtual services are on the rise while everyone accepts work from home scenarios and tries to make their way from small enterprises to big ones.
As you may know, there are plenty of virtual service providers there to choose from, but the options make us confused all the time. So to make all of this simple, we are going to share the top 10 virtual office service provider in London.
If you are one of the freelancers, small business, or working from anywhere, you might be looking for a virtual service for your work that fulfills your requirements.
First of all, learn about a virtual office…
What is virtual office
A virtual office provides you with a registered office address in a high-profile area, guaranteeing that you impress your clients right away. With this programs, you may use your new London address in your marketing materials, such as your website, business plan, and brochures.
Mail forwarding to your home address will save you time, or you can come in and pick up your mail. You may also take benefit of our virtual assistant call answering service, which provides you with a London phone number to establish credibility in the city.
Learn: 8 Creative Virtual Conference Ideas to Try in 2021
A London virtual office is the way ahead if you want to guarantee you have the correct business address without the accompanying expenditures of renting an office in the heart of the city – but which one is ideal for you? Let's take a look at some of our favorites.
Virtual service providers in London have massive competition. This is why as a customer, you have amazing options to choose the right virtual office solution for your business.
Well, let's begin …
10 Best Virtual Offices in London
UK Postbox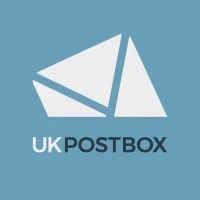 With multiple virtual address possibilities and an online mail management tool, UK Postbox takes things to the next level. They give all of the capabilities you'll need to receive and handle your mail from afar, including interfaces with Microsoft Onedrive and Google Drive.
You may log onto their platform and determine what to do with your mail on a case-by-case basis, such as having it opened and scanned, having it sent unopened to anywhere in the globe, having it kept physically or electronically, having it safely shredded, and more.
They provide a variety of addresses in London and around the United Kingdom, including a PO Box, Royal Mail redirection, personal street addresses, and business addresses that may be used for UK company registration.
Address: UK Postbox Ltd, 13 Freeland Park, Wareham Road, Lytchett Matravers, Poole, BH16 6FH, UK
Phone: —
Email: —
Website: https://www.ukpostbox.com/
Icon Offices: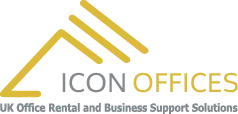 Icon Offices provides a variety of services, including phone answering and mail forwarding 24 hours a day, 7 days a week. Prices start at an affordable 99p a week and up to £6.99 per week depending on the service you require. Iconoffices is also your one-stop shop for everything else you could need for your new business, such as a logo or accounting services.
They provide one of the most affordable business creation services in the UK. They also offer office renting services to suit any budget or demand. Their London and Essex business centers provide everything from low-cost virtual offices to all-inclusive private luxury serviced offices. They also provide call answering, corporate logo development, UK multi-currency bank account setup, accounting services, UK business VoIP services, and other business support services.
Choose from 4 Exclusive Addresses
Suite / Office XX, 321-323 High Road, Chadwell Heath, Essex RM6 6AX. UK
Suite XX, Unit 3A, 34-35 Hatton Garden, Holborn, London EC1N 8DX UK
Suite / Office XX, 58 Peregrine Road, Hainault, Ilford, Essex IG6 3SZ UK
Suite / Office XX, 182-184 High Street North, East Ham, London E6 2JA. UK
Iconoffices.co.uk is one of the great places to shop among virtual service providers in London.
Address: Head Office 321 – 323 High Rd Chadwell Heath Romford Essex RM6 6AX United Kingdom
Phone: 442034325444
Email: [email protected]
Website: https://iconoffices.co.uk/
Smithfield:

Smithfield is a virtual office service provider at the top of the market. They not only offer a business address and mail forwarding services, but they also have two sites in London to select from Blackfriars and Farringdon. They can provide conference rooms, private offices, bathrooms, and bicycle storage if you need real office space. For over 25 years, a family firm has provided professional, fully-serviced, and virtual office space in London. Our locations in Farringdon and the City of London provide unmatched client service and flexible terms to fit your individual needs.
Their virtual office allows businesses to establish and maintain a presence in London without having to rent a physical location. A renowned London postal address, professional call answering, mail forwarding, and access to various meeting spaces are all included in their membership package.
Location:
Farringdon-5 St John's Lane EC1M 4BH

Blackfriars-

8-12 New Bridge Street EC4V 6AL
Address: 5 St John's Lane, London, United Kingdom, EC1M 4BH
Phone: 0207 250 4700
Email: [email protected]
Website: https://www.smithfield.co.uk/
Virtual Headquarters: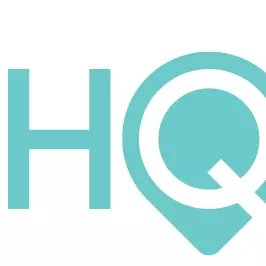 With a vast network of quality virtual offices around the UK, Virtual Headquarters are the virtual office specialists. As part of your package, they include registered address services, mail forwarding, and scanning, as well as call answering and dedicated phone lines. Meeting rooms may also be rented at several of their sites. Virtual Headquarters also offers multi-site alternatives that may be customized to meet your needs if you need more than one virtual office location.
The creative virtual office solutions from Virtual Headquarters will help you project a professional business image. Virtual headquarters takes your calls, manages your mail, and answers your clients' questions. We can help you minimize expenses and move ahead whether you're self-employed, a start-up, a small business trying to expand, or a worldwide organization looking to establish a UK presence.
Locations
Aberdeen, Bath, Bedfordshire, Belfast, Berkshire,
Canterbury, Coventry, Ellesmere Port
Birmingham, Essex, Bournemouth,Bristol, Camden,
Cheshire,Dorset, Durham, Edgbaston, Edinburgh
Dudley, Bradford, Bolton, Cambridge,Cardiff,Chester,
Exeter Fitzrovia Fulham Glasgow Gloucestershire Harrogate Harrow Hereford Hertfordshire Hull Kent Knightsbridge Leamington Spa Leeds Leicester Liverpool London City Maidstone Manchester Mayfair Newbury Newcastle Norwich Northampton Nottingham Oxford Peterborough Plymouth Portsmouth Preston Reading Sheffield Slough Soho Solihull Somerset Southampton Southwark St James's Stockport Surrey Swindon Warrington Warwickshire Wembley & Brent West London Windsor Worcester Yorkshire
Address: NEWMINSTER HOUSE 27-29 BALDWIN STREET BRISTOL BS1 1LT
Phone: 3302 232605
Email: —
Website: https://www.virtual-headquarters.com/
Company Address:

Company Address is a virtual office that provides a comprehensive range of services. They can not only assist you in forming your Company, but they can also provide infinite mail processing, ensuring that you get all of your mail digitally or have any formal mail redirected.
Company Address may also give an outstanding postcode with a City of London address.
You'll be able to utilize this famous London UK Virtual Office to market your business practically immediately after enrolling with Company Address. You may use this Address to boost your local presence on your website, sign off emails from this location, and generate advertising materials for this virtual office.
Address: London
Phone: 44 (0) 20 72489249
Email: [email protected]
Website: https://www.companyaddress.co.uk/virtual-office
Virtually There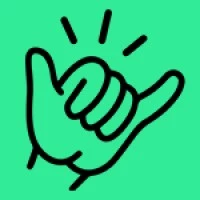 Virtual Office Service has you covered from a registered company address to mail forwarding and scanning. They also offer to forward any mail or parcels for you globally, with a selection of packages for businesses, lone traders, and even individuals.
Your business may continue to flourish as you work from anywhere in the globe with a Virtual Office. Your new address should be prominently displayed on your website and marketing materials. It may be used to create invoices, web listings, and directories, among other things. Any mail you receive is gathered by our team and routed to your inbox or the Address you provide. Your virtual office phone can also be redirected to your mobile phone.
Then you may work wherever and whenever you choose while still having complete control over your mail and workplace.
Address:
Offices 4th Floor, Silverstream House, 45 Fitzroy Street, Fitzrovia London, Greater London, United Kingdom W1T 6EB
Offices Office One, 1 Coldbath Square, Farringdon, London, Greater London, United Kingdom, EC1R 5HL
Phone: 0203 476 9645
Email: [email protected]
Website: https://www.virtualoffice-london.co.uk/
Your Virtual Office London or Capital Office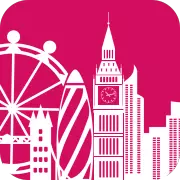 Capital Office is ideal for any company that needs a London registered office location.
The firm offers a variety of packages that include domain names and mail forwarding on a daily, weekly, or monthly basis. They provide a client portal for account management as well as a worldwide forwarding service.
your virtual office provides your Company with the most prominent virtual office services available, as well as a variety of supplementary add-ons that can be set up quickly to provide immediate credibility, professionalism, and hassle-free administration at a low cost.
Address: Capital Office, Kemp House, 152 – 160 City Road, London, EC1V 2NX
Phone: 44 (0) 207 566 3939
Email: [email protected]
Website: https://www.yourvirtualofficelondon.co.uk/
Hoxton Mix: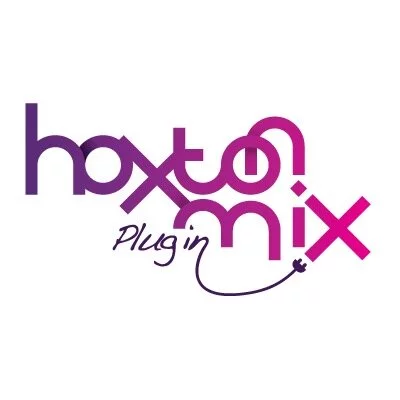 Hoxton Mix provides businesses with a premium virtual registered office located in the heart of Shoreditch! They provide phone answering services and coworking spaces if you need physical office space and a variety of packages ranging from simple mail processing to mail scanning.
There are no setup fees or hidden expenditures, simply a simple tiered plan system to choose from.
The Hoxton Mix Virtual Office London provides you with all of the advantages of a great London company address in the center of London's bustling technology district without the high costs.
You may use our Address as your Company's registered address with Companies House and our Directors Service Address add-on to hide your home address from customers, suppliers, and other third parties.
Address: The Hoxton Mix, 3rd Floor, 86-90 Paul Street, London, EC2A 4NE
Phone: 0203 475 3374
Email: [email protected]
Website: https://www.hoxtonmix.com/
Servcorp: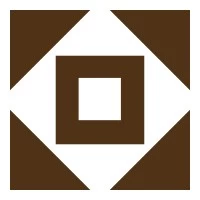 Servcorp's tagline is 'Everything but the office,' and it means exactly what it says. They provide a dedicated receptionist, a local phone number, and if needed, coworking locations. With facilities in Mayfair, Canary Wharf, Leadenhall Building, and Old Broad Street, Servcorp enables even the tiniest businesses to have the image and support of a worldwide corporation.
Locations
One Mayfair Place
The Leadenhall Building
Dashwood House
Canary Wharf
Virtual Office Locations in London
Level 1, Devonshire House One Mayfair Place London UK W1J 8AJ
Level 30, The Leadenhall Building 122 Leadenhall Street London EC3V 4AB
Level 17, Dashwood House 69 Old Broad Street London EC2M 1QS
Level 18, 40 Bank Street Canary Wharf London E14 5NR
Address: —
Phone: 442032057100
Email: —
Website: https://www.servcorp.co.uk/en/virtual-offices/
UBC: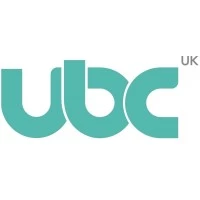 Virtual office locations in additional UK cities, such as Birmingham and Southampton, are available through UBC. Not only do they provide call answering (with their own phone number and dedicated receptionist), but they also provide meeting room amenities if needed.
If you aren't ready to perpetrate to a long-term position, a UBCUK 'virtual office' may provide you with the benefits of a prominent location and professional office assistance for as low as £45 per month.
UBC sites provide virtual office services such as call answering and mail forwarding and access to coworking hot desks, conference room rental, and administrative assistance.
Virtual Offices in
Birmingham Business Park
Brentford
Cirencester
Fleet
Henley-in-Arden
Southampton
Warrington
Address: Solihull, Birmingham
Phone: 0800 169 9822
Email: [email protected]
Website: https://www.ubcuk.com/virtual-office/
Conclusion:
All the virtual service providers in London have unique and amazing services to offer for businesses. However, we also advise you to do the same research as we did to find out which platform and services are suitable for you according to your budget and requirements.