It's likely that you've chosen WordPress as your platform because, as a blogger, you're probably very content orientated. WordPress is an excellent way to get your content out there, sharing your thoughts and findings with the world. However, if you're using WordPress without making full use of the plugins means you're not getting the most out of it.
Whether you're a WordPress novice or you just want to find out more about the different plugins available, here are the top 20 WordPress plugins every blogger needs:
WordPress Plugins for SEO
1. Google XML Sitemaps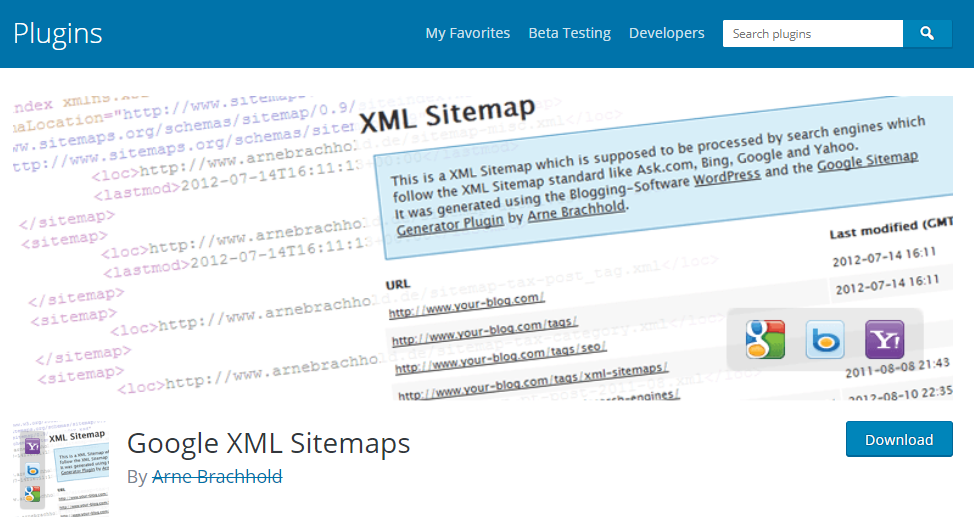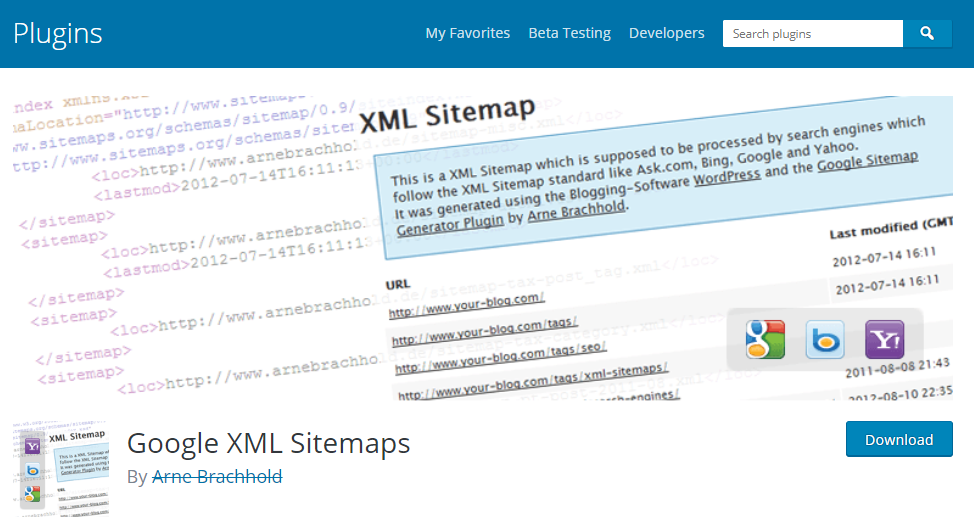 The Google XML Sitemaps plugin is a useful SEO tool for WordPress. Bloggers need to raise as much brand awareness online as possible through SEO, so installing a great plugin is extremely helpful. By creating an XML sitemap, your website is much easier for Google to crawl and read, eventually helping your site rank higher.
2. Yoast SEO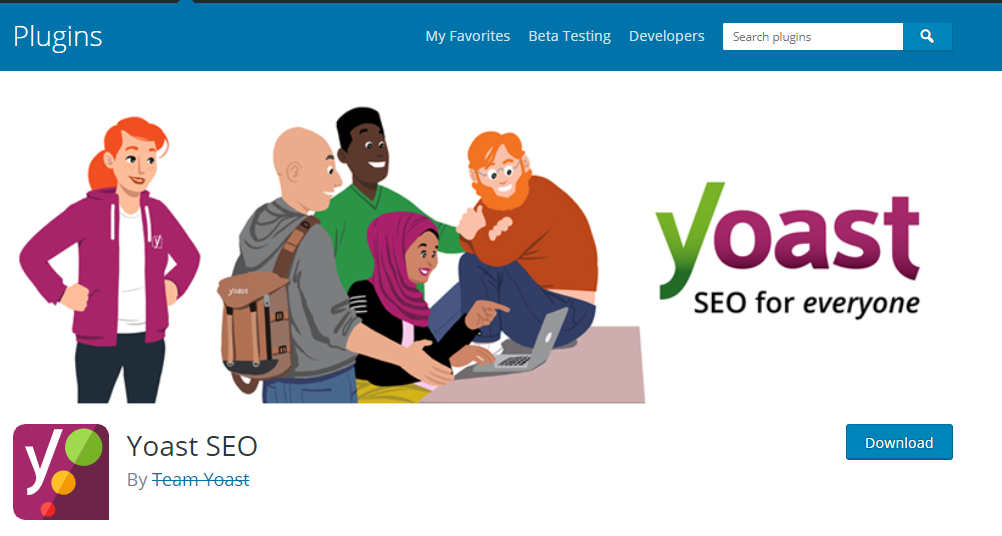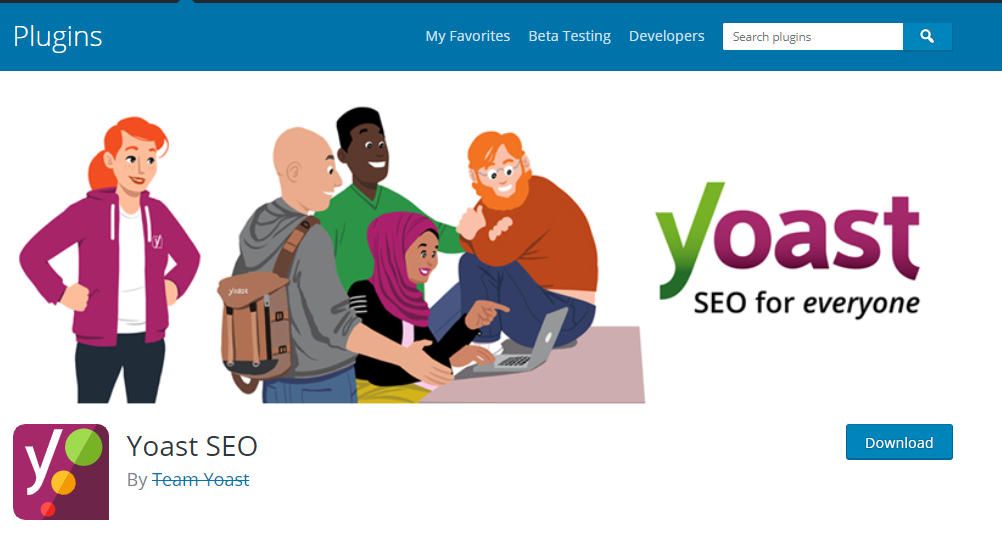 Yoast SEO is one of the most popular SEO plugins for WordPress. It will analyse your content, ensuring that you're using enough keywords and that the content is readable for users. It can also improve your ranking in search engines when you follow it's traffic light system and make everything green with its recommendations.
3. Broken Link Checker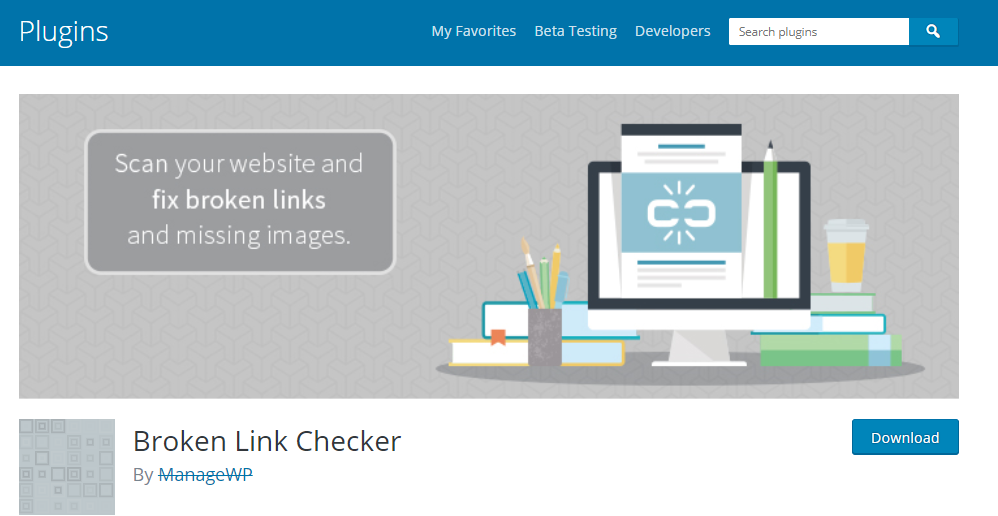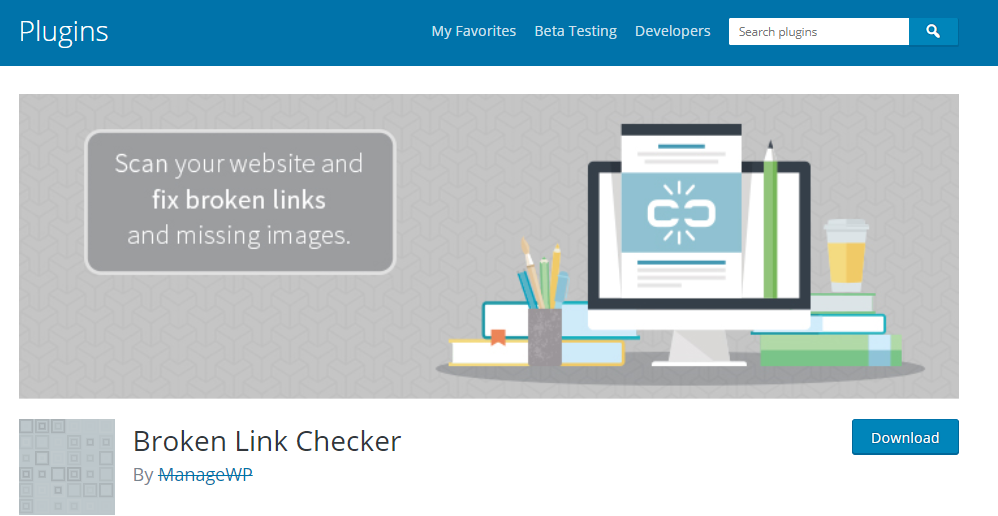 The Broken Link Checker plugin will monitor your website for all broken links automatically. It will check all your posts and other content for broken links, notifying you when it finds any. This means you can rectify the problem right away, keeping your website looking fresh and up-to-date.
4. Google Analytics by Yoast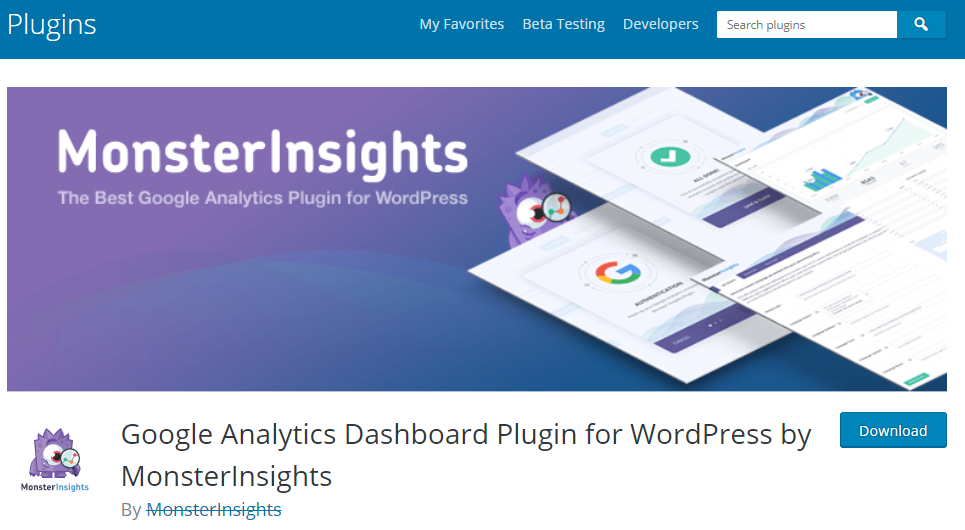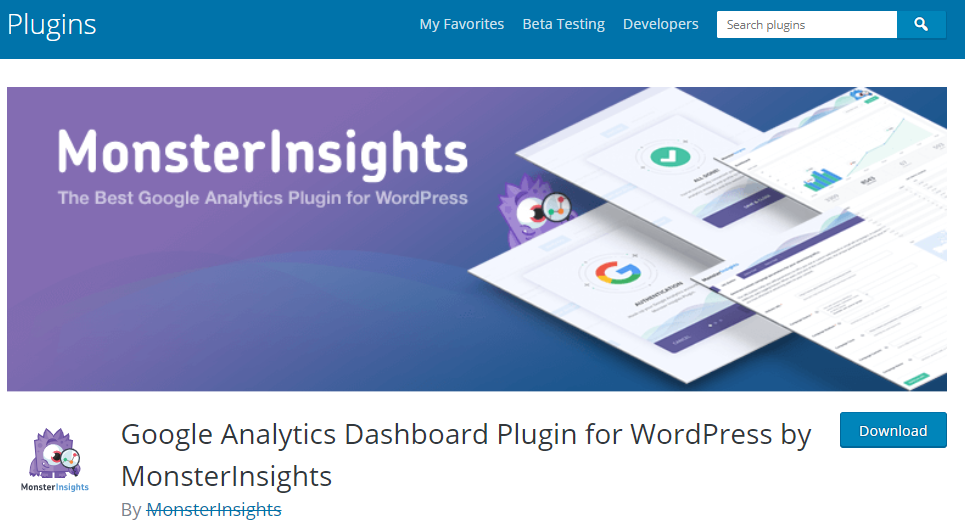 If you frequently open more than one browser tab and feel overwhelmed, then the Google Analytics plugin can help! It keeps your Analytics and WordPress all in one place. And if you've not already got Analytics set up for your blog, then get to it!
5. Redirection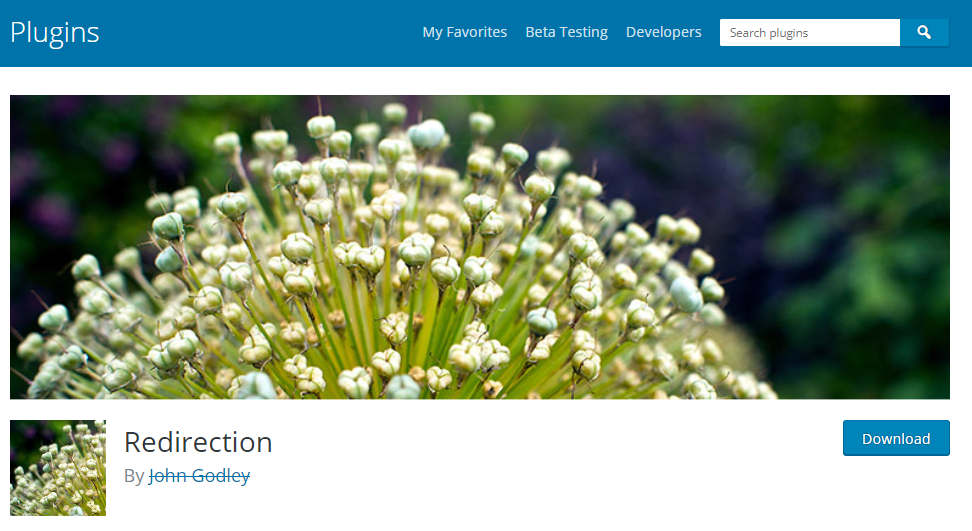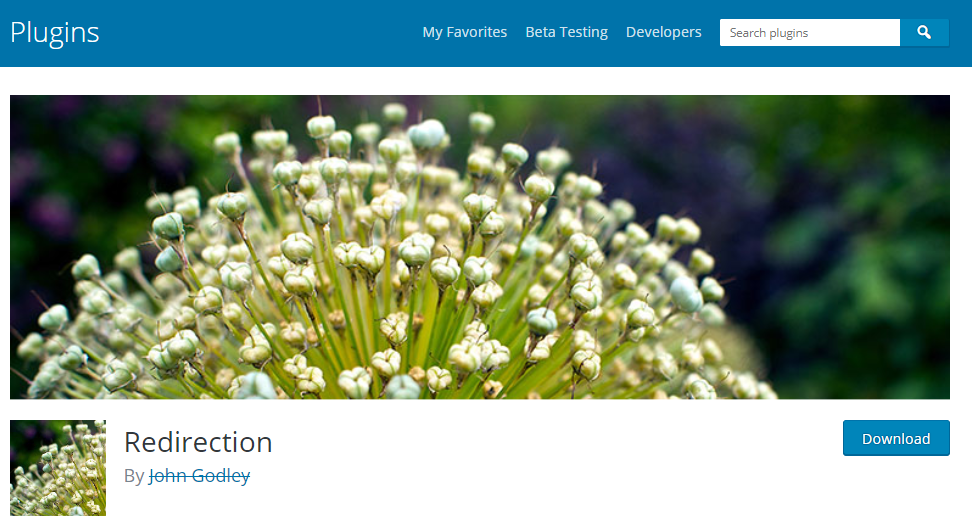 In some cases, you may need to change the permalinks of your posts but then forget to redirect them. This will send users to an old URL that doesn't exist anymore. The Redirection plugin can manage all 301 redirects and keep track of 404 errors.
WordPress Plugins for Security
6. Wordfence Security
It's crucial that your keep your site secure from hackers. App developers and software engineers are constantly been battling against such threats. By installing Wordfence Security, you're taking a big step in securing your site. It features Firewall protection, malware scan, blocking, live traffic monitoring and login security.
7. Jetpack
Jetpack is a must have for every WordPress website. It offers plenty of great features that will enhance the security of your site, website performance, traffic growth, image optimisation and more. It can also automatically share your content with third-party services like search engines to help increase your reach and traffic.
8. VaultPress
VaultPress, as the name would suggest, is geared towards security for your WordPress site. It lets you sync every post, comment and media file, creating real-time automatic backups for your website. You can restore your website in a matter of seconds with this plugin, so it's incredibly useful to have as a backup.
WordPress Plugins for Site Performance
9. WP Smush
Keep your blog running as fast as possible by compressing your images with the WP Smush plugin. Often, images can take up a lot of storage space while slowing down your website. By putting them through this simple plugin, you can optimise all of your image files in JPEG, GIF AND PNG formats using advanced compression techniques.
10. BJ Lazy Load
If you're uploading a blog with lots of images, then it could take hours for it to finally load. However, with BJ Lazy Load, you can replace all your post images with a placeholder which loads the content as it gets close to entering the browser screen. Ultimately, this should ensure your site runs a lot faster for the user.
11. WP Super Cache
Caching a WordPress site is something that is good for a fast and reliable website. It's easy to use and setup, meaning virtually anyone can do it! All you need to do is install it, activate it and check a few boxes to configure the plugins and you're ready to go.
12. W3 Total Cache
Similar to WP Super Cache, W3 Total Cache helps you improve your website performance. It will store the website data temporarily so that it loads faster the next time the user opens the same page. Therefore, helping the user experience become a lot smoother and more seamless.
Plugins for E-Commerce
13. WooCommerce
This plugin is great if you want to convert your regular blog into a place where you can also sell things. Bloggers who sell merchandise often go down the WooCommerce route. Essentially, it can help you create an online store. You'll have multiple design options and ways in which you can customise it, making it your own.
When it comes to e-commerce plugins for WordPress, WooCommerce is the best and so the only one we included on this list. To get better, you may have to move to a e-commerce only platform, like Shopify.
Plugins for Email Marketing and Contact
14. Everest Forms
In order to seem open and approachable to your readership, it's important that your blog features a contact page. This can allow your readers to get in touch with any questions or compliments they may have! With Everest Forms, you can create your very own contact form. It has a set of general fields alongside advanced fields, and you can select which are most appropriate for your site.
15. Contact Form 7
Contact Form 7 is an easy to use WordPress plugin that provides your page with a contact form. It's a little different to the previously mentioned Everest Forms as it mainly focuses on contact pages. You can add different forms and give them different names, like if there are two of you running the same blog, for example.
16. MailChimp
If you like to keep your readers updated with regular emails, then MailChimp is a great plugin for you. You can send and track all your emails for free. You can create your own opt-in forms to add more subscribers to your mailing list and is easily integrated with any other form on your website like a contact form, comment or checkout form.
Plugins for Usability
17. Social Icons
To boost your social media profile, you'll want as many of your blog readers to make their way to your channels. Social Icons allows you to display popular social icons on your website, so you can add them to the pages or posts. It supports over 100 popular platforms and is simple and easy to use.
18. Regenerate Thumbnails
If you've ever switched themes and decided to change things up with your blog, then you may have experienced a slight clash when it comes to your images. Sometimes it can leave your featured and thumbnail images looking a little blurry. Regenerate Thumbnails can regenerate your media as much as you need.
19. Akismet
If you're tired of seeing spam comments and emails on your site, then install the Akismet plugin. It can help prevent comment spam and can even delete all the junk comments that may slip through the net. It can view the number of approved comments for each user, see the URLs in the comment body and remove any suspicious links.
20. User Registration
User registration allows users to register themselves on your site. You can select an 'anyone can register' option to enable the WordPress registration or membership feature. Now, users can log into your WordPress can get themselves into your site with their username and email.
And there you have it! Twenty of the best plugins for your WordPress site which should help you to enhance the performance, usability and overall security of your blog! Install today and enjoy the benefits it brings to your blogging experience!