Every human being is unique and has different demands and needs. As a business owner, it becomes almost impossible to cater to each of their individual preferences. But with the advent of Data Analytics transforming the world of business, the unthinkable has been made possible. And, when you put mobile technology in the grind, things just become accessible on the go.
With the help of the 2.5 quintillion bytes of data mined every day using analytical tools and data apps on mobile, business decision-makers all around the world are identifying the problems and detecting opportunities to churn more numbers.
But what is Big Data all about?
Visualisation of Big Data involves presenting data in a format to make it easier to understand and interpret. Concluding a chunk of numbers and percentages can be difficult. But when you get to turn data into pictures, it becomes easier to take in the data at a glance and analyse it to understand what the data has to say.
If you want to recognise the benefits of using big data for your business, here are ten mobile apps that you can turn to and start making better business decisions today!
10 Mobile Apps for Better Big Data Visualisation
Here are the best mobile apps that will help you mine and visualise big data on the go for faster results for your company.
1. Tableau-Help anyone see & understand their data: Free Data Visualization Software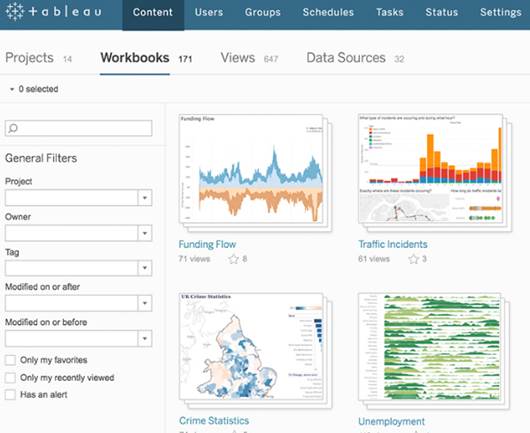 Among the market leaders of its kind, this business intelligence software is easy to use that comes with an intuitive drag facility and drop interface. Ranked the best for its fast analytics, Tableau is 100 times faster than its other competing solutions. The app lets you combine multiple views of the same set of data for better insight.
You can share the dashboard from your mobile to other mobile devices. There is a website extension, which allows you to go live on the web in just a few clicks. The public version is a free-to-use app, but there is a premium version too.
2. SAP BusinessObjects-Business Intelligence Software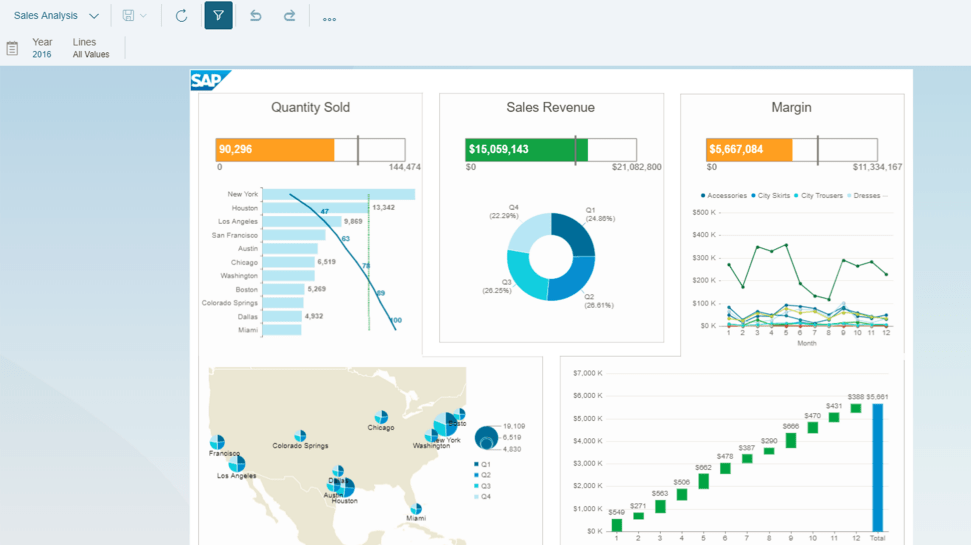 To turn your business into a digital enterprise, SAP BusinessObjects is the ultimate app that your phone must make space for. The app offers real-time insight to help you make data-driven decisions.
With real time information, you get to empower your sales, finance, operations, marketing and HR teams to make collaborative decisions that are more accurate and smarter. The app comes in all versions – Android, iOS and Windows.
3. Google Chart-JavaScript based charting library


Who better to trust but Google, the leader, when it in the big data game? Google Chart has a simple interface and can be used to visualise large chunks of datasets. The app comes with an extensive gallery of chart options ranging from simple line graphs to bar charts and hierarchical tree charts. You can customise the charts to understand the data as per your convenience.


The charts are available in HTML5/SVG format, which makes it easier to cross-browse in all kinds of devices. The app comes with free trials and then you can go for the premium version as a part of the Google Analytics package.
4. Roambi-Now SAP Roambi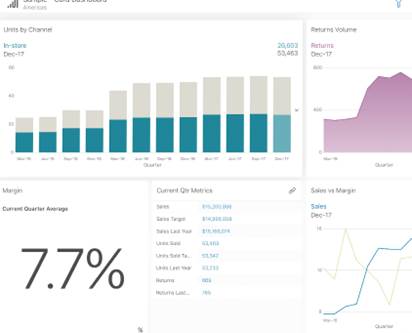 Roambi is an analytics and data visualisation app that was designed primarily for mobile use. It has a quick and intuitive ability to access and share information within an enterprise. With Roambi, you can create and share dynamic presentations with your sales and marketing team and make better business decisions that can help you take your company to the next level.
The app offers access to easy-to-use business intelligence tools that can consolidate data from multiple sources into the same page. The app is quick and allows easy mobile access for users to turn the data compilations on any device, from any location, at any hour of the day.
5. FusionCharts-JavaScript Charts for Web & Mobile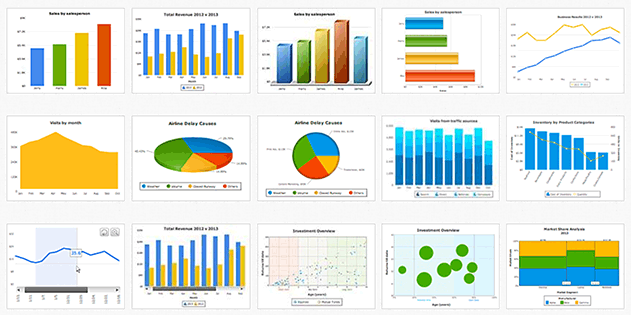 Based on Javascript, FusionChart is a charting library that was made for both web and mobile devices. But that is not the only reason why you should go for this app. The tool has a strong customer base, with more than 50,000 customers from across 130 countries, that includes big-shot brands like Intel, Microsoft, Google and more.


You can use more than 100 chart styles in both 2D and 3D modules. The chart also comes with a good number of functionalities like animation, panning, and scrolling. The app is compatible across all devices – Android, iPhone, iPad, and Windows.
Download it from here.
6. HighCharts-Interactive JavaScript charts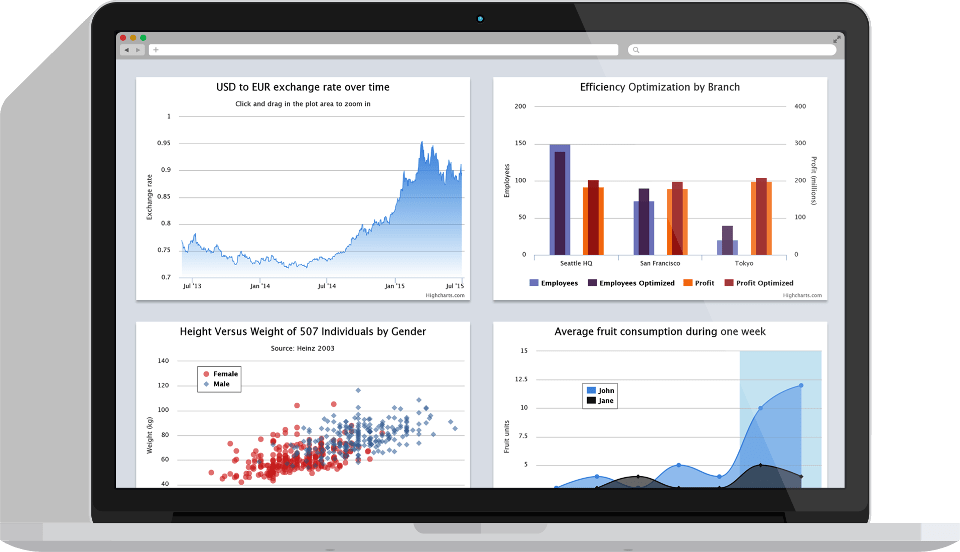 If your team of analysts is proficient in Javascript, then HighChart is just the app that you and your team need to have. HighCharts uses JavaScript codes like SVG, VML and HTML5 to prepare charts for various browsers and mobile devices. What sets the tool apart from the other data visualisation apps is its ability to process real-time JSON data. The app then goes on to display the real-time data in various kinds of charts as per your requirements.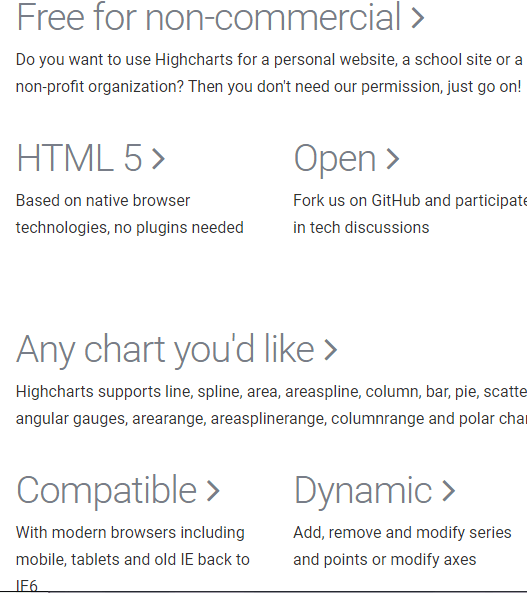 The mobile version of the app is accessible without any additional charges. However, there are locked features that you can use when you pay the subscription.
Download it from here.
7. Qlik-Data Analytics for Modern Business Intelligence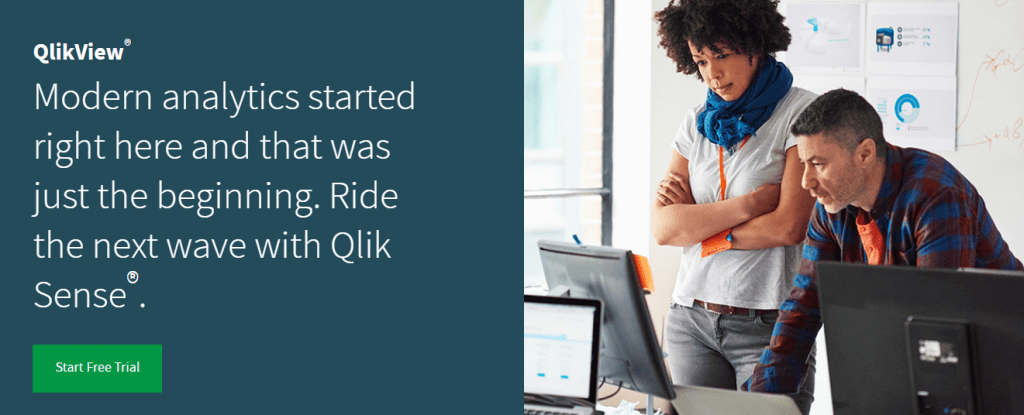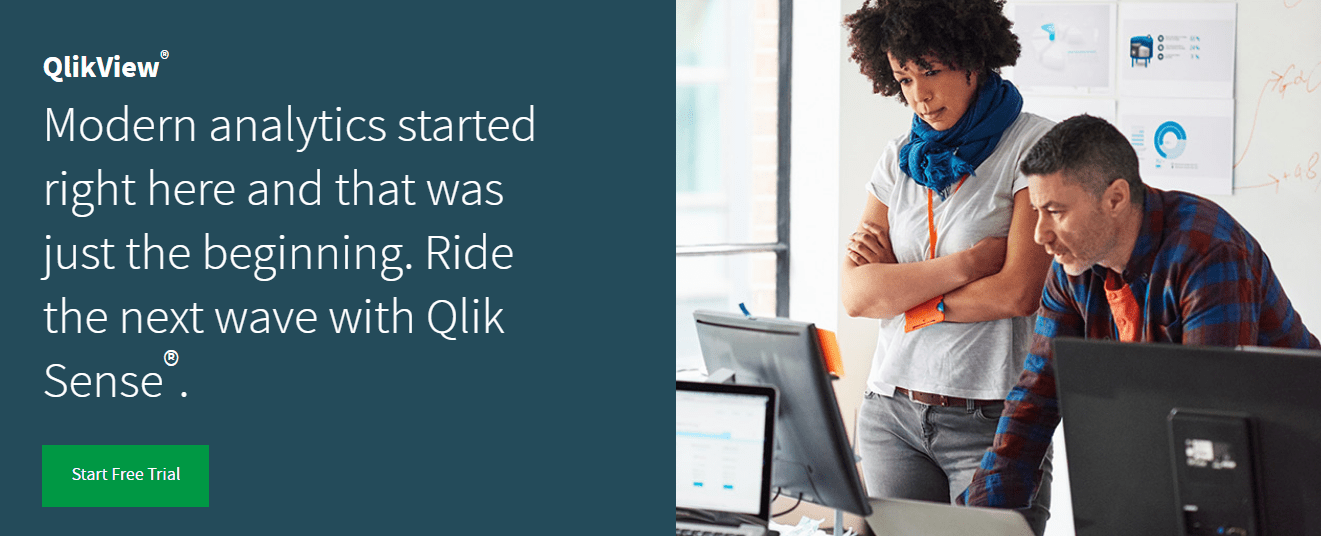 A favourite among small-business owners, Qlik allows users to analyse data on sales and marketing with ease. You can create interactive reports with minutely chalked-out graphs and charts. The software simplifies data analysis via written statements on your sales assignments to help you make well-informed business decisions if you cannot figure out charts and numbers.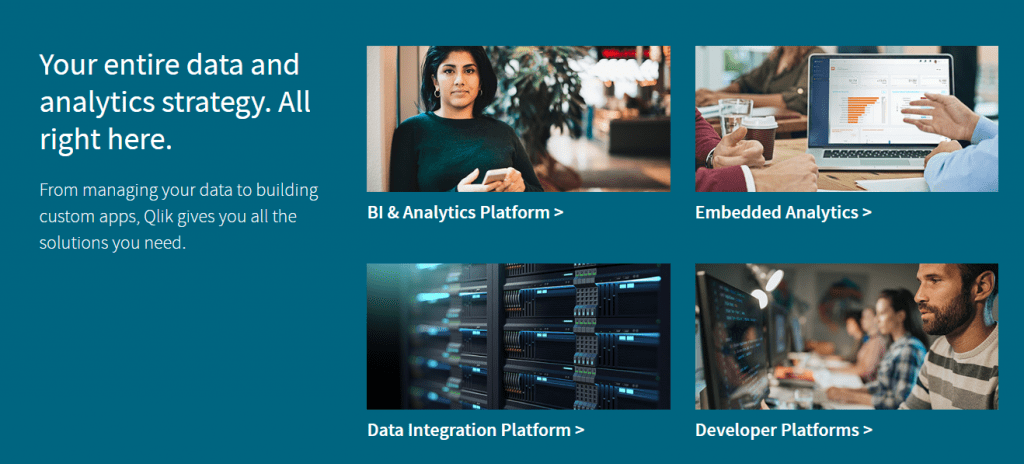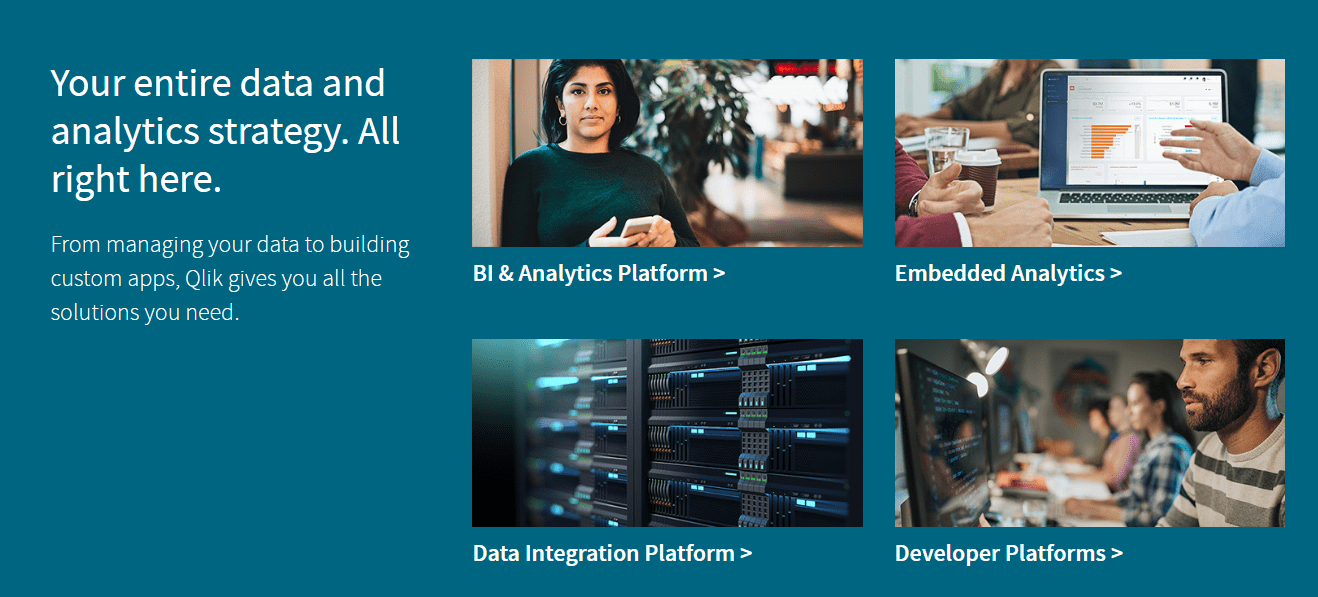 Qlik comes with a drag-n-drop interface that makes it even easier to use, and its Smart Search feature can uncover relationships based on the mined data. You can also explore various data sources in this single app across multiple platforms – mobile (iOS, Android and Windows) as well as desktop.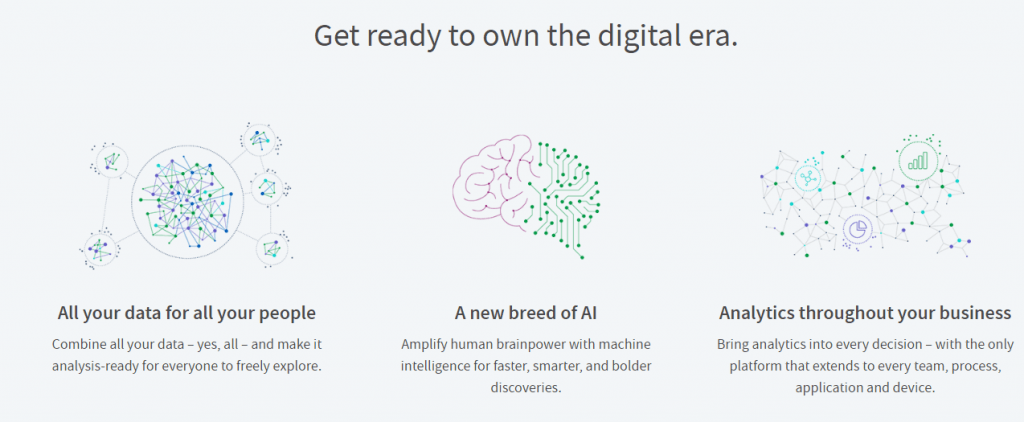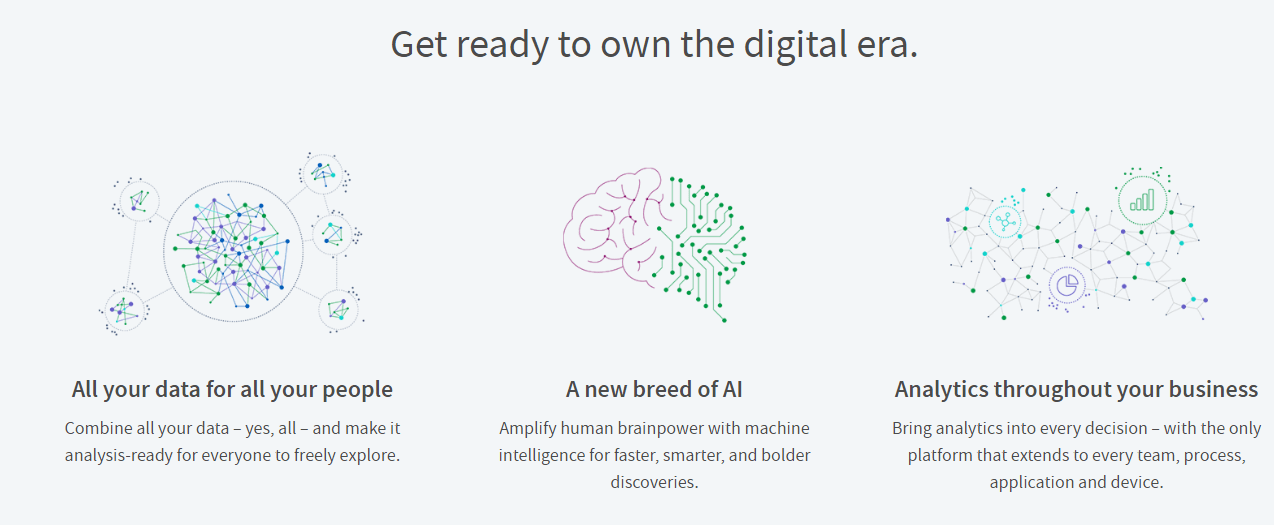 Download it from here.
8. Salesforce Einstein Analytics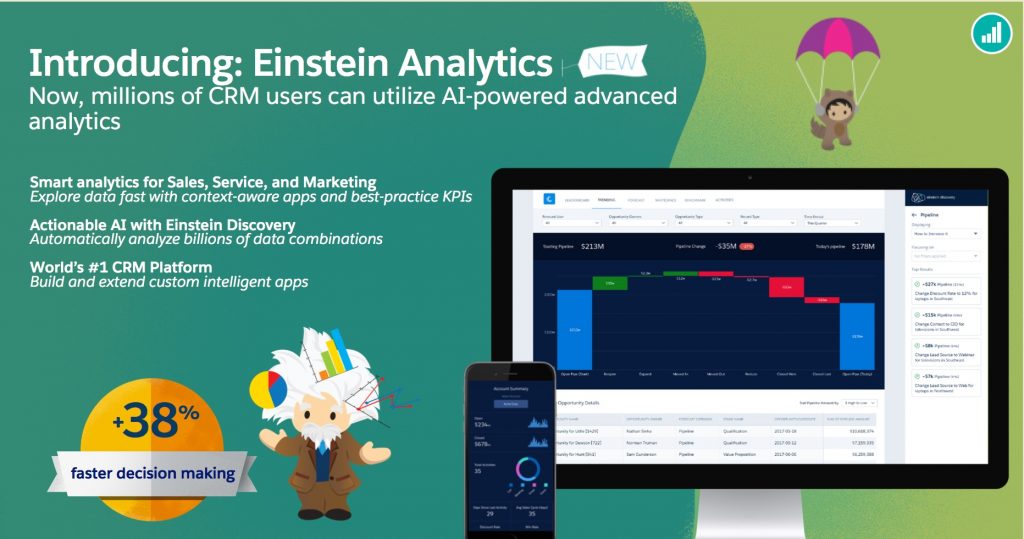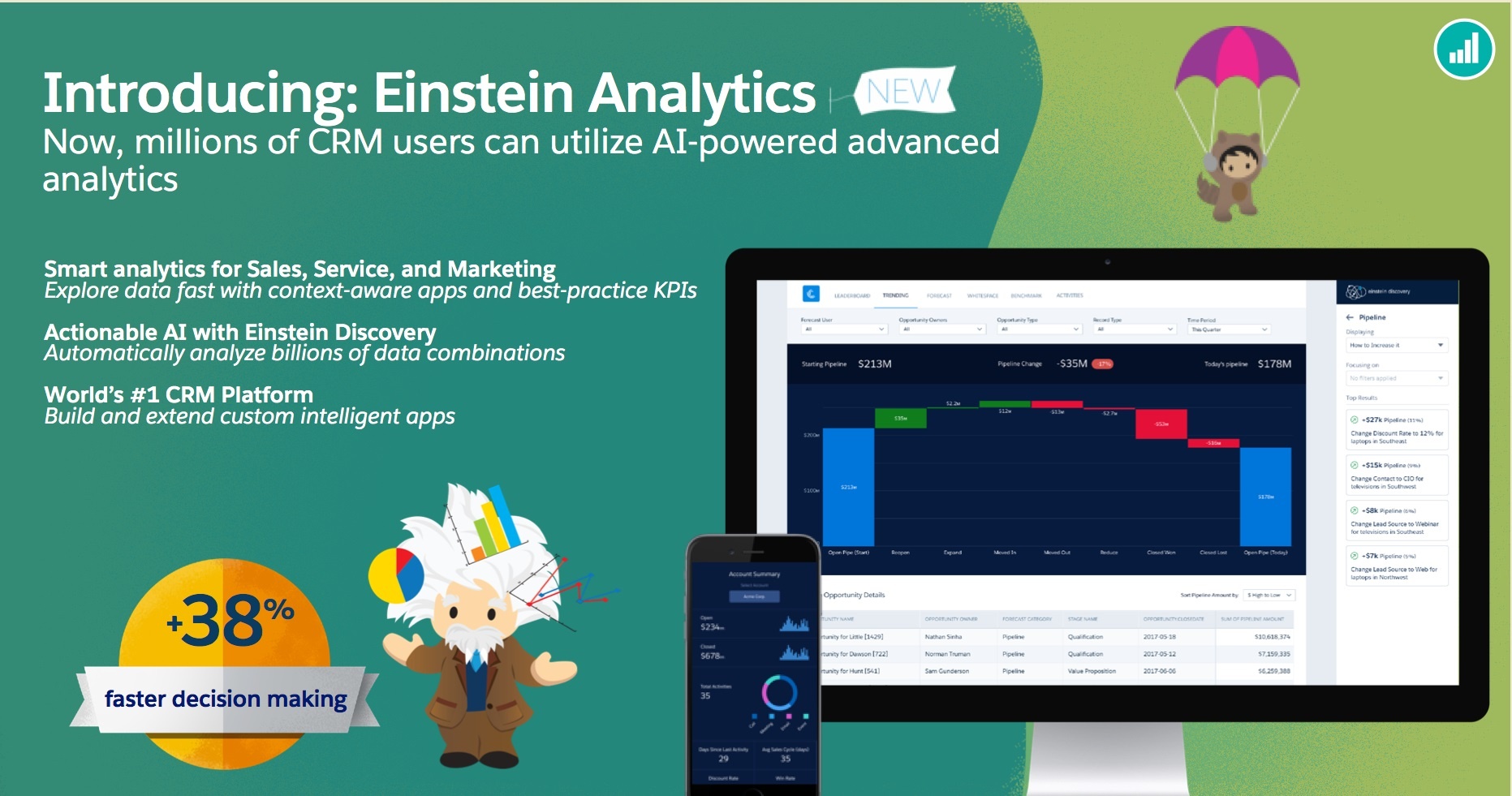 Since this app was built on a mobile-first approach, the best thing about Salesforce is that you can access it even on your smart-watch. While the focus is on mobile collaboration, the app also comes with embedded web dashboards where you can work with data files to create easy-to-read pictorial representations of data.
The platform will help you understand the critical parts of your business, even if you do not have any prior training in data analysis. However, the app also offers a host of training modules and courses that you can take up in your ideal time to be a data analytics pro yourself.
Other than the above eight apps, there are two Big Data analytical tools that are available in a mobile-friendly interface. If the whispers are right, then you can expect the mobile apps for these tools to drop in the market soon. Read along for the details.
9. IBM Cognos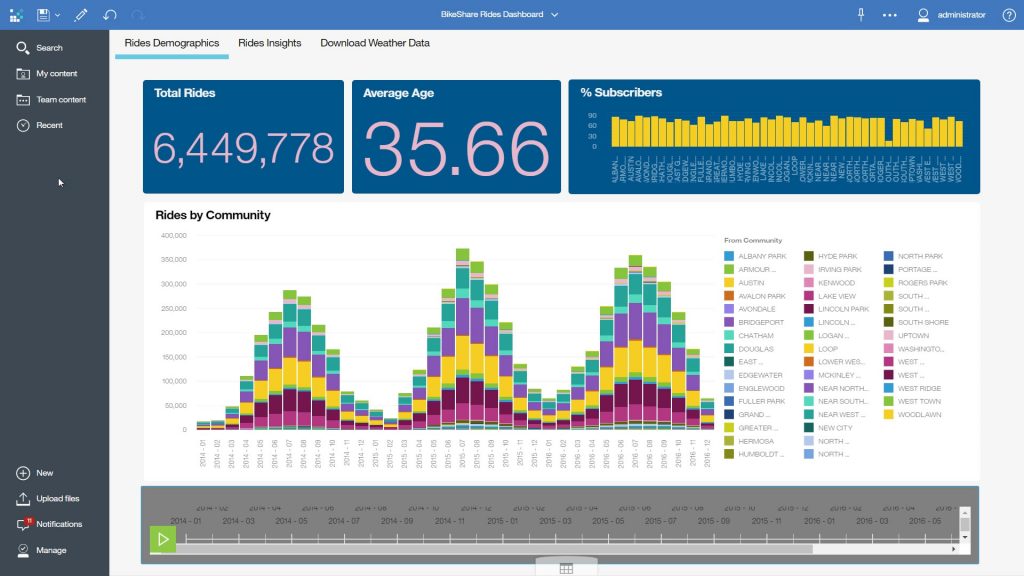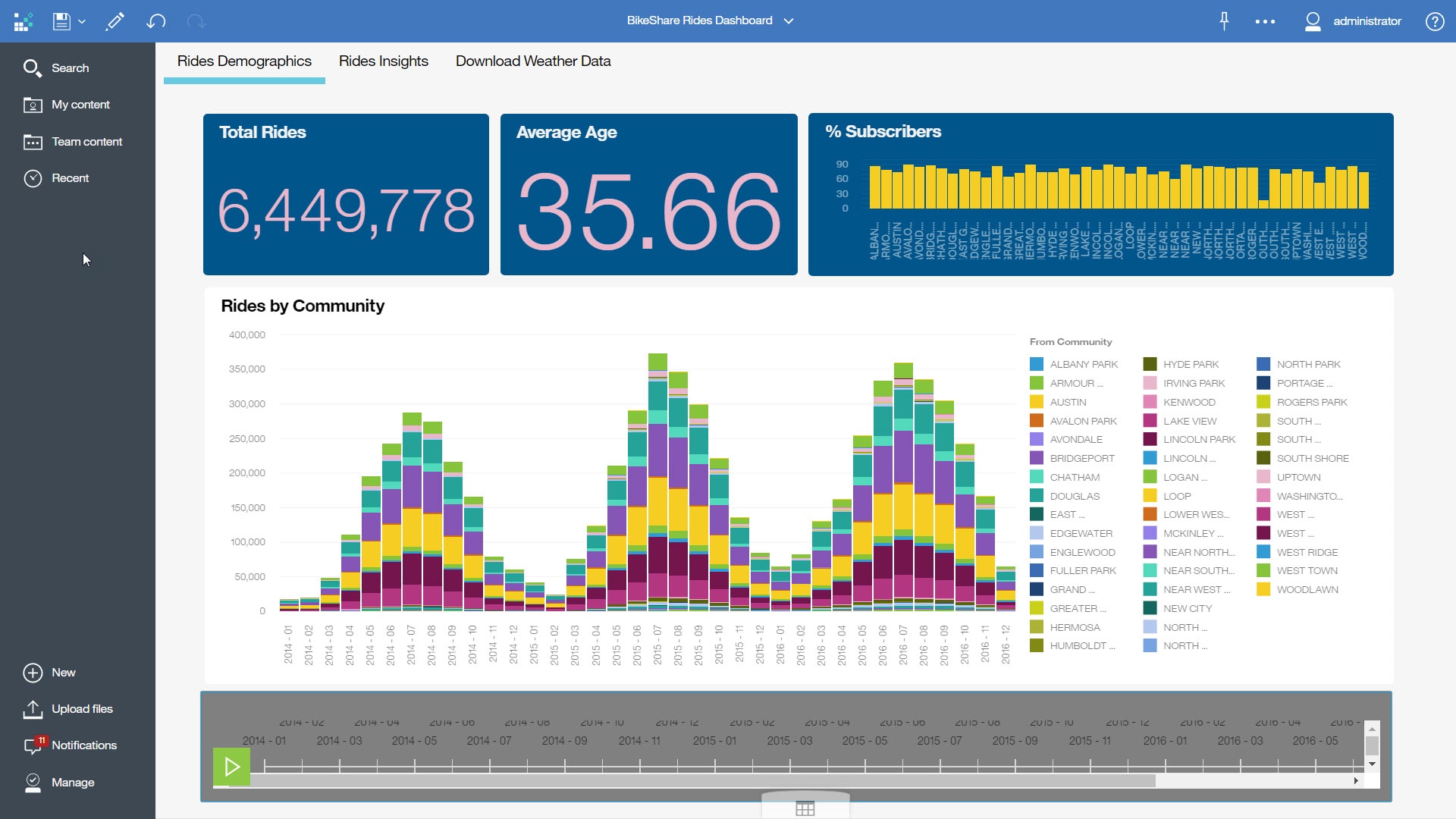 One of IBM's best business intelligence tools, Cognos has a mobile-friendly website that adjusts according to screen resolutions – mobile phones, tablets and smart-watches too. You can build your reports on your desktop, but you can always access the reports that are saved on the cloud on the go by syncing content from the Cognos server or via email attachments.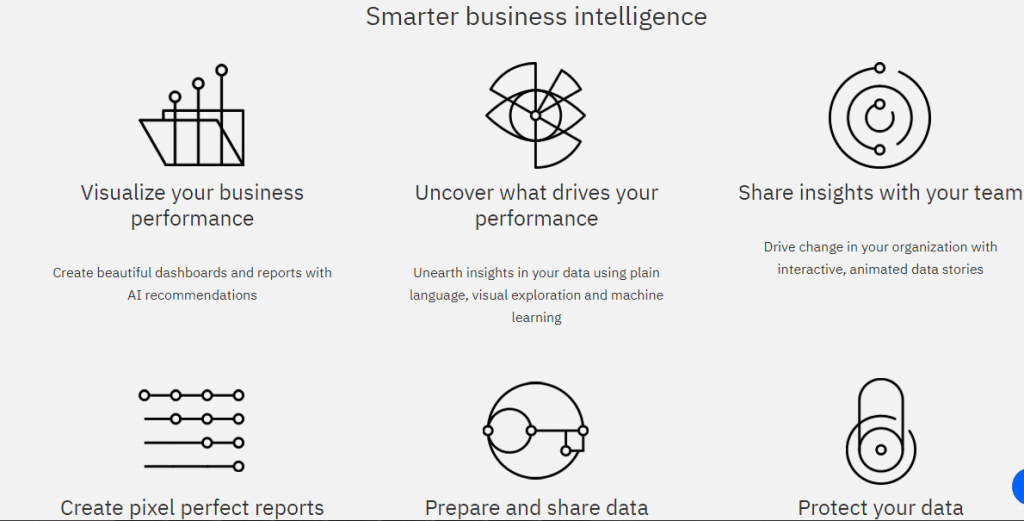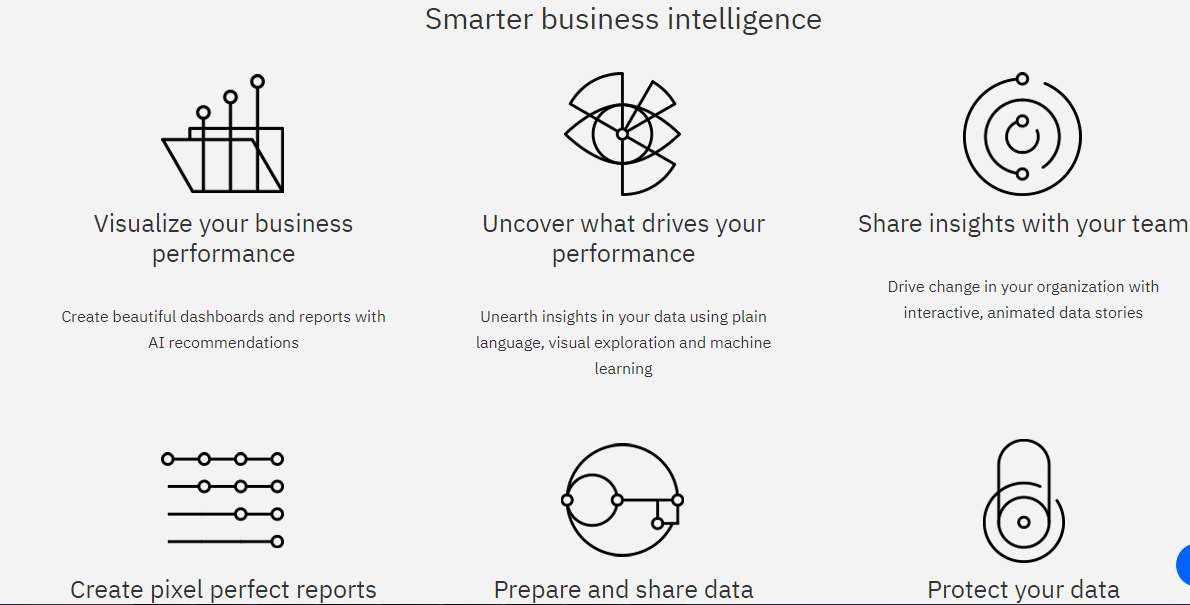 10. SAS Mobile BI-Visual Analytics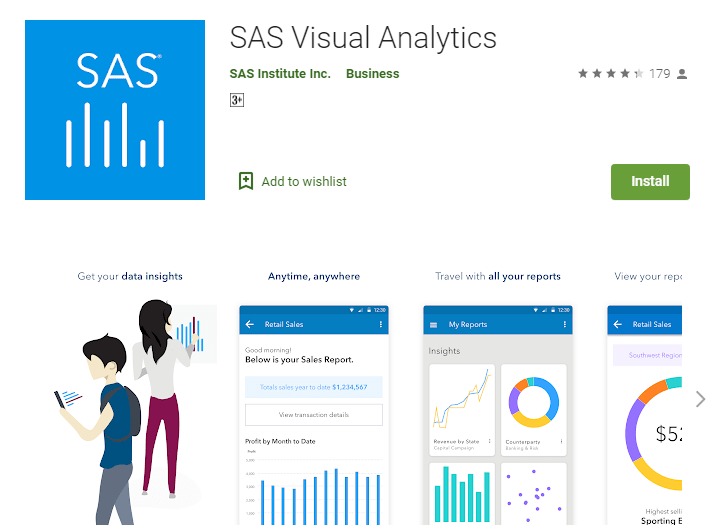 SAS Mobile BI comes from the founders of SAS Visual Analytics solution. Although the tool has no mobile app yet, the website is built on the fit-and-adjust framework. You can get your hands on data-rich reports that you can save in the DRAFTS section on the site and then access them on smartphones and tablets (Android and iOS).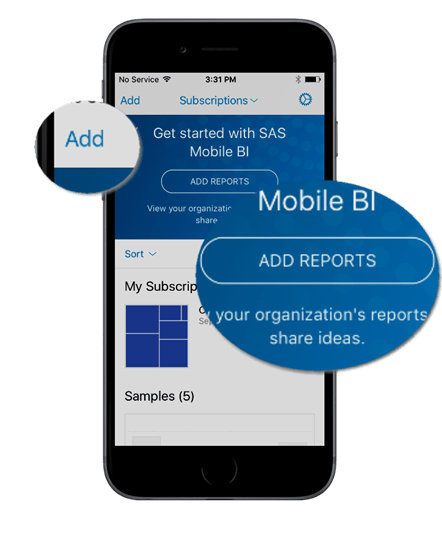 So make sure that you have these tools on your mobile or pinned to your desktop to be able to process multiple types of incoming data. Just make sure that you use the appropriate tool that works best for you to drive better value to your business.
Here's to the hope that your company takes flight to the sky soon. Cheers!