Internet connectivity is a major concern for both businesses and individuals. Tom's Guide notes that some ISP's start throttling users after they reach a particular cap of data per month. The funny thing is that now all ISP's include that in their service agreement and some of them just do it because they can get away with it. For the consumer, being forewarned is forearmed. Getting a speed test done is by far the most efficient way to figure out if your ISP is throttling your internet speed. There are several great speed test sites available to users, including:
1. Ookla's Speedtest: Speedtest by Ookla – The Global Broadband Speed Test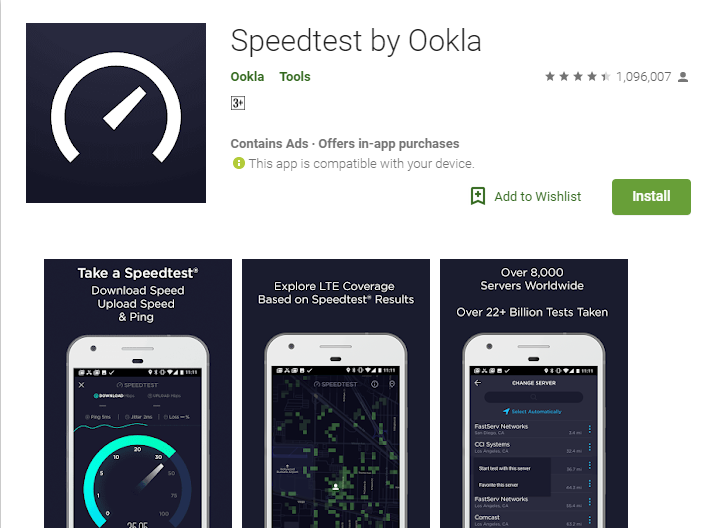 For users of the internet that have been around for a while, Ookla's Speedtest is the most common name in speed checking software. It has a wide range of servers to choose from (at last count coming in at over a thousand spread around the globe). The test completes faster than most and gives insights into upload, download, and ping. Additionally, if users are unsatisfied with the server response, they can manually select a server to test from. The company also asks users that have completed the test for data on their connection speed and cost, allowing other users to gauge their spending based on speed received for the area they're located in.
App Download
2. Fast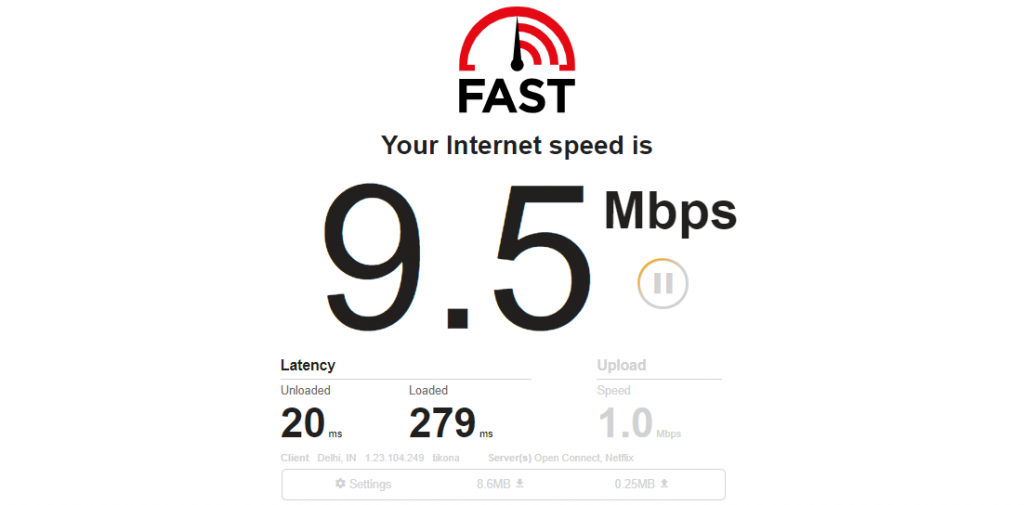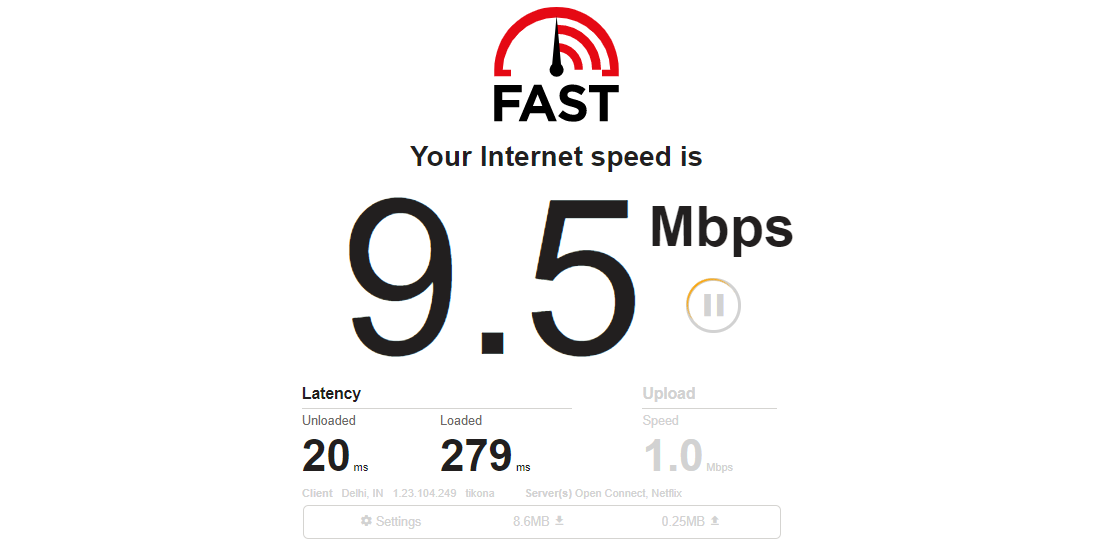 Complicated connection information has its place, but some users just want a single number that determines their connection speed. Fast is the place those users go. Run by Netflix, and dedicated to users that want to know why their shows or movies aren't streaming the way they expected them to, Fast just gives a single number to users, take it or leave it. It's a simple system, but sometimes simple is best.
3. SpeedCheck and WiFi Finder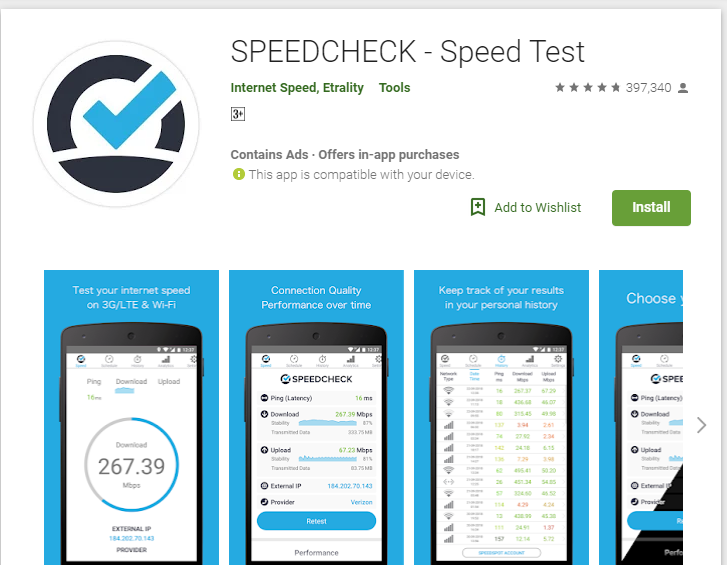 Developed by the site Speed Spot, this application is available on mobile phones and allows a lot of flexibility for testing connections. Users can test their WiFi speed, or their LTE connection to determine what sort of upload and download they're getting. Additionally, tests can be saved and compared to one another so that the user can have a gauge of their speed over time and location. As a free application, it offers a lot of functionality for mobile users.
4. Internet Health Test
Another browser-based test, a popup will initially ask users as they enter the site whether they'd like their internet speed tested. For those of us who have a hard time dealing with popups, the presentation leaves a lot to be desired. However, the results are clear and straightforward. The system performs five tests, and while it may take a bit longer than other speed tests do to complete, Internet Health Test offers an average connection speed over these five metrics.
Website: http://internethealthtest.org/
5. Network Analyzer PRO-Wifi Scanner, Speed Test, Tools
 This app is available only on iPhone, but comes with more features than just a standard internet speed test. Users can use it for VPN scanning as well as wake-on-LAN for corporate deployments.
Unfortunately, unlike other options mentioned, this application isn't free, coming in at a minimal cost of $3.99.
6. SpeedOf.me
Another HTML5 browser-based tester, SpeedOf offers a sleek graphical interface for testers to gauge their speed. The sheer amount of information the application provides is stunning, but the presentation could be better. While the application does take longer than others to complete its testing, it offers users a gauge in the form of a timeline to figure out what's going on with their test.
Website: https://speedof.me/
7. TestMy.net: Broadband Internet Speed Test
The tests on this site also run within a browser, but the user has the option of testing his or her upload and download speed separately. Users can compare their data against other testers, but the amount of data it provides may be too much for average users to digest. The site also provides a handy graph for users to tell how their connection has done over time.
8. Speakeasy: Also Called Speed Test Plus by MegaPath
Another of the ancient test sites, Speakeasy has been around since the days of dial-up internet. While it has changed its branding into "MegaPath," most older users still recognize the site. It provides a general rundown of connection speed and uses a variety of servers for its tests as well, ensuring an efficient link for monitoring speed data.
Website: https://www.megapath.com/speedtestplus/
9. Speed Smart: HTML5 Internet Speed Test
Some speed test sites require flash installed to run, but Speed Smart uses HTML5 and will run in any browser, even mobile ones. With a variety of servers to choose from, the application will locate one closest to the user and perform a ping, upload, and download test. Results are delivered quickly and in a simple format so that you can see the important bits of the data. The app focuses on people who don't know much about speed testing, offering them insight into their connection speed despite their lack of knowledge.
App Download
Why Internet Speed Testing is Important
Nobody likes being ripped off. If a user is paying for a stated internet speed, then the ISP should provide that speed. In the past, ISPs could get away with throttling users because they may not have been knowledgeable about testing their internet speed. Today, however, it's an entirely different situation. With a plethora of testing options available for both desktop and mobile users, it has never been easier to ensure that you, as a consumer get what you pay for when it comes to internet connection speed.