The last year has taken on a toll on everyone. It's been a difficult journey to adjust to a new way of life where everything happens from home.
Just like the work from home culture has become highly popularised in the last year, the study from home or distance learning has also become a prevalent practice.
Just like working from home comes with its own set of challenges, so does studying from home. The habit of having to focus on classes from your laptop or personal computer can be very difficult.
What's equally challenging is to study for examinations while staying at home. It's a difficult adjustment but there are ways to work around this and prioritize your academics.
Study from Home Apps
There are so many apps available online that can help you cope with this adjustment of having to study from home. These apps are the answer to your problems concerning concentrating on your studies when at home.
Study apps, along with a set of crispy white writing journals for notes can help you improve your ability to concentrate. Here's a list of some of the best apps to help homebound students focus better and get their projects done on time:
StudyBlue – Flashcards & Quizzes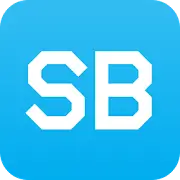 One of the most important parts about learning anything new is the ability to retain that information and recall the same. As a student, you might be missing out on group study sessions with your friends where you would all quiz each other which in turn would help you all remember your materials better.
Now just because there's a pandemic going on doesn't necessarily mean that you have to miss out on this experience. You can download StudyBlue which is a fantastic app for you and your friends to make and share flashcards.
Not only that, this app contains a huge library containing flashcards for innumerable topics that you can access whenever you want to study or revise something.
This app will help you and your classmates share information with each other and access flashcards that are in the app's library! This is great if you're preparing for any upcoming examination, presentation, or test.
Download From Play Store Download Apple App Store
Freedom – Block Distracting Apps and Websites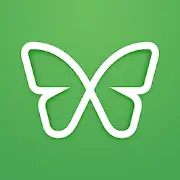 Dealing with distractions is the most difficult part of studying from home. You may feel tempted to go see what your flatmates or parents or siblings are up to.
You might feel like grabbing a snack even if you're not hungry while studying or just quickly going through your social media. Distractions are endless.
If you struggle to concentrate, download Freedom. It's great for building self-discipline. This app is a multi-platform application. Your phone may be your biggest distraction while you are studying.
Notifications can be so tempting. This app helps you select apps that distract you when you study and blocks these apps when you are studying.
Download From Play Store Download Apple App Store
Forest-Productivity & Time tracker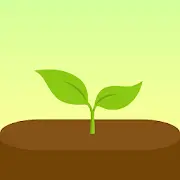 This is another app for those of you who struggle to study for long hours for any period without getting distracted by your phone.
So, how does this app help you study without getting distracted? When you schedule a time to study, open this app. This app will let you plant a seed.
This seed will start growing into a tree. The size of the tree will depend on how long you study while keeping this app open on your phone.
If you choose to fall for any distraction, you have to exit the app and the tree will stop growing. In this way, over time, you will end up with your virtual forest! Now, doesn't that sound wonderful? Now comes the best part about this app.
By using this app, you can bring about change in the real world. Every time you use this app to help you focus, you earn virtual coins. You can then use these virtual coins to plant trees.
So, how is this possible? This is possible because the Forest app has partnered up with "Trees for the Future". This is Forest's non-profit partner.
Download From Play Store Download Apple App Store
Dragon Anywhere – Professional Grade Dictation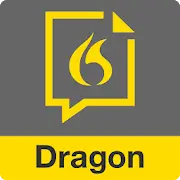 Now that you know about some useful apps to help you focus, let's take a look at some apps that can make studying easier.
Every student knows the pain of having to type thousands and thousands of words for dissertations, theses.
It can be very time-consuming. Even taking notes during class can be quite tiring. To make your life easier, download Dragon Anywhere.
This is a good dictation app. You can record voice notes on this app which gets saved as an audio file as well as a text document. And then you can edit these text documents in whatever way you want to.
You can also use this app for recording any lecture you want. The lecture will be saved as a text document as well as an audio file to make your life easier.
Any person can talk faster than they can write, so, this app turns out to be very useful for your work, class notes, and projects.
Download From Play Store Download Apple App Store
Evernote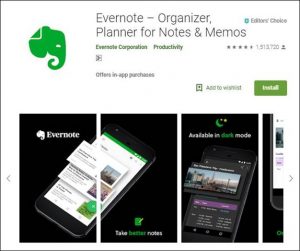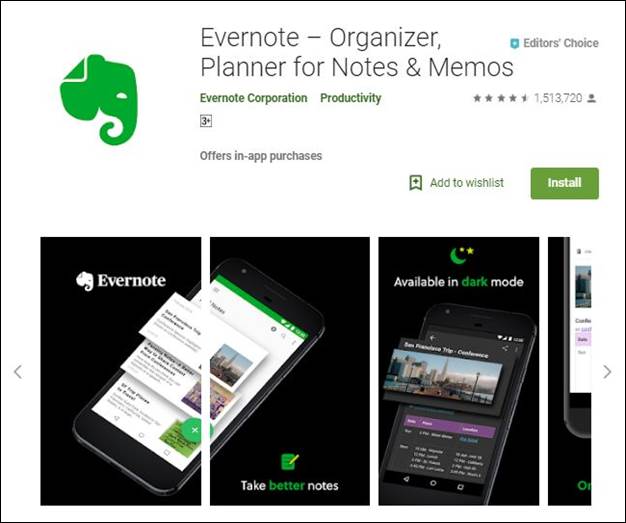 One of the most important parts of studying in the notes. Without your notes, it becomes difficult to prepare for exams.
The Evernote app will make your student life easier by keeping your notes organized. After you've recorded your notes using the previous app, you can use Evernote to spice things up.
This app will make revising for examinations a lot easier than it is. You can customize your notes. You can add checklists, different attachments, audio clips, links, and other things to make the material easier for you to read through and remember.
On top of that, your notes will also be organized and you can access all your notes from just one app! This app is a blessing for exam season!
Download From Play Store Download Apple App Store
Apart from the aforementioned apps, there are other helpful apps like Wolfram Alpha, Focus To-Do, and Brain. FM, to make studying easier and to stay organized and on schedule. Download these apps to see the positive change!