Do you think your kids spend too much time on their phones? Do you want to know what your kids are doing on their phones? Well, now, you have an easier way to find out.
A Parent Control App is a software application that lets parents not just monitor the phone/internet activities of their children but also control the overuse through customised settings. Depending on the app you are using, you can even track the location of your children, know whom they're chatting/talking to and what they're talking about, and even block them from using certain apps or websites.
If you believe your kids should limit their screen time or indulge in more physical activities than the internet, maybe a parental control app is all that you need. Given the increasing use of smartphones, the internet, and social media among the kids and teens, more and more parents are now using parental control apps, which is the reason why many new such have emerged in the past couple of years.
With so many parental control mobile apps out there, it can be really frustrating to choose the best parental control app that exactly fits your requirements and is not too expensive.
To make the job easier, here we have listed the top 10 Parental Control Software/Apps that you can get.
Parental Control Software/Apps
#1 Titan Family Security App


The Titan Family Security app is an advanced parental control and security solution available in the form of a mobile app for Android and iOS devices.
You can use the mobile app for monitoring phone calls, texts, browser history, social activities as well as the location of your children's devices. The app integrates seamlessly with smartphone's features like GPS, camera and notifications for effective monitoring.
Besides basic parental control features, the app also has some advanced family tracking and security features, such as phone tracking, share live location, video surveillance, live video sharing, two-way audio, one-push alerts, etc. aimed at keeping your family/children safe when you are away.
#2 Net Nanny Parental Control

Net Nanny is a parental control mobile app for iOS devices. It comes with a simple, intuitive design along with powerful web-filtering technology for filtering out unwanted content on your children's devices.
Some of the things that you can do with the app include tracking the live location of your child, exploring the previous location history, set screen time, block unwanted apps on the phone, etc. It has no call/text monitoring though.
The Net Nanny parental control app is available for both Android and iOS devices and can be purchased from the respective app stores.
#3 Qustodio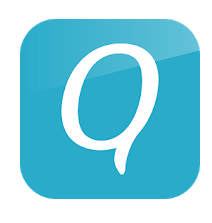 Qustodio is a multi-platform parental control software solution that lets you monitor a range of devices including PCs, iPhone, Android phone, Mac devices, etc. that your kids are using.
One of the best features of the app is that it can be used for setting time limits for individual apps on different devices. For instance, if you want your kids to use YouTube not more than one hour a day, you can set the time limit for the same.
Other features & functionalities include location tracking, geofencing, family locator, etc.
#4 Bit Guardian Parental Control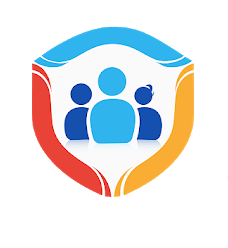 This is one of the most popular parental control apps for Android. The app works more or less like any other parental control software, allowing you to know your children's location, set alerts & notifications, set screen time, among others.
You can check which apps your kids are using on their devices and can also block the apps that you do not like.
#5 ESET Parental Control

ESET, the world's renowned internet security company, also has its own parental control app for Android devices. For basic things like child phone monitoring, location tracking, etc., the app works like a charm, but it doesn't allow text or call monitoring or let you block unwanted calls on your kids' devices.
#6 Norton Family Premier

The Family Premier by Norton is a powerful and comprehensive family security solution with all the features a parent could ask for.
It had great web filters to ensure your kids only watch/browse content they should. It lets you track your child's location, set time limits for different things and monitor text messages (Android only). The app is available for Android, iOS and Windows devices.
#7 OurPact

OurPact is one of the most popular and powerful parental control apps for iOS & Android devices. It is one of the few parental control apps that you can use to monitor any Android app but specific iOS apps on your children's devices. However, the web filtering capabilities of the app is limited and cannot filter or block spam messages.
#8 Kaspersky Safe Kids

Of course, a parental control app from the world's leading internet security company had to be in our list of the best parental control apps out there. It's a feature-rich app that lets you filter content, set screen time, and manage apps for free. The app is quite affordable and can be used for monitoring Macs and PCs too.
#9 Screen Time

As the name suggests, this is an iOS app that is primarily used for managing and limiting screen time on children's devices. The app has limited features for the iOS version, however, the Android version of the app also supports web filtering and lets you manage apps on the phone. It doesn't have text/call monitoring feature.
#10 MMGuardian

MMGuardian is an all-inclusive parental control app that lets you do almost everything, from location tracking to web filtering, text monitoring, call or phone number blocking, screen-time scheduling, and more. However, the app interface seems a bit old and is sometimes frustrating to use.
You can try any or all of these top parental control apps for tracking your child's phone/internet activities and choose the one that best fits your needs. While Parental Control apps are a really good way to keep a tab on your children's screen time and protect them from dangers, they work best when coupled with a serious discussion with your kids about what's wrong and what's not. Talk to your kids about the type of content they should read/watch online, what purpose they should use their devices for, how to be safe online, and other things to ensure complete online safety of your children.
Related Post: Best 10+ Android Spy App for Parents