It's a pretty well-known fact that there are over 200 Search Engine Ranking (SEO) ranking signals used by Google. And every year it keeps on refining its algorithm introducing new SEO ranking signals and varying priorities.
I know that the thought of having to optimize for all of the ranking signals will probably make you shiver with horror.
Well, the good news is that not all those 200 factors are equally essential. While some SEO factors are must haves, but other factors might not make much of a difference in your market.
What is local SEO?
Local SEO is nothing, but it is the practice of optimizing the content on your website to draw the attention of more qualified leads who are located near your service area.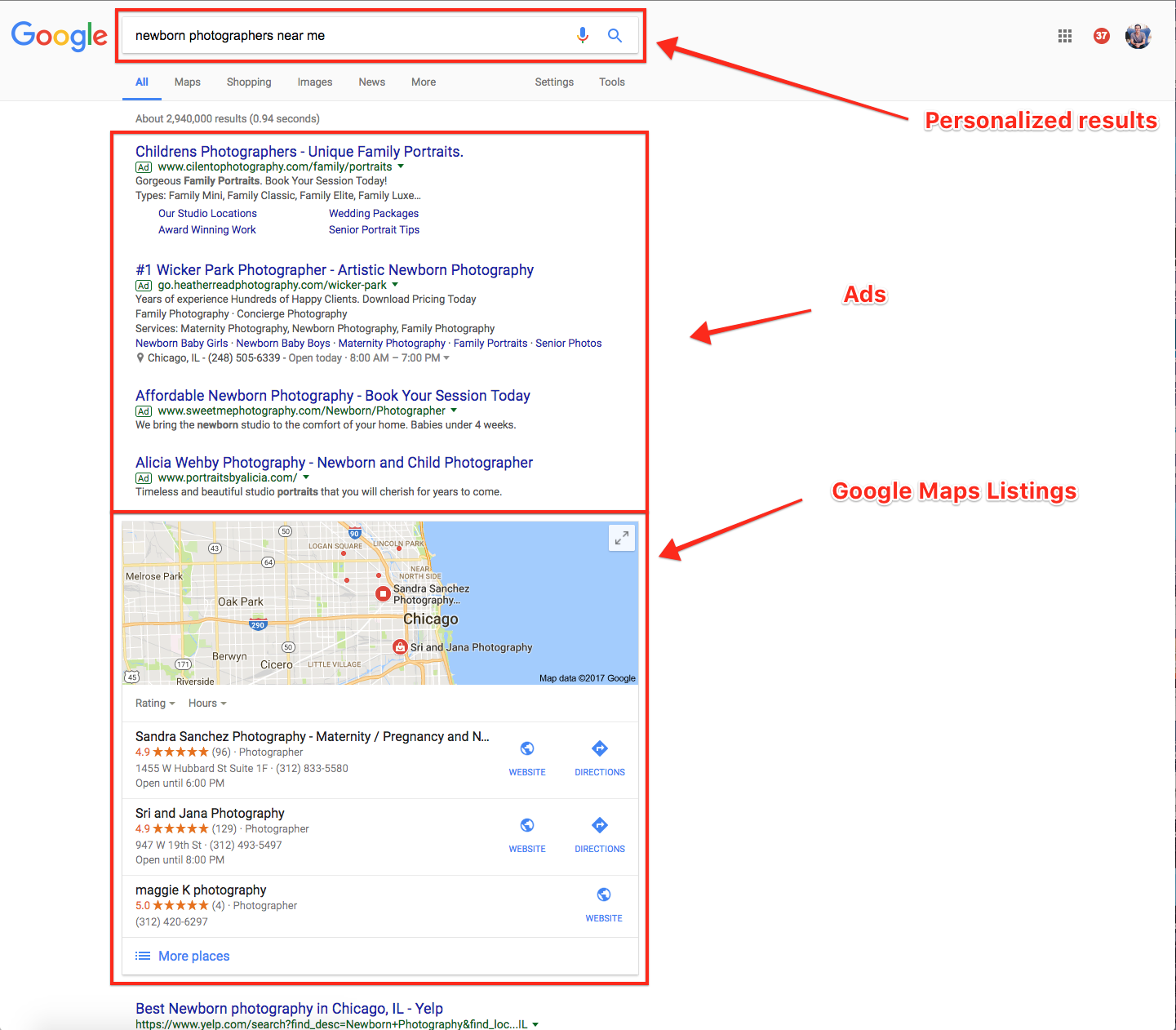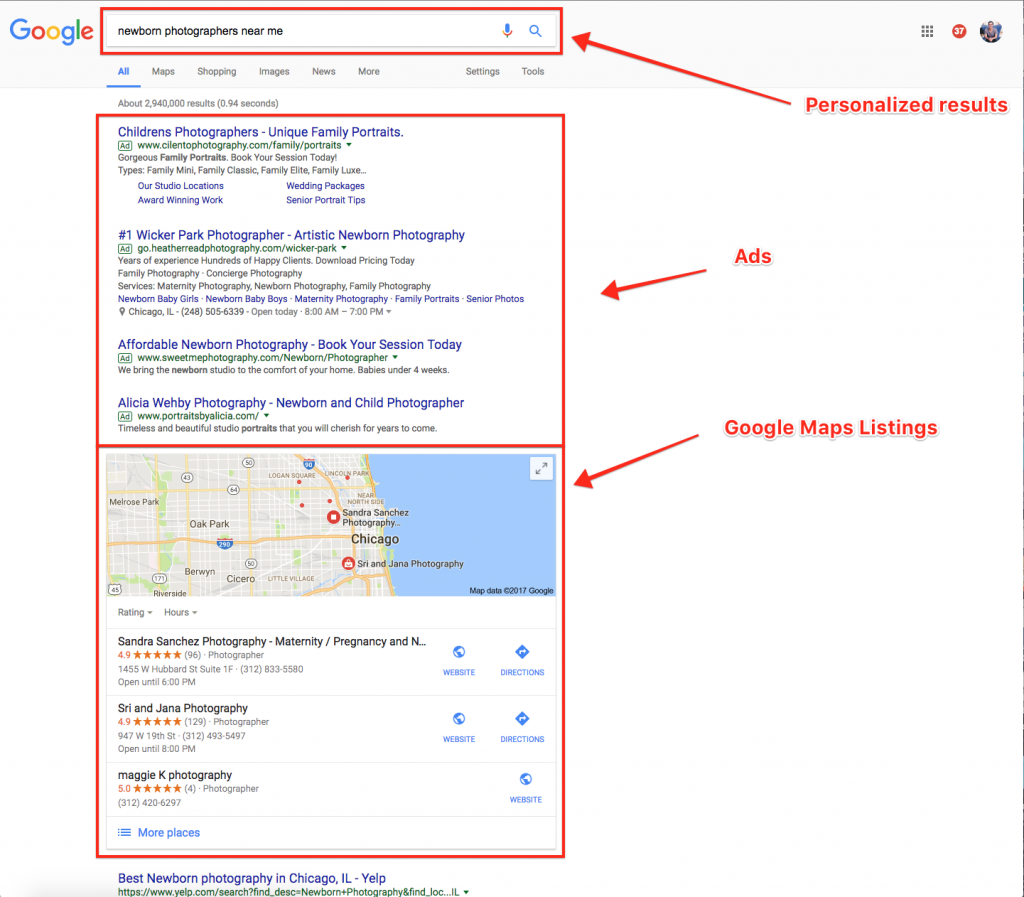 Source: activecampaign.com
The basic SEO ranking signals
Want to make sure all your principles are covered in doing a full local SEO audit? So, without further fuss, here is the list of the most important SEO ranking factors you need to focus on NOW!
1. Optimize Title tags and Meta description
As you want to get discovered by people in a particular geographic area, you should modify your title tags and other related data to advance to your locally-minded searchers.
You can try an intent-based search to improve your influence by adding the city, state, and service/product in each title tag.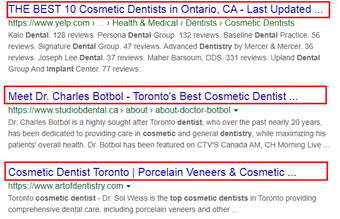 As you are going to spend a lot of time and effort to generate a prominent landing page for local searchers, you should also take the time to display even more user specific information in your Meta Description section.
This little description snippet will appear with your meta title in SERPs and will play a significant role as your audience makes a decision when searching for local solutions.
2. Build accurate citations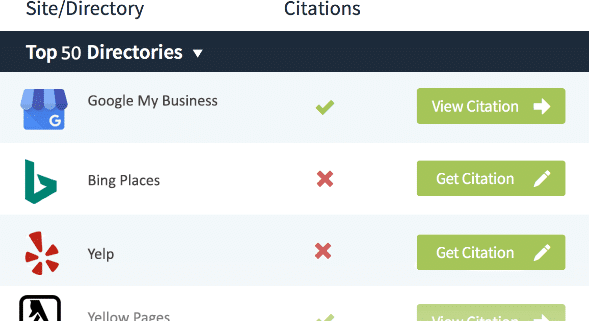 Source: connect4consulting.com
Building local SEO rankings with citation sounds a lot more complicated than actually, it is. It just simply means your business information like name, address, phone number and website URL (NAPW) is getting displayed online.
Usually, you'll most likely find these citation marks on social media profiles, on directory sites, and in content such as local newspaper stories or event listings. It's essential that you get your services listed consistently and correctly on top online business directories.
3. Localized website and content
Localizing your website is another SEO tip to help you rank well and your customers to reach you out easily. For businesses with single locations, localizing your site content is an effortless job to do.
For businesses with more than one location, you'll have to create a dedicated landing page for each of your business locations. And it should be noted that each landing page should cover that location's full address, and as well as useful information like opening and closing time.
Make sure you are regularly publishing informational and helpful content where you can include your key terms and location. For example, share efforts to raise funds for a local charity, write about local events and whatever makes sense for your brand.
4. Consistent NAP
For search engines to display your service as a result of the searcher, your service name, full address and phone number (NAP) need to be consistent everywhere.
If your site doesn't show up in the places people are looking for services or products like yours, you're likely to get beat by the competitors that do.
Pro Tip: It must be considered that although NAP doesn't officially include your website's URL, you absolutely must make sure it's also listed identically and accurately wherever it appears.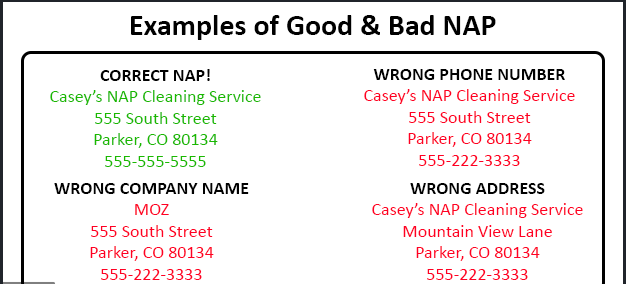 5. Listing on review sites
The majority of customers read online reviews. And these reviews influence buyer behaviour. Online customer reviews are widely used by users to make purchasing decisions.
The appearance or lack of reviews on your service directly influences the way your business appears in more general search results. The more number of positive reviews you get within a specific directory, the higher your rank will be on within that directory and search results and this will make your services look better.
Social proof is another benefit to earning good reviews. Searchers see five stars, and they know other users highly recommend your business.
Some of these review sites include:
● Google My Business
● Yelp
● Glassdoor
● Angie's List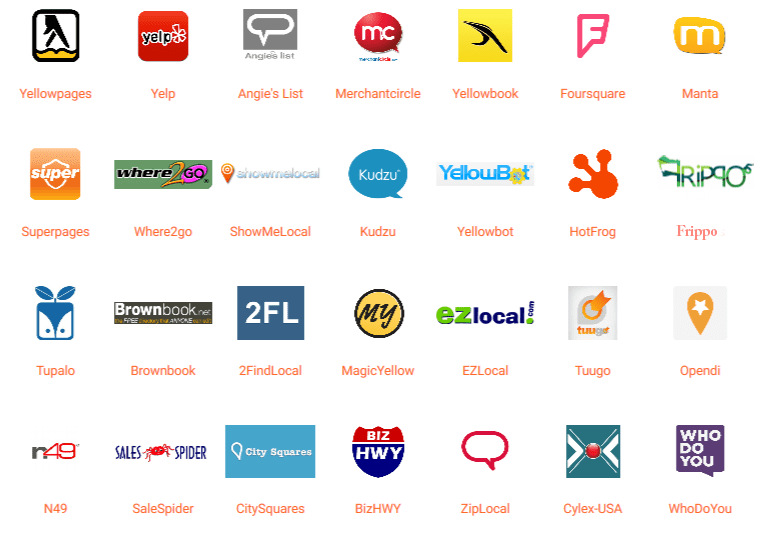 6. Setup social listing
Social signals from Instagram, Twitter, Facebook, LinkedIn and other popular social sites also connect with search rankings.
Social media channels are free, so it's no new information that they can be a great way to connect with your audience. Before you start setting up your social listing, first you need to understand who your audience is. Keep in mind that you can use various social platforms to reach diverse audiences or to meet multiple business goals.
The unique benefit of social media channels is that it allows you to talk directly to customers. This way, you can build quality relationships over time, rather than just asking for a sale right upfront.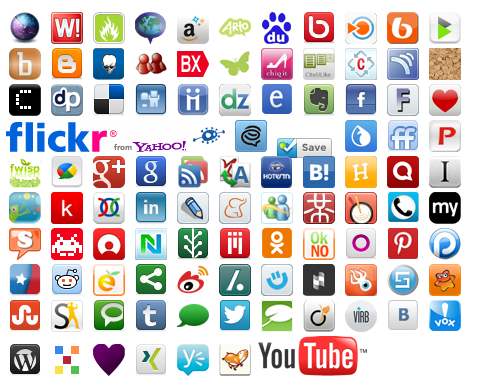 Source: markdubois.info
7. Links are Queen
Links are a major SEO ranking factor, and they are the backbone of your website. The more number of links you have from various high-authority domains, the higher your chances are to rank well for top keywords.
Developing good quality links from quality local websites is boosts your local pack visibility. Increase the diversity of inbound and outbound links is a good sign of getting rank well.


8. Structured Data Markup
Adding structured data markup really isn't that complicated. This microdata snippet gives Google search bots some additional information about your website, business type and offerings.
Structured data markups make your page looks more attractive, engaging and informational in SERPS with images and snippets. A searcher is more likely to click such impressive results.

Source: onlineownership.com
9. Mobile responsive
Double-check if your website is mobile-friendly, in a study conducted by Bright Local states that 61% of mobile searchers are likely to contact a local service or business if they have a mobile-friendly site.
SEO optimization should cover both desktop and mobile internet access, indicating you never miss out on a potential customer.
This Google tool helps you to test if your site meets Google's mobile-friendly standards to make sure your website performs perfectly on mobile devices.
10. Create a business page
Creating a business page on social channels like Instagram, Facebook, LinkedIn can develop your brand identity and helps you to reach a high volume of audience. All you have to do is create a business page and consistently update it with your website, hours, and a description and engaging contents.
Platforms like Instagram and Facebook comes with its own analytics tool to help you understand your progress. This will helps you to make sure you're putting the right content in front of the right audience.
Claim your Google My Business page
Claim your free Google My Business profile. Every day, searchers across the internet rely on your business listings for the right information.
It's essential for your SEO that this is quick and easy for the user to identify. Make sure that all your profile information, especially your full address, zip code, images, phone number, opening and closing hours and website URL, are up-to-date and accurate.
To sum up
Local SEO is a tough competitive field, but for most businesses, there are still plenty of areas where they can develop.
The list above will help you improve your local SEO ranking, double your chances of being included in Google's Local Pack, and, most importantly, help your clients find you.
Besides all these factors, it's always good to carry out competitor analysis to see how your top competitors optimize and perform for the listed out ranking signals to get an idea of their tactics and strengthen your weak spots.