Do you constantly have the urge to hack someone's Instagram without their password? He or she could be your child, spouse, or girlfriend/boyfriend. In any case, you may want to hack his or her Instagram for your or their safety.
The easiest and safest way of hacking someone's Instagram account without a password is through a spy app. Some reliable phone hacking apps do not require technical skills from the user.
This makes them convenient for most people who want to hack Instagram. Although it may have been inconceivable in the past, technology development makes it possible today.
Read on to know how you can hack someone's Instagram without a password.
Neatspy – Hacks Instagram in minutes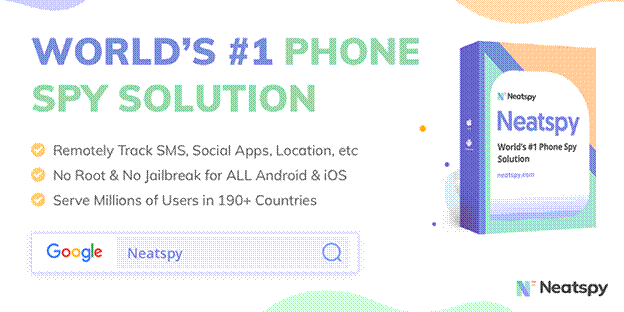 As one of the latest and top-rated phone hacking app, Neatspy can hack Instagram remotely. Besides hacking Instagram, Neatspy can hack other social media apps such as Facebook, WhatsApp, and Snapchat.
With Neatspy, you hack an Instagram account on devices running on iOS or Android. The app is available in over 190 countries around the world. Neatspy is gaining popularity and has attracted the attention of media outlets like CNET.
Pass Decryptor -App to Hack Instagram Accounts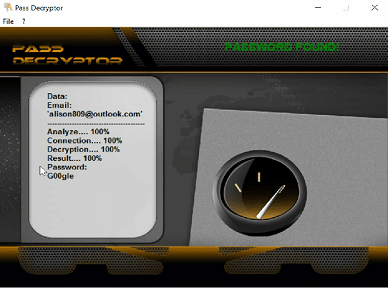 PASS DECRYPTOR is the app that lets you hack Instagram accounts. Initially created by a group of hackers, this software was released to allow anyone to hack Instagram passwords from an email address, login-ID or phone number. Its operation is very simple: once you start the software, enter the account details and it will automatically hack the account and display the Instagram password on your screen. Pass Decryptor works on computer, tablet and smartphone. Please use this link to hack instagram passwords: https://www.passwordrevelator.net/en/passdecryptor.php
In this guide, we show you how to hack someone's Instagram with Neatspy online. With Neatspy, all the hacking activities take place remotely via a web browser. Best of all, it doesn't compromise your target device's security.
Fascinating Neatspy features
Neatspy comes with over 30 phone hacking features that can hack virtually any app. Since we can't highlight all of them here, below are some of its remarkable features.
1. Social media hacking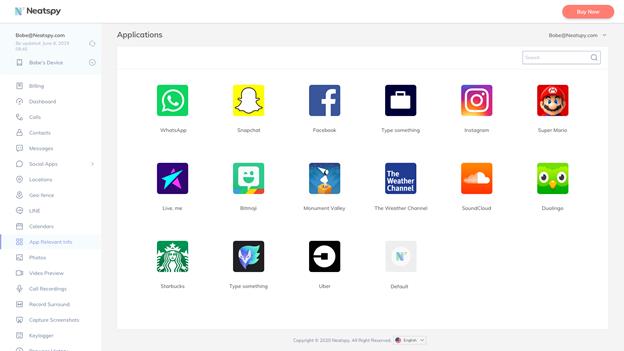 With Neatspy, you can hack all the popular social media apps. It can hack all the chats and posts on these platforms. On Instagram, you will know what your target shares.
All the shared photos and videos will be accessible on your Neatsspy dashboard. In case your target deletes their chats, Neatspy will let you access them. To do so, Neatspy archives all messages on its server to ensure you have access to deleted content.
Also, it can hack all incoming and outgoing text messages.
2. Location tracking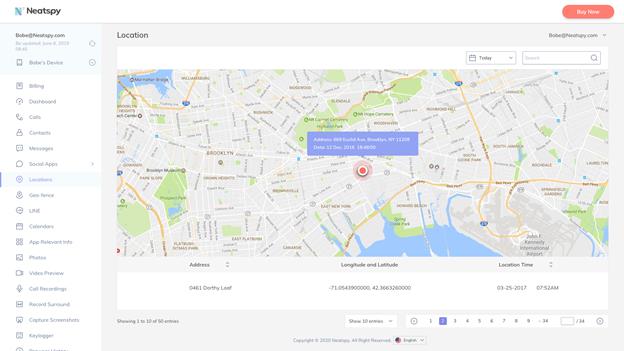 With Neatspy, you can track the whereabouts of your target device user. The app provides real-time location details such as GPS coordinates. Also, it provides street address as well as the Google StreetView.
What's more, you will know the location history of the target device. Neatspy also comes with a geofence feature that sends notifications when the device crosses a set boundary. You only need to define the geographical boundary.
3. Keylogger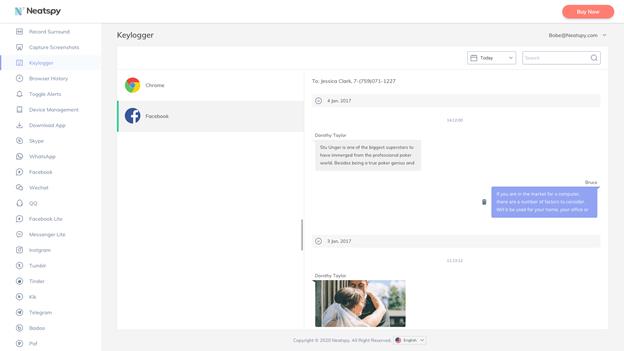 Neatspy comes with a keylogger feature that records all keystrokes made on the target device. This makes it easy to capture the usernames and passwords used by the device user. This includes Instagram login credentials.
To make it easy to access keystrokes, the app groups the keystrokes by the app. You will get to know all the messages shared on Instagram from the device.
4. Call log and contact hacking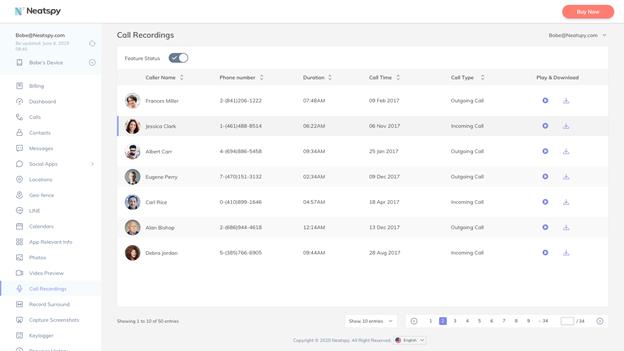 Neatspy can hack all incoming and outgoing call logs. It allows you to know who the target device is in contact with. With Neatspsy, you get to know when, how long, and at what time the phone user calls or receives calls.
It lets you know the frequently contacted phone number on the target phone. Also, it can hack contacts giving you the names and phone numbers on the target device. The app lets you download call conversations.
How to someone's Instagram without their password using Neatspy
To hack someone's Instagram without their password suing Neatspy takes a few easy steps.
Step 1: Visit the official Neatspy website to sign up. During signup, you will get to choose your preferred login credentials to your Neatspy dashboard. Also, ensure you select a package that suits your Instagram hacking needs.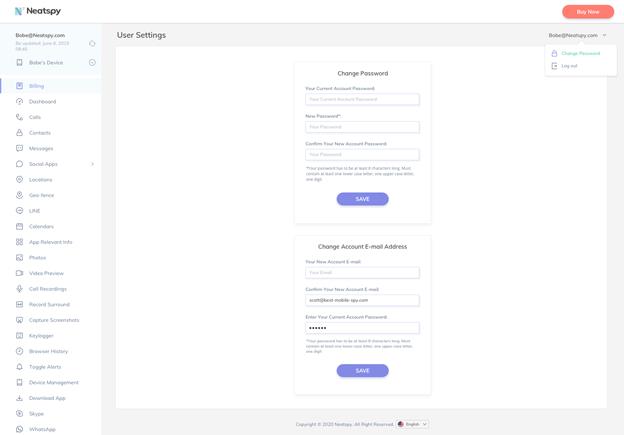 Step 2: Configure the target device. For Android devices, you will need one-time access to install the app. After installation, the app will automatically disguise itself and delete its icon.
On iOS devices, Neatspy doesn't require the installation of the app. Rather, you only need to provide the iCloud credentials to hack the target Instagram. Provide the credentials and verify.
Step 3: After configuring the target device and finishing the process, log in to your dashboard.
Step 4: In the dashboard, open the Social Apps tab on the scroll tab to the left. Next, click the Instagram tab to access hack your target Instagram without a password.
Here you will have access to all the posts and chats on the target account.
Unique Neatspy characteristics
Besides its features, Neatspy comes with unique Instagram hacking characteristics. Here are some of them:
1. No rooting or jailbreaking required
To hack Instagram, Neatspy doesn't require rooting Android or jailbreaking iOS devices. Neatspy accomplishes this through cutting-edge technology. The app is among a handful of hacking apps that attained this milestone.
Rooting or jailbreaking a device compromises its security and voids its warranty. Also, the process requires technical skills that most people don't have.
2. Work in stealth
All of the Neatspy hacking takes place in stealth. This makes it impossible for the target device user to notice. For instance, on iOS, Neatspy uses the iCloud backup to hack the target Instagram without a password.
Also, on Android devices, the app after installation disguises itself. What's more, it allows you to uninstall the app remotely in just one click. Besides, hacking activities do not interfere with the target device's performance.
3. Safe
To safeguard the data security of the target device user, Neatspy doesn't capture from third-party apps. Also, you are the only one who can access the contents on your Neatspy dashboard.
Conclusion
Hacking Instagram is no longer limited to those who have technical skills. Today, phone hacking apps make it possible to hack Instagram without a password. Try Neatspy for a comprehensive Instagram hacking experience.