If you're looking for Google Offices addresses in Indian Cities, then you're in the right place!
In this blog, I will show Google Offices in India including complete details such as Office Addresses, Emails, Contact Phone Numbers & Website so that it can help you either in Job Search or Contact for your work.
First, let's know a little bit about Google and their offices.
About Google
Google is an American multinational technology company that works in Internet-related services and products, which include online advertising technologies(Adwords), a search engine(Google Search), cloud computing, software, hardware, and more.
Google India has officially been listed as Google India Pvt. Ltd
Founded in India: 2003
CEO: Sundar Pichai (2 Oct 2015–)
Founded: 4 September 1998, Menlo Park, California, United States
Headquarters: Mountain View, California, United States
Subsidiaries: YouTube, Android INC, Cloud Simple, Looker, Google Nest, Dialogflow, Kaggle, DoubleClick, Google AdMob, Fitbit and more.
Founders: Larry Page, Sergey Brin
Parent organization: Alphabet Inc.
Twitter India: https://twitter.com/googleindia
Google has offices in 154 locations (Approx.) around the world including India and headquarters in Mountain View, California and at the end of 2020, Alphabet (Google's parent company) had 135,301 full-time employees.
Google has its offices in India located in 4 major cities including Hyderabad, Bangalore, Mumbai, Gurgaon(Now Gurugram). Today, they have close to 5,000+ employees across India.
Here are the Google offices in India with complete Addresses, and other contact details along with Google Maps & Directions.
You can check the Google Official website where these offices are listed here: https://about.google/locations/?region=asia-pacific
Hope you will find Google offices located near you in India.
List of Google Offices in India
Google Hyderabad Office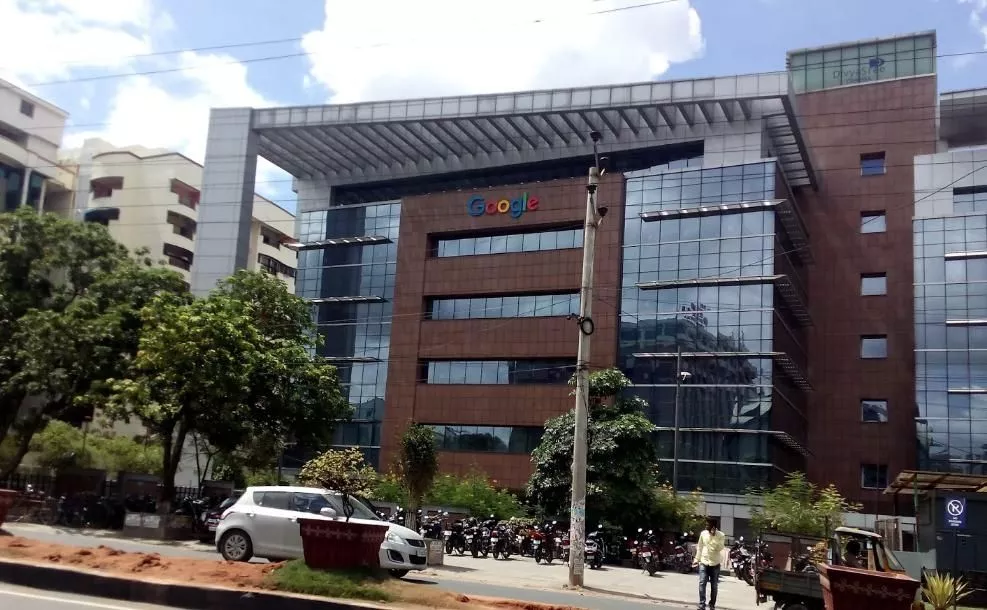 About: Google Hyderabad Office
Indian Google headquarters are in Hyderabad, Telangana, It is the largest office in India including world-class facilities like hotels.
Work: Employees mainly focus on Gmail, Docs, Maps, and salespeople with advertisers around the globe.
Perks: Perks at Google Hyderabad Office include Cafe, library, Gym, massage therapists, an indoor cricket pitch, and food from all Indian States.
Address: Google India Pvt. Ltd, Block 1 DivyaSree Omega Survey No. 13 Kondapur Village, Kothaguda, Hyderabad, Telangana, 500084, India
Phone 914066195000/+914066193000
Website: https://careers.google.com/locations/hyderabad/
Find Directions in Map
Google Bangalore Office Address