The current era is being dominated by technological marvels which keep on evolving at a rapid rate. Most of the amazing things which we used in the modern era are based on the technological inventions which brought a revolution in the whole world. From pagers to super-computer, technology has travelled a long way to shape into the form which we are currently witnessing. With the help of technological evolutions and inventions, we have been able to bring some astonishing ideas into reality and one such technological invention which revolutionalized the whole world is smart speakers.
Smart speakers now might have become a new normal for most of the people as they are available at an affordable price and they offer a very good experience of future technology. During holidays, every 1 out of 10 people purchased a smart speaker. Although there are various smart speakers in the market, when it comes to the most talked about smart speakers then Google Home is the clear winner.
Developed and marketed by Google, the amazing Google Home smart speakers allow the user to use voice command in order to use the services through Google Assistant which is the company's virtual assistant. Google Home is the result of amazing and rapid development in the Artificial Intelligence field and this is just a glimpse of the amazing capabilities of Artificial Intelligence as its implementation is very wide and advanced.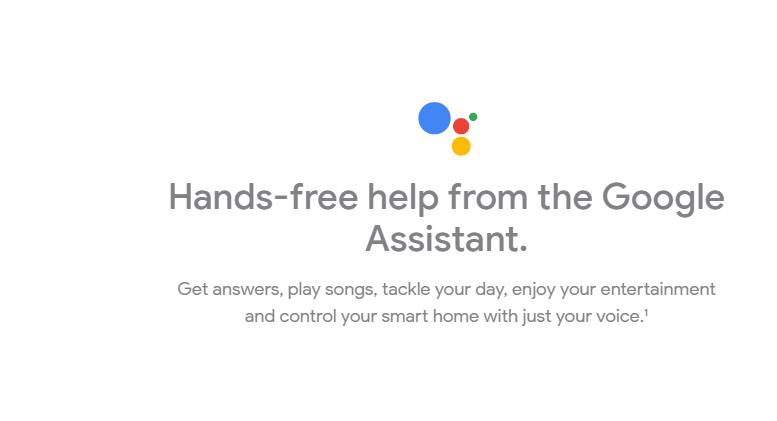 Because of the seamless integration of in-house and third-party services, you can listen to music, set alarm, listen to the weather forecast and receive new updates all through voice command. The home automation is another advanced integrated support which allows you to control home appliances through voice command. But anything is not perfect in the world and that's why in this blog post, we are going to look at the pros and cons of Google Home so that you can decide whether to go for these advanced speakers or not.
Pros of google home
The amazing ability to answer questions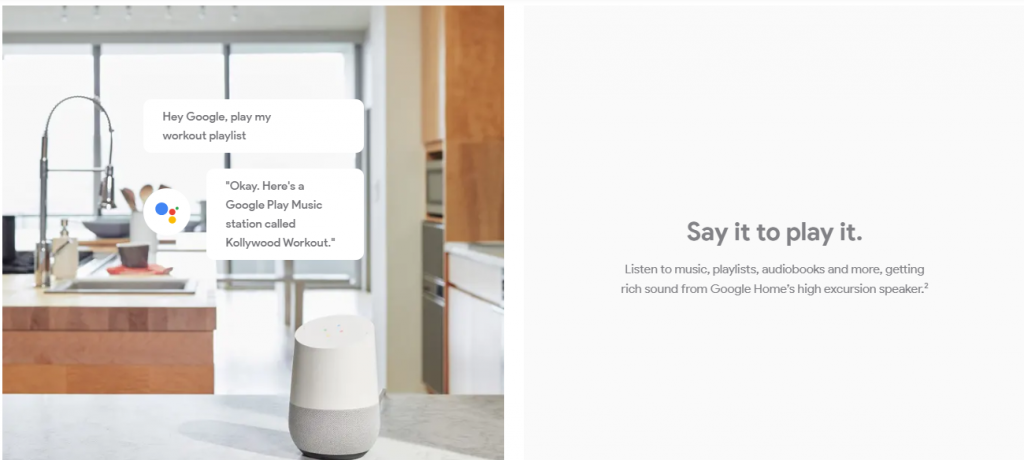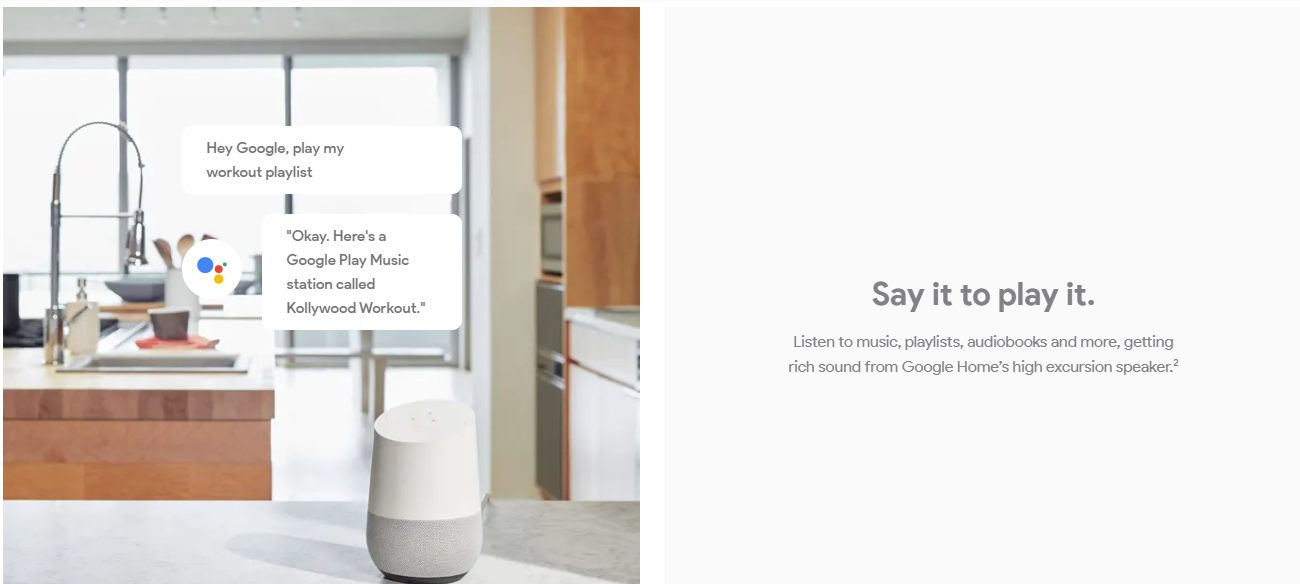 One of the biggest advantages of Google Home which all other smart speakers lack is its amazing ability to respond to queries. You will not find the same ability to answer questions in any another high-end smart speaker other than Google Home. The device uses Google's Knowledge Graph which is a system developed by Google containing information about people, places and things and along with that it also contains the information of how all these entities are connected. Along with this, Google Home can also understand follow-up questions. For example, you can ask Google Home "How India is performing in the World Cup?' and 'When is their next match?'.
You can cast video on your TV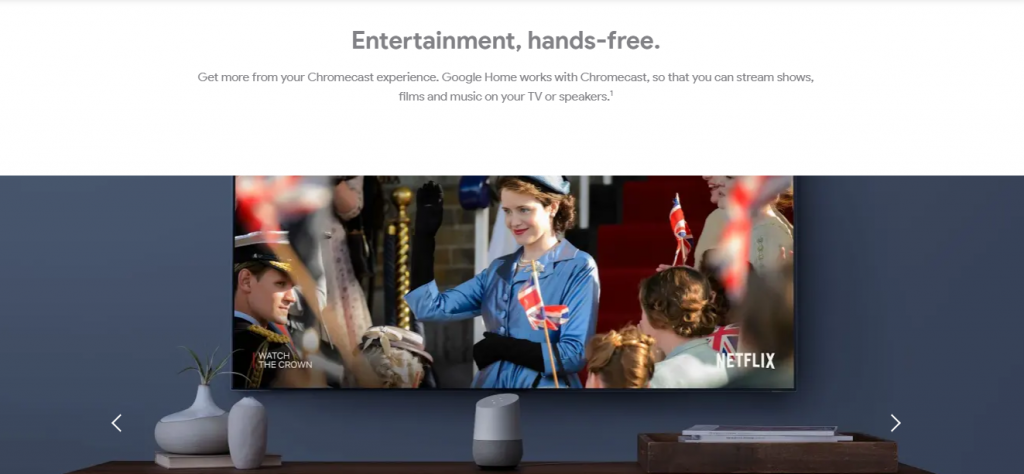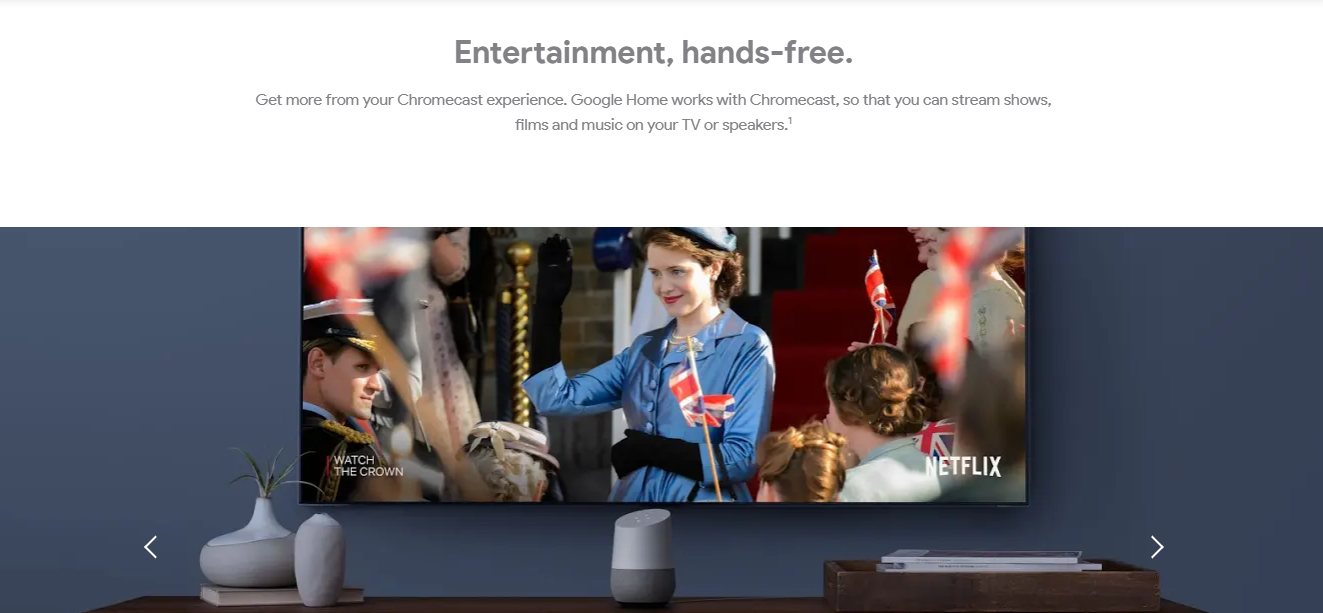 Another great advantage of Google Home which is liked by all is its ability to cast video on your TV. There are many smart speakers which don't' have this amazing ability to cast video on your TV but if you opt for Google Home then you will be able to capitalize on this amazing advantage. According to the latest updates and information on Google Home, currently you can only cast YouTube videos but with the growing demand from the customers and increasing innovation in the smart speakers segment, you can expect Google Home to allow casting Netflix and other video services on your TV as well.
Beautiful design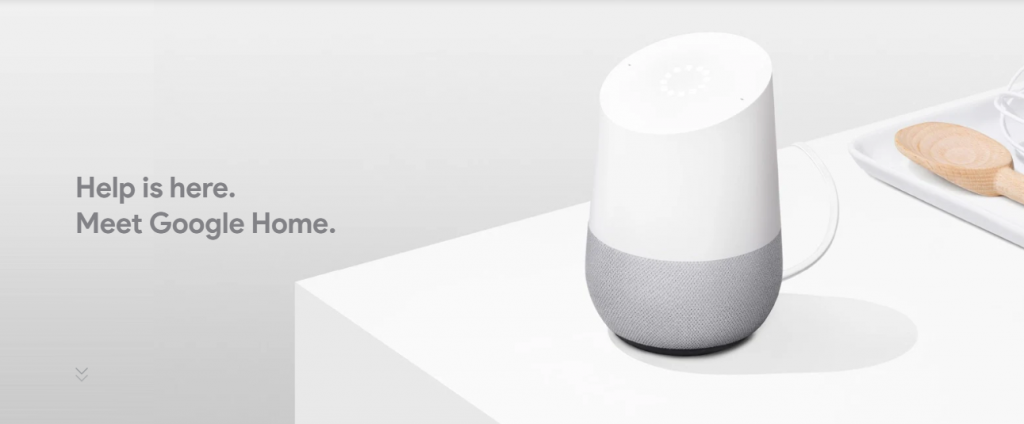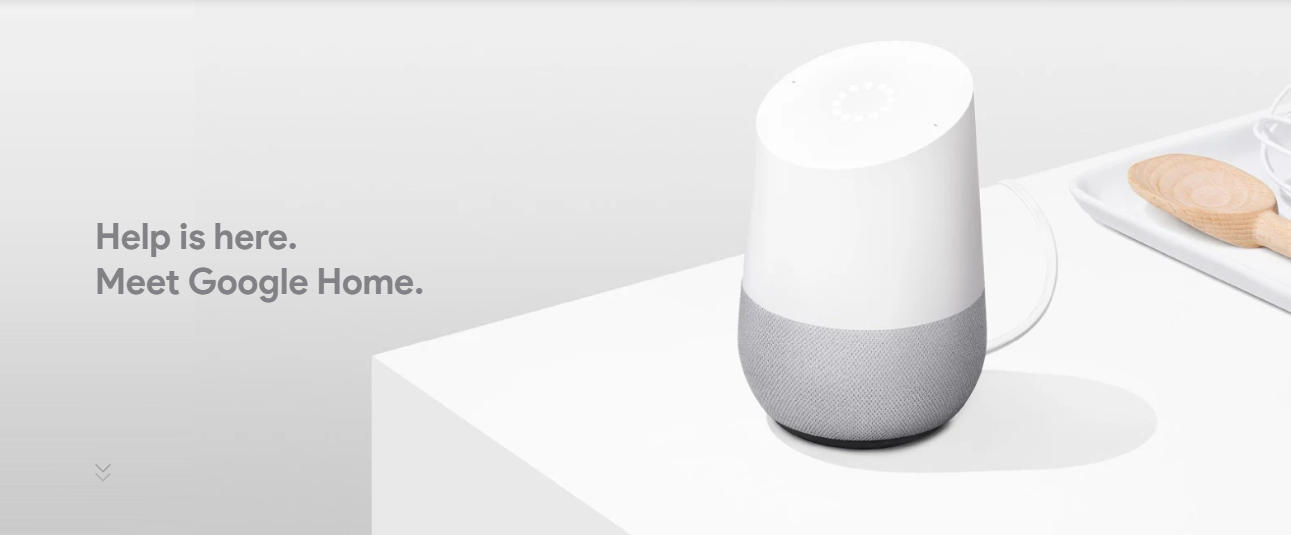 You might be thinking that when buying a smart speaker, you will only have to look at the technical aspects but Google has remained a global leader through its ability to surpass customer's expectation and it has done the same with its smart speakers as well. The design of Google home looks astonishing and when you place it in the middle of the table in your living room, it looks nothing less than a piece of marvel. The design of the Google Home has been selected after a thorough analysis of different decors and that's why it can perfectly fit into different types of home decoration.
Quick Installation and easy to use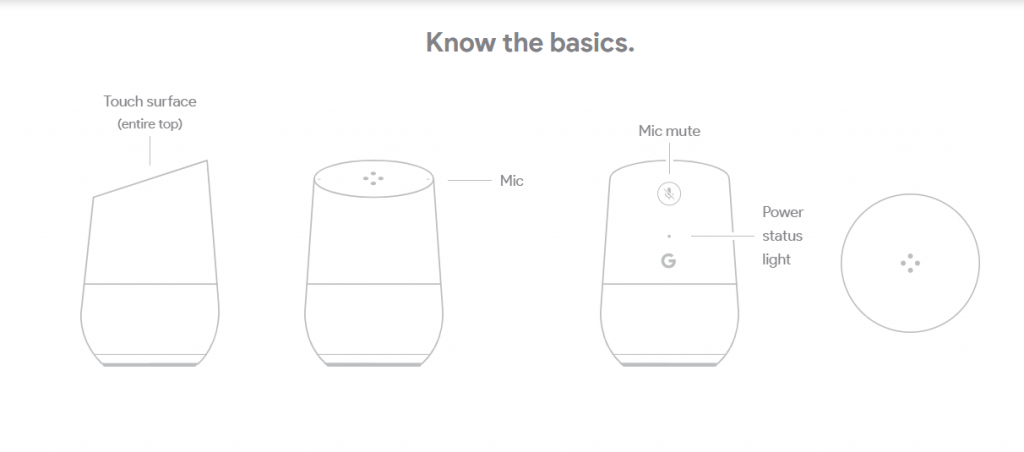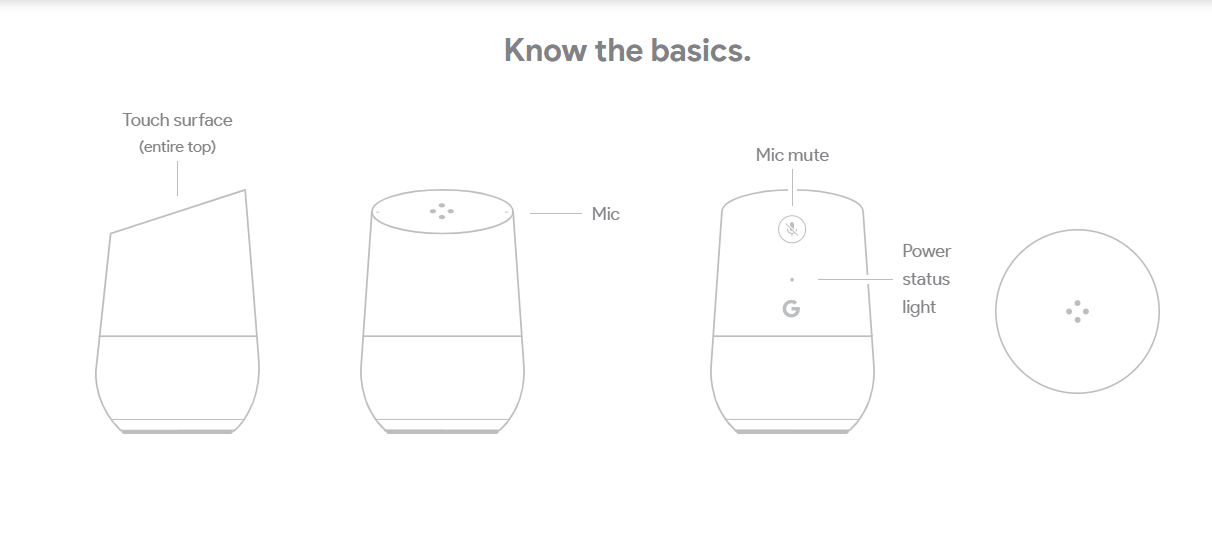 Many people hesitate in using new devices because they think its installation process will be quite complicated and it will be difficult to use as well but that's not the case with the amazing Google Home. Google understand the customer's nature and that's why they have designed Google Home in such a way that even a novice with gadgets can easily use it. The installation process is also quite simple and it takes only a few minutes to get started with the most advanced smart speaker in the world. So, ease of use and quick installation are another great advantage of Google Home.
Affordable price
You might be thinking that since Google Home is such an advanced smart speaker, its price must be high but that's not true. The price of Google Home is quite reasonable and that's the main reason behind its success. Yes, it is true that Google Home is a bit expensive than the new generation Amazon Echo but the advantages which you get with the amazing smart speakers by Google is unmatchable. That's why, if you think that the price of Google Home is a bit high, you should look at its feature and then the price will become reasonable or even less.
Easy to make calls and hassle free voice recognition
If you don't want to put much effort in making a call and want it to be done only through your voice then Google Home is a savior for you. Just after going through the simple process of voice activation, you will be able to make calls through voice command all over US and Canada. The ability to make calls to anyone living in US and Canada keeps Google Home away from the crowd. But you should know that this amazing facility of making calls through voice command is yet not available in Australia but is being expected that soon, this service will be launched in Australia as well with the new update.
Step by step cooking instruction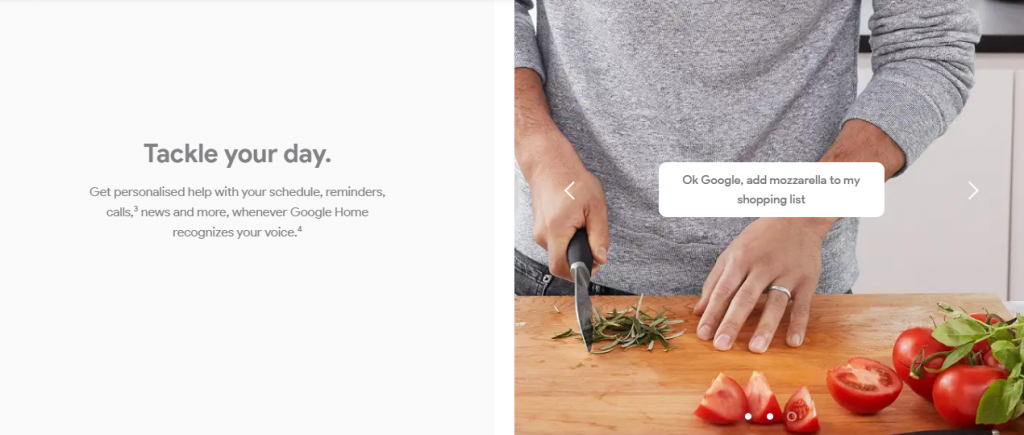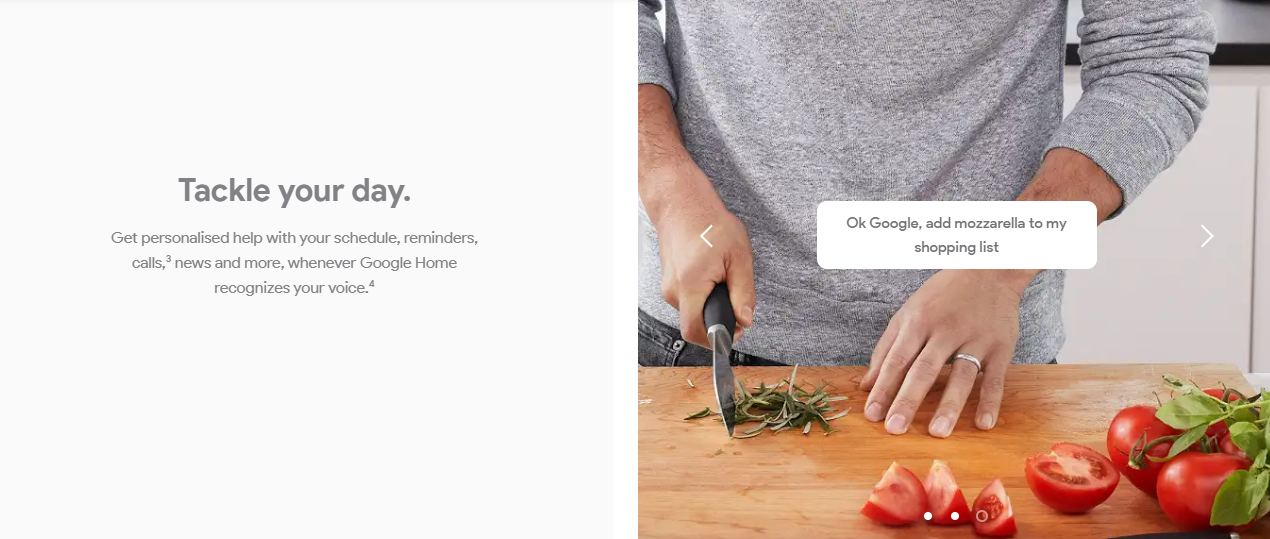 If you are fed up with looking at your screen and then following the cooking instruction then Google Home is here for you. Most of the people hate getting their dirty hands on phone or laptop while cooking for checking the instruction and that's why the amazing Google Home offers you step by step cooking instruction according to your chosen recipe. This service is yet not available for the screen but looking at the growing demand of this special service, people are expecting that in future, the cooking instructions will start coming on their TV screen as well. So, just ask Google Home about favorite recipe and start cooking with the help of step by step instruction without touching your phone or laptop.
Technical Specification of google home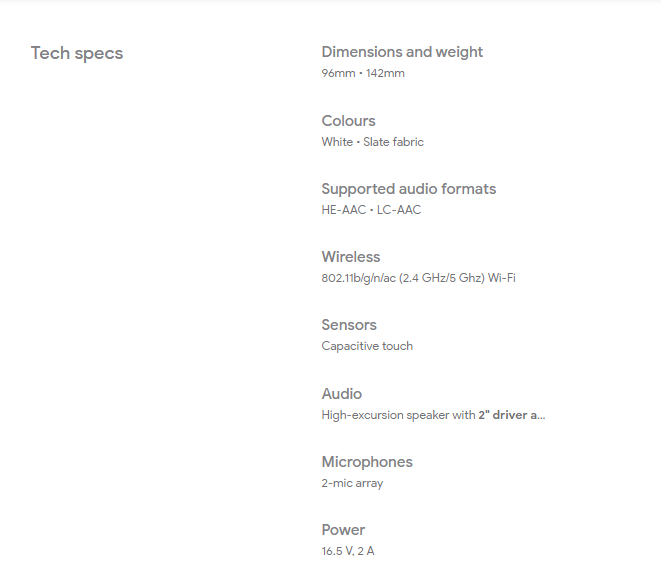 Google Home Variant
Original Google Home
Home Mini
Home Max
Home Hub / Nest Hub
Nest Hub Max
Cons of Google Home
Various updates are not available in many places
You might be thinking that one Google Home feature update or firmware update will be available globally but in many cases, it has been seen that many features were not available for updates in various regions. But this problem is being taken care by the Google team and it will be resolved soon. Google has noticed increasing number of complaints where GH users have said that a particular update is not available to them while it is available in other regions.
Many skills missing in comparison to other smart speakers
GH has tried to cover most of the smart speaker's ability and has brought in some unique innovations as well but still, there are many features which GH lacks. For example, when we compare the skill count of GH and Amazon Echo, then the Amazon Echo surpasses GH by a big margin. GH has sure evolved a lot after its launch but still, it is behind Amazon Echo in terms of skill. With better analysis and research, GH will be able to find the gap between their product and Amazon Echo because that's the only way to improve.
Can't read or send emails and messages
Yes, it's true that you can easily place calls through GH without touching your phone but still in order to read or send emails and messages, you will have to use your phone. Even after so much development in the smart speaker segment, GH still doesn't hold the ability to read or send emails and messages through voice command.
No physical button at the top
It is true that in order to make the GH look amazing and advanced, the developers have equipped GH with swipe-oriented volume control but that can turn out to be quite annoying for many people. It would have been better if GH would have come with a physical button for volume control or a clearly marked capacitive button.
So, these were some of the pros and cons of Google Home. These amazing smart speakers by Google have evolved a lot since its introduction but since it has a long way to go. There are various features missing in the GH but sill it can be a great choice for you as there are many unique features of GH which are not available in other smart speakers.
Competitors List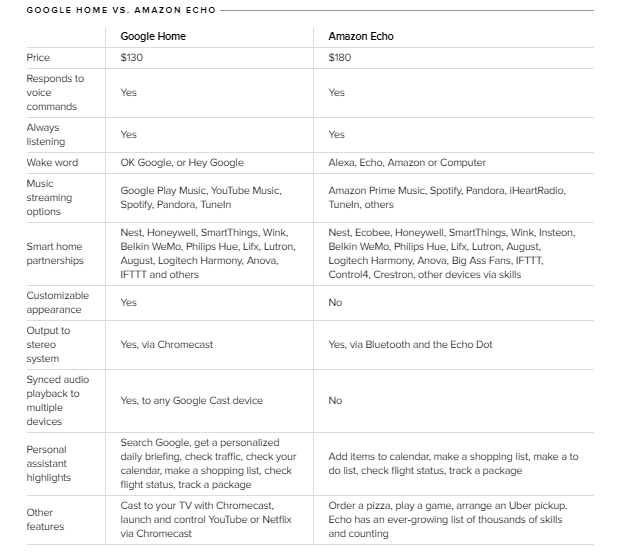 Amazon Alexa
Invoke
HomePod