Digital marketing is an exciting territory to work in. The strategies used by marketers constantly evolve and trends emerge at the drop of a hat. Strategies that offered you splendid results a year ago may not offer the same traction today. If we were to pinpoint one of the core objectives of digital marketing it surely would be to learn about users. When a business has its hand on its users' pulse it can edge out competition. With this knowledge a business can offer highly tailored products and solutions to its users. As a business owner or marketer you have to constantly explore new marketing strategies that help you learn about your users.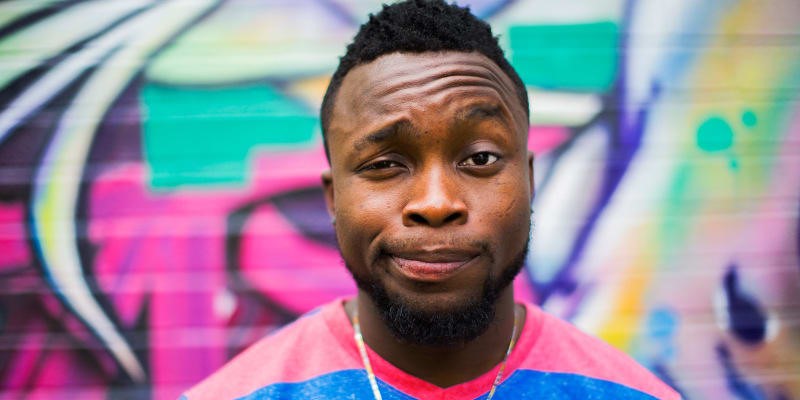 What are Personality Quizzes?
Talking about strategies 'personality quizzes' have emerged as one of the most profound ways of learning about audience. In fact 75% of all quizzes that you come across on the Internet are personality quizzes that are aimed at studying the personality traits of the user and using this information to offer them tailored products and services. Unlike the case of knowledge based quiz there are no correct or incorrect answers in these quizzes and every answer is closely linked to the user's beliefs, likes and dislikes. Let's take a look at an example –
Which place would you like to visit the most?
a) Vatican City
b) Paris
c) Las Vegas
d) Sydney
 Based on the users' choice it would be safe to assume
User choosing (a) is religious
User choosing (b) is in love with art, culture and fashion
User choosing (c) would love to gamble and enjoying pleasures of life
User choosing (d) is in love with sea beaches
How to Create a Personality Quiz?
Personality quizzes are the best way to learn about your users. While there are other ways to do such as forms and surveys what makes personality quiz stand out is the fact that they engage your users actively. However to achieve success with personality quizzes you will need to follow a well-defined roadmap. Here is a step-by-step guide how to create a personality quiz –
# Step 1 – Know Your Users               
This is the starting point of your quiz. If you are planning to target potential smartphone customers your audience will be different from a campaign that is targeted towards musicians. So have deep understanding about your users is a must before you get started.
# Step 2 – Work On Graphic Design
Taking into account the audience you are targeting you need to create a design for the quiz. Don't get over bored while designing your quiz and avoid creating clutter of elements. The design should be simple and one that immediately strikes chord with the audience.
# Step 3 – Build Outcomes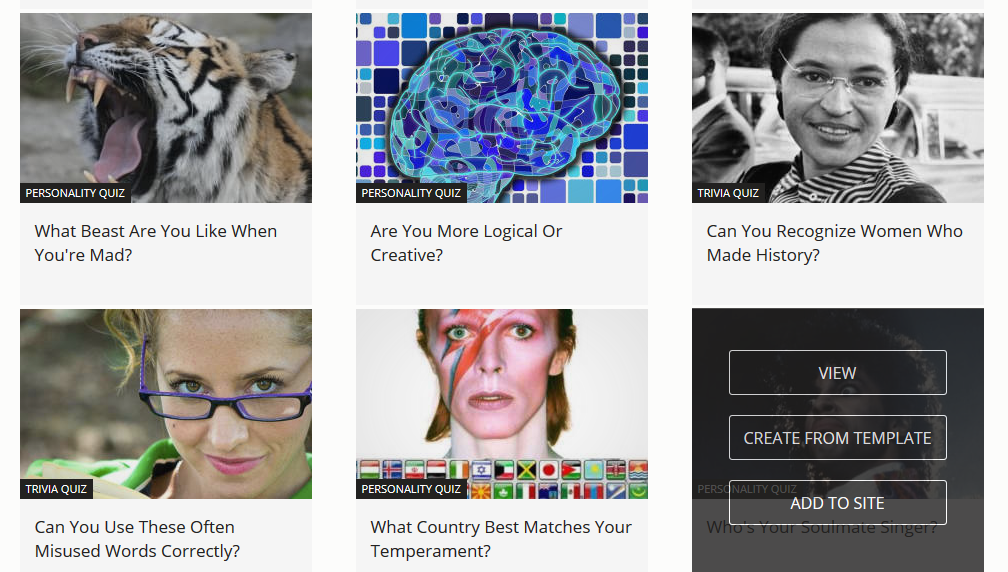 Personality quizzes are all about outcomes where you would have to segregate audiences based on their personality traits. In other words people who have similar likes and beliefs should end up with the same outcome.
While the purpose of the outcomes for the marketer is to find out more about the users and categorize them they should have some incentives for the users too. To start with the outcomes should be positive as they must create a sense of gratification in the mind of the user. This would encourage the user to share the results of the quiz within their network and create the opportunity for your quiz to spread virally. Let's take a look at four possible outcomes of a personality quiz with an example –
a) The person is a leader
b) The person is a team player
c) The person likes to explore
d) The person is patient
# Step 4 -Create Questions                
You will need to create questions which are based on the outcomes you have created. The success of personality quiz solely rests on the synergy between the outcomes and the questions. If you can't match them well your quiz isn't likely to succeed. Based on the outcomes we have seen in the last step let us frame some questions –
Which creature do you represent the most?
a) Tiger
b) Elephant
c) Birds
d) Tortoise
 What types of music/performers do you like the most?
a) Solo Singers
b) Rock Bands
c) Pianist
d) Opera Singers
# Step 5 – Evaluate the Answers             
Since there are no correct or incorrect answers in a personality quiz your users are likely to choose answers based on their own personality traits and you will need set rules to evaluate the answers. There should be a correlation to the answers and the outcomes. To continue with our example – if the user chooses answers (a) in both the questions he/she could be categorized as a Leader. Likewise the person choosing (c) can be termed as Explorer.
# Step 6–Direct Users to Outcomes               
Based on your evaluation of the answers you can direct the users to relevant outcome pages. For instance
If most answers are "A", users directed to Outcome Page for Leaders
If most answers are "B", users directed to Outcome Page for Team Players
If most answers are "C", users directed to Outcome Page for Explorers
If most answers are "D", users directed to Outcome Page for Patient People
# Step 7 – Promote Your Quiz            
The purpose of any personality quiz is to grab maximum eyeballs and engage maximum number of users. Once you have created the personality quiz you need to promote it actively across different marketing channels. You can use your website if it receives large volumes of traffic every day or else you can opt for various social media platforms that allow you to grow your quiz virally.
To sum up personality quizzes are a great way to gather leads and also get deep insight into your users. Once you have achieved it you need to focus on Call to Action. If the purpose of your quiz is to sell products you can use the landing pages corresponding to the outcomes to sell relevant products. Similarly if you want to integrate a lead from within the quiz you can work on a plan that helps you achieve this goal.