Crowdfunding is raising money through effort of various investors like friends, family, and strangers and so on. It all happens online, on crowdfunding platforms. Imagine you want to start a sock business, for instance. You need a lot of money to do that. You don't want a loan or anything similar and you need a way to fund your idea. On crowdfunding platforms you can set up an advertisement where you let people know about your idea and present them with your plan and story. Then people can donate if they like your idea – they can give you as little as $1 or as much as they want. In exchange, you can offer them your product in various quantities and styles.
This is how crowdfunding platforms work.
If you have a Fin Tech business that needs funding, here are some of the best platforms you can do it on.
1. Kickstarter-Kickstarter exists to help bring creative projects to life.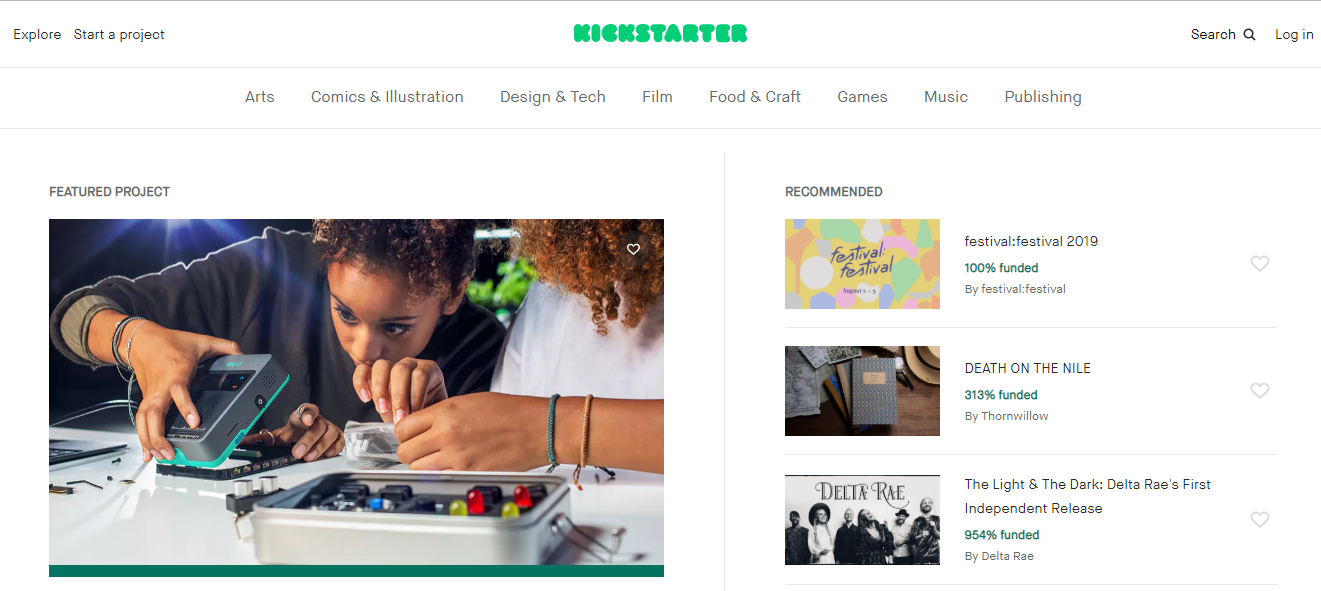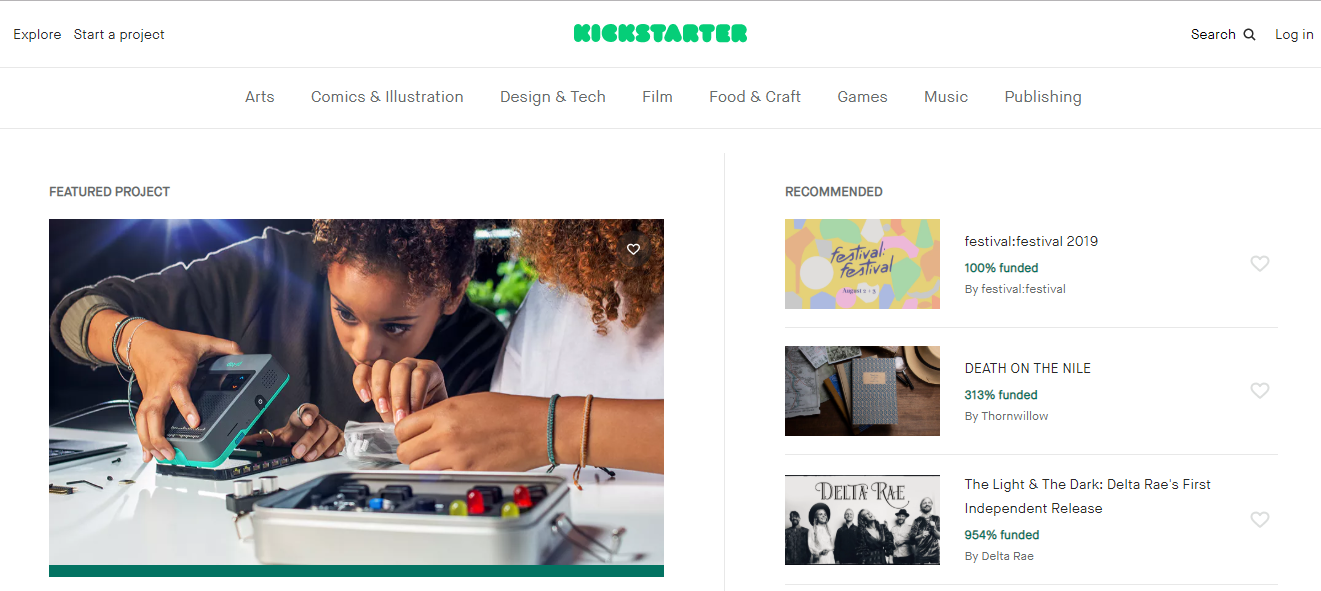 This is a global crowdfunding platform for projects from various industries including Fin Tech. It has helped more than 80000 businesses and projects get the funding necessary to start working. There is a strong community here and there are many repeat supporters. People that invest in projects get rewards in exchange for their money. You can find numerous projects here in any industry from tech to music or movie industry, as well as art, games, designs and so on. Around 300 000 people have already funded at least ten projects which only goes to show how great Kickstarter is for various projects in this industry. Fin tech is one of the more popular areas that you can explore and create campaigns in.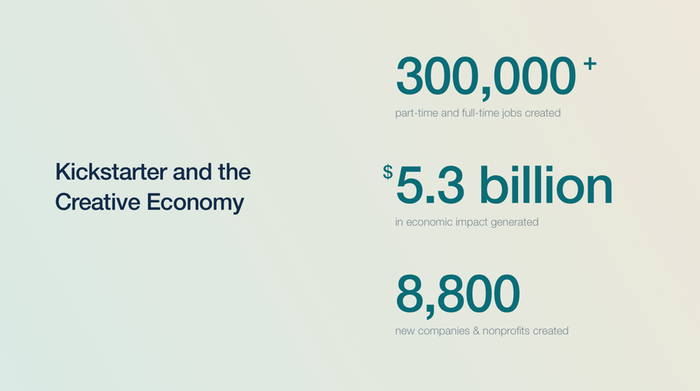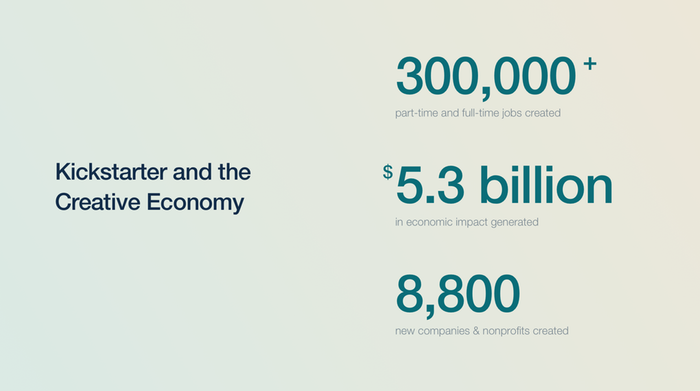 2. CrowdCube-Online Investing, Equity Crowdfunding, Business Finance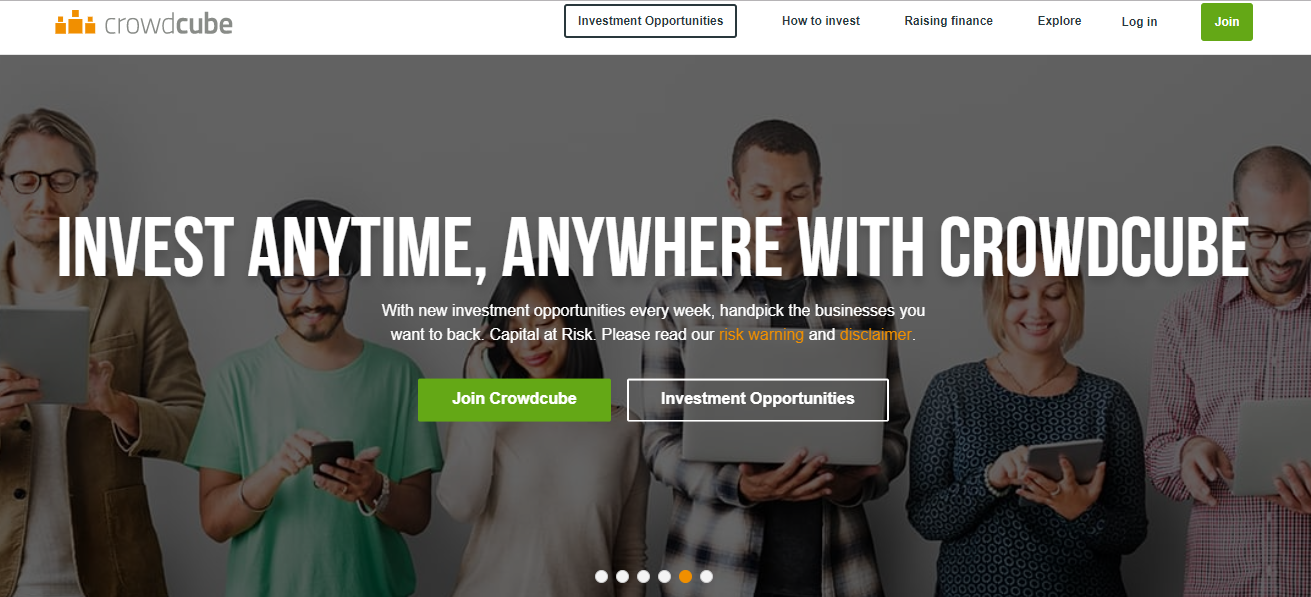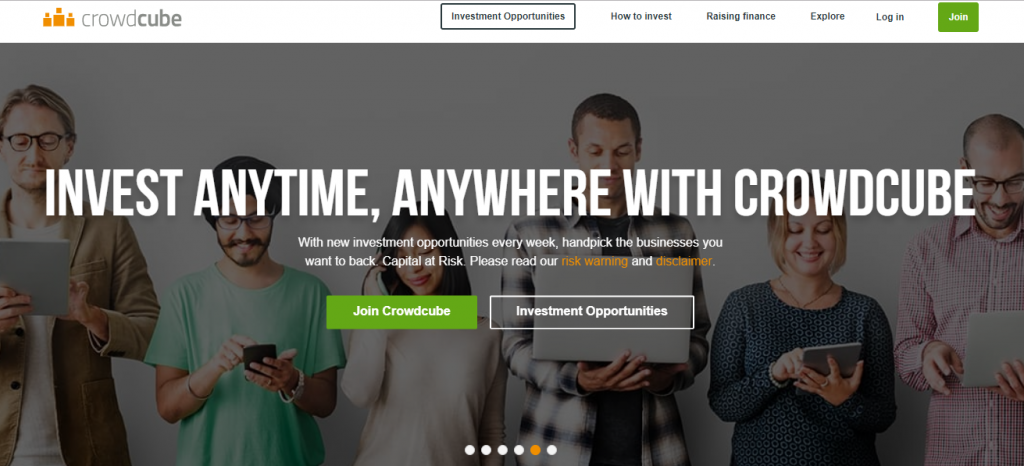 This is a leading investment crowdfunding platform. It has won many awards and it's one of the longest running platforms in the UK. It provides various opportunities for businesses to get the funding they need. It's used by many startups as a replacement for the banks, venture capital funding and angel investors. This one is also potentially revolutionary for traditional finance because it's an equity crowdfunding platform which gives people the chance to buy equity in the business in exchange for an investment.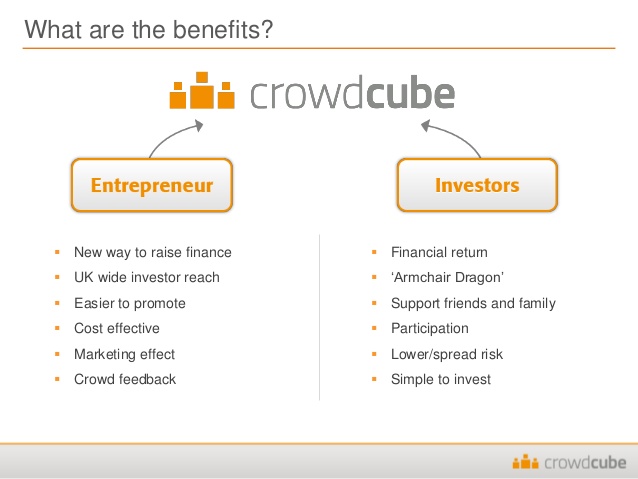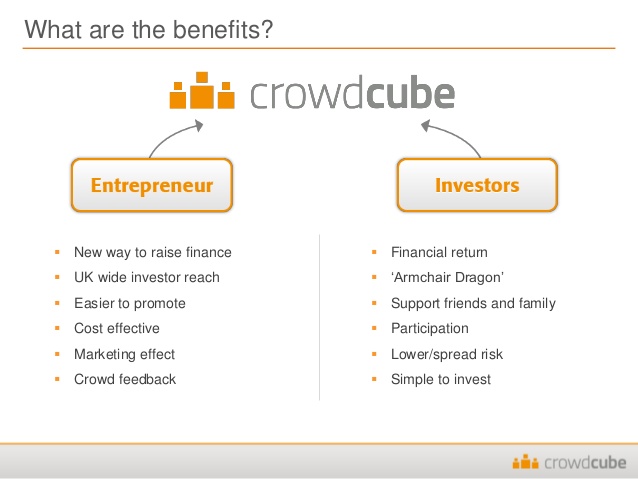 Now it has expanded and changed a lot which means that there are two different investment types. One of them is buying an equity or a stake in the company and then there are mini bonds which means it's lending money to people. It focuses on early stage businesses and being an alternative to banks or angels, as well as venture capitals.
3. Indiegogo-Crowdfund Innovations & Support Entrepreneurs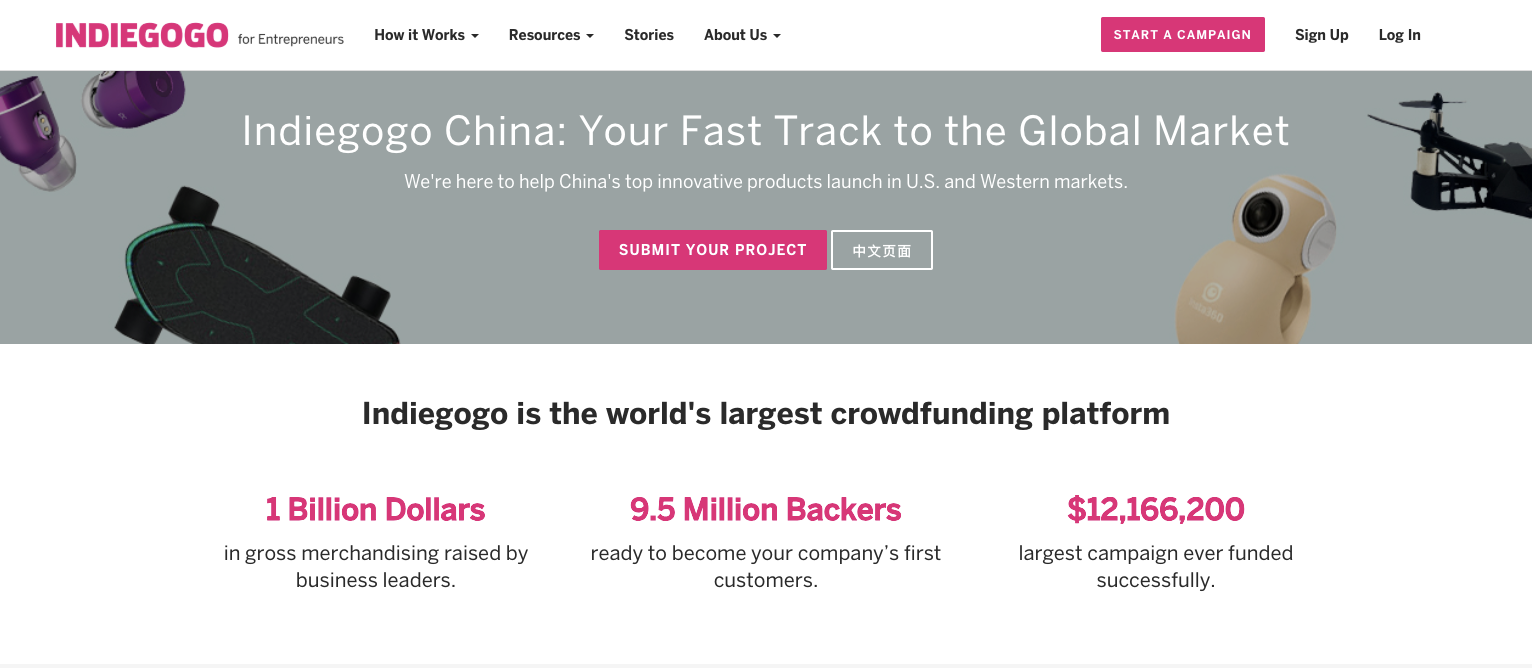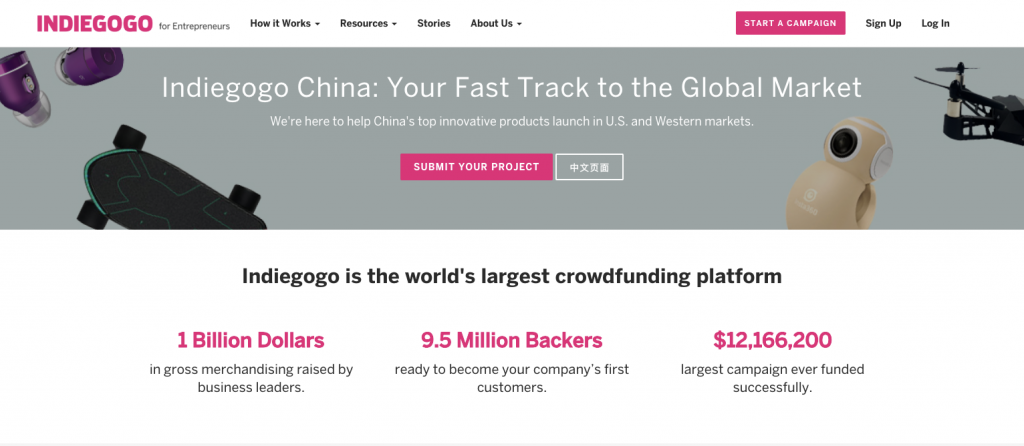 This is another global crowdfunding website with a long history of helping creative get funding for their ideas. It allows people to ask for investments in charities, ideas or businesses. This site loves people with great ideas and need for funds. Nearly 15 million people visit the platform regularly. It's been around since 2008 and there have been more than 800 000 campaigns in 235 different countries. This is one of the world's biggest crowdfunding sites and there are various campaigns, ranging from creatives to young startups which is great. The important thing here is that you don't have to reach your goal to keep the money that you raise.


Website: https://www.indiegogo.com/
4. GoFundMe-Free Fundraising & Crowdfunding Online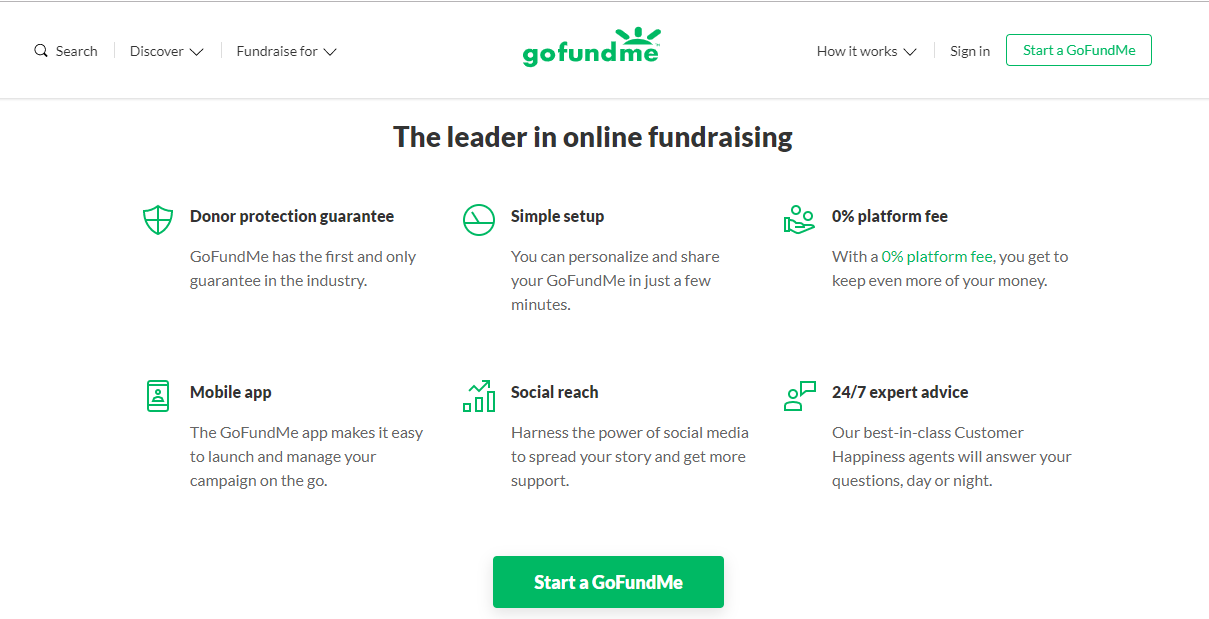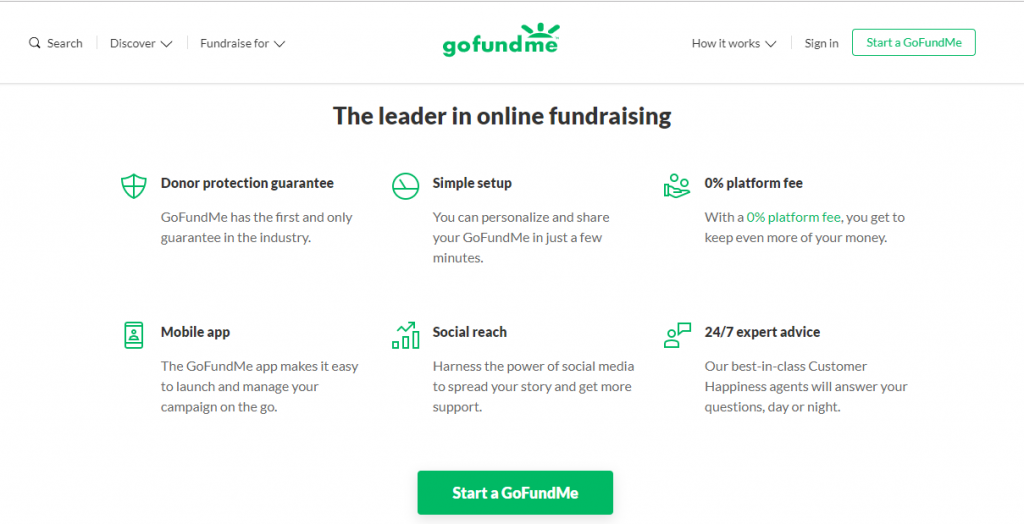 This platform allows people to raise funds for various events starting from celebrations to events related to challenging circumstances for people in need. GoFundMe has enabled people to raise over $2 million for their various inspiring causes. It has a community of over 50 million donors and it has become one of the largest crowdfunding sites in the world and one of the most revolutionary sites for crowdfunding in the world as well. It offers an option for people to create their own profile for donations and share it through connections on Facebook, Twitter and other social media, including email which means it's easy to raise money this way. There are no deadlines or goals and it has been breaking records as a platform each year.
5. OurCrowd-A better way to invest in startups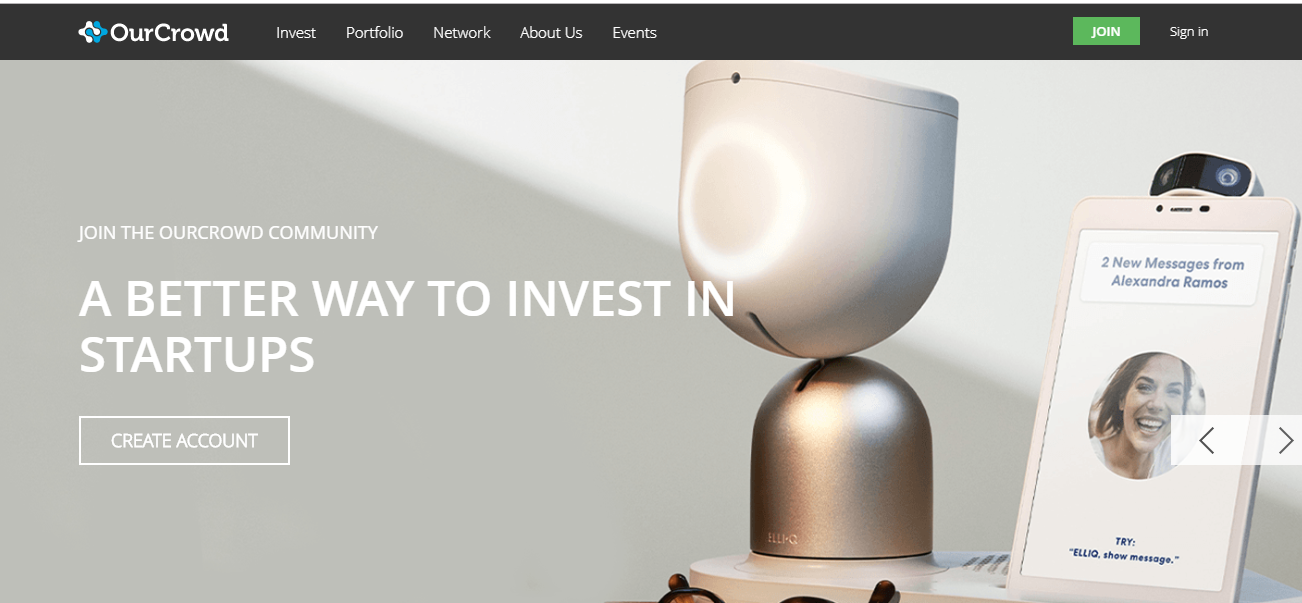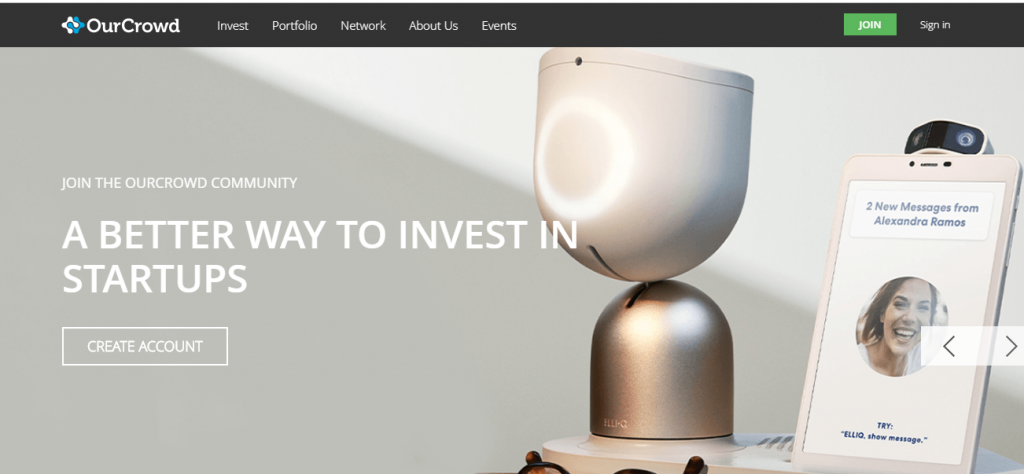 OurCrowd was built for accredited investors to offer venture capital for startups. It was founded by an entrepreneur, venture capitalist and Angel investor, Jonathan Medved. This company raised over $10 million dollars for Singapore's United Overseas Bank and they expanded into international markets. This is a great platform if you want some serious investments from accredited investors from all around the world. This is a serious platform which offers numerous benefits over other platforms, especially if you need more investment. It has accredited investors and people who truly understand Fin Tech and how business works. They also have a goal of expanding into Asia so there are numerous opportunities here.


6. Crowdfunder-Investments For Startups – Over $200MM Raised


Website: https://www.crowdfunder.co.uk/
This is another leading UK based platform which connects projects with people who believe in them in order to get projects off the ground and make great ideas happen. It provides a fund distribution and campaign sponsorship products that stimulate engagement. You'll be able to meet a lot of great individuals here and get all the funding for your Fin Tech projects you need.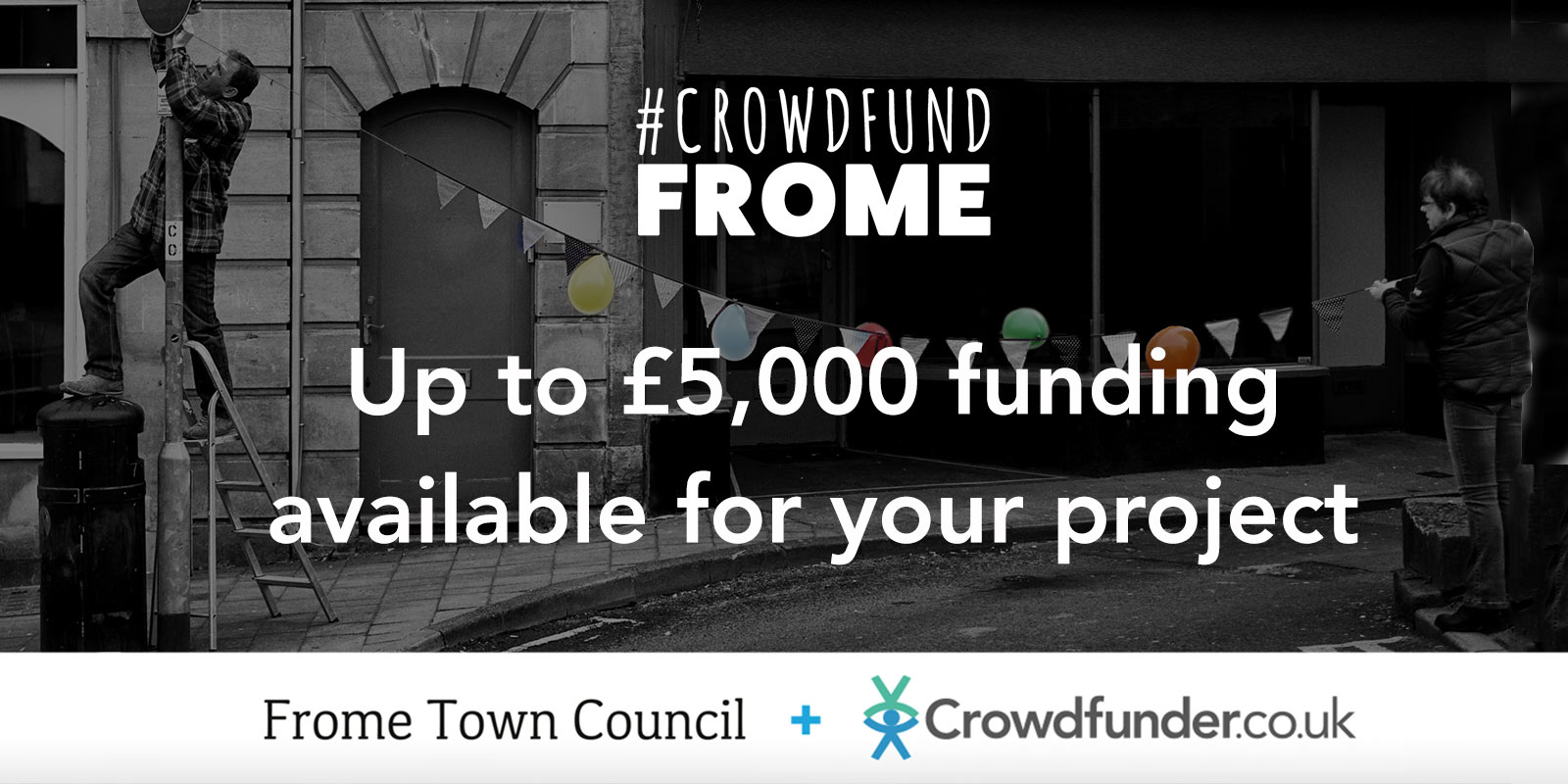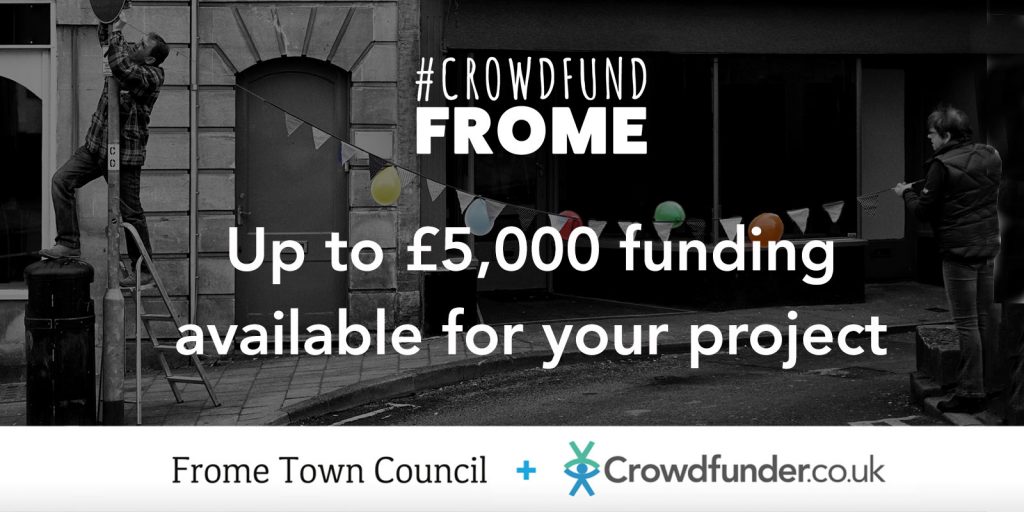 This site may be just the thing you need if you want to be a venture capitalist as well. You will not get rewards based on your funding level, but you will rather get a stake in the company itself, depending on how much you want to invest in it. This isn't for people who can't deal with failure or for those who give out money without thinking about it too much. There is a minimum investment which can amount to a ton of money from thousands of dollars to tens of thousands of dollars. But if you pick the right project for you, the reward can be really significant and impressive.
7. Seedrs-Invest Online In Startups Via Equity Crowdfunding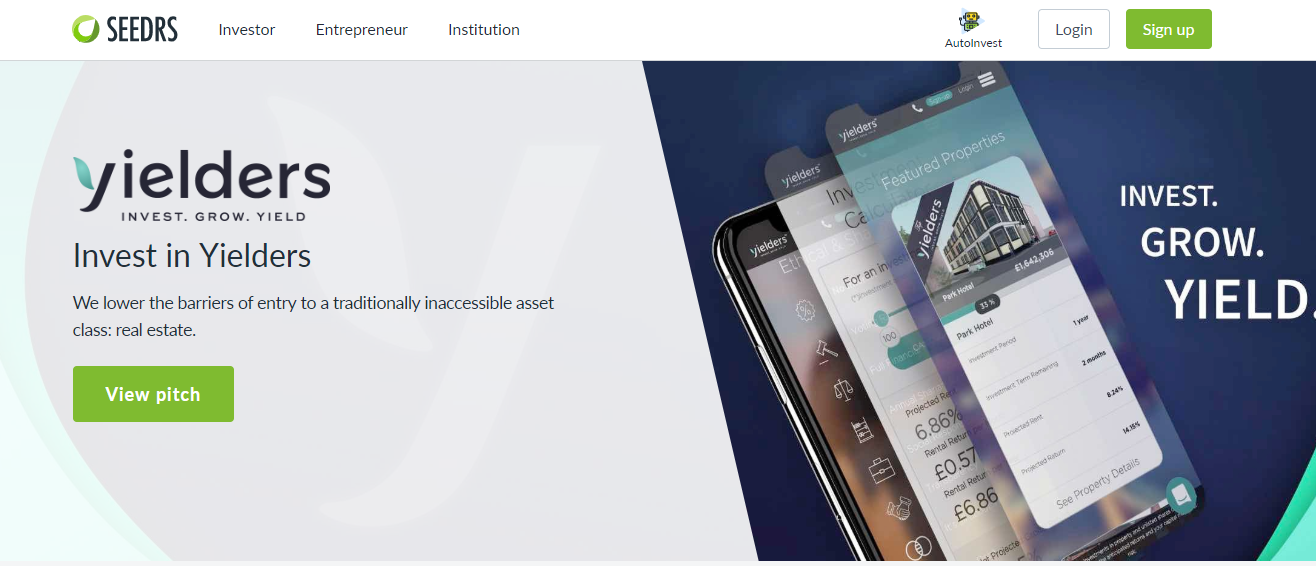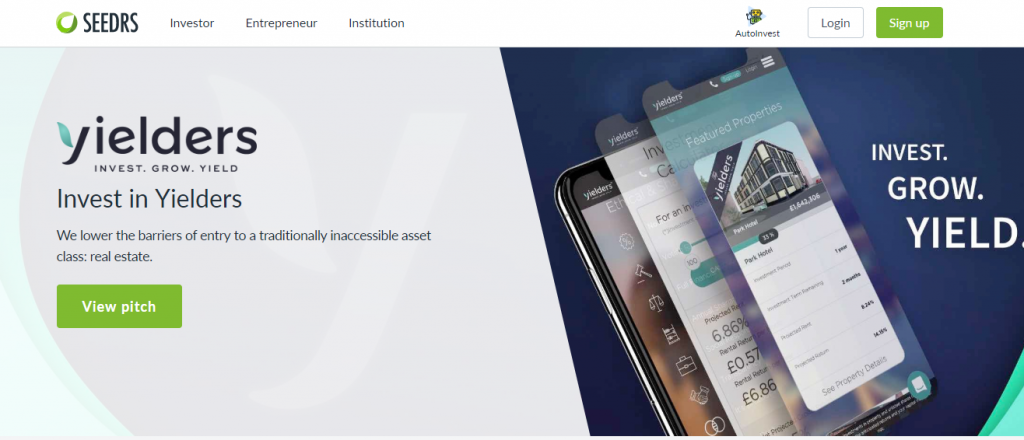 Seedrs is a leading equity crowdfunding platform for investing in businesses. It was the first platform to receive regulatory approval from the Financial Conduct Authority in the UK. This is a great place for all of your ideas and plans and you'll be able to receive the necessary funding from great individuals. You can really feel that people believe in you here. This site is similar to the Funding Circle in the fact that it's a form of equity crowdfunding which means that it specialises in startup investment. It stands out because of this support to startups and it supports them throughout all of the funding phases.


Website: https://www.seedrs.com/
8. Peerbackers-Next generation capital solutions for ventures and investors
This is one of the most consistently famous crowdfunding platforms in the industry. It focuses on innovators and entrepreneurs and it has hosted thousands of civic, entrepreneurial and creative projects from all around the world. They even have a Crowdfunding Academy which provides people with necessary knowledge on starting and running great Crowdfunding campaigns. They saw a problem of there being an alarming rate of failed products and they responded with this great course.
This is one of the top crowdfunding sites in the crowdfunding industry and as such can offer some serious opportunities for people who need investment in their businesses and startups. It can also host creative projects and they can also teach you a lot about how to create a campaign and find support for it.
Website not Active
9. Tilt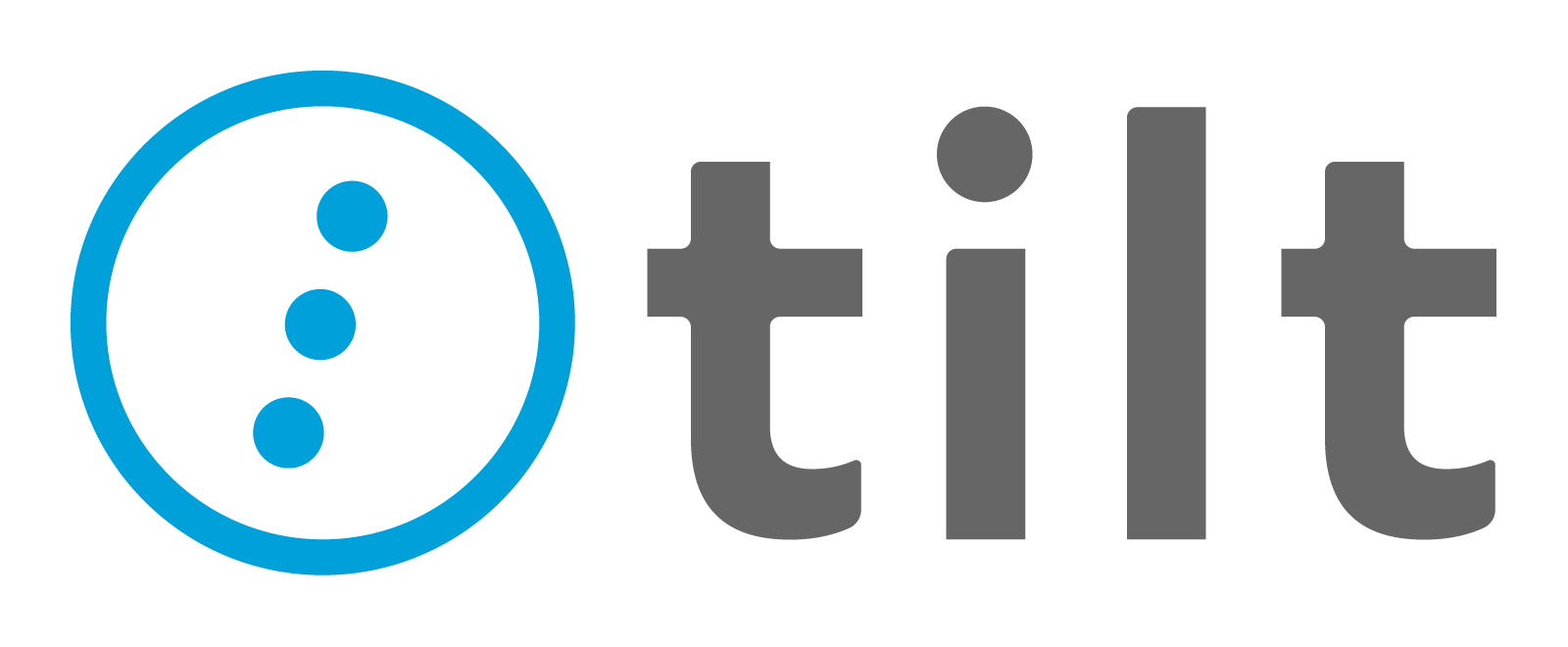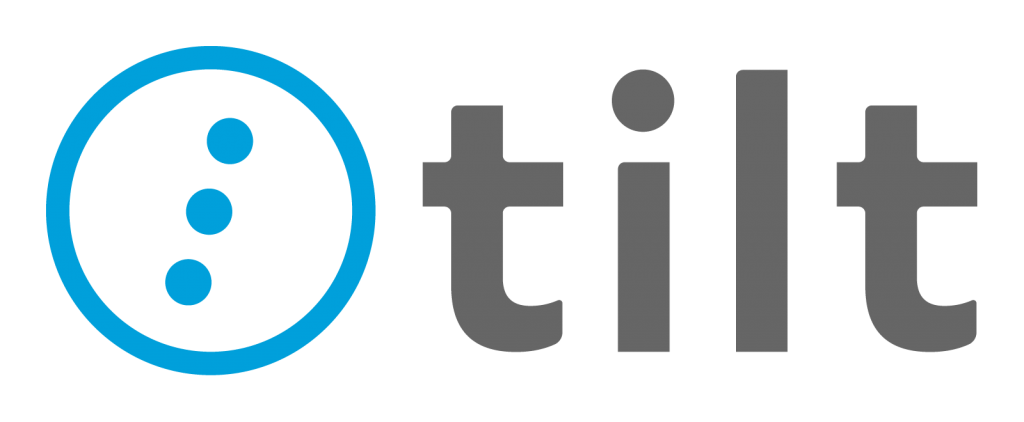 Tilt is a great Crowdfunding business for communities and groups and it allows them to raise funds, pool money or collect money online. This platform has been extremely popular with community organizers and college students. It's the fastest growing platform, defeating some of the stars like GoFundMe or Kickstarter.
This is a platform that has seen an amazing growth pattern in the last three years and it's truly an amazing place for people from various industries to raise money for their goals, companies or startups. You can start a campaign on Tilt with ease and with a bit of luck, you can actually make your dreams come true.
Website is not Active
10. CircleUp- Creating a transparent and efficient market to drive innovation in consumer brands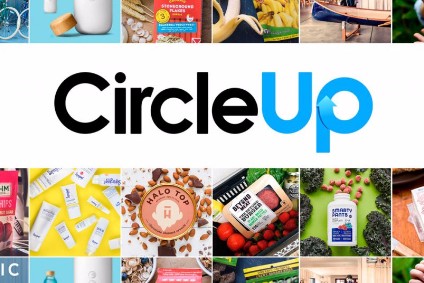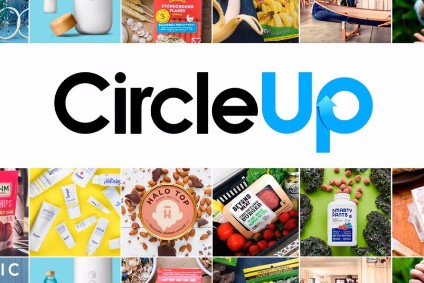 This one connects innovative consumers and retail companies with accredited investors. Business need to have a considerable revenue or other elements of potential success. Companies are assessed by private equities before they are accepted on the site. This is a great platform if you already have a successful business that you would like to expand further or innovate something.
This site is a leader in equity crowdfunding and it is focused on angel investment for companies that offer products to consumers. This company has been started in 2012 connects smaller companies which sell products to consumers and their capital in three different ways. It offers a line of credit at the rates of 14% to 25%, it has a venture fund of its own which it gives as an investment to chosen companies directly and the companies can get investments in equity through the site,. It's backed by many different huge and traditional enterprises so it's here to stay.
Website: https://circleup.com/
Best Crowdfunding Platforms
Crowdfunding Platforms became a great replacement for banks and loans with hefty interest rates. Beginners without much to put in their business are able to get funding this way and get started with their dream ideas and established companies can get funding for expansion without depending on anyone. All it takes is a bit of time and an idea that can gather enough people around it. Hopefully, one of these sites will work for you.