Nowadays more or less every communication be it professional or personal is connected with emails. Common people find it to be more convenient if all the communication or interaction process is confined in it.
But, though Gmail emails are used widely, yet it does not give you a backup of your emails.
If you are thinking that all your important and confidential emails are safely stored permanently in your mailbox, then my friend you are wrong.
Any time your Gmail emails may be lost or become inaccessible.
Sometimes, due to an illegal log in or a hacker trying to hack your emails or even unplanned delete of emails raises the requirement for getting Gmail emails backup.
Let us check some methods by which you can backup your Gmail emails and keep your data secure.
Methods to take email backup from gmail
Google Takeout Method
Google Takeout is a plan formed by Google Data Liberation Front with the purpose to facilitate the download or export of data to its users. It can migrate all your important files or data be it exporting your data or want to modify your contact list. These can in total export 51 kinds of files. To apply this method follow the below steps;
Open takeoutgoogle.com in your browser and then you have to select the Deselect all option.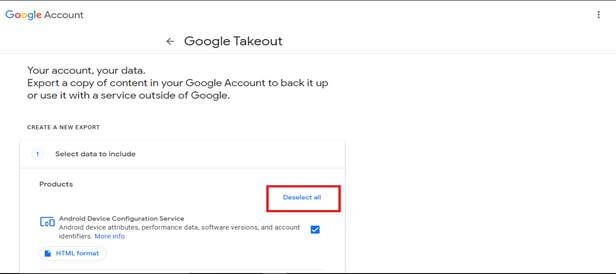 In the next step scroll down on the screen and

click on the box appearing near the GMail option

and then again scroll down and click on the Next button.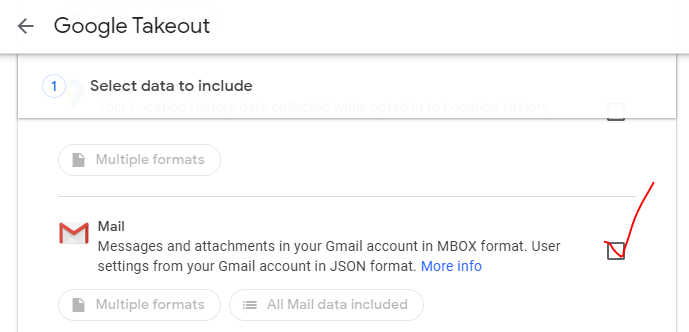 Now you choose which type of email you want to backup by clicking all mail data included.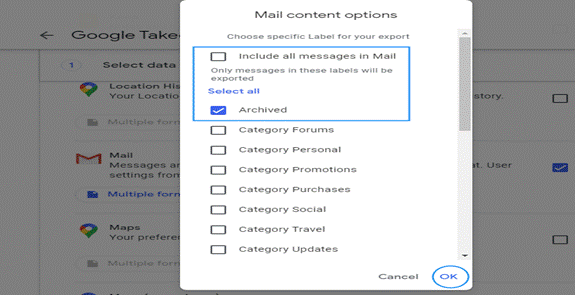 Now you will see an export box on your screen. In this step, you can choose-
Frequency of your file export, whether you want to export once or every 2 months.
File type and size whether you can choose .zip or .tgz. And the large size of files will be split into multiple files.
After you have completed your settings click on the Create export button at the down of the screen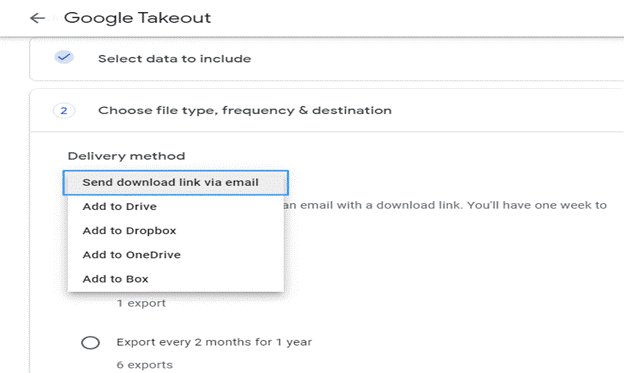 After you have clicked on the Create Export button, you will get a notification message in the box.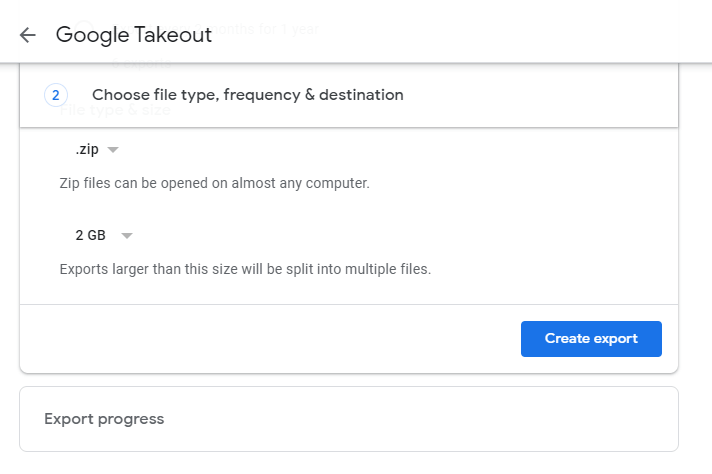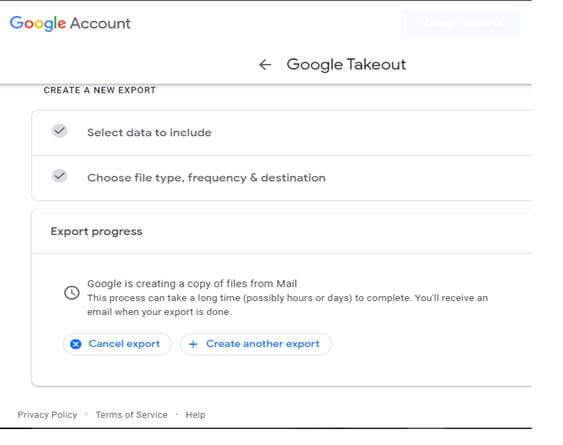 After the process gets over you will receive an export completion confirmation and you can even download the report.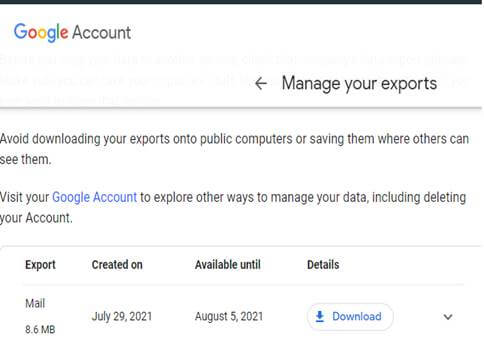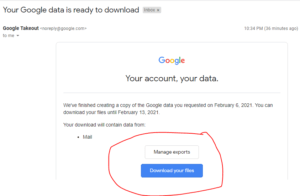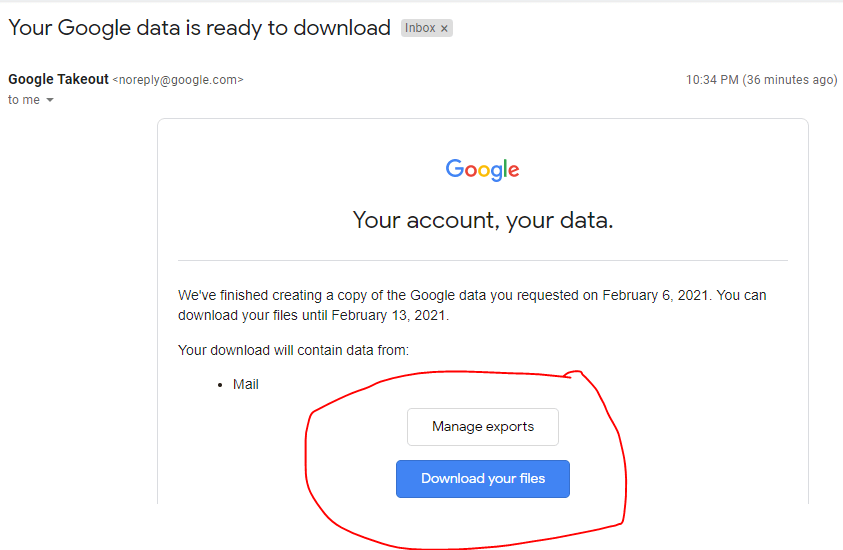 By following these steps you can keep backup emails without any loss of data.
Pros of this Method – You can do it easily sitting in your comfort zone and without spending any money.
Cons of this Method – This process can take long hours or days to complete the export. If you are not ready to wait for some time, then this process is not suitable for you.
Take Help From Your Email Client
The email client is a program that enables users to use their emails on their desktop without having any access to the internet. Email clients give benefits to their users in terms of backup of emails.
If you are in need of a backup for Hotmail email also but don't have much idea to execute the process then you can take help from any third-party software like DRS Hotmail Email Backup Tool to complete the task very easily and quickly.
For keeping backup of your Gmail Email with the help of Email Client you can check the following steps;
Here, I have shown the method taking an example of MS Outlook. At first, you have to set Email client to receive emails. For that, follow the below steps
First, you have to turn on the IMAP. For that go to the Settings section of your Gmail account, click on settings then click on see all settings, then from the right-hand side click on Forwarding POP/IMAP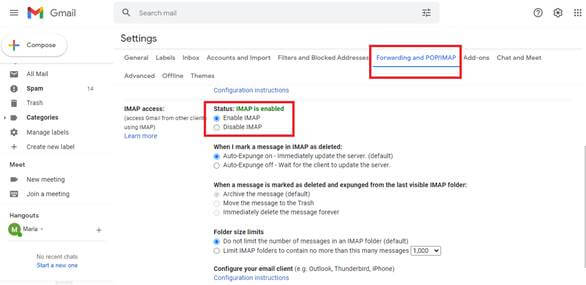 Now you have to take access to your Gmail account for your email client. For this, you have to visit – https://myaccount.google.com. There in the My Account section, you have to choose Apps with Account Access and then ON the Allow Less Secure Option.
Next, you have to perform the below process to add MS Outlook to your Gmail account
Open Outlook and click on File. Next, you will see an Account Information dialog box click on the Add Button.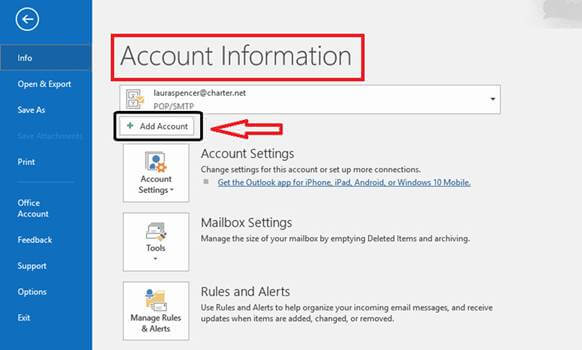 Here you have to give the account credentials that you want to add. After providing details click on the Connect Button. You will get this message now.

Now click on the OK button and your Gmail account is now connected with your email client.
Pros of this method – This is a very easy process to follow and you don't require any investment to do. Now you can access your Gmail mails from here even if there is any issue in Gmail.
Cons of this method – Any filtration or customization which you have done in your Gmail will be discontinued here. It will not be available to an email client.
Conclusion:
It is very necessary to keep a backup of emails to cope with situations of data loss. If you are not keeping any backup of your emails then you are at high risk of losing data in case of any mishappening in your Gmail.
So, now that I have discussed here the two types of methods you can use for your backup purpose, I hope you will get the benefit of it. And if you are a beginner user with not much technical knowledge then you can take help from a professional tool to backup your Gmail emails easily in any format.