The commotion that cryptocurrencies are creating, has taken many of us by surprise. Digital currency is on the verge of gaining its equal footing with traditional currency.
Bitcoin, Ethereum, Litecoin, Dogecoin, and hundreds of other cryptocurrencies are very popular among people.
But have you ever wondered about the effect that cryptocurrencies have on Indian people? India, too, is adopting cryptocurrencies at a breakneck pace.
There are several apps that the Indian people are using to buy and trade cryptocurrencies. Crypto fanatics buy bitcoin and many other cryptocurrencies on these apps.
These apps also help to make a profit investing in different cryptocurrencies.
In this article, I shortlisted the 10 best apps to trade/buy cryptocurrencies and make a profit.
10 Best Cryptocurrency Trading Apps
CoinSwitch Kuber App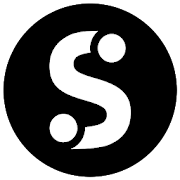 It was around IPL that the CoinSwitch Kuber app gained popularity with its ads. Well-known investors like Sequoia funded this app.
Here are some of its significant factors-
There are 100+ cryptocurrencies available for trading in CoinSwitch.
You only need your mobile number to get started; however, you have to complete the KYC process.
The user interface is straightforward.
This app allows depositing INR via UPI, NEFT, and bank transfer.
WazirX App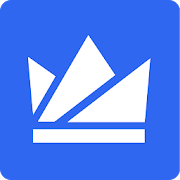 WazirX is one of the most popular apps in India. People like it so much that many people are buzzing about it on social media.
Here are some of its key traits.
WazirX allows users to invest using INR, US dollars, UPI and BTC.
The app has its coin WRX that you can invest in. This app also allows users to invest in other cryptocurrencies using WRX.
WazirX uses an app passcode or 2FA to secure the users' accounts.
The maker and taker fees in this app are significantly low, which is only 0.2%.
UnoCoin APP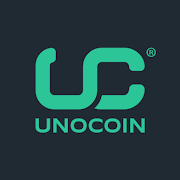 UnoCoin offers many cryptocurrencies for trading. The user interface is simple, and the app requires the customers to fulfill their KYC details.
Here are its essential features-
UnoCoin takes 0.7% of trading fees.
The minimum deposit amount of UnoCoin is INR 1000.
UnoCoin offers users security using biometrics like finger ID.
Download Unocoin on: Android | iPhone
Binance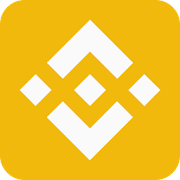 Binance is one of the most famous cryptocurrency trading apps. The app is the biggest platform worldwide for trading cryptocurrencies. If measured by volume, Binance is also the largest altcoin trading platform.
Binance Key features
Binance P2P allows Indians to trade cryptocurrencies using INR.
The trading fee is around 0% to 0.35%.
This platform incorporates escrow service protection to the assets of the users.
CoinMarketCap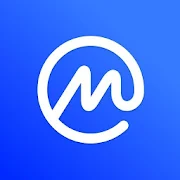 Although Binance is the parent company of CoinMarketCap, it can operate independently.
There is a varied range of cryptocurrencies available on this platform.
Some of its traits are-
CoinMarketCap has a good reputation for its security in the market.
This app allows Indian users to trade using INR.
Coinbase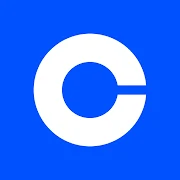 Some call Coinbase the best platform for bitcoin trading. This app is establishing its base in India.
Here are some must-know facts about Coinbase-
It offers Bitcoin, Bitcoin Cash, Litecoin for trading.
Coinbase charges 2% trading fees on the total transactions.
INR is available for trading in Coinbase.
Coinbase has a criminal background check process which makes its security very tight.
ZebPay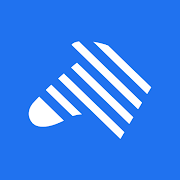 ZebPay is popular with 3 million worldwide traders. The app provides the leading cryptocurrencies for trading.
ZebPay app Key features
Indian users can trade using rupees.
The app offers a ZebPay wallet.
The security in this app is satisfying.
BuyUcoin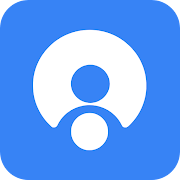 Buy coin also is an excellent app for Indian cryptocurrency traders. The Android app of BuyUcoin is well-optimized.
Buyucoin app Key features
BuyUucoin allows trading using Indian rupees.
The app applies multi-layered security to its users' accounts.
BTC, ETH, and BTC are available for trading in BuyUcoin.
Bitbns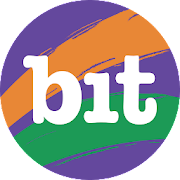 In India, Bitbins is a leading cryptocurrency trading platform. Most customer-friendly features of Bitbins include-
The best price for different cryptocurrencies is available in Bitbns.
Bitbins app Key features
The user interface is well-organized.
Trade is available using Indian rupees. The app is known for offering a good user experience and security.
CoinDCX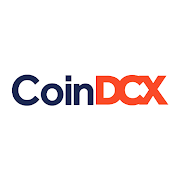 CoinDCX is very famous in India. There are more than a hundred coins available for buying on this platform. The CoinDCX Go & CoinDCX Pro are the two best apps for beginner and advanced cryptocurrency traders.
Here are the important features of this app-
The app has a very simply designed interface, and the transaction speed is very fast.
Trading rates on this platform are reasonable.
The deposit and withdrawal process is very easy.
CoinDCX offers transactions using INR, and the app is secure with necessary safety measures.
Conclusion
India has cheerfully welcomed cryptocurrencies. Many investors are eager to buy bitcoin and use crypto arbitrage to double the number of their bitcoins.
The trust in cryptocurrencies is growing tremendously, and the use of cryptocurrency trading apps is now more than ever. This is because the apps mentioned above are trustworthy and are one of the best in the market.
These simple apps may one day change the way of transactions and trading someday. Let me know if you liked any of these apps and used them for yourself.