These are the best possible way of learning about life and planning and shaping the future. Besides this nowadays there is no time for the people to sit peacefully and read books. A busy and hectic schedule binds the people of all ages, and there is no time left for reading.
But then in this world, there is a solution for everything. And audiobooks were made for books and author lovers. These have changed the mindset of the people, and they started the practice of listening to their favorite books without reading it or without even lifting it.
Nowadays in this developed and modern world, the idea of the audiobook is one of the best ways for the people who love novels and authors as it is the simplest way to follow a book and its author.
Audiobooks are one of the best ways of gaining knowledge anywhere and anytime in this present scenario. They are very efficient and are much capable in providing content of a book a person can listen to these audiobooks without being distracted.
So these apps are essential for us to listen to the content of our best audiobooks and our favorite authors.
Some benefits of audiobooks are here:
● You don't have to buy a CD.
● You don't need to keep the old cd player with you.
● You can enjoy the audiobooks on your smartphones.
● You can also play them in smart speakers like amazon echo or google home.
● You can play them in your car on the way to your workplace.
With this, you don't need to buy a car or smart speakers for this. All you need is an Android smartphone as there are best apps for these audiobooks.
Here are the top 10 audiobook apps for android
1. Google Playbooks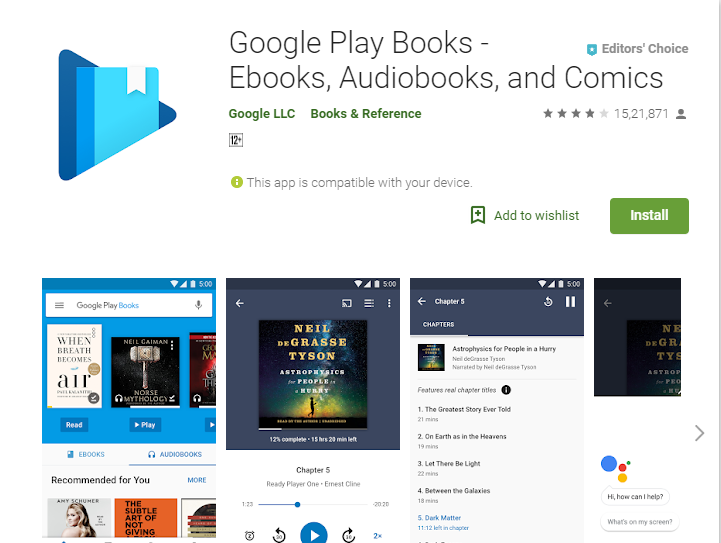 Google is the best possible source of knowledge. Millions of users now use this app, and it provides various kind of digital content: ebooks, textbooks, comic books, and most importantly, audiobooks.
You can access its content by google play books app, and it will is present on all your devices those which you have connected to your Google account, including your cell phones and laptops.
Its sync capability is the best part of this app. It allows you to continue your content from the last location where you have stopped it.
The audiobooks you started playing is downloaded to your device so you can listen to it offline too. The most important thing is it is easy to use, and all kind of digital books are in one place. It is free for users.
2. Audible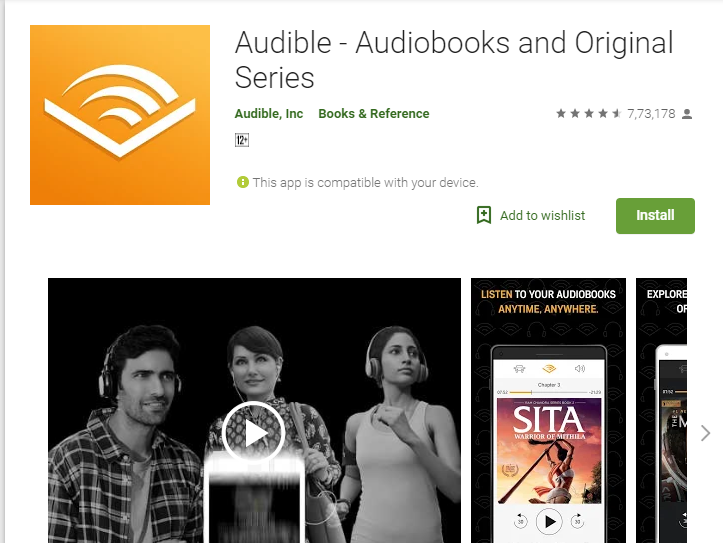 It is also the leading app in the world of audiobooks. It is on the google play store, and you can download it anytime and anywhere for free.
It offers a variety of features;
● Bookmarks
● Chapter navigation
● Sleep mode
● Multitasking
● Background playback and download
It lets you choose the content according to your preference. You can either buy audiobooks in the trade or have them by subscription. It costs $14.95 per month, and it enables you to download one audiobook for free and other titles on 30% off on the list price.
The best part is that if you are a member of Amazon Prime, then you have free access to audible channels.
This app is ad-free, and you can listen to the audiobooks while offline. It enables you to adjust the narration speed as per your comfort and lets you quickly fast forward and backward.
It has very advanced recommendation tools and the ability to explore the joy of audiobooks, including comedy, suspense, and other channels.
3. LibriVox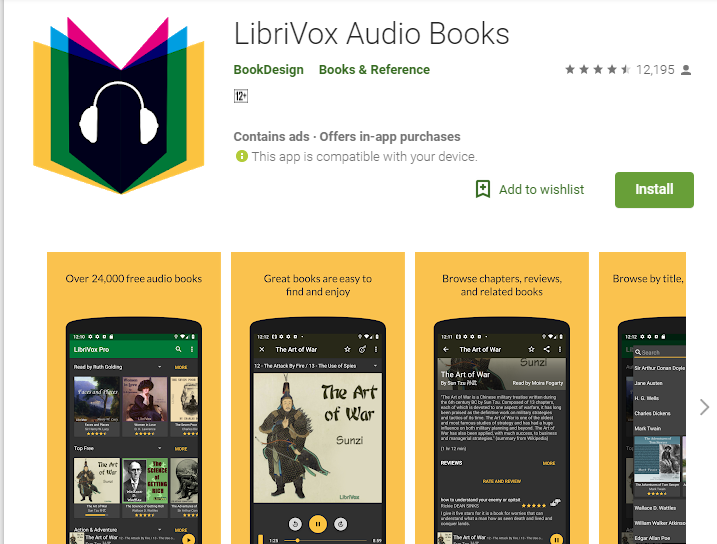 Librivox offers free audiobook versions of all types. It is an android app, and it provides free audiobooks from LibriVox.
Presently this app offers over 24,000 free classic audiobooks, and if you live in the US, then you will also have access over 75,000 paid audiobooks including new releases and best sellers.
This app gives easy access to Bluetooth controls, which means that you can easily connect it to your Bluetooth and smart speakers.
Not only you can view the most popular books, browse by titles, authors, or genres but also you can search it by keywords. The app also provides many narrators for a single book so you can listen to your favorite narrator.
Different features for the app are:
● Sleep Timer
● Bookmarks
This app allows its users to listen to multiple books at the same time.
4. Smart Audiobook player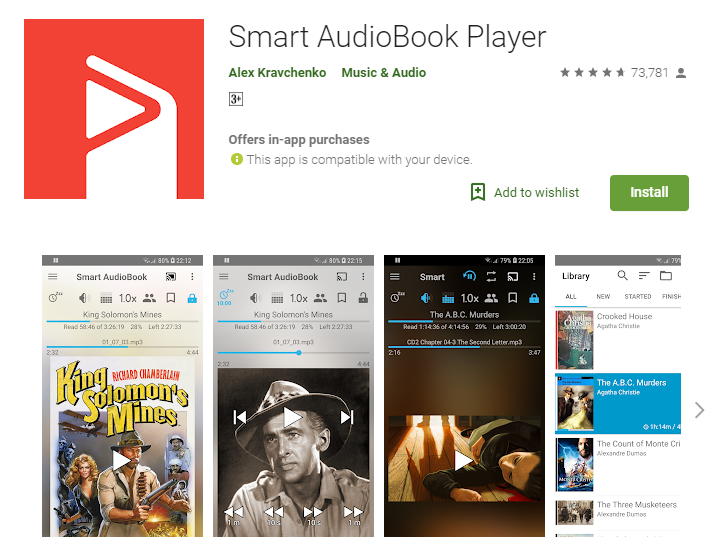 This app is best for the DRM free audiobooks. This app provides a 30 days free trial to the users without asking for a $1.99 to unlock.
It has a good selection of features:
● Variable playback speed
● Bookmarking
● An audio equalizer
● Sleep Timer
● Control widgets
● A notification tray
It merely lets you play audiobook files that are already on your smartphone.it will classify the audiobooks in your library based on your recent listens and your favorites.
This app is free to download, but additional features will require you to make an in-app purchase.
5. Overdrive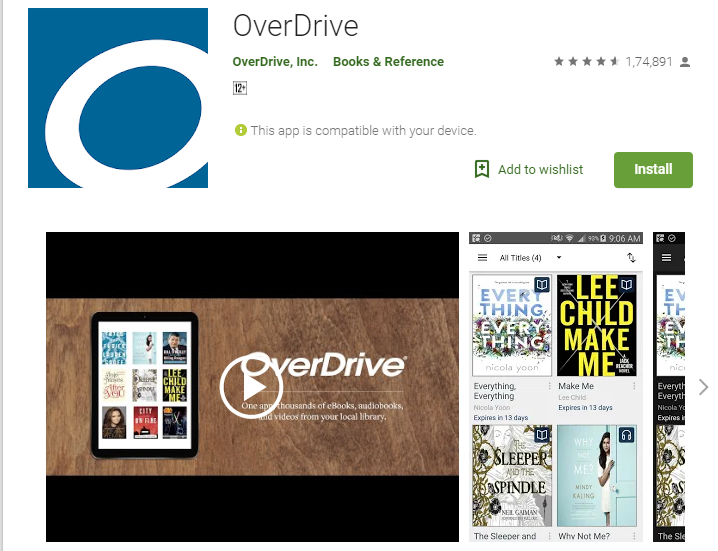 It is the media managing app that allows users to borrow ebooks and audiobooks from their library's collection. Its users can borrow titles form their library collection 24/7 and can create wish lists and can return the audiobooks and ebooks.
It keeps the tracks and books in the way a library hold.
It is free of cost and implies on the burrowing system
6. Listen Audiobook Player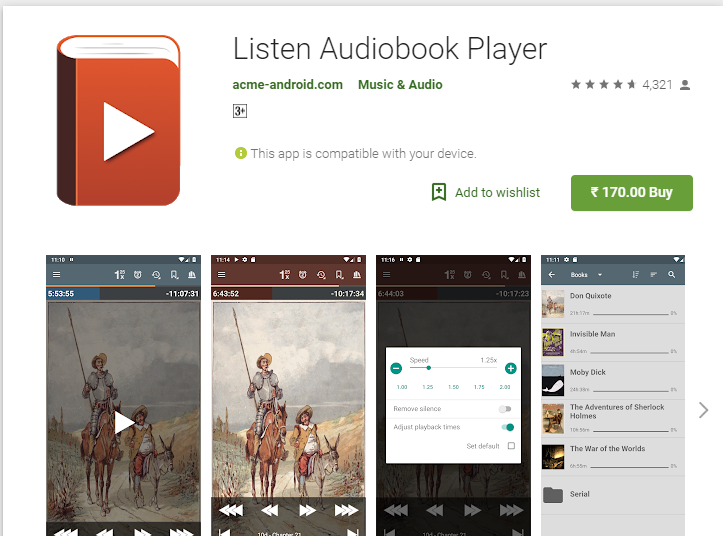 It is another well-managed player for DRM-free audiobooks. This app was formerly known as akimbo. It is an ad-free app.
Its different features include:
● Variable playback speed
● A built-in equalizer
● Sleep Timer
● Embedded chapter support
● Bookmarks
● Lock screen controls
● Widgets
● Syncing current position
● Configuring skip times
● UI colors
● Configuring headset button shortcuts
7. Kindle for Android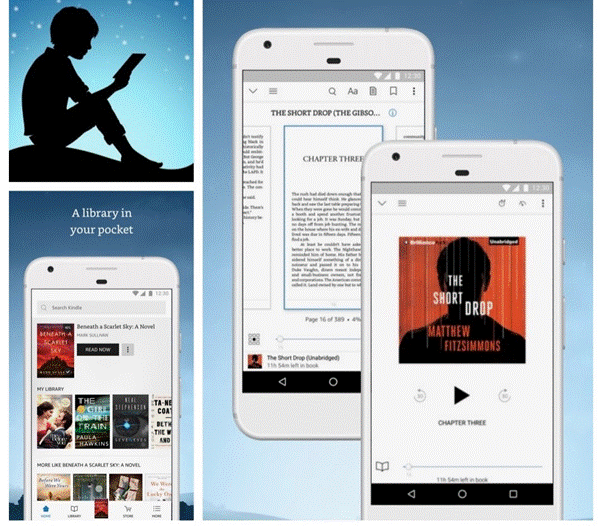 It is one of the best book reading apps on android. It offers many other best solutions for the people who do not love to listen to the audiobooks. The way it handles the audiobooks is different from the other apps. With this app, you can switch from listening to reading. So, if you start You can easily share the library with friends and family members. It can add companions for Kindle ebooks.
This app is ad-free and offers in-app purchases.
8. Kobo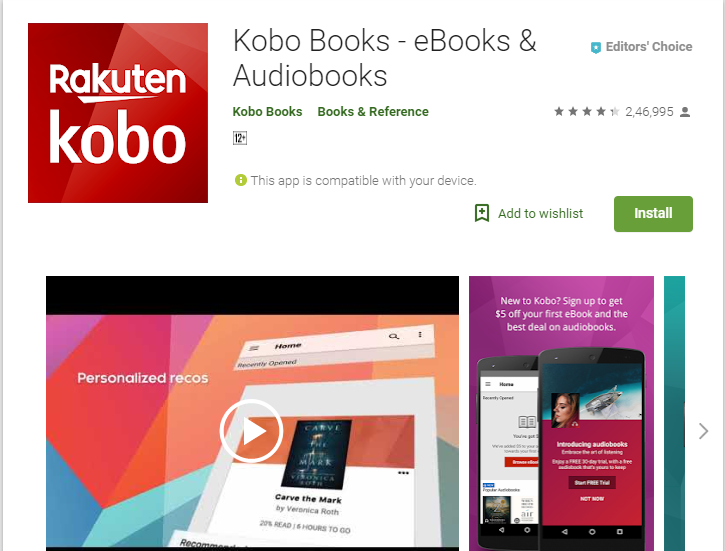 You can buy both ebooks and audiobooks in this app. The app works the same way the Google playbook works. It is a book reader and an audiobook player with the standard library and access to the store.
Here you can slow down or speed up the narration speed and also can see how much time is left. It has a slider that makes it easy to navigate through the book with one touch.
The best part here is that it lets you browse the store for deals, and it also includes subscription which costs $10 per month This app is free and also offers in-app purchases.
9. Libby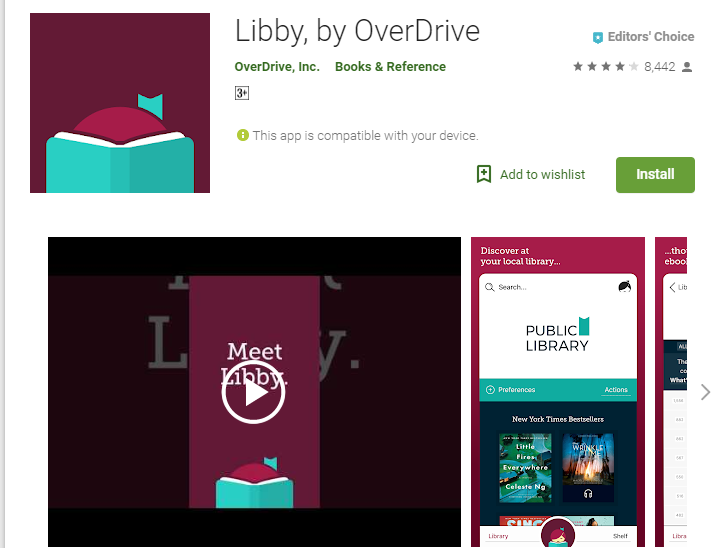 Overdrive developed this app. It is that application which allows you to manage the content you borrow from public libraries.
It is a great way to listen to free audiobooks of newly released books and best sellers. The catalog for the audiobooks is enjoyable and straightforward, and it is the legal way to listen to audiobooks for free. It is free of cost.
10. Audiobooks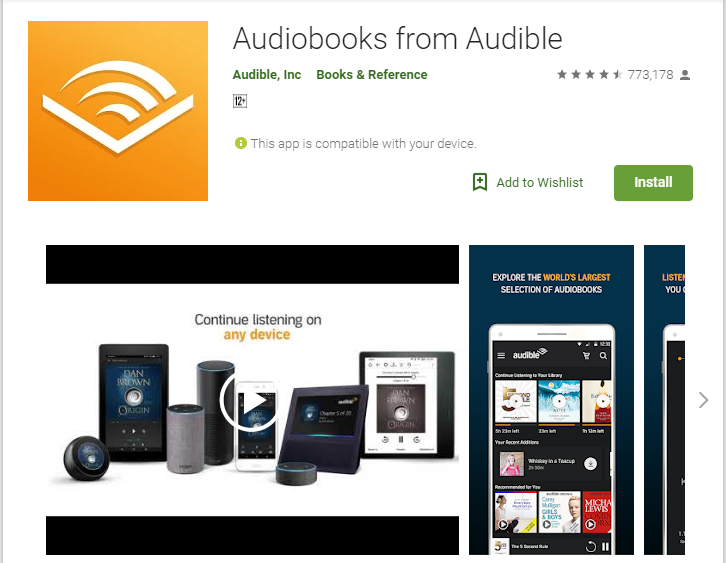 Audiobooks offer over 100,000 premium audiobooks. Over 7,000 books are available to be downloaded for no cost. And over 100s of audiobooks are added to the catalog every week.
This app offers quality sound. You can adjust narration speed and can chat with customer services within the app. The good thing in this is making of notes and memos and ability to add bookmarks. It is an advanced player, and it has instant access to customer service.