Are you looking for Cyber Security Companies in Canada then you're in the right place! In this blog, we will show top Cyber Security Company in Canada including Services, Address, Website, Phone, Email, and more.
Cyber security is essential for keeping your networks, devices, and data safe from information leakage and cyber attacks. Through reliable IT security, you secure your data and sensitive information, preventing any unauthorized access and data breaches.
Business owners now think of improving their cyber security more than ever since hackers have become more skillful and the number of threats extends even more. With that in mind, business owners look for cyber security companies that will provide skilled technicians and fully-committed teams to care for their data and computer systems.
Read: Top 9 Cyber Security Tips for Small Businesses
How to choose the right Cyber Security Companies in Canada?
You don't need to worry, because, in this blog, you can get acquainted with the top 10 cyber security companies in Canada to improve your IT security and protect the confidentiality of information from any theft or threats.
Top 10 Cyber Security Companies in Canada
1. CyberHunter Solutions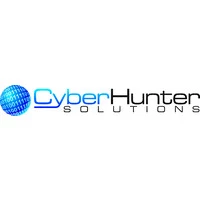 CyberHunter Solutions Inc. is an IT security company founded in 2016. The company has been providing services to businesses and organizations in Canada, the United States, and the Caribbean. The firm provides cyber security services, including:
Penetration Testing and Vulnerability Scanning
Cyber Threat Hunting
Protection and Monitoring
Cyber Security Assessments
CyberHunter works with the industries, such as health care, educational facilities, manufacturing, eCommerce, financial institutions, hotels, resorts, etc.
The company worked with great clients, including FOKO Retail, Toyota, Iron Mountain, etc., providing security and safety of sensitive data.
Address: 251 Laurier Ave. W. Suite 900 Ottawa, ON K1P 5J6
Toronto: 439 University Ave. Toronto, Ontario, Canada M5G 2H6
Phone: 6135667071
Email: [email protected]
Website: https://cyberhunter.solutions/
Learn: Cybersecurity Practices for Small Businesses to Protect Sensitive Data
2. Access IT Support & Solutions Company in Toronto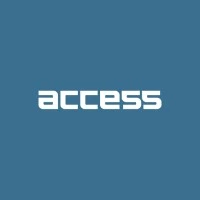 Access has been offering technology solutions to businesses to solve their technology issues for over 25 years. It's based in Toronto and supports small and medium-sized businesses in the Greater Toronto Area as well as large companies across the country. The company has established competence in offering IT solutions to a variety of industries throughout the years, including financial services, manufacturing, printing, non-profit, and other public institutions. The company was recognized as one of the Top 50 Best Managed IT Companies in Canada and Top 100 Solution Providers. It has been a partner of TechSelect Canada starting from 2006.
The company's success and growth as one of Canada's leading IT resellers have been achieved through its professional technical team, consultative methods, and concentration on customer satisfaction. The Access team works closely with their clients to determine their current business challenges and future requirements, building long-lasting customer relationships.
The technology solutions of the company include:
Cloud Solutions
IT Infrastructure Management
Disc Publishing Solutions
Data Center Infrastructure
Print Solutions
And the IT services of Access are the following:
Remote Monitoring and Management
Implementation Services
Project Management
Consulting Services
Help Desk and On-site Support
Procurement Services
Address: Access Group Inc. 91 Tycos Drive, Unit 201 Toronto, Ontario M6B 1W3
Phone: 18447895542
Email: [email protected]
Website: https://www.access.on.ca/
3. Cyber Unit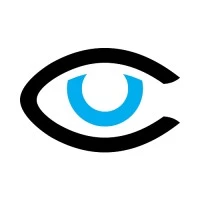 Cyber Unit is an enterprise-grade IT security company for professionals and small organizations. They protect businesses from cyber threats promoting clients' focus on their business growth.
It's affordable and scalable, offering services like:
Computer Protection
Email Security
Mobile Security
Cyber Security
Dark Web Scanning
Solutions that the company offers, support small businesses and professionals, like:
Brokers
Lawyers
Doctors
Accountants
Address: 350 E 2nd Ave, Vancouver, BC V5T 4R8
Phone: 855-432-9237
Email: [email protected]
Website: https://www.cyberunit.com/
4. Forward Security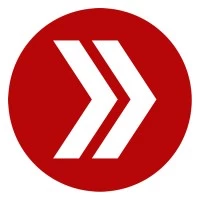 Forward Security is a team of highly skilled security experts dedicated to providing best-in-class security solutions. They worked with some of the world's most notable companies, such as Motorola, HSBC, and Intel.
Services include:
Application Security
Cloud Security
Security Training
Information Security
Industries they are focused on:
eCommerce
Health Care
Finance
Technology
Address: 1040 Hamilton St Suite 305, Vancouver, BC V6B 2R9
545 King St West Toronto, ON  M5V 1M1
600 Great Hills Trail Suite 150W Austin, TX 78759, USA
Phone: (604) 901-0103
Email:
Website: https://forwardsecurity.com/
5. StreamScan Cybersecurity
StreamScan is a cyber security company founded in 2011 for small and medium-sized businesses. This Montreal-based company aims to provide network security solutions for your company. They use MDR and CDS to keep track of the client's network. The Canadian government chose StreamScan CDS technology as a pre-approved security platform for government departments in 2019.
Solutions include:
Managed Detection and Response
Cyberthreat Detection System
Services include:
Cyber Security Assessment
Penetration Testing
Incident Response
Cyber Security Consulting
Address: 180 Peel St #333, Montreal, Quebec H3C 2G7
Phone: 1 877-208-9040
Email: [email protected]
Website: https://streamscan.ai/
6. Packetlabs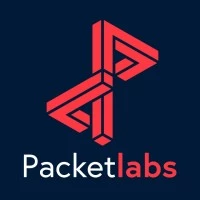 Packetlabs is an IT security company based in Mississauga, Canada, and specialized in professional penetration testing services with the goal to provide security and safety for the organization. They worked with clients focused on industries, such as technology, government, health care, media, retail, consulting, financial, and more.
Services include:
Penetration Testing
DevSecOps
Application Security Testing
Purple Teaming
Cyber Security Maturity Assessment
Objective-based Penetration Testing
Compromise Assessment
Address: 606-6733 Mississauga Rd, Mississauga, ON L5N 6J5
Phone: (647) 797-9320
Email: [email protected]
Website: https://www.packetlabs.net/
7. Cycura Data Protection Corp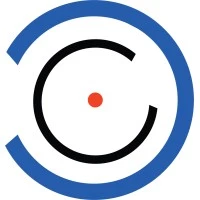 Organizations of all sizes can benefit from Cycura's research-based and customized cyber security services. Their researchers and experts determine an organization's risks, find gaps, and take actions to solve the issues to protect sensitive data and secure your organization. They have worked with organizations specialized in various spheres, including eCommerce, health care and health tech, software and technology, education, etc.
Services include:
Digital Forensics and Incident Response (DFIR)
Offensive Services
Proactive Services
Address: 1300 Yonge Street, Suite 410 Toronto, Ontario, Canada M4T 1X3
Phone: (647) 479-8425
Email:
Website: https://www.cycura.com/
8. F12.NET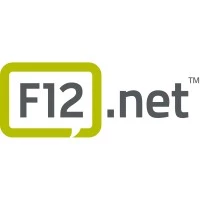 An IT services company having over 25 years of history, F12.net focuses on cyber security and IT managed services. F12.net manages IT strategy, disaster recovery, cloud services, planning, and IT security for its clients' networks, helping them to focus on their employees and business objectives.
Solutions include:
Subscription-based IT
Datacenter and Cloud
Cyber Security
Managed IT Services
vCIO and Advisory Services
Address: A-220 Markland St, Markham, ON L6C 1T6
Phone: (416) 736-8386
Email: john.doe@f12.net
Website: https://f12.net/
9. eSentire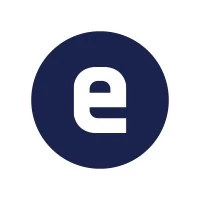 eSentire is a cyber security company founded in 2001, protecting sensitive data and confidential applications of 1000+ organizations from cyber threats. The aim of the company is to detect, examine and stop any cyber attacks before they cause disruptions to businesses.
Services include:
Managed Detection & Response
Managed Risk Programs
Digital Forensics & Incident Response
Address: 451 Phillip St, Waterloo, ON N2L 3X2
Phone: (519) 651-2200
Email: —
Website: https://www.esentire.com/
10. Haycor Computer Solutions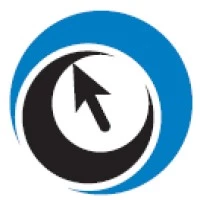 Founded in 2006, Haycor Computer Solutions Inc. is providing personalized managed IT services to local organizations in York Region, Vaughan, and Greater Toronto. Their in-house certified technicians deliver personalized and flexible solutions.
Services include:
Cyber Security
Backup and Disaster Recovery
Cloud Computing
Managed IT Services
IT Consulting
Network Security
Address: 101 Citation Dr Unit 7, Concord, ON L4K 2S4
Phone: (905) 707-6775
Email: [email protected]
Website: https://www.haycorsolutions.ca/
These were some of the top 10 cyber security companies in Canada. Choose your favorite IT security company and secure your networks and systems from cyber threats and attacks.
Read: [List of] Top 10 Cybersecurity Companies in USA
List of Cyber Security Companies in Canada
Arctic Wolf
Address: 455 Phillip St Waterloo, Ontario N2L3X2, CA
Phone: 1.888.272.8429
Website: https://arcticwolf.com/
Cyber Mongol Inc
Address: 100 Victoria St S Kitchener, Ontario N2G, CA
Phone: [email protected]
Website: https://www.cybermongol.ca/
CYDEF
Address: 1505 Laperriere Ave #308, Ottawa, ON K1Z 7T0
Phone: (613) 701-2854
Website: https://www.cydef.ca/
Digital Boundary Group
Address: 4226 Raney Crescent, London, ON N6L 1C3
Phone:  800-747-3557
Website: http://www.digitalboundary.net/
F8th Inc
Address: 150 King St W Suite 200, Toronto, ON M5H 1J9
Phone: 1 833-388-4678
Website: https://www.f8th.ai/
IDENTOS
Address: 622 College St Suite 400, Toronto, ON M6G 1B4
Phone: 1 833-964-7572
Website: https://identos.ca/
Magnet Forensics
Address: 2220 University Avenue East Suite 300 Waterloo, Ontario N2K 0A8, CA
2500 Solandt Rd Suite 310 Kanata, Ontario K2K 3G5, CA
Phone:
Website: https://www.magnetforensics.com/
isa cybersecurity
Address: 3280 Bloor St W #1100, Etobicoke, ON M8X 2X3
Phone: (416) 591-6711
Website: http://www.isacybersecurity.com/
DelveTek
Address: 8005 Financial Dr, Brampton, ON L6Y 0R9
Phone: (905) 499-3498
Website: https://www.delvetek.com/
Cyber Security Canada
Address: 5444 Yonge St #1202A, North York, ON M2N 6J4
Phone: (647) 990-6111
Website: http://www.cybersecuritycanada.com/
Optiv Canada
Address: 6715 Millcreek Dr #5,6, Mississauga, ON L5N 5V2
Phone: 1 800-574-0896
Website: http://www.optiv.com/
Herjavec group
Address: 180 Duncan Mill Road 7th Floor Toronto, Ontario M3B 1Z6 Canada
Phone: 1-416-639-2193, [email protected]
Website: https://www.herjavecgroup.com/
rSolutions
Address: 1250 Dewdney Ave #200, Regina, SK S4R 8T7
Phone: 18558777655, [email protected]
Website: https://rsolutions.com/
Steppa Cyber Security
Address: 2234 Rue Préfontaine, Longueuil, QC J4K 3X9
Phone: (514) 865-4444
Website: https://steppa.ca/