In the present scenario, where even the corner store is delivering items online with a click, businesses without mobile applications are already way behind. If you still are not ready with your business application, then you surely are way behind your competitors.
If you are planning to stand in the battle with your competition, then you need to hire a mobile app development team that can help you stay updated. Choosing the right organization to outsource your project is a tough call to make. We share here the list of the top 10 mobile app development companies that would help you stand the test of time.
List of  Mobile App Development Companies in Florida, USA
Octal IT Solution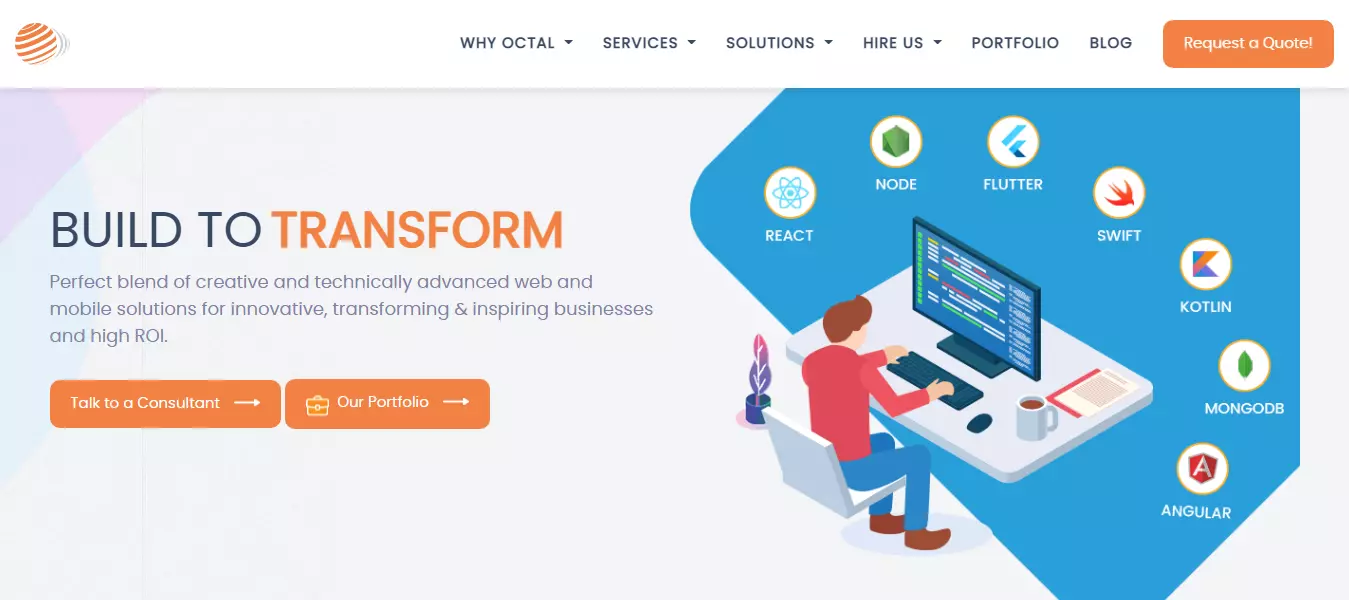 Headquartered in Florida, this mobile app development company is known for the innovation and technical advancements it offers to its clients. The organization is a world-class IT Consulting organization that specializes in creating and deploying superior digital experiences for clients and users.
BMW, Zee5, IBM, Linde, and many more are among their B2B and B2C clients.
Their area of expertise is creating innovative yet successful digital solutions that increase brand awareness and engagement.
A team of top industry experts is assigned for each project to ensure success and an innovative approach.
Among the services provided are:
● Web and app development on a one-of-a-kind basis
● Mobile App Development Services
● Software Development on the Cutting-Edge
● SaaS Development Solution
Their bottom line is that they focus on producing measurable results for their clientele every month.
Contact Details
Phone: (817) 717-1793
Address: 4283 Express Ln suite 317-890, Sarasota, FL 34238
Email:
Website: https://www.octalsoftware.com/
LiteBox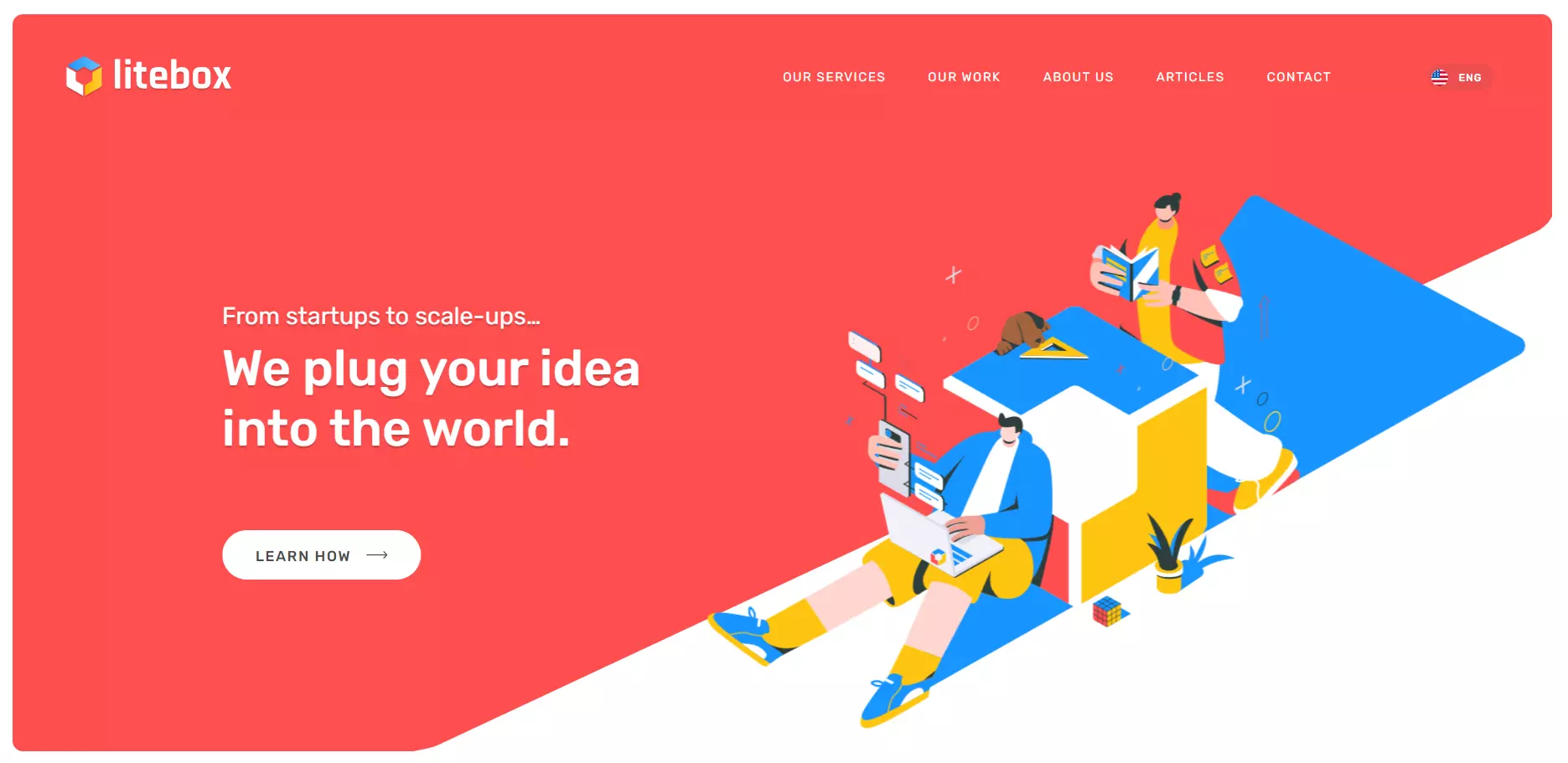 LiteBox is a highly awarded and recognized integrated digital transformation service providing business. They offer a strategic digital transformation strategy focused on creating experiences that engage customers, drive conversations, generate new business, and boost digital performance to propel your company to new heights.
With highly skilled designers, creative animators, futuristic strategists, award-winning authors, innovative content creators, and coding professionals, combine their technical knowledge to provide their clients with unrivaled quality products and experiences. They take pleasure in their ability to ignite development and solve intractable problems.
If you want to boost your company's digital presence, then all you need to do is connect with the experts at Dev and see what magic they can create for you.
Contact Details
Phone:
Address: Aventura, Florida 33180, US
Email:
Website: https://litebox.ai/
Evestar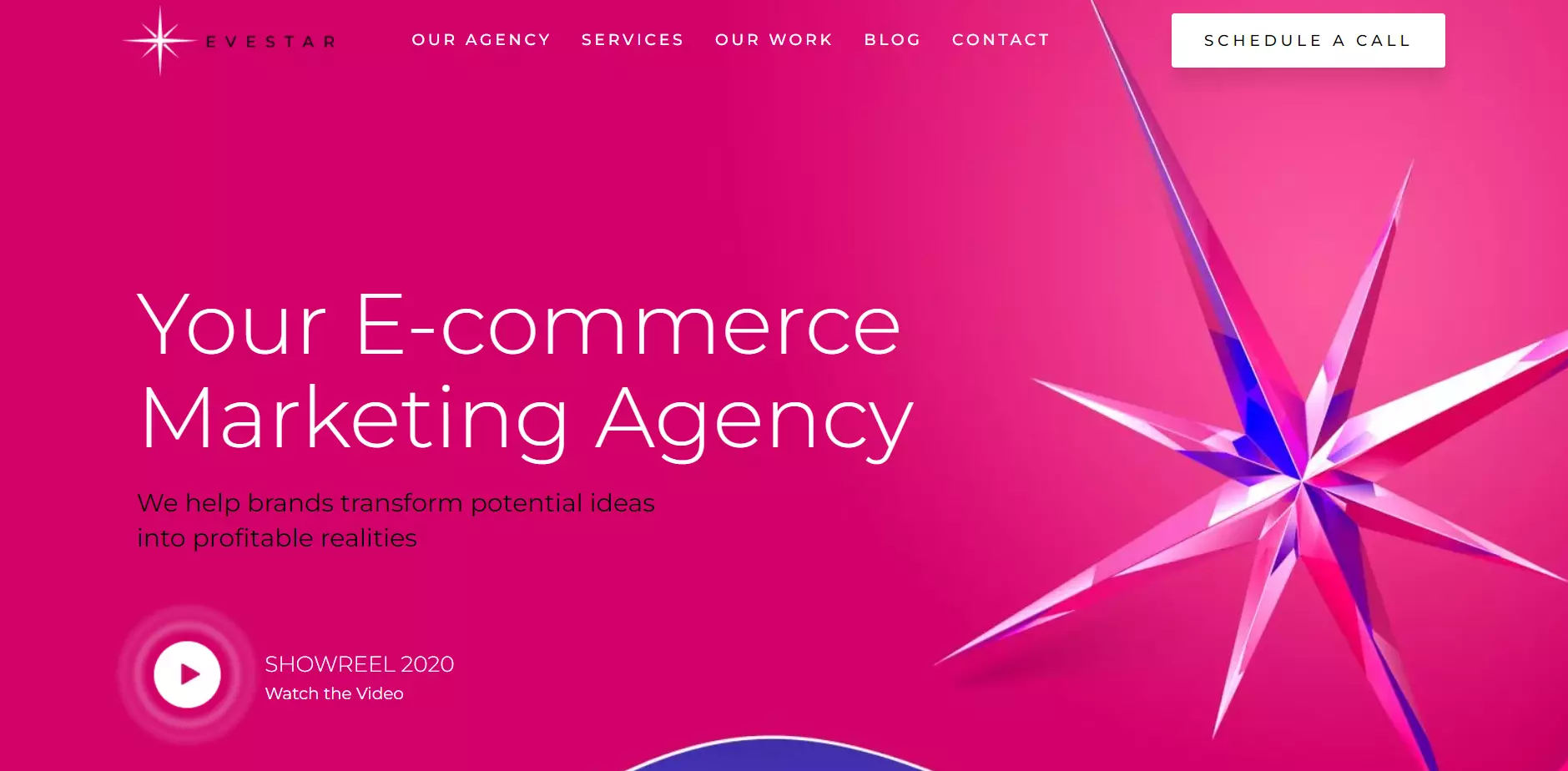 Evestar was launched by a seasoned entrepreneur, Lolita Petrossov, who has been a part of the world's most significant brand changes. With a diversified team, the organization offers combined expertise that strives to grow eCommerce and tech-enabled consumer firms. Evestar has earned a position as a leading e-commerce agency. Doesn't matter if you've just started your business or are a multibillion-dollar business, you can rely on the customer-centric customized approach that produces results and high profits.
Over the years, the organization has devised an interesting development strategy that helps them work the right way. Ecommerce firms are built only after the team examines the business idea to see if they are well-equipped to scale right away. We are one of those marketing agencies that prioritizes the KPIs of your store before we prepare a budget for you.
Contact Details
Phone: (954) 546-3403
Address: 501 E Las Olas Blvd Suite 319, Fort Lauderdale, FL 33301
Email:
Website: https://evestar.com/
Split Reef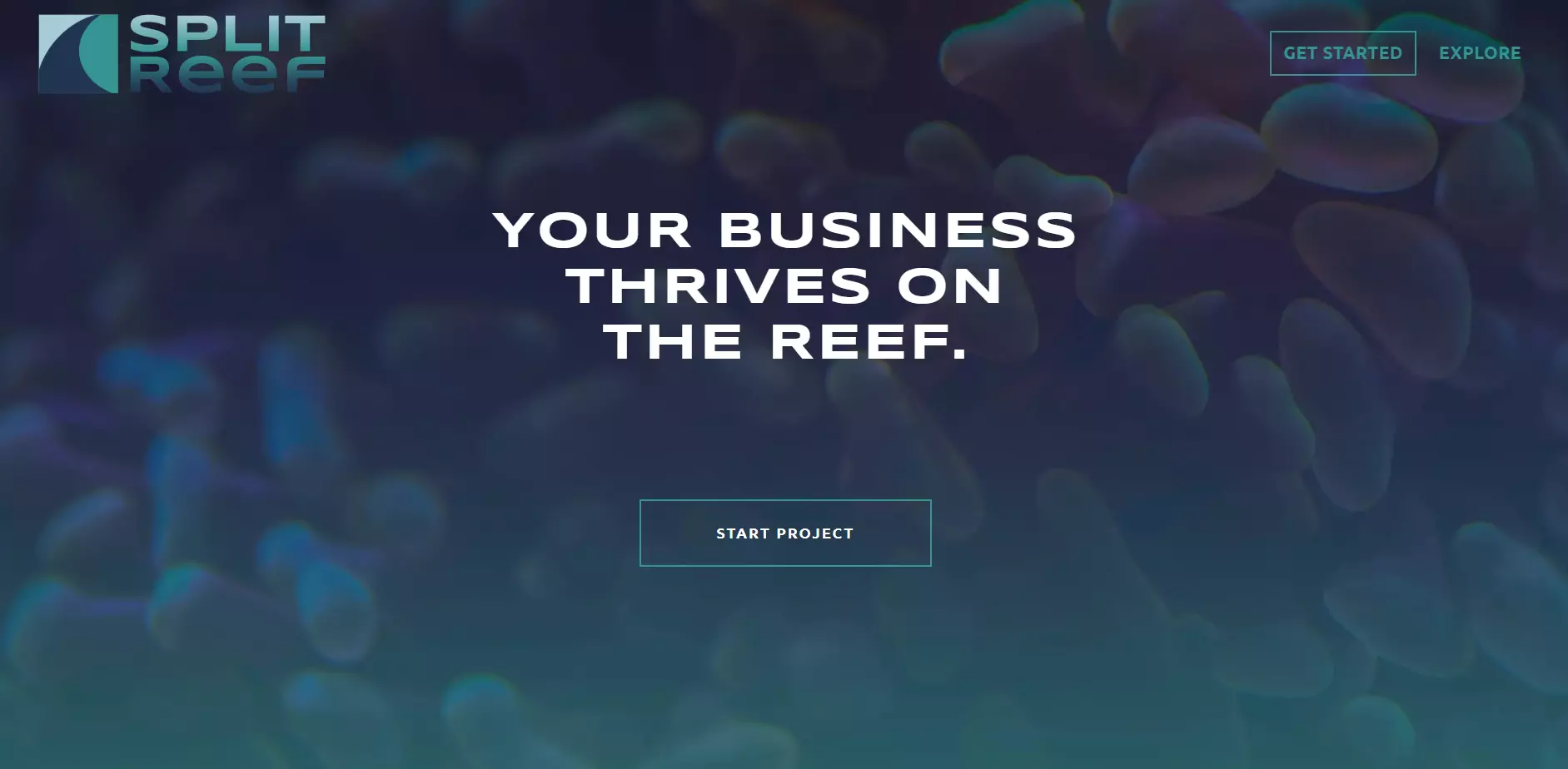 Split Reef delivers technology, revamping, redesigning, and digital transformation strategy, IT consulting, and services to businesses of all sizes and domains. Digital transformation journey assistance, eCommerce design & development, online store redesigning, rebranding & replatforming websites, and cloud infrastructure development are some areas of expertise for the team. Over the years, the organization has turned to be a global company. When developing a mobile app development strategy for your company, they can assist you in answering the following questions:
– Which is the most suitable eCommerce platform for your company?
– What steps should you take to welcome the AI revolution?
– Is Conversational Commerce important for your company?
– How might Blockchain Technology help your business?
Contact Details
Phone: (904) 900-0773
Address: 13475, 8 Atlantic Blvd Suite M720, Jacksonville, FL 32225
Email:
Website: https://www.splitreef.com/
Cualit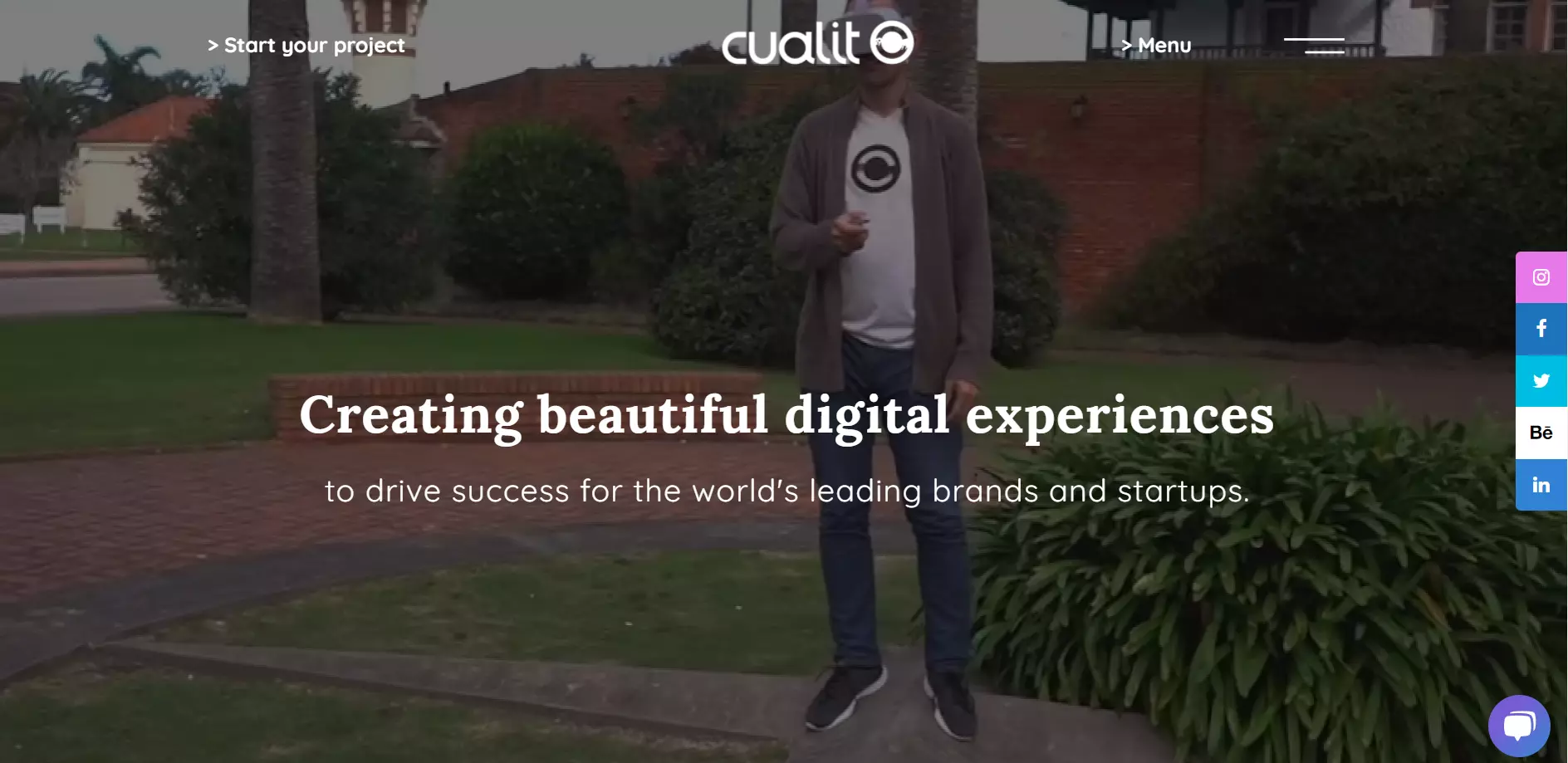 This digital transformation consultant organization that offers cutting-edge technical solutions to worldwide enterprises was founded in 2007.
The organization caters to futuristic solutions that have unique implementation tactics, relentlessly offering smarter and better solutions to organizations from Startups to Fortune-500 companies.
With strategic IT Consulting, strong customer experience design, bespoke development services, and more. Cualit has established itself as clients' favorite.
Finance and insurance, retail and e-commerce, Healthcare, construction, travel and hospitality, logistics, and other industries are among the verticals that the organization serves.
With some big names in the industry under their clientele, the organization strives to make a real strong presence in the market.
Contact Details
Phone: (947) 282-5489
Address: 1170 N Federal Hwy, Fort Lauderdale, FL 33304
Email:
Website: http://www.cualit.com/
SEOAmerica INC.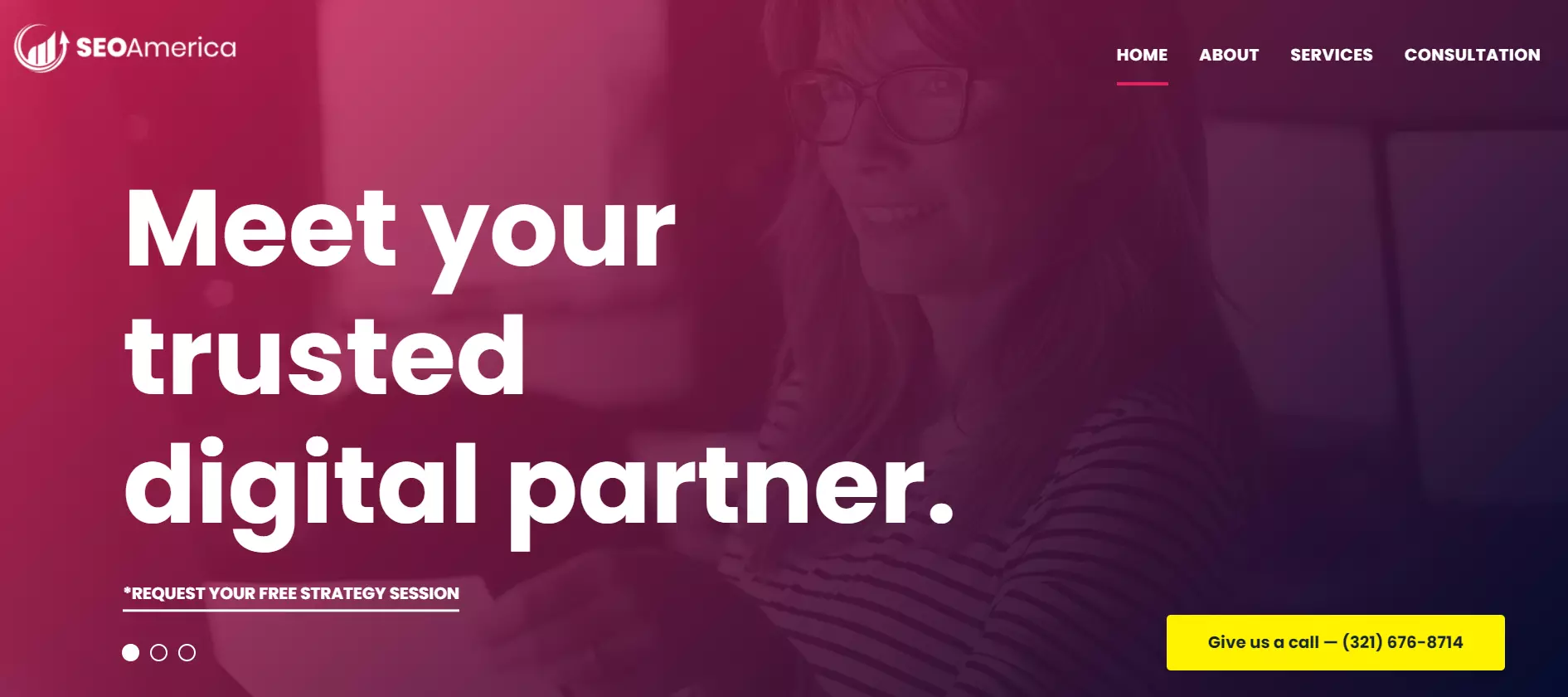 SEOAmerica is a cutting-edge, futuristic digital agency that is always ready to assist clients in their quest for digital dominance. The mobile app development team associated with the organization is committed to forming strategic partnerships with businesses in order to achieve new heights in the digital world. Over the years, SEO America has established itself as a full-service digital studio that provides everything from creative design to cutting-edge web and mobile development.
With quite an experienced pool of qualified development and marketing personnel, as well as highly-trained Project Managers, your project is completed on time and under budget. The organization's goal is to always go a step further in order to ensure project success. If you're ready to expand your business's digital capabilities, just reach out to them and let the experts assist you in achieving digital domination.
Contact Details
Phone: (321) 676-8714
Address: 907 E Strawbridge Ave, Melbourne, FL 32901
Email:
Website: https://www.seoamerica.us/
Cosmico Studios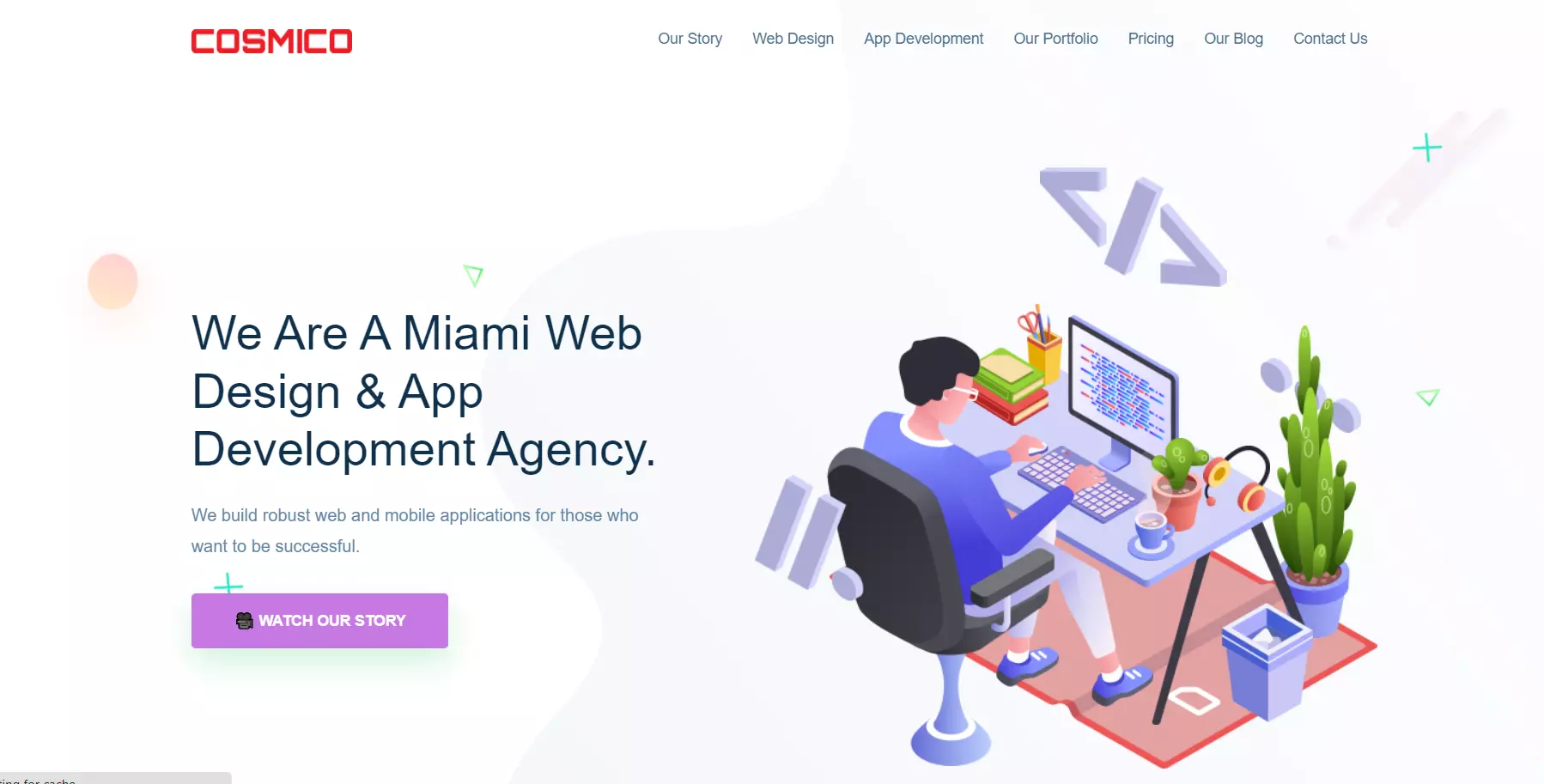 The mobile app developers at Cosmico Studios are very concerned with new technologies and keep up with the latest developments. For their cutting-edge IT consulting and software development services, they employ the most advanced technologies in the market. With talents in technologies such as Joomla, ASP.Net, Mean Stack, MVC.net, Bootstrap, HTML 5, CSS3, WordPress, Magento, Shopify, and NOPCommerce, they have established their presence in web development, web design, mobile app development, cloud solutions, and Microsoft Solutions. The team works in a wide range of locations and industries. They enjoy taking on challenges and take satisfaction in completing projects on time. The associated development staff is certified and knowledgeable about the most up-to-date technology. Technology is changing, and so should your business!
Contact Details
Phone: (786) 322-2080
Address: 8395 SW 73rd Ave STE 511, Miami, FL 33143
Email:
Website: https://www.cosmicostudios.com/
Weston Dev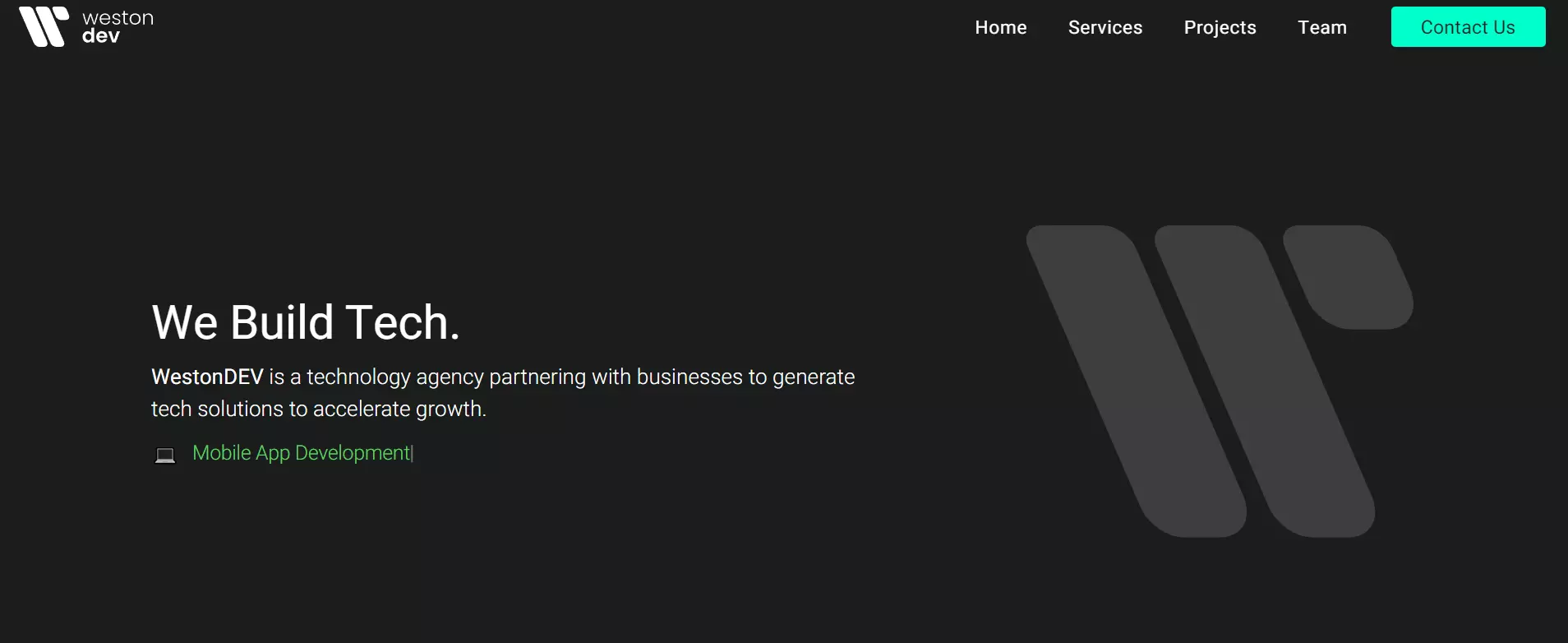 Weston Dev collaborates with startups and enterprises to deploy fantastic mobile apps for iPhone, iPad, Android, and the Web.
Their partners and clients can benefit from the creativity of the young blood and expertise of the experienced that drive business growth, and product development (mobile, social, and internet technologies). Whether you're a huge organization looking for a new business application or want to redesign or revamp your solution, the team here has the expertise, devotion, and insight to bring your vision to life.
Contact Details
Phone: 954-546-0755
Address: 333 SE 2nd Ave Suite 2000 Miami, Florida 33131, US
Email:
Website: https://westondev.com/
Concepta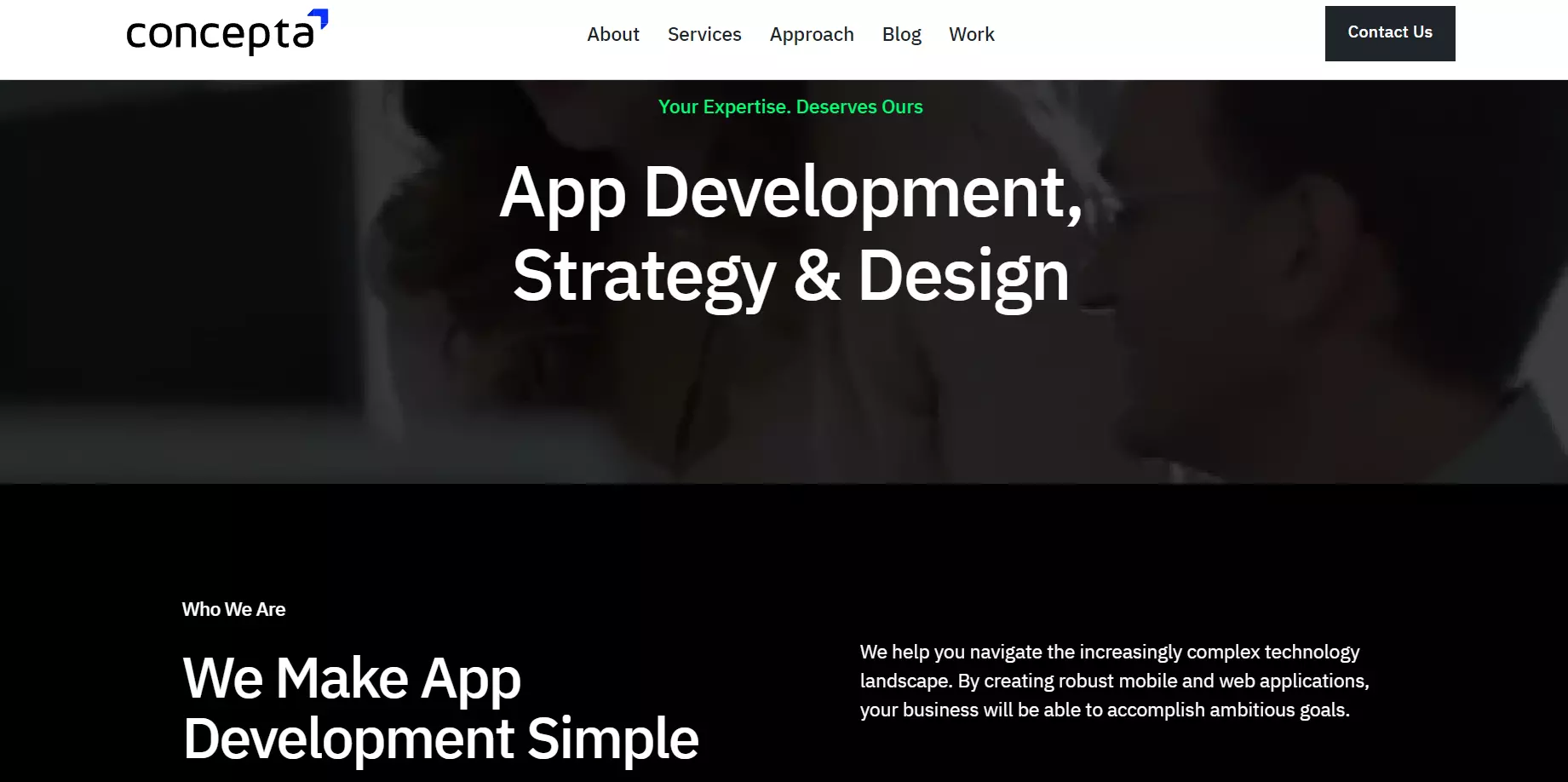 The organization boasts of having a loyal and happy clientele. It has been offering software development services to help its clients increase customer engagement, operational efficiency, revenue, business process automation, and overall workflow optimization. The team is always enthusiastic to help clients in a variety of industries. They have one of the most diverse ranges of services with a lot of experience delivering effective software solutions.
They've put together a close-knit group of seasoned individuals with extensive expertise designing custom software solutions powered by AI, machine learning, IoT/IIoT, Blockchain, DevOps, and BigData.
Contact Details
Phone: (407) 720-4711
Address: 121 S Orange Ave #1410, Orlando, FL 32801
Email:
Website: https://conceptainc.com/
TeKRevol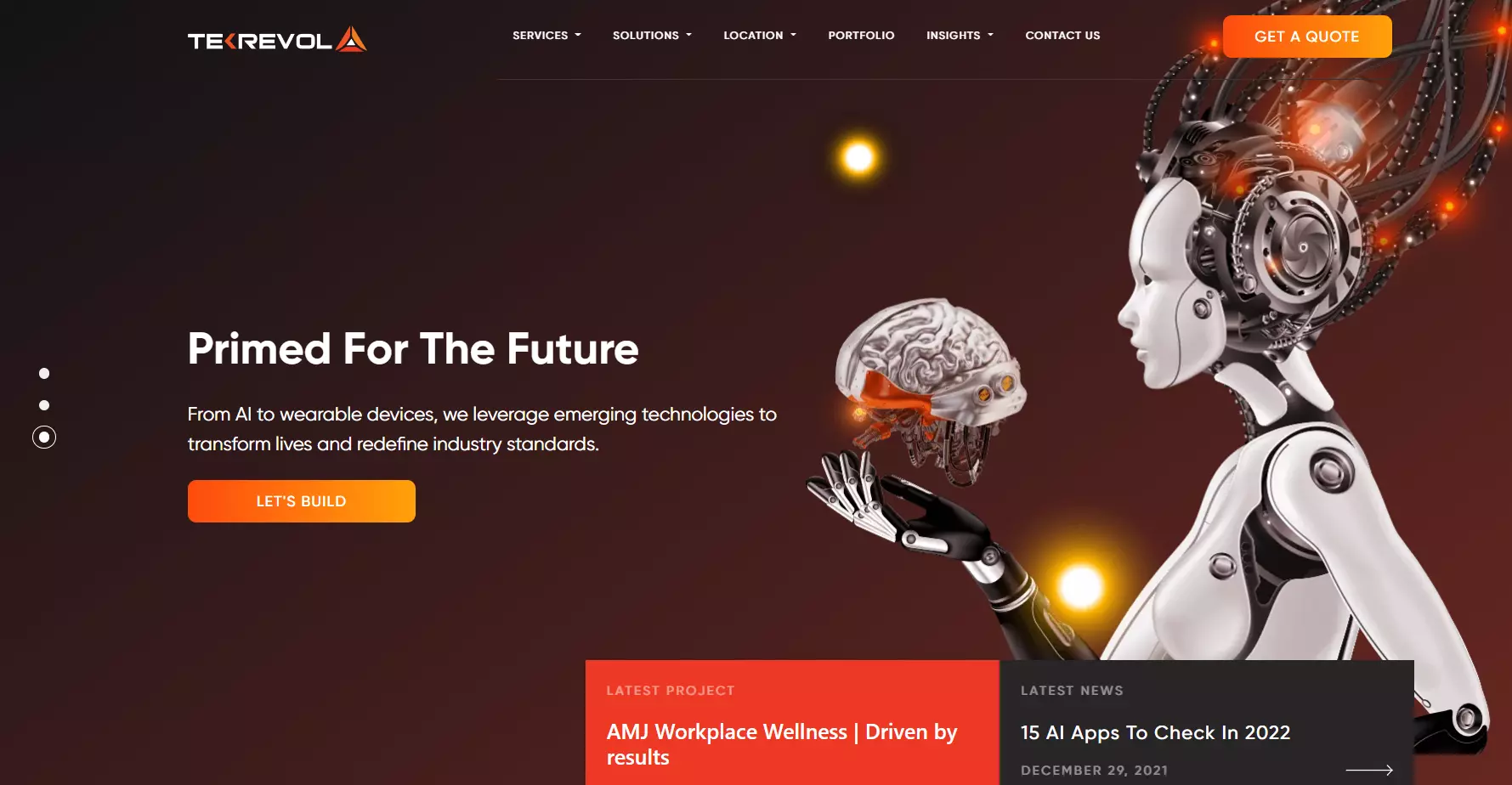 TeKRevol is a web, app, and software development company that provides a wide range of services. Several of their clients are in the early stages of development or are about to enter the next phase of development.
They seek long-term collaborations in which they can build technical value over time.
The organization works with company leaders to develop disruptive solutions that are one-of-a-kind. They can work with creative companies that require additional technological support. They contribute decades of industry knowledge to your next project, plus they're also business owners that understand your model.
They're collaborating to get creative ideas to market as quickly as possible.
Contact Details
Phone: (800) 362-9239
Address: 400 NW 26th St, Miami, FL 33127
Email:
Website: https://www.tekrevol.com
Conclusion
If you are eager to get in the market with a solution that can help you earn great profits, then hire the organization that is in line with your business objective and helps you engage your customers better.