Microsoft Dynamics NAV(Dynamics NAV is now Business Central) is an ERP solution that helps small to medium-sized businesses grows. It does so by automating and connecting their sales, purchase, account and stalk management operations. If your business is expanding, then Microsoft Dynamics NAV implementation is what you need.
Microsoft Dynamics NAV Benefits: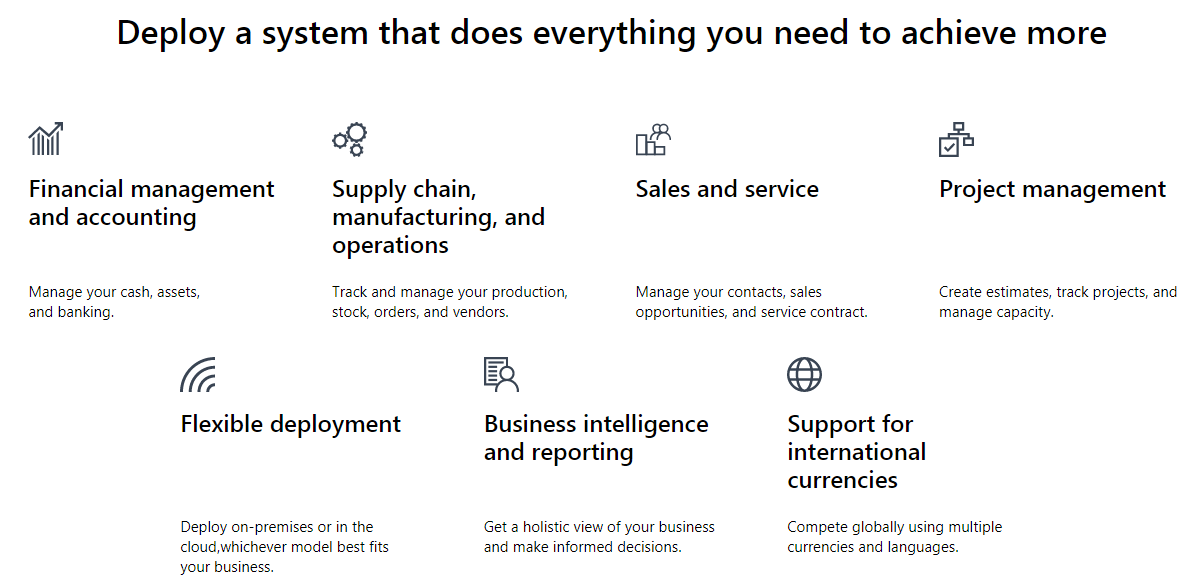 1. Financial and account management: the financial assets of your business need to be monitored continually. Microsoft Dynamics NAV implementation makes it easier with its finance management features. Digital accounting functionalities also reduce the chance of any mistakes.
2. Supply chain management: your employees empowered with the advanced functionalities of Microsoft Dynamics NAV upgrade. They are powerful and skilled to manage your supply chain. They take care of production, stocks, orders and vendors.
3. Sales and service: the sales processes only come in question when you are able to seize the sales opportunities, and to do so, you must manage your sales contacts well. Everything regarding contacts, sales opportunities and service contract is managed by Microsoft Dynamics NAV.
4. Project management: create estimates, manage capacity and track projects to monitor, supervise your projects and to make sure that they are delivered in time, with Microsoft Dynamics NAV implementation.
5. Reporting and business intelligence: with the features of Microsoft Dynamics NAV upgrade, you get to enjoy and utilize a holistic view of your business. It not only helps you to streamline processes but also lets you take informed decisions.
6. Support for multiple-currencies: if you wish to expand your business and operate globally then Microsoft Dynamics 365 is your go to solution. It supports multiple languages and currencies across its platforms and also contains regional specifications.
Thus, Microsoft Dynamics NAV is not a business intelligence you would want to use but one that you need to, in order to support the needs of your growing business. It also comes with easy deployment.
Microsoft Dynamics NAV Deployment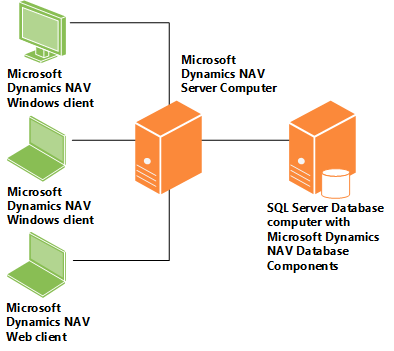 The following are the key features of Microsoft Dynamics NAV set-up:
1. You can install different components of NAV on different computers.
2. You get to choose between multiple predefined Installation options, or you can customize your own list of NAV components and options for installation.
3. You can also configure the components beforehand, prior to the installation.
4. Dynamics NAV deployment features let you save or load your setup configuration files which contains the information related to the selected components and configuration.
Read More: Some Common Questions and Their Answers: Dynamics NAV
You can utilize the setup to install software and to build custom deployments which, thereby, can be distributed to several users across different platforms of a business. However, there are some guidelines you ought to follow, when it comes to the installation. They are as follows:
• You must make sure that there are no remains of any previous version in your system before you install Microsoft Dynamics NAV.
• You must make sure that the role-tailored components you choose to install are parts of the same version and build of Dynamics NAV. It is important for the software to run smoothly.
• You must remove SQL Server 2000 or Microsoft SQL Server Desktop Engine from your computer, if there, before the installation process. The presence of any of these two-software cause error in the installation process.
Follow these guidelines to experience a smooth and hassle-free software installation.
How can you get Microsoft Dynamics NAV Installed?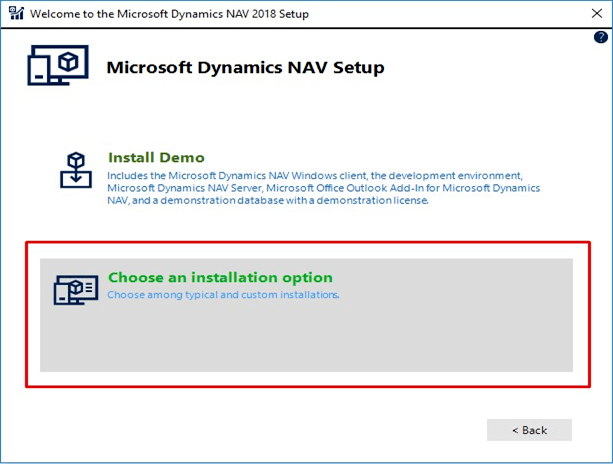 Microsoft works with a network of service providers called the implementation partners. They are the ones who are bestowed with the responsibility of Microsoft Dynamics NAV implementation and Microsoft Dynamics NAV upgrade. They will also provide with demo and various other services. Few are mentioned below:
1. Evaluating the new solutions that are introduced by Microsoft.
2. Customizing the solutions that already exist to suit the business-specific needs and industry-specific needs of the clients.
3. Advising the clients as industry experts to help them grab new opportunities and guiding them regarding the use of Microsoft Dynamics NAV.
4. The implementation partners provide a skillful and dedicated team of experts to support their clients. Their support remains post-implementation and in some cases even after go-live.
Thus, you not only get a powerful system with advanced features and familiar interface, but also a skilled and dedicated of service provider at your service.