The Indian government has been banned the xender app in July 2020, but still, you can use the 
Xender For PC
, In this blog I Will cover the installation process for mac and windows 7, 8, 10 for free using bluestacks, APK file, and Windows Store.
If you are from other countries no need to worry about it.
File transfers can be now done at blazing fast speed and thanks to apps like Xender, ShareIt, Shareme, MI Drop, and a few more to name. These apps are more than enough to transfer huge files from one device to another, especially Xender.
However, did you ever face issues in transferring files from PC to smartphone or smartphone to PC?
If yes, then get ready to use the Xender app, as it's now possible to connect this file transfer app on a computer as well. Yes, that's possible with Android emulators. Of Course, there are a plethora of ways to use Android apps on PC but we recommend you to go with Bluestacks as it's a reliable and the most trusted emulator out there.
Some of the People use Xender app through xender.web (Closed Now).
But before you know the process of how to download Xender app on PC (Windows 7, 8, 10 for free), let's have a look at some of the features of this file transfer app.
Faster then Bluetooth
Requires no internet connection
Support across all Platform.
Transfer & Sharing Between Android and iOS, and to PC/MAC.
Therefore, these are some interesting features of the Xender app. Let's now see how you can use Xender on PC.
How to Download Xender on PC – Bluestacks & APK (Free)
We have already seen few guides on how to download Snapchat on PC, Kinemaster on Windows, Photomath on computer, MX Player on laptop, and a lot more! Similarly, the overall procedure to install Xender on Windows PC (Windows 7, 8, 10) & MAC is the same. Here is how you can do it!
How to Download Xender on PC using Bluestacks
#1. To start with, download Bluestacks on your Windows computer or laptop.
#2. Now you need to install Bluestacks and follow the on-screen instructions.
#3. Once done, launch Bluestacks and sign-in with your existing Google account or create a new one.
#4. The next step is to launch the Play Store that already comes with Bluestacks pre-installed. Head over to the search bar and type Xender to find the file-sharing app.
Note:
If your country banned (Like India) Xender app for use then you will not found in Google Play Store & Ios Store. Scroll Down to Know How to Install through APK.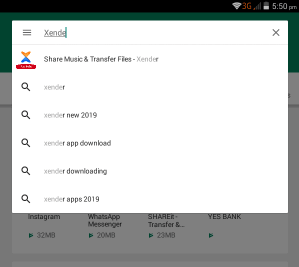 #5. Now Install the Xender Android app on your PC once you find it from the play store.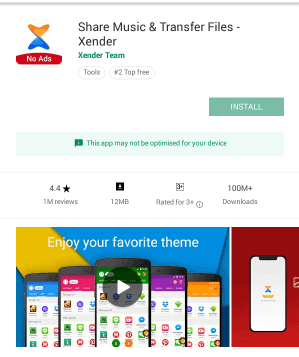 Accept terms to Use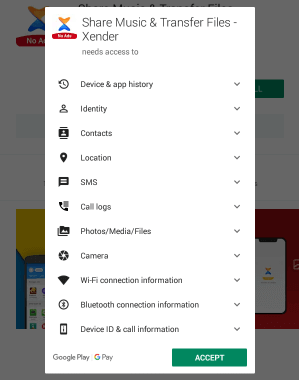 Now you can use Xender App in your PC.
Note: If your country banned (Like India) Xender app for use then you will not found in Google Play Store & Ios Store.
Solution: Alternatively, you can also download the APK file of Xender (Called Offline Installer) from Here.
How to Download Xender on PC Using APK
Now time to Install the APK in Bluestacks, Go to the right side of Bluestacks you will find three dots, Click and upload the Downloaded Xender Apk through Folder or File Icon.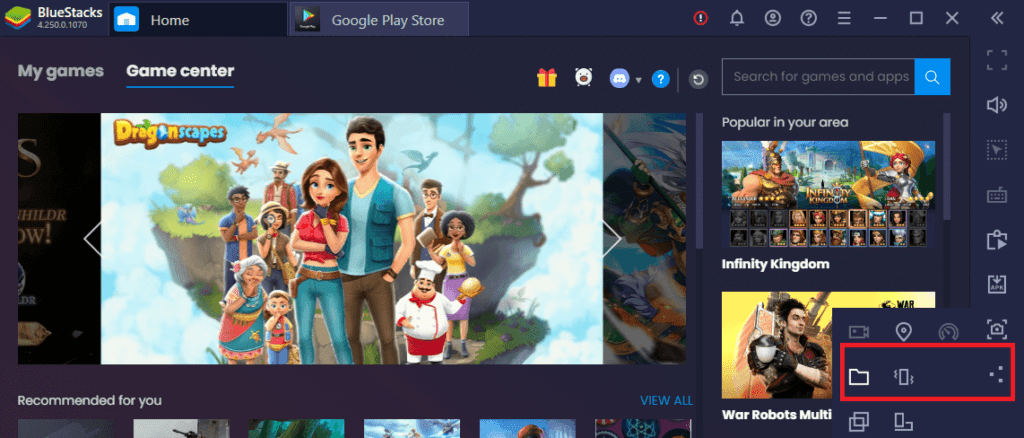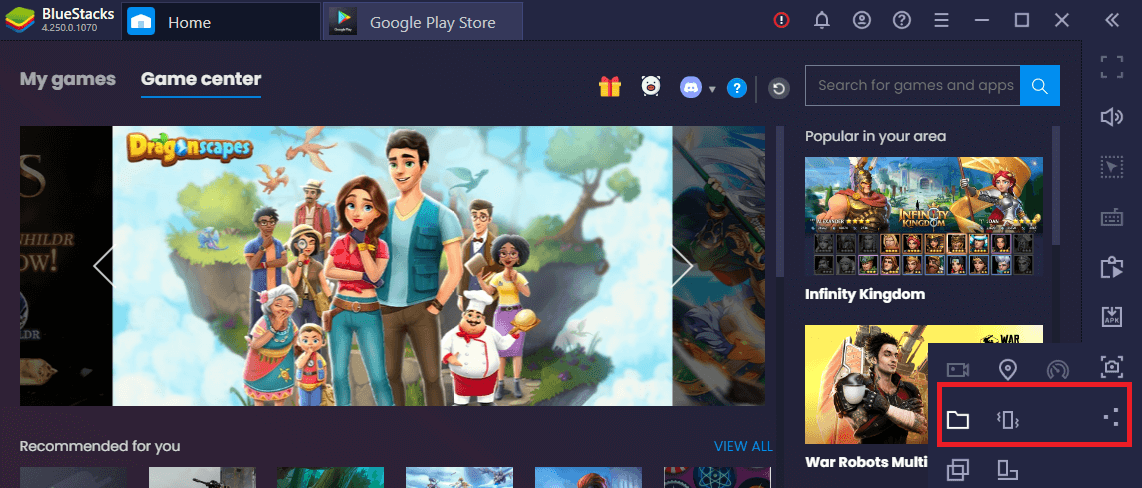 Once this is done, a short icon will be created on your Windows home screen, which can be used to launch Xender. Connect your smartphone to your PC using Xender to transfer all the files from one device to another.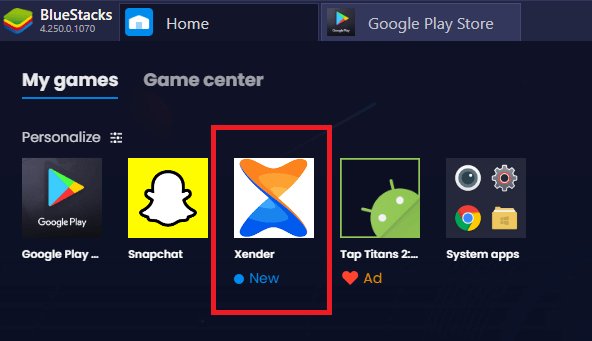 Well, that is how easy it is to download and use Xender for Desktop (Windows 7, 8, 10) & MAC using Bluestacks emulator & Xender APK File.
Let us see how you can use Xender on PC using another way!
How to Download Xender Using Microsoft Store
Microsoft Store use Windows Store apps to giver user access to various apps like Xender. It is simple steps to Install Xender in PC from Microsoft Store if you have genuine Windows. If not try above method (Bluestacks & APK File) to Install Xender on Windows 8, 8.1 & 10.
Open windows store and search 'Xender' or go to the official website from here.
Follow the on Screen Instructions.
Once downloading & installation complete, It will show up in Start Menu.
How to Use Xender on PC using Xender Web? (Without Install)
Closed now.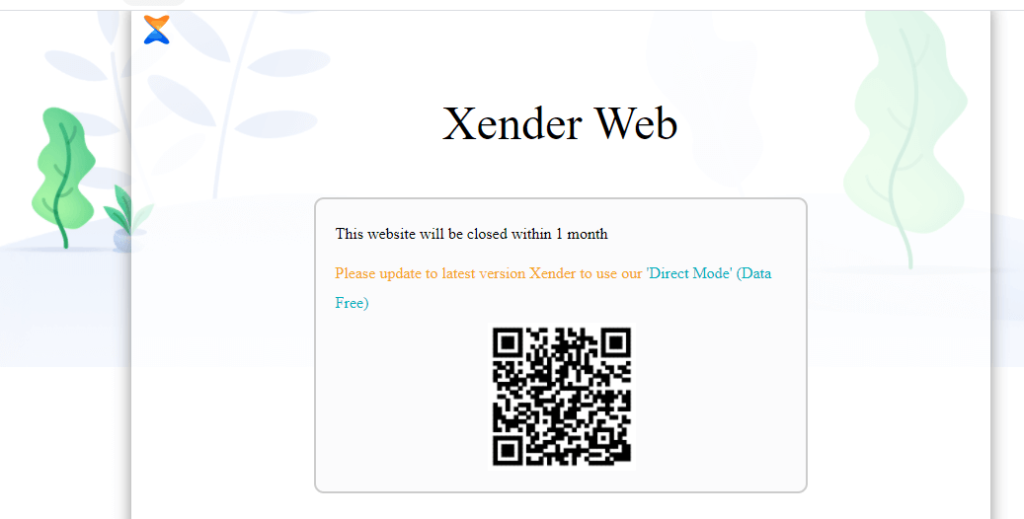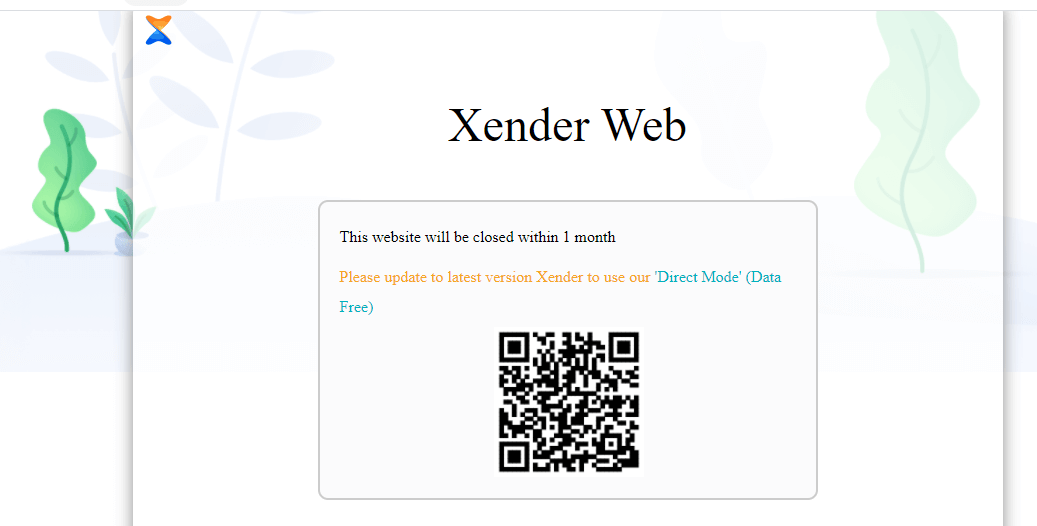 If you do not want to install Bluestacks emulator and just want to use Xender on PC, you can always get Xender Web into action. Here is how you can do it.
#1. The first step is to open web.xender.com on your computer's browser. Google's Chrome browser is preferable for this.
#2. In the meantime, open your Xender Android app on your smartphone or tablet and tap on the symbol that shows the Xender Web option.
#3. You will now see two options, PC or Mac. You need to select PC out of both and proceed to the next step. You can select the Mac option if you are operating Xender on your MacBook.
#4. Once done, scan the code that appears on your PC from your smartphone camera and the Xender will now get connected on PC by using the Android app.
This is the easiest method as compared to installing Bluestacks. Moreover, it takes just 2-3 minutes to complete the process.
How to Use Xender on PC
Open Xender app on PC.
Click on Connect Phone.
Create a Group to Send File or Join to received.
Sharing link will be created on your PC.
Select the file you want to share from your windows PC, Click on Send Button.
Receiver will Received the file.
Features of Xender Android App
Here are some interesting features of the Xender app you must know about.
#1. Transfers All Types of Files!
Be it a word file, MP3 file, PDF file, ZIP file, APK file, or even a complete folder on your device, Xender supports all types of file transfers. This is the reason why Xender is the most versatile file transfer app when it comes to transferring files from one device to another.
#2. Transfer at Blazing Fast Speed!
Gone are the days when you used to transfer files using Bluetooth connectivity. Xender works differently. Of course, it does not need data to transfer files but it does need to connect both devices with hotspot and Wi-Fi respectively!
#3. Cross-Platform Support!
With this feature, using the Xender app on PC has become a lot easier with Xender Web feature, which is pretty much similar to using WhatsApp Web. Xender not just supports Windows but also supports Android, iOS, Mac/PC, Tizen, and a few other operating systems too.
#4. Convert Video to Audio!
This is one of the features which users are not much aware of. With this, you can easily convert a video file to audio without needing any third-party app. So whenever you need to take audio from a video, get the Xender app on your device and convert it at a glance.
#5. Social Media Downloader!
Be it a video from WhatsApp, Instagram, or Facebook, you can download all the videos from Xender itself. You need not download any other app to get the videos from these respective social media platforms. Just use Xender and you are all good to go!
Xender FAQ
Q.

What is xender?

Ans. Xender is a file sharing app which is used by many people worldwide to share files such as videos, images, documents and more.
Q.

Which country made xender app ?

Ans. Developed by a Chinese tech company called Xender Digital Technology Private Limited. The company was found by Peter Jiang in the year 2011.
Q.

How to install xender in pc

Ans. Directly not available for PC, Use Bluestack emulator to Install.
Q. 

xender banned in India or not

Ans. Yes, Xender Banned in India from July 2020.
Q.

xender alternative Indian app

Ans. Xender app alternatives in India are files by google, superbeam, jioswitch, shareall and send anywhere app.
Q.

Which app we can use instead of Xender?

Ans.Files By Google is recommned by most of the people.
Q.

Is Xender a Chinese company?

Ans. Yes, It is.

Final Words!

Overall, installing the Xender app on PC should not be that difficult as you may think but if you face any problems during the installation process, do let us know in the comments below and we will be happy to solve the technical issues you face. Stay tuned to Seeromega blog for more in-depth guides and tips!